Biography
Chosen Jacobs is an American actor who is had gained popularity with his acting skills in a short span of time. Although he is new to the industry but is recognized amongst the aspiring actors of Hollywood. His zodiac star is Cancer and was born on the 1st of July, 2001 in Springfield, Massachusetts, United States. He is not only a versatile actor but also a talented singer with a distinct voice. He has a good sense of music and loves to play the piano and guitar.
Before getting a break on television, the 18-year-old star appeared in a commercial ad of Hot Wheels and did some short movies like Remnants as George. That was a beginning for him to pursue his dream career. He moved to Hollywood with his mother and started taking acting and music classes. He performed with Georgia Boys Choir at the age of 6 and did concerts on a national level. When he was 10 years old, he joined theaters in Atlanta where he became a part of, 'The King and I', Into the Woods' and 'Hairspray'.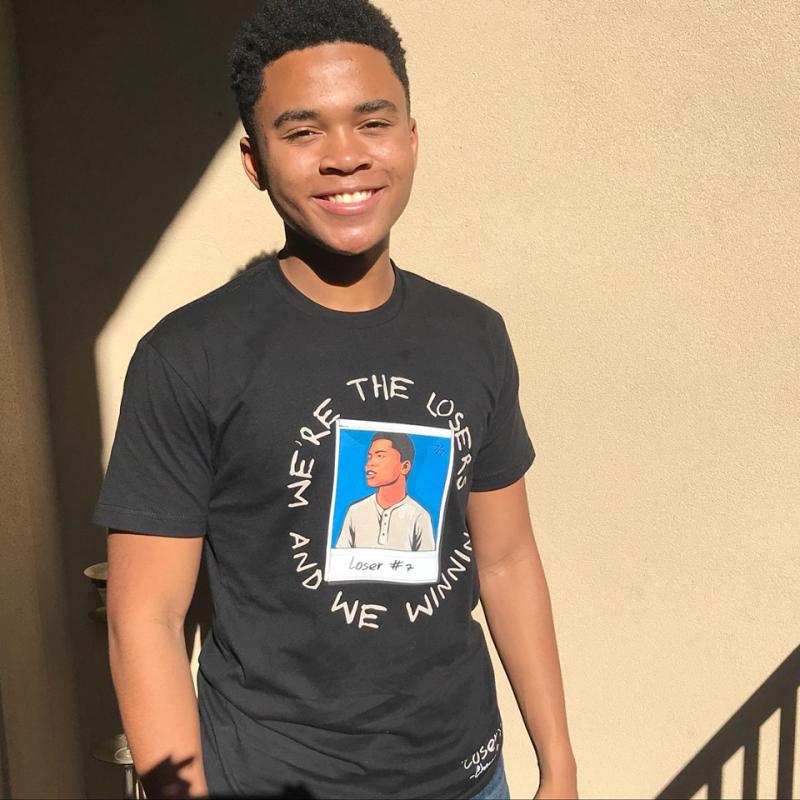 Chosen Jacobs entered the television industry in 2016 at the age of 16. He played a character of Will Grover in Hawaii Five – 0, a CBS action, drama and police procedural series. He entered the series in the 6th season and is still a part of it. His acting was highly acclaimed, which created a path towards Hollywood. He successfully bagged his next project in an American horror movie It: Chapter One following with next part It: Chapter Two. The movie is based on the novel by Stephen King and is related to supernatural powers. Jacobs played the role of Mike Hanlon.
Who are Chosen Jacobs's Parents?
Chosen Jacobs was born to an African – American parents. He was born in Springfield, MA but moved Atlanta with his mother to get professional training in acting and singing. The reason behind his name Chosen has always made his fans curious. He said in an interview that once his father heard an Asian child emitting, which sounded somewhat like 'Chosen'. After hearing that, his father named him Chosen. While recalling memories from his childhood he said that "whenever there is a tiff between him and his mother, Dad says 'Act like the chosen child I chose you to be!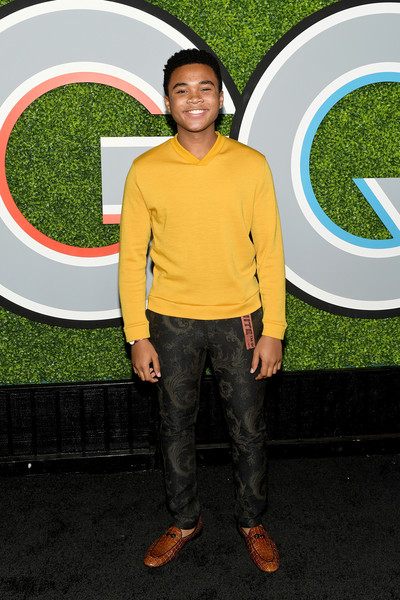 His parents have supported him a lot in his struggle for a career. His mother enrolled him to get the acting course. He often shares pictures with his family on his official Instagram account, which shows that he shares a good bond with them. He has also posted his childhood picture with his sister and best friend Bestie. He likes to spend time with her and hang out with there is no shoot.
Movie Career
After showing his acting skills on hit television series Hawaii Five-0, Chosen Jacobs gave a magnificent performance in his first movie It: Chapter One, which was later followed by the sequel, It: Chapter Two. He played the character of a school student Mike Hanlon and in part two he was seen in flashbacks and the older version of the character was played by Isaiah Mustafa. The movie was based on a novel and the story was about supernatural power. It was a super hit horror movie with a budget of $35 million and it has crossed $700 million in the box office. In 2017, he was cast as Young Michael in the action movie Cops and Robbers.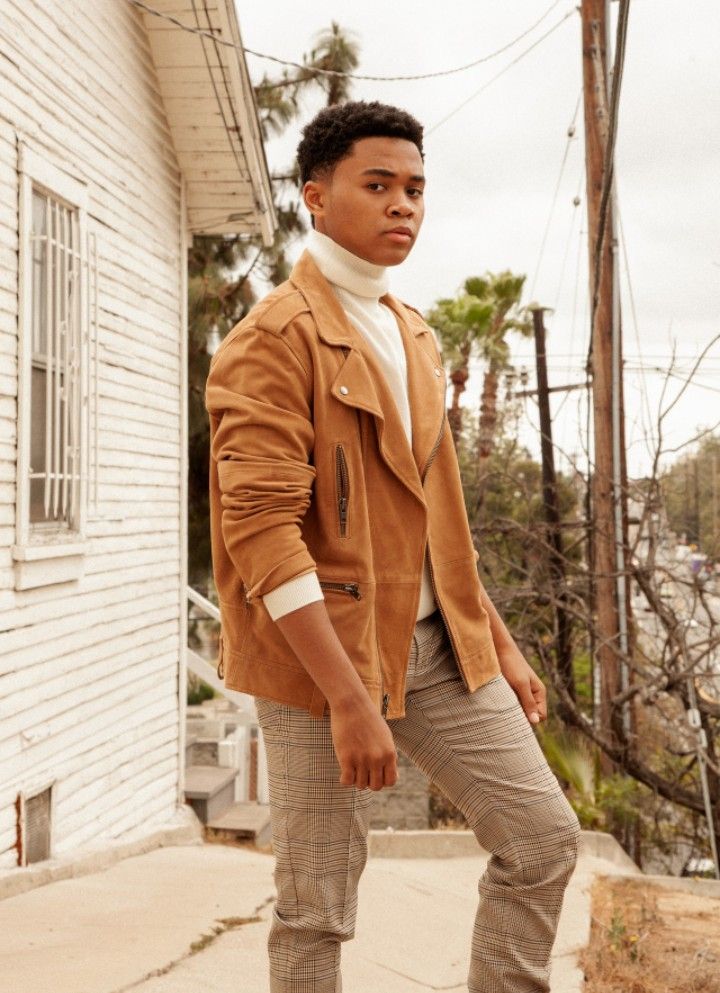 In 2017, he won the award for Best Supporting Actor in a Movie in Endless Mountains Film Festival and MTV Movie Award for Best On-Screen Team in 2018 with his co-stars (Finn Wolfhard, Jaeden Lieberher, Jeremy Ray Taylor, Wyatt Oleff, Sophia Lillis, and Jack Dylan)
Music
The American teenager likes to play and compose music in the studio during his free time. He has performed since his childhood in different concerts nationally and internationally. He is not only a singer but also compose music and do the lyrics. His popular songs are Loser, Me n Mine, Missing You and the list goes on. He has also done covers of famous singers like Justin Bieber, J. Cole and Ed Sheeran.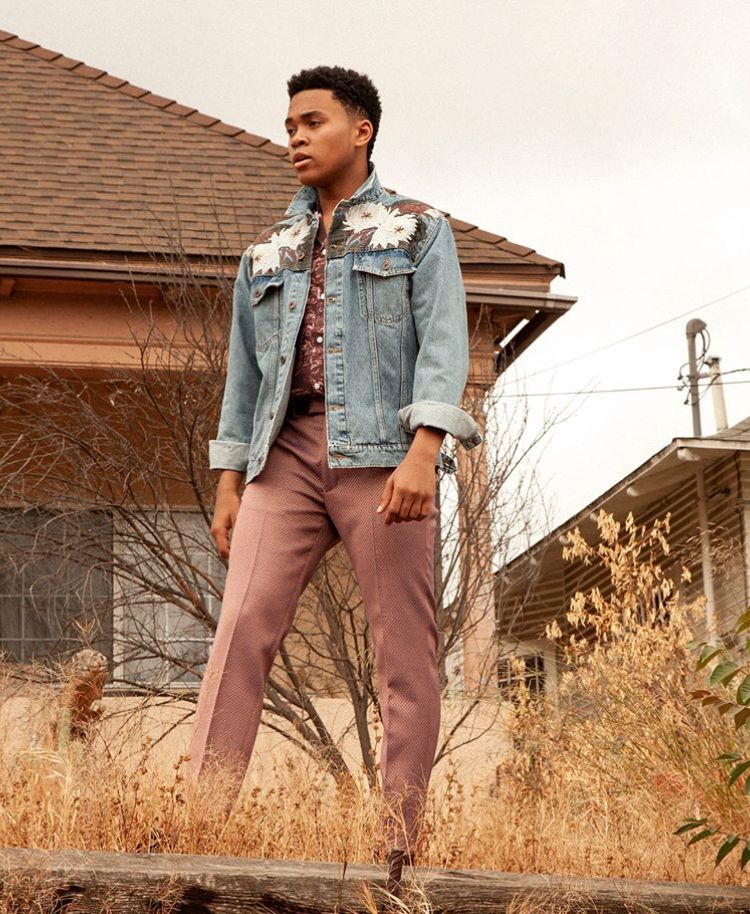 Personal Life
The young heartthrob is not married yet and is focusing on his career. Whenever asked about his relationship status, he has always denied being with someone. He says that he is enjoying his relation with his career and has no plan for anything else. The only thing which matters for him right is his professional life. Whenever he has free time, he rather spends it with his family or his best friend. He likes to travel and explore new places and loves to socialize with the locals. He is a foodie like any other teenager but cares about his fitness as well.
How Much Is Chosen Jacobs's Net Worth?
Lucky Jacobs has earned a lot at a very young age. We do not know the actual amount he charges for a movie or his appearance. He was cast in the many hit series and movies, which earned a huge amount on the box office. According to the sources, his net worth is not less than a million but the exact number is secluded in the media.