Biography
Allegra Versace Beck, usually known as Allegra Versace, is the renowned Italian socialite and heiress. She belongs to a fashionable background. Her mother and father were linked with the modeling and fashion industries. Allegra is the niece of world-famous personality Gianni Versace, who was the founder and pioneer of hot-selling fashion brand Versace. Her close association with the trendy family makes the smart girl special in today's era of style.
Allegra was very close to her uncle's heart and both of them spent a lot of time together. After the unfortunate death of Gianni, the adorable girl had to suffer from trauma. It was very difficult for her to acknowledge reality and accept his dear uncle as dead. Allegra's mother acquired a counselor help to bring her out of the shock.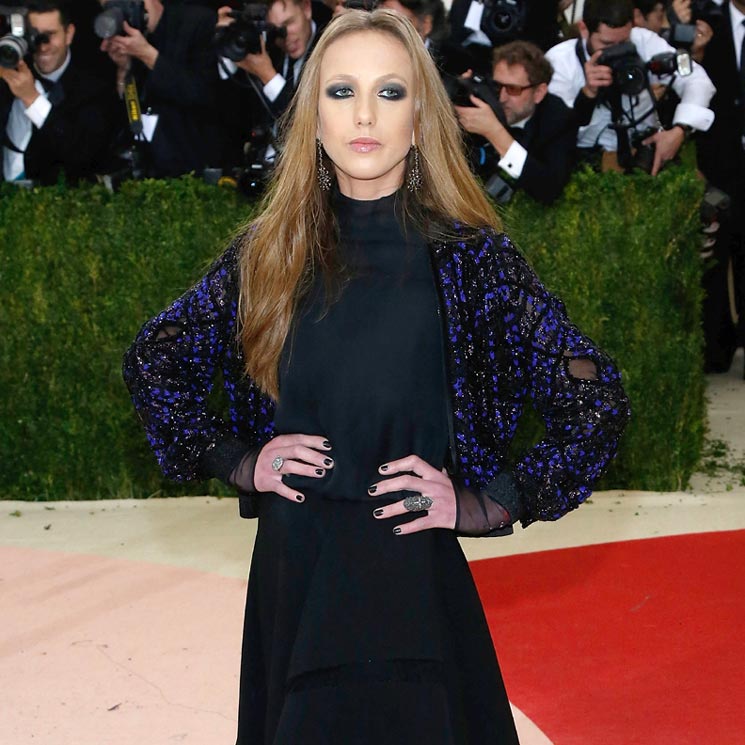 The talented girl completed her basic education from Italy but later moved to the United States to acquire further knowledge in accordance with her interests. She had a dream to become a prominent celebrity and work in the entertainment industry of America. She also explored opportunities to work in theaters. The girl is known across the globe for being one of the important pillars of Versace.
Who are Allegra Versace's Father and Mother?
Allegra was born to a family of well-known personalities. Her father, Paul Beck, was a sought-after model with a large number of fans from across the globe. The name of Allegra's mother is Donatella Versace, who is a famous fashion designer from Italy. The trendy girl explored different dimensions of the fashion industry when she grew up. She spent the early days of her life in Milan and got to learn a lot from her parents.
Unfortunately, she was diagnosed with an eating disorder at the initial stage of her life and doctors called it anorexia. The disease affected the complete lifestyle of star and restricted her eating habits. This is the reason why Allegra has a thin profile. She tries her best not to come in the limelight and face cameras.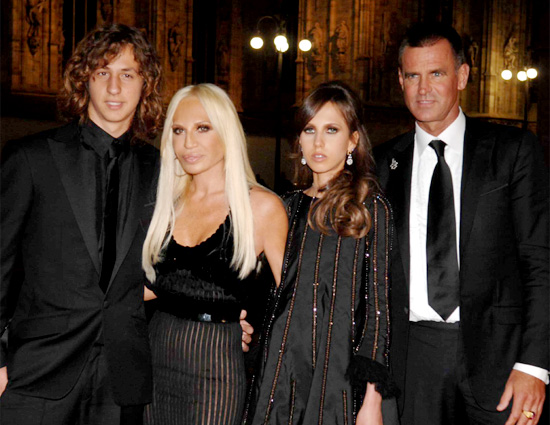 Early Life and Education
Allegra was born in Milan (Italy) on Jun 30, 1986, to father Paul Beck and mother Donatella Versace. Mother of the lucky girl was the sister of the millionaire, Gianni Versace. Both Donatella and Gianni had a very close relationship with each other. They worked together on different business projects and achieved many things in life. Gianni loved his sister a lot and even dedicated the launch of his perfume called 'Blonde'.
Milan, where Allegra grew up with one younger brother, used to be the fashion capital. That's the reason the girl had to see a lot of things related to the fashion industry. She had an inborn talent for modeling and acting. She belongs to one of the richest families in Italy. Allegra opened her eyes in a lavish lifestyle. The girl was born with a silver spoon in mouth. She never had to experience any financial constraints throughout her life. Her mother was a famous fashion designer, so she took the little girl to every fashion show. This helped Allegra understand the latest trends at an early age. You will be surprised to know that she was just two days old when she first appeared on a fashion show.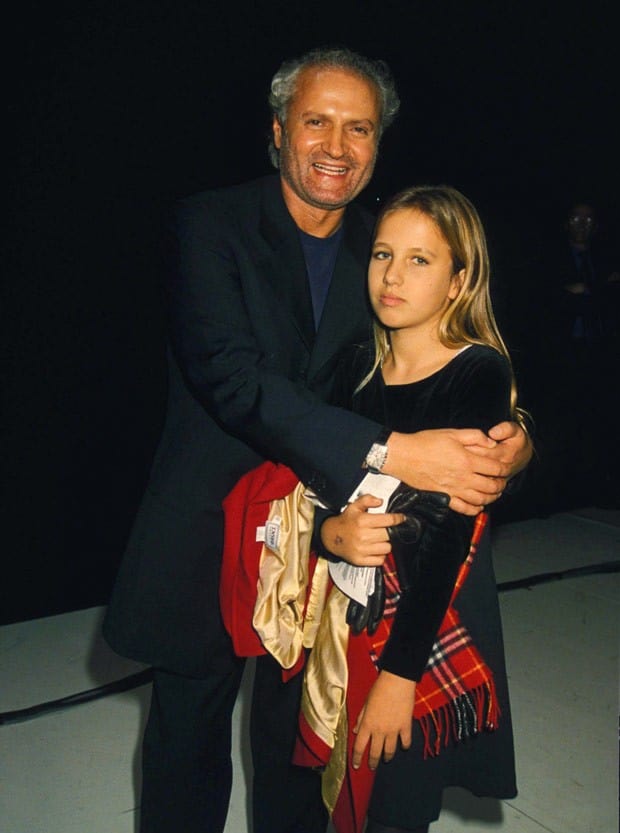 Allegra's mother dressed the little girl up in silk and sent her to kindergarten classes. This caused her a lot of embarrassment time and again. It wasn't possible for Versace to finger-paint on her costly dresses that were made from silk. School management sent her back home when she went there wearing silk dresses.
Career
Allegra's body was not fully developed due to an eating disorder that she was diagnosed with during her teenage. She has been struggling a lot to gain fat since childhood, but was never successful. This is the main reason why the millionaire girl doesn't take an interest in the fashion world. She doesn't like facing media and cameras. Later in 2007, the Versace family told media that Allegra was suffering from a severe eating disorder and getting the best possible treatment to get rid of it.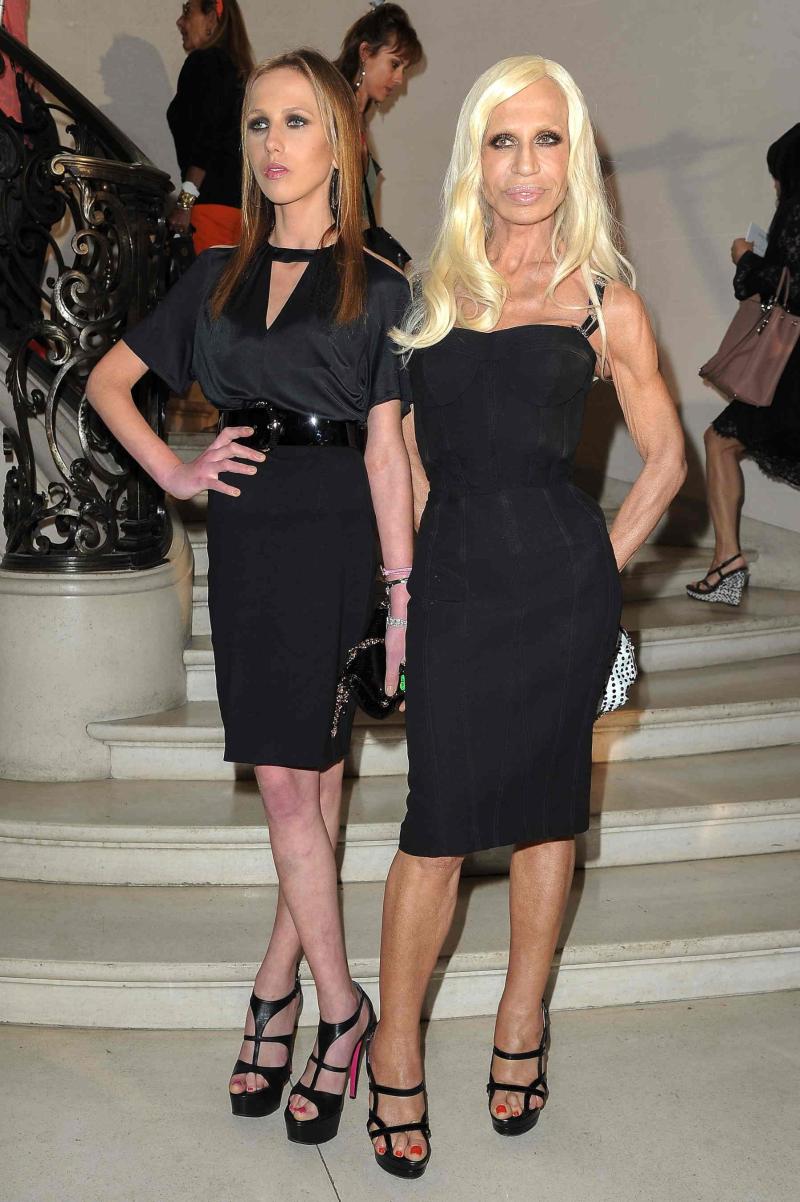 Gianni was involved in many gay relationships when he was shot down by one of his ex-partners. Allegra's security was doubled after the unfortunate demise of her uncle. She was restricted to home and not allowed to go outside due to security concerns. Her detainment came to an end when she requested her mother to go to the United States to study further. At the age of 24, Allegra showed her willingness to become an actress.
Subsequently, she went to Brown University in Rhode Island to study drama and art. Later, she went to UCLA to gain more knowledge of French art and theatre history. She made a few appearances in the theatre while studying arts.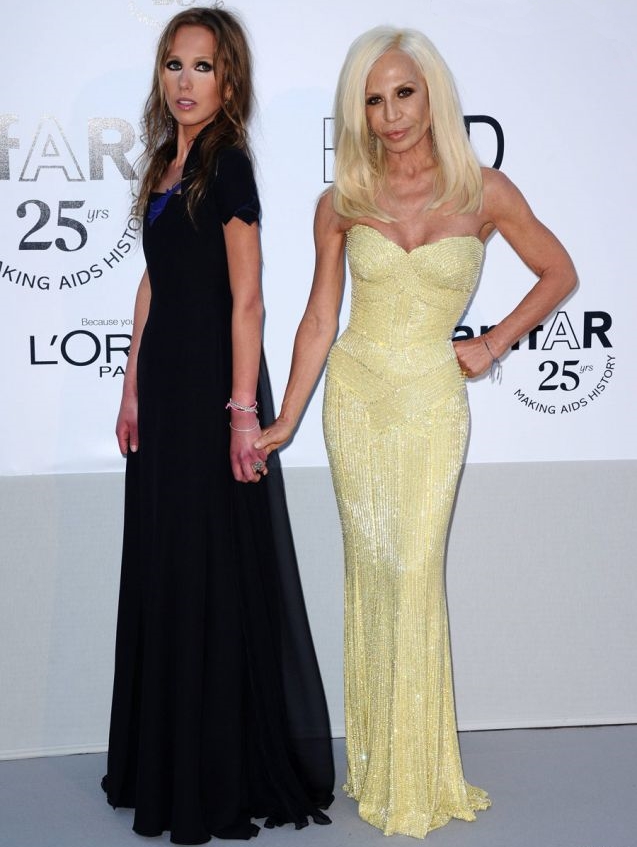 Finally, the girl began playing minor roles in a few independent movies. Unfortunately, most of her movies didn't get a release due to unforeseen circumstances. Surprisingly, Allegra was pleased over this as all she wanted was acting, not fame. The reason behind this reluctance was her undeveloped figure. That's why she never wanted to appear in magazines and photographs. Allegra refrained from using her second name as Versace and kept using Beck instead. After trying to pursue a career in the United States for a few years, she decided to return back to Milan in 2011.
Inheritance of Versace
As per the death deed, Allegra became heiress getting 50% of Gianni's vast empire. Although the sudden demise of her uncle was very dreadful, yet she became one of the richest personalities on the planet earth after his death. The remaining 50% business shares were awarded to Allegra's mother and uncle. All family members became famous after holding the Versace business across the globe. Managing business was not easy in the beginning, but Allegra showed courage and gave her best. She did everything she could to maintain the brand image of Versace.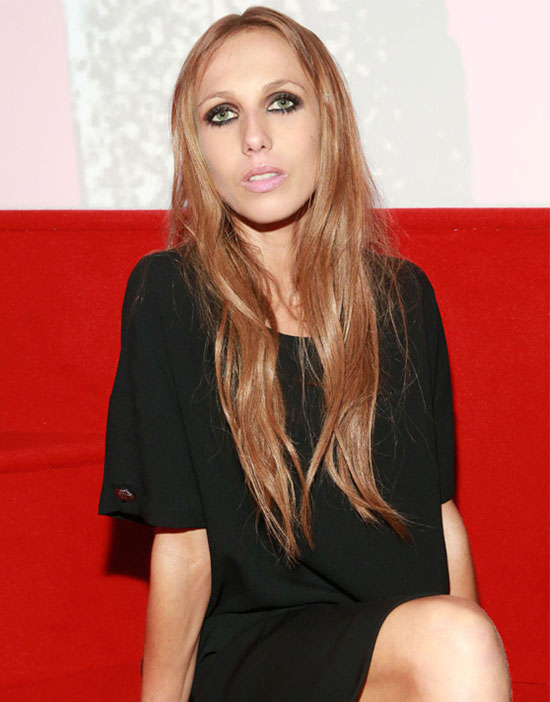 Personal Life
The sweet little girl doesn't like to be in the limelight for her relationship news. She loves working in the back end and put efforts to make her uncle's business a huge success. The girl hasn't shared anything about her love life. Sources confirmed that she's living life as a single.
Net Worth
Allegra didn't earn from her independent income sources. All she has today come from Gianni's business. After getting a whopping 50% of the vast business empire, Allegra became the richest girl in Italy. According to authentic information sources, she owns a total net worth of $800 million. This doesn't include the income of her mother or father.