Biography
Alyson Rae Stoner, better known by the stage name Alyson Stoner, is an adorable actress, dancer, and singer from America. The natural beauty is known for her great work in the film industry. She has successfully worked in more than a few renowned acting projects including, Cheaper by Dozen (2003), Cheaper by Dozen 2 (released in 2005), Suite Life of Zack & Cody (2005–2007), Camp Rock 2: Final Jam (2010), Camp Rock (2008), and Step Up franchise (2006-14).
The stunner has also proved her talent as a smashing dancer. She has been working as a performer for many renowned artists such as Outkast, Eminem, Missy Elliott, Kumbia Kings, and Will Smith. Stoner is well-known for her splendid performances on television. She has appeared in numerous TV shows including, Mike's Super Short Show, and Kingdom Hearts. The talented lady has also been working as a voice over actress. Apart from her efforts in the acting world, the pretty girl has left her footprints in music industry as well. She has effectively launched twelve outstanding singles and two extended plays so far.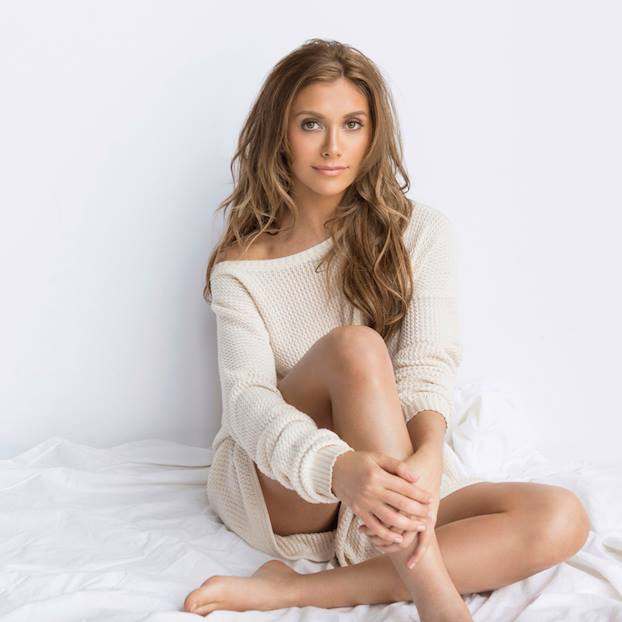 Alyson has made her identity as a YouTuber as well. She keeps posting interesting stuff for her fans from around the world. She doesn't believe in wasting time, that's why she spend time making videos when free from her other routine tasks. The girl was just 9-year old when she made her exceptional entry into the world of entertainment. Her performance in famous music video song 'Work It' gave a real boost to professional career. Furthermore, Stoner exposed her dexterous acting talent in sought-after movie 'Cheaper by Dozen'. She played Sarah's character in that all-time hit movie.
Who are Alyson Stoner's Parents?
Miss Alyson was born on August 11, 1993 in Toledo, Ohio, United States. Her father, Charlie Stoner, was an ex-executive secretary at the Owens Illinois. Name of stunning beauty's mother is LuAnne Hodges. Parents of the young girl love her a lot and helped Alyson throughout her professional career. She went to Maumee Valley Day School while growing up in Toledo. The actress had a great interesting in singing and acting from her early days. She used to listen to her favorite singers and copy their style at home.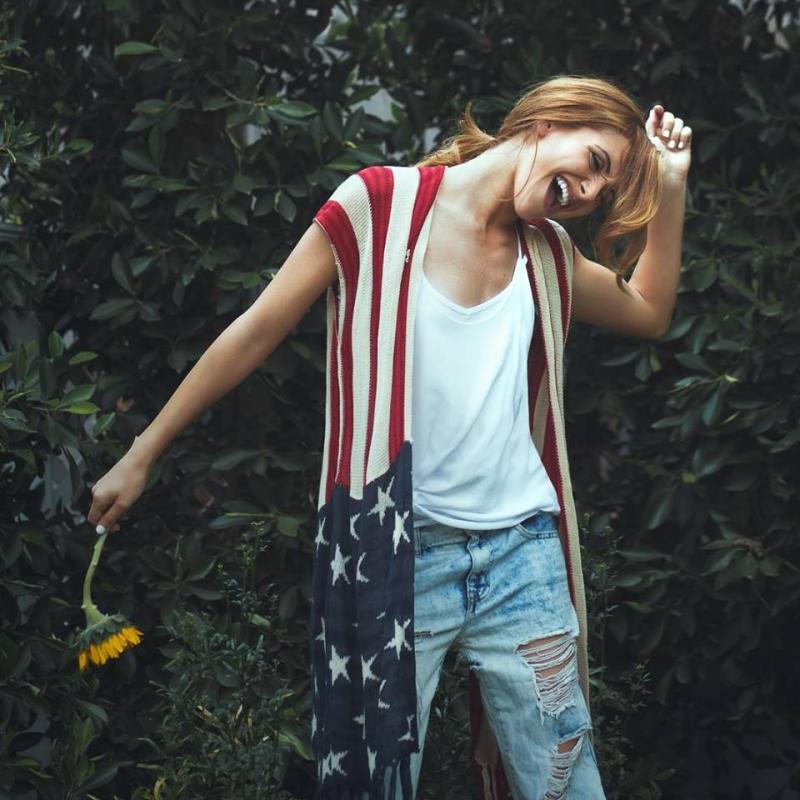 Later, she went to O'Connell's Dance Studio in order to study tap dance, ballet, and jazz dance. After learning dancing skills, Stoner's next target was to train herself as a model. She attended the Margaret O'Brien Studio of Modeling for becoming a full-fledged American model. One thing that makes Alyson slightly different from other celebs, is her ultimate dedication to achieve dreams. She never compromised on the quality of efforts that she put in to come up with flying colors.
Musical Career
Alyson entered the music industry by making a splash through her single 'Flying Forward', which was released in 2010. The same year she released another hit number under the title 'Make History'. These two numbers gave her a good start as a musician and she started thinking to launch her exclusive music album. On August 23, 2011, she released her official album with title 'Best the System' under the independent label and in format of digital download.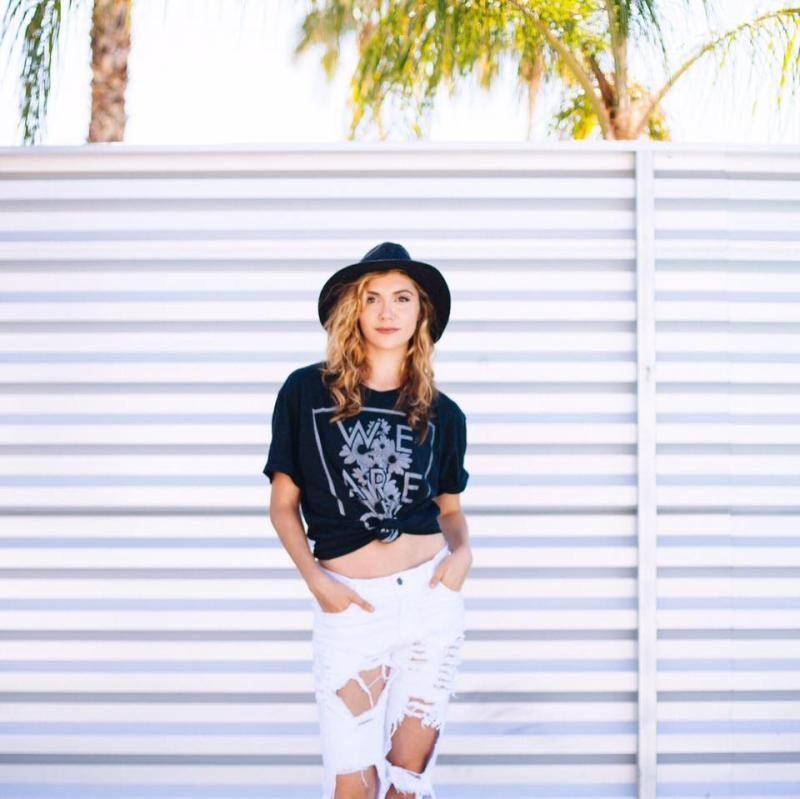 In 2013, Alyson launched her track 'Dragon (That is What You Wanted)' and received appreciation from her followers across the country. Stoner's number 'Pretty Girls' came out in 2015 and proved to be a moderate success. In 2016, she released three back to back hit songs including, 'Woman', 'The Boy is Mine', and 'Back to Church'.
Second music album of Stoner 'While You Were Sleeping', was rolled out on October 28, 2016. She made it available to public under the label 'Turn the Volume Up'. This was well-received by every music enthusiast living in the United States and abroad. In 2018, the talented singer launched three singles 'When it is Right', 'Fool', and 'Who Do You Love'. These increased Stoner's fan base in the international music markets. Currently, she is working on her next single 'Stripped Bare'. In short, Alyson has proved herself as one of the best singers from the United States of America.
Modeling
Stoner had deep interest in modeling when she grew up. After completing her basic education, she went to attend the O'Brien Modeling Studio. The talented lady leant useful modeling skills from that particular institution. In 2000, she participated in a modeling convention under Margaret O'Brien and won title of the 'Best Model of the Year' at big event of Global Modeling and Talent Association in New York City. Her appearance as a model helped her in pursuing career as a marvelous actress.
Movie and Television Career
Apart from being a stunning model and soulful singer, Alyson impressed her fans with exotic acting talent. She has worked in numerous hit movies including, Step Up, Alice Upside Down, Garfield, Cheaper by Dozen, Cheaper by Dozen 2, Holly Hobbie & Friends, Step Up 3D, Hoovey, The Little Engine That Could, The A-List, Mr. Invisible, Super Buddies, Summer Forever, Huevos, and more. Likewise, the talented artist has successfully appeared on many television programs.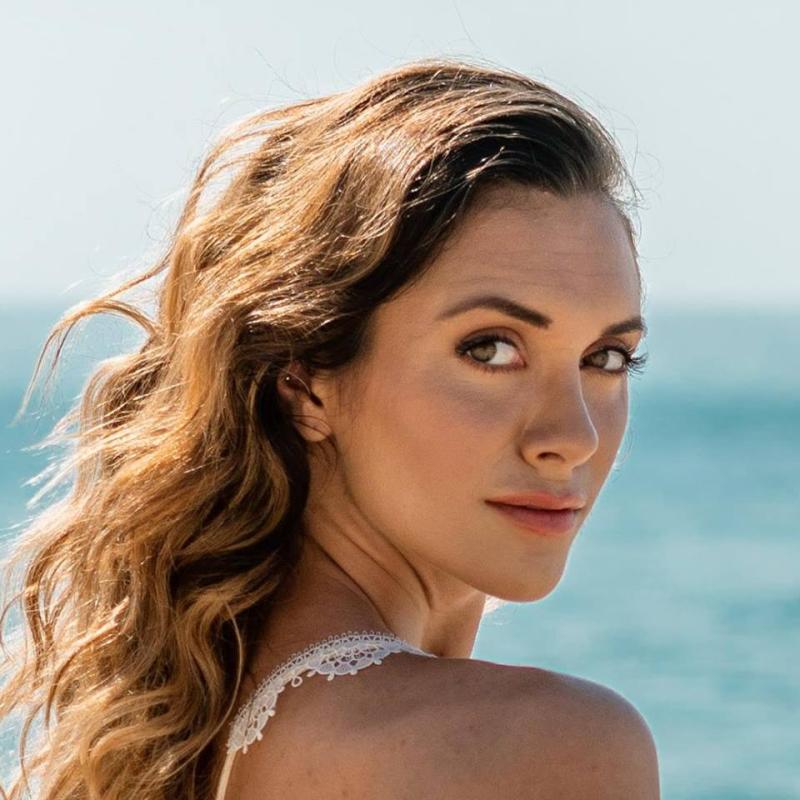 Recently, she has appeared as Sam Sharp on 2019's series 'The Loud House'. The girl has also made impressive appearances on the web, through her YouTube channel. It's very hard to find such multitalented celebrity in the Hollywood industry.
Is Alyson Stoner Married?
Alyson is quite open to describe her sexual interests. In March 2008, she published an article on the famous magazine 'Teen Vogue' where she told about here interests in male, female, and people who recognize themselves in other ways. According to news sources, Stoner had spent some time with her former boyfriend Cole Sprouse. However, they got separated after a few months of staying together. Alyson is not married to anyone, and currently living life as a single.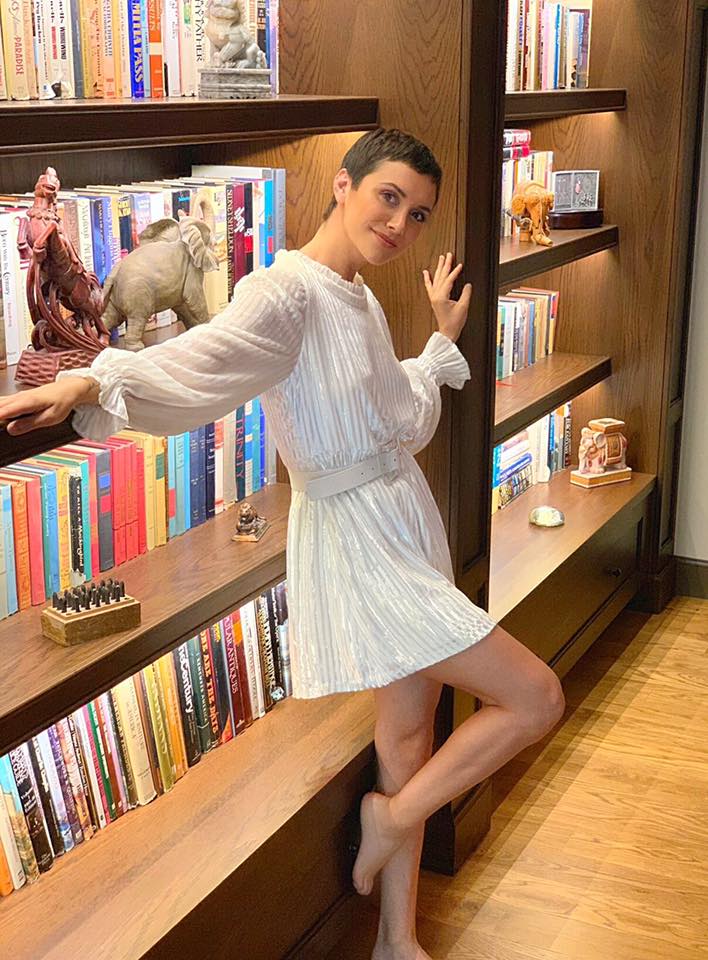 How much is Alyson Stoner's Net Worth?
Stoner is a successful singer, model, actress, and voice over artist. She has proved herself as an expert in every entertainment field. That's the reason she has been getting back to back projects throughout her professional career. The brilliant lady owns a net worth of $1.5 million at the age of 26. She has much more to achieve through future projects. No other income sources have been reported so far.