Biography
Kaley Christine Cuoco, professionally famous as Kaley Cuoco, is the talented producer and actress from America. She came to limelight with her breakthrough acting role as Bridget Hennessy on '8 Simple Rules'. This was an ABC television network's sitcom that aired from 2002 to 2005. Before playing the lead character in that drama, she played supporting roles in different short films and television series. After that big achievement, Kaley made an appearance on the 'Charmed' as Billie Jenkins. She started working in the final season of the TV show.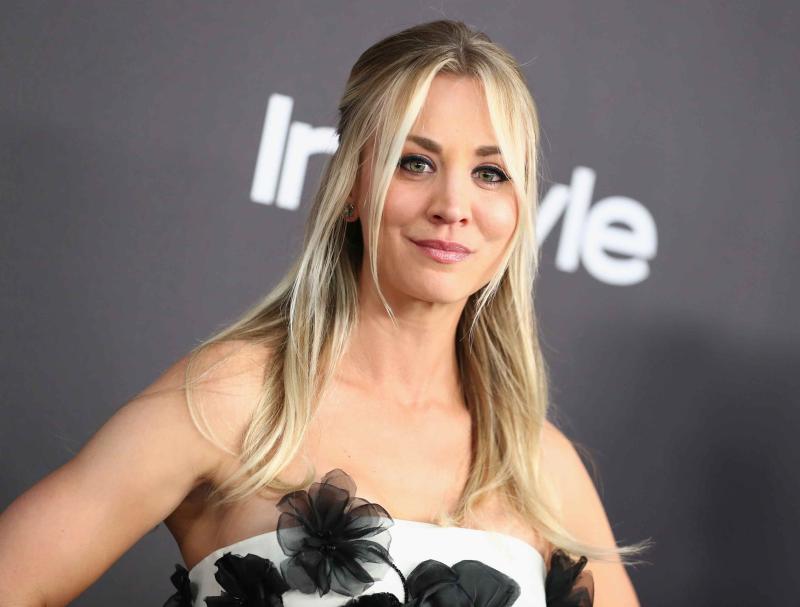 Cuoco portrayed the character of Penny on CBS television network's sitcom titled 'The Big Bang Theory'. This television series was aired from 2007 to 2019. The charming girl received Critics' Choice, Satellite, and People's choice awards for playing an impressive role in the Big Bang Theory. The girl has also made an entry in the film world and played prominent characters in hit movies such as Authors Anonymous, To Be Fat Like Me, and Hop. In 2014, she was privileged to get a dedicated star on the Hollywood Walk of Fame. She founded the Norman Productions in October 2017.
Kaley was interested in acting and modeling from the beginning. She followed famous celebrities and tried to copy their styles during her teenage. The amazing girl always looked for the right work opportunities to appear like a celebrity. She worked hard on improving her acting skills and finally got admitted to the world of entertainment. People of the showbiz industry know her as an actress, producer, and voice actress.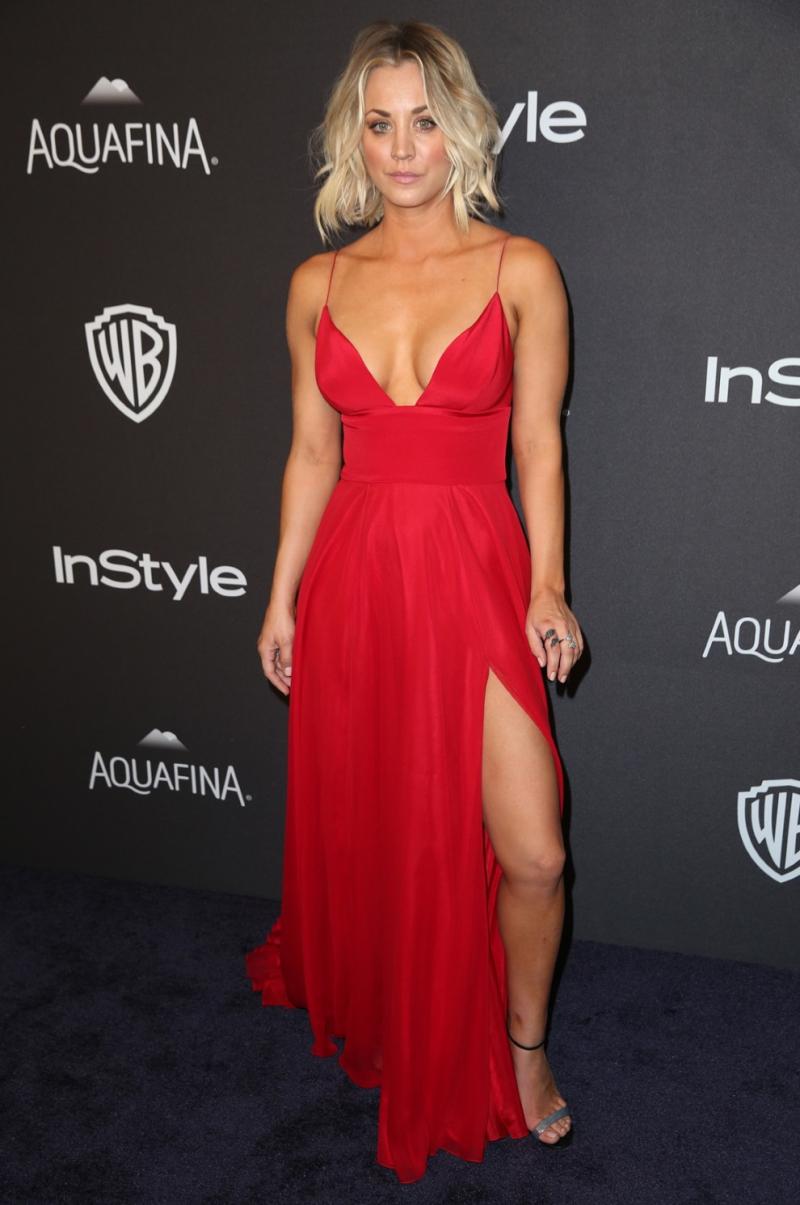 Who are Kaley Cuoco's Parents?
Cuoco is the elder daughter of a well-known realtor, Gary Carmine Cuoco, and an established homemaker Layne Ann. She was born on Nov 30, 1985, in Camarillo, California. The father of the blonde girl belonged to Italian ancestry, while her mother was from a mixed German and English descent. She has a sister named 'Briana', who competed in the competition 'The Voice' (5th season). Kaley, in her childhood, took great interest in sports. She was ranked as the amateur tennis player regionally. She started taking interest in sports at the age of three. She finished playing her favorite sports when she reached 16.
Career
At the age of six, Cuoco started modeling for different brands' commercials such as Barbie Dolls. She made the acting debut in the television film 'Quicksand: No Escape' when she reached the age of seven in 1992. Two years later in 1994, Kaley worked in prominent television shows such as 'Northern Exposure' and 'My So-Called Life'. The very next year the stunning girl portrayed the character of Karim Carter in a science fiction thriller movie 'Virtuosity'.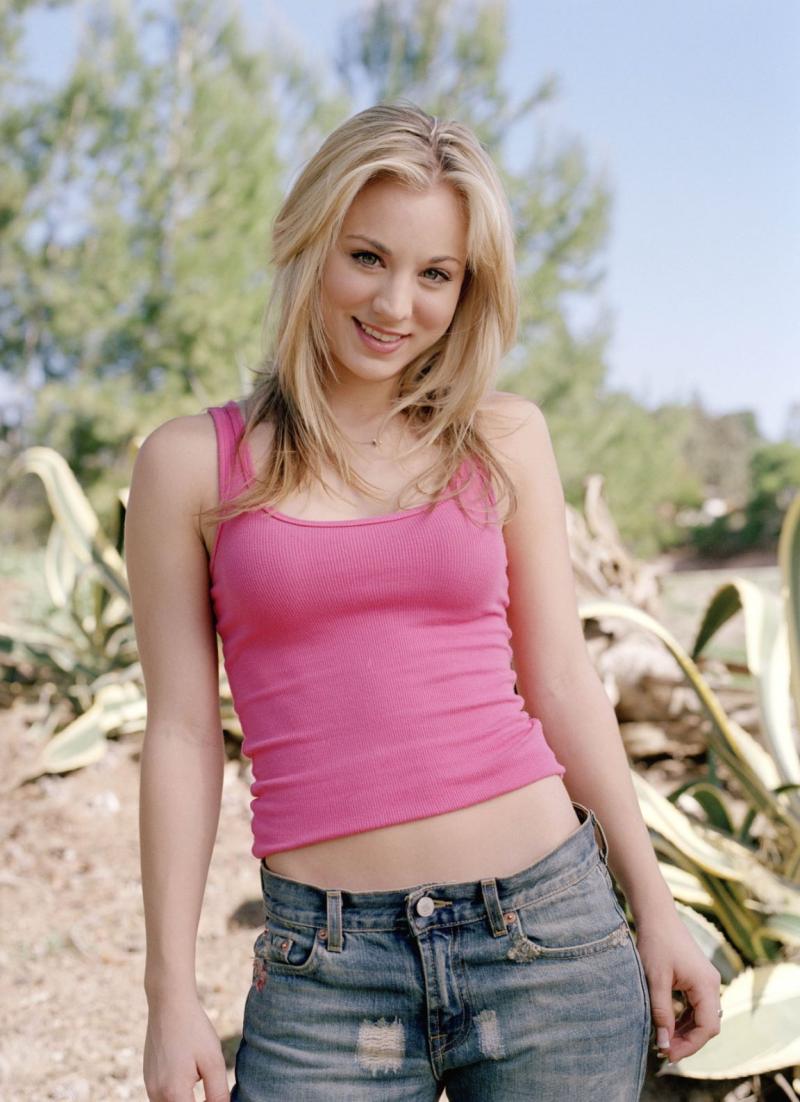 She played a recurring role in a famous TV show 'Ladies Man' in 2000. Cuoco also appeared in Disney Channel's movie 'Alley Cats Strike', 'Can't Be Heaven' and 'Growing Up Brady'. The girl also appeared on other famous television series such as 'The Ellen Show', '7th Heaven', 'First Monday' and 'The Nightmare Room'. Later in 2003, she appeared in 'A Merry Mickey Celebration. The year 2004 proved to be very productive for the hardworking girl. She got work opportunities in three great projects. First, she appeared as Maralee Rodgers in 'Debating Robert Lee'. Her next role that year was as 'Brooke Sarto' in the hit movie 'Crimes of Fashion'. The third project of 2014 was 'The Hallow', in which she portrayed the character of Karen.
She was cast as Sarah Baker in 2005's 'Lucky 13'. In 2006, she worked in three mega projects including Wasted, Passion for Fashion, and Separated at Worth. She played roles of Katie Cooning, Kirstee Smith, and Gabby respectively in these acting projects. Furthermore, Kaley worked in many other great movies including Hop, Authors Anonymous, Burning Bodhi, The Penthouse, Why Him?, The Wedding Ringer, Handsome (Netflix movie), The Last Ride, Killer Movie, Cougar Club, and To Be Fat Like Me.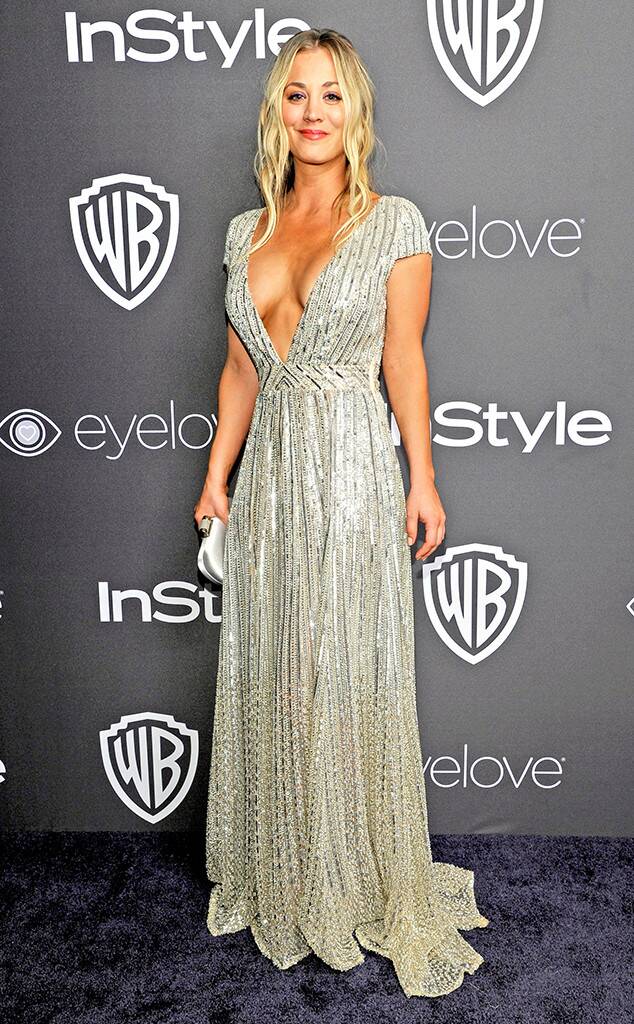 The smart girl didn't remain restricted to filmography, but also made successful appearances on television shows. She started TV career in 1994 through My So-Called Life in which she played the role of Young Angela Chase. The same year she worked in another project 'Northern Exposure' as Miranda. After two year break, she appeared in 'Ellen' as Little Ellen Morgan. She was given the lead role in that particular drama series.
Kaley has worked in numerous other television projects such as 7th Heaven, The Ellen Show, 8 Simple Rules, Homewood PI, First Monday, Don't Forget Your Toothbrush, The Nightmare Room, Bratz, 10.5, The Help, Charmed, Punk'd, Complete Savages, Brandy and Mr. Whiskers, Loonatics Unleashed, Comedy Bang Bang, Harley Quinn, The Big Bang Theory, The Flight Attendant, Drew Peterson Untouchable, and many others. She has many more projects in the pipeline.
Who is Kaley Cuoco's Husband?
Cuoco has a very exciting love life as she has been associated with many renowned male celebrities in the last few years. In 2002, she rose to prominence for her relationship with the co-star Thad Luckinbill. She remained in a relationship with the famous Canadian actor named 'Kevin Zegers' in 2003 and 2004. Kaley kept dating Jaron Lowenstein from 2005 to 2006. In 2007, the love lady dated AI Santos.
After being involved romantically with more than a few male personalities, she finally tied the engagement know with the prestigious tennis player named Ryan Sweeting. On Dec 31, 2013, they got married in Santa Susana, California. After being married for over 1 and a half year, they parted their ways in September 2015. They announced official divorce in May 2016. According to the latest information, Kaley is dating the horse rider Karl Cook.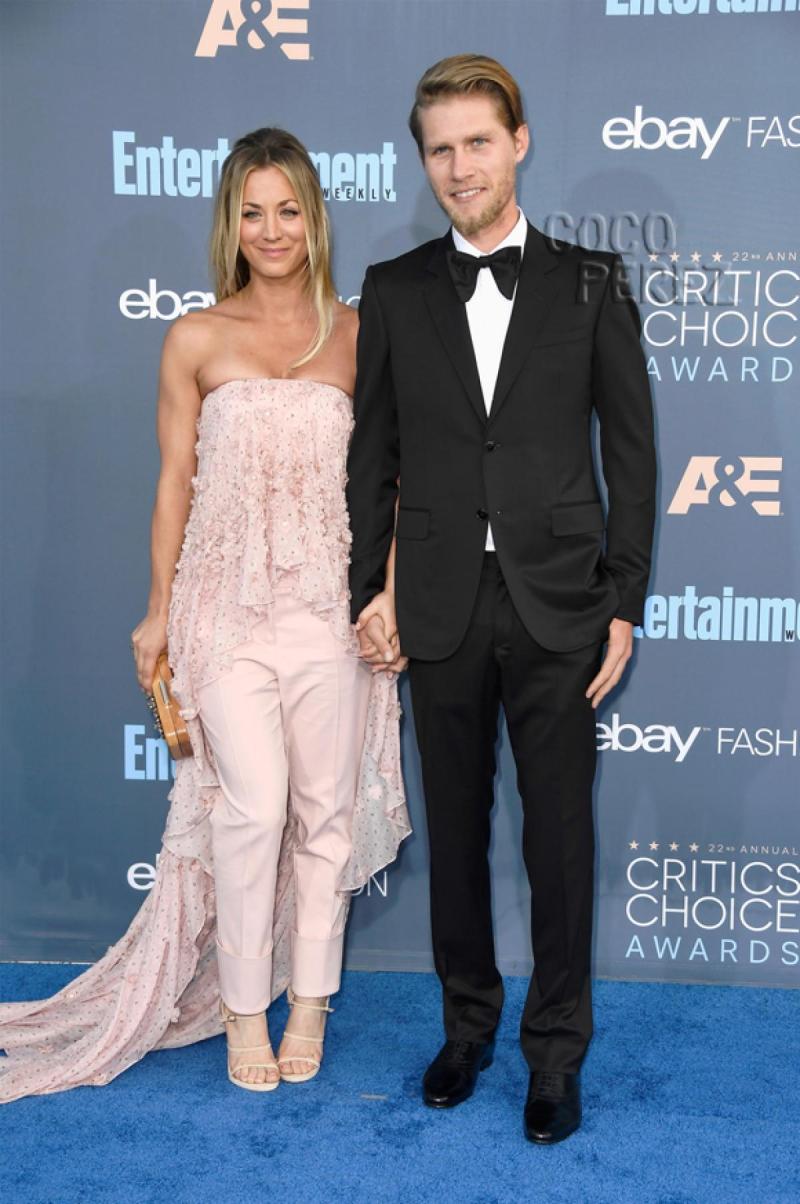 How much is Kaley Cuoco's Net Worth?
Kaley has a very extensive work history. She has successfully worked in numerous TV series and movies. The girl never felt tired and worked with great dedication to prove herself in the acting world. She has built great connections in the American showbiz industry. She is said to have an approximate net worth of $55 Million as of 2019.