Biography
Why Gigi Hadid is Famous? Gigi Hadid, originally named as Jelena Noura Gigi Hadid, is the sizzling fashion model from the United States. She has worked with some of the most prestigious companies over the last few years. The stunning girl has made more than 35 appearances on magazine covers of international Vogue. Gigi signed a deal with IMG Models back in 2013. A few months later in November 2014, she entered the Top 50 Models at the models.com. The British Fashion Council awarded Hadid with the title of 'International Model of the Year' in 2016.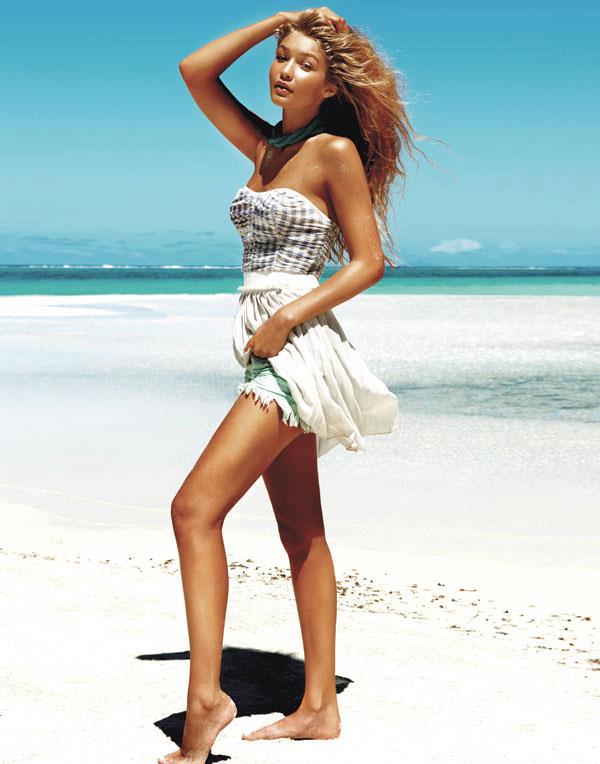 The fabulous American fashion model has modeled for renowned fashion designers in the entertainment industry. Trendy magazines that she has appeared in include 'Harper's Bazaar', Glamour', Teen Vogue, 'Elle' and 'Vogue'. The amazing girl has millions of fans and followers from all around the world. People love seeing Hadid because of her impressive and mesmerizing appearance. After conquering the world of fashion, Noura made her debut in the film industry. She started the acting journey from a short film called 'Virgin Eyes' in 2012. She appeared as Andrea in that movie and managed to portray the role in the best way. Her acting efforts received admiration from colleagues and fans. People showed the urge to see her again in further movies.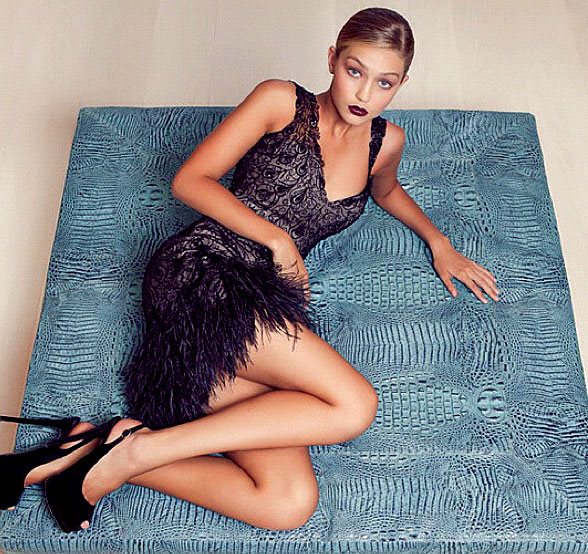 Hadid didn't confine to the movie world but also stepped into the amazing world of American television. She is best known for her lead role in the popular drama series titled 'The Real Housewives of Beverly Hills'. People of the American household started to know the pretty girl after her appearance on the television. Hadid has also adorned a few great music videos with her splendid beauty. One of the best video songs that she has appeared in is Taylor Swift's track 'Bad Blood'. The song was selected from Swift's 5th studio album titled '1989'. Another noticeable video appearance is in the hit song 'How Deep Is Your Love' by Calvin Harris, who is a prominent recorder producer and disk jockey from Scotland.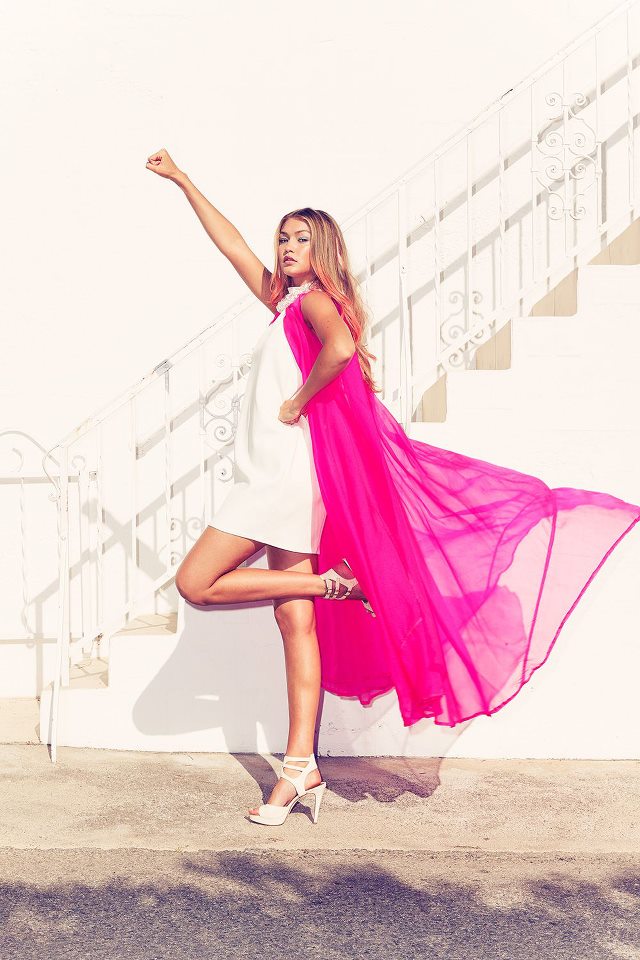 Who are Gigi Hadid's Parents?
Gigi Hadid was born on Apr 23, 1995, in the city of celebs, Los Angeles, United States. Mohamed Hadid, the father of the beauty, is a famous real estate developer. Yolanda Hadid, the mother of Gigi, is a former fashion model. The American crush got fashion influence from her mother, who has already been working as a successful model in the past. Gigi belongs to a ruling family from her father's side. His father came from the ancestry of Zaher Al Omer, who was a famous autonomous ruler in Northern Palestine in the mid of the eighteenth century. Two of his siblings, Anwar Hadid and Bella Hadid, are also in the modeling industry.
Parents of the miraculous beauty couldn't stay together due to rising conflicts. They got separated through a divorce in 2000. After some time, Gigi's mother married a Canadian Musician David Foster, who was a skillful artist, record producer, and songwriter. Gigi has five half-sisters from her mother's side. She completed her graduation from the Malibu High School California in 2013. She used to be a sporty girl during school age. She participated in different sports activities at school, which include horse riding and volleyball.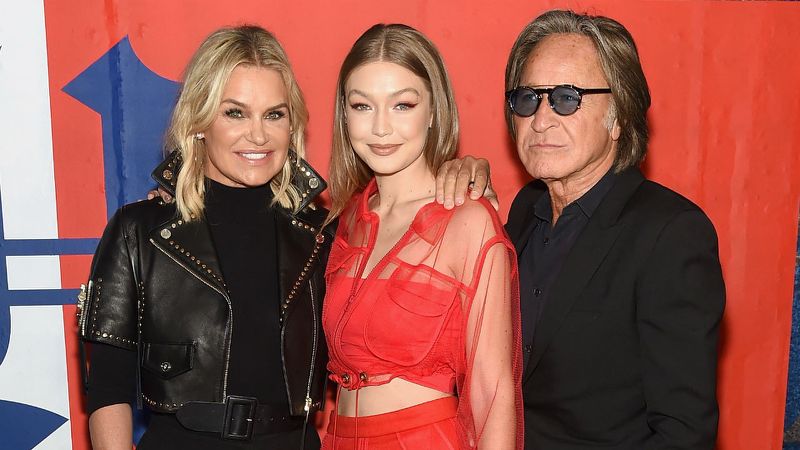 Modeling Career
After completing her school education in California, Gigi relocated to New York City to continue her studies and pursue a career as a model. She went to study criminal psychology in a private university located in Lower Manhattan NYC but later decided to focus on her professional career instead. She said goodbye to incomplete studies and started looking for suitable work opportunities.
Hadid got an opportunity to work with the famous American clothing brand known as 'Guess Clothing'. This was her first experience working as a model with a big brand. Very few people know that Gigi first worked for Guess at the age of two. She continued working for the same brand in 2011 after growing up. The sizzling beauty has mesmerized fans by her fabulous appearances on magazine covers. The girl gets back to back opportunities to work in music videos by renowned American artists.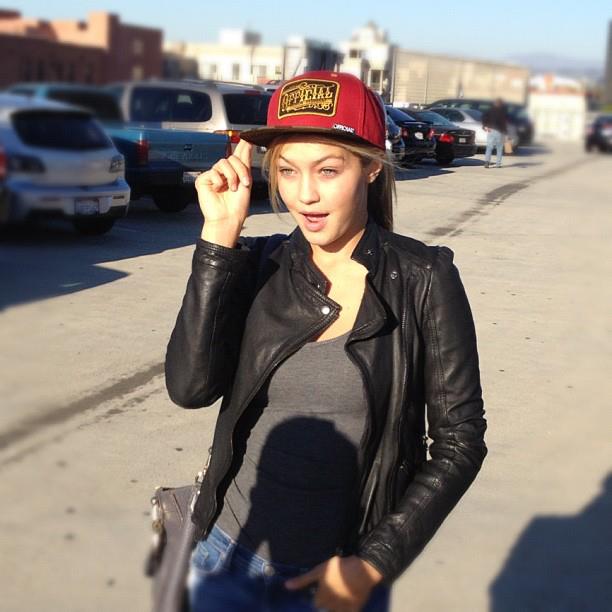 Gigi appeared in the cooking reality TV show, MasterChef, in 2016. The show has a massive fan following across the United States. That's the reason why Hadid opted to appear there. She has also worked in a few other television series such as 'The Real Housewives of the Beverly Hills'. The talented model has also showed her amazing acting skills in short films. Some of the great appearances include Those Wrecked by Success, Lip Sync Battle, Ocean's 8, Pirelli Calendar, RuPaul's Drag Race, Virgin Eyes, American Music Awards, Pillowtalk, Flower, Surfboard, Simple thing, Cake by the Ocean, Bad Blood, and How Deep Is Your Love.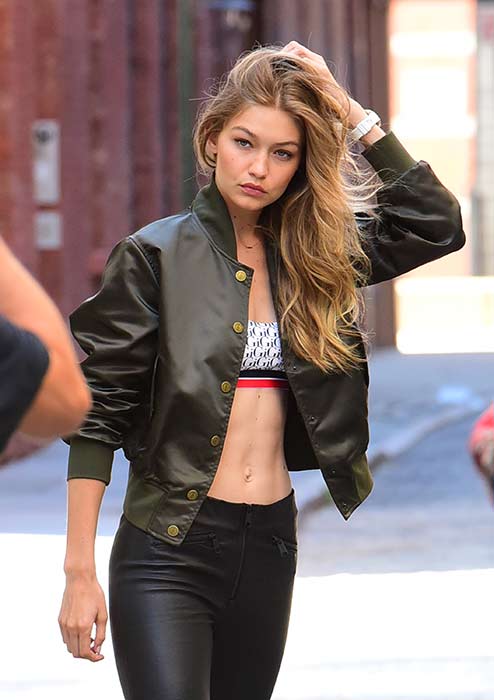 Who is Gigi Hadid Dating?
The famous Vitaii Sediuk assaulted Gigi back in 2016, but she was successful in defending herself from his cruel hands. Her love relationship with Cody Simpson isn't hidden from anyone. Both of them have been dating each other from 2013 to 2015. After that, Gigi dated the famous English singer Zayn Malik. She also made an amazing appearance on Zayn's video titled 'Pillowtalk'. Both of them separated in March 2018, but soon reconciled in June 2018. However, they weren't lucky enough to stay together. They finally said goodbye to each other in November 2018. Currently, Gigi isn't dating anyone as per reports.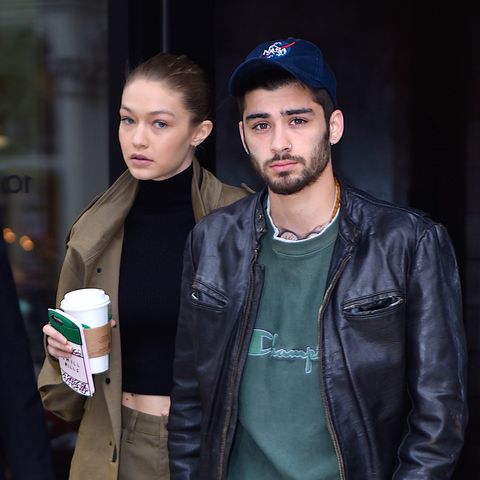 How much is Gigi Hadid's Net Worth?
Hadid has established herself as a successful model in the United States. She works for famous fashion brands from all across the globe. Her dazzling appearances on television and film industry gave her an extra edge. So, the model has stepped into different projects to make herself busy. Although she belongs to a rich family, yet she didn't rely on her parents to survive. The 24-year old sweet girl has an estimated net worth of $29 Million. She made a whopping $9.5 Million in 2018. She gets a decent amount of money for working on her projects.