Biography
BTS, also famous with the moniker Bangtan Boys, is the prestigious music band from South Korea. It includes seven skillful members, with each having a great musical experience. The band was formed back in 2013 in Seoul, the capital city of South Korea. The group members co-write their own lyrics and create a unique style of music for their entire fan base. The septet makes their own music without seeking help from any third source. Their style includes an assorted range of genres. However, they are generally known to be hip-hop oriented guys.
The Bangtan Boys mainly focus on writing lyrics that talk about social and personal issues. Most of their songs discuss mental health issues, losses in life, individualism, problems of the young generation, and love life. Their concepts have been well-received by the young generation in South Korea and other parts of the world. The work of the group features many references to psychological and literature concepts. The band has attracted a large number of followers through majestic live performances and myriad world tours. They just love embarking on music Journey time and again due to their worldwide recognition.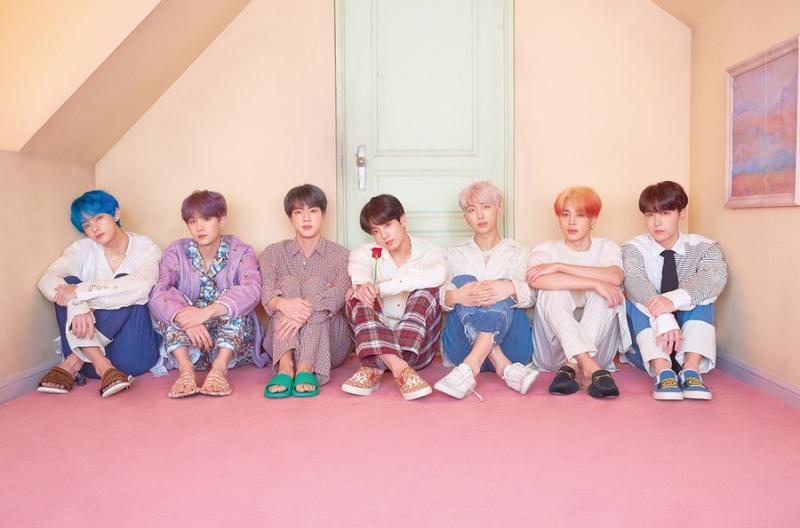 In the beginning, the group was created by teenage members under the label of Big Hit Entertainment. The first-ever music album was based on interesting singles. It was titled '2 Cool 4 Skool' and launched in 2013. In 2015, the group appeared on the US Billboard Hot 200 with their extended play titled 'The Beautiful Moment in Life II'. Other recognizable entries that helped the Korean Band in making an appearance on the US Billboard include their 'Wings' and 'Life's Most Beautiful Moment: Young Forever'. These particular music creations doubled the popularity of BTS. They started to gain traction in the American music circles after making a splash on the US Billboard.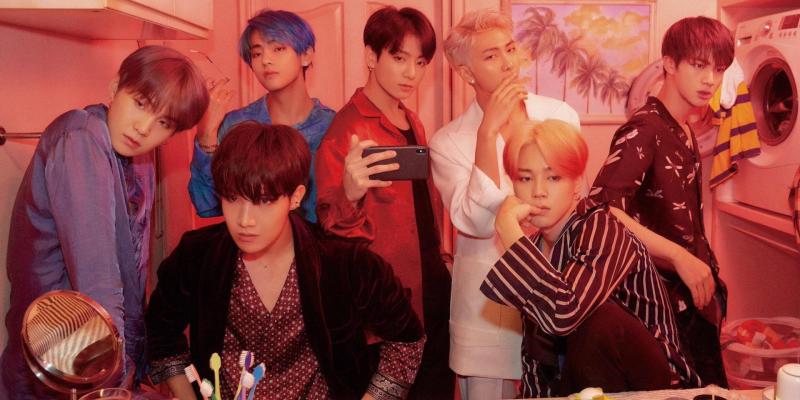 History of Creation
The formation process of BTS began back in 2010 when CEO of the Big Hit Entertainment, Sir Bang Si-hyuk, saw the amazing rap talent of the group leader RM (Kim Nam-Joon). Initially, they wanted to become a hip-hop music group, but later they focused on becoming a versatile band. The founding members of the group include Suga, RM, Jin, Jimin, J-Hope, Jungkook, and V. Six months before making their official debut, all group members started to become popular due to their song cover presence on SoundCloud and YouTube. They also got traction from social media websites.
BTS launched their debut music album with the title '2 Cool 4 Skool' on June 12, 2013. Lead single track 'No More Dream' secured 124th position in South Korea. The number helped band members in getting good recognition in the country. The debut album spiked at number five on top charts in South Korea. More than 145,000 copies of the first music album have been sold out thus far. It wasn't proved to be a very big success for the band as only 24K copies were sold in the first year of release.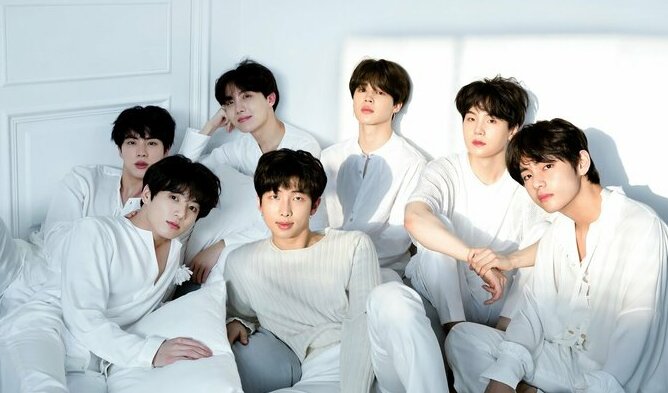 The band recorded their second part of the school series in September 2013. It was an extended play titled "O!RUL8,2?" alongside a hit track titled "N.O". The latter peaked at 92nd number on hot song charts in Korea. The former EP reached 4th position in Korea and over 34,000 copies were sold in the year of its official launch. According to research, more than 160,000 copies of the extended play have been sold out thus far.
The group made several fantastic appearances on Korean music shows taking place across the country. They struggled hard to establish their music as a national tag. By and large, the group has been successful in creating their exclusive identity in South Korea and across the globe. They have millions of fans from the United States, the United Kingdom, and many other European countries. Worldwide recognition helped them in becoming a globally renowned music band.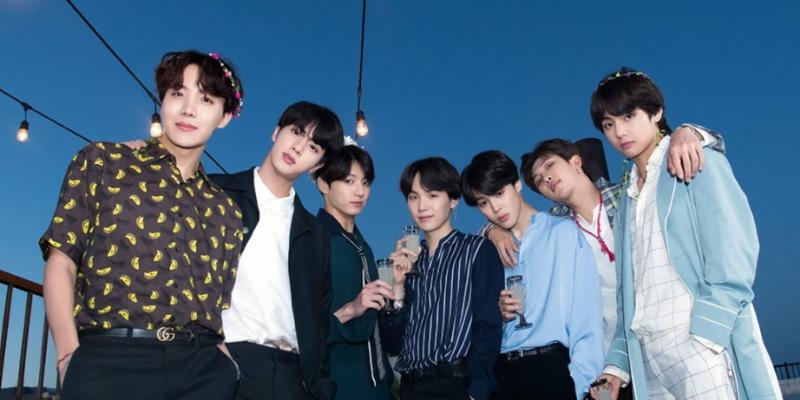 Band Members
The BTS group consists of seven honorable members including, RM, Jungkook, Suga, J-Hope, Jin, Jimin, and V. All boys have a great connection with each other. They sincerely collaborate with each other and work with great dedication to impress their listeners.
Kim Nam-Joon is commonly famous by his stage name RM. He is a rapper, record producer, and songwriter. He is the pioneer and key rapper of BTS. Kim launched his debut solo mixtape in 2015 as RM. Jin, originally named Kim Seok-Jin, is a famous songwriter and singer from South Korea. He works as a vocalist in BTS. Suga, known as Min Yoon-Gi by birth, has an exclusive identity as a rapper, record producer, and songwriter. He made his debut under the label of Big Hit Entertainment in 2013.
Jungkook was originally named as Jeon Jung-kook. He is a famous songwriter, singer, and record producer from South Korea. He serves as a lead vocalist in the musical band, BTS. In regards to V or Kim Tae-Hyung, he is a songwriter, singer, actor, and record producer. He works as a vocalist in the BTS musical group. Jimin or Park Ji-min is particularly known for his exceptional dancing skills. He has been spotted performing fantastic dance moves while performing on stage. He is another great vocalist from the group. Last but not least, J-Hope is also known to be a dancer, songwriter, rapper, and record producer. He became an important part of BTS back in 2013 when he started working under Big Hit Entertainment.
Musical Style
BTS initially started their career as a hip-hop septet, but later they transformed themselves into a multi-style musical band. They cater to all styles of modern music. Predominantly, they are known for specific genres including, Hip Hop, EDM, K-pop, and R&B. K-Pop is a specific musical genre that originated from South Korea. A lot of people love listening to this particular music style in the country. The group has created several fantastic numbers covering all music styles.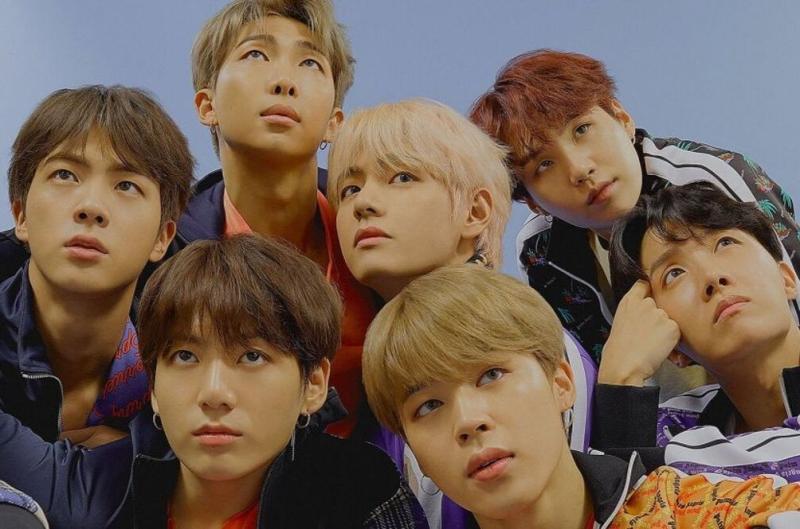 How much is BTS's Net Worth?
Things weren't favorable for all seven boys when they started their musical endeavor. They kept working harder to prove their worth in the South Korean market. Although all BTS members have individual identities, yet they are better known collectively as a team. According to the latest information, the total net worth of the South Korean musical group BTS is approximately $60 million.