Biography
Who's Lauv?
Lauv is an alt-pop and R&B singer, songwriter and music producer from the United States. He has released a few chart-topping hits including his breakthrough song "I Like Me Better." Lauv is also a talented multi-instrumentalist. He has starred in more than 20 music videos and recorded soundtracks for popular TV shows like Grey's Anatomy, Chucky and the Oscar-winning drama Promising Young Woman.
Lauv has managed to gain massive following on his social media:
TikTok: 1.2 million followers;
Instagram: 1.9 million followers;
YouTube: 4.3 million followers;
Twitter: 1.1 million followers.
In his songs, Lauv often covers topics of depression, vulnerability and loneliness. He has toured both domestically and internationally and appeared on national TV, including The Tonight Show Starring Jimmy Fallon. He can be found online as @lauvsongs.
Who are Lauv's parents?
Lauv was born Ari Staprans Leff in San Francisco, CA. His birth date is 08.08.1994. Ari and two of his sisters were raised by Stuart Leff, an accomplished educator, and Silvija Staprans, a biomedical scientist and researcher. He has Jewish and Latvian heritage.
Pop music career
Lauv learned to play the viola, guitar and piano by the age of 11. He participated in school jazz bands. Lauv switched to electronic and pop music after graduating and interned at Jungle City Records for 2 years.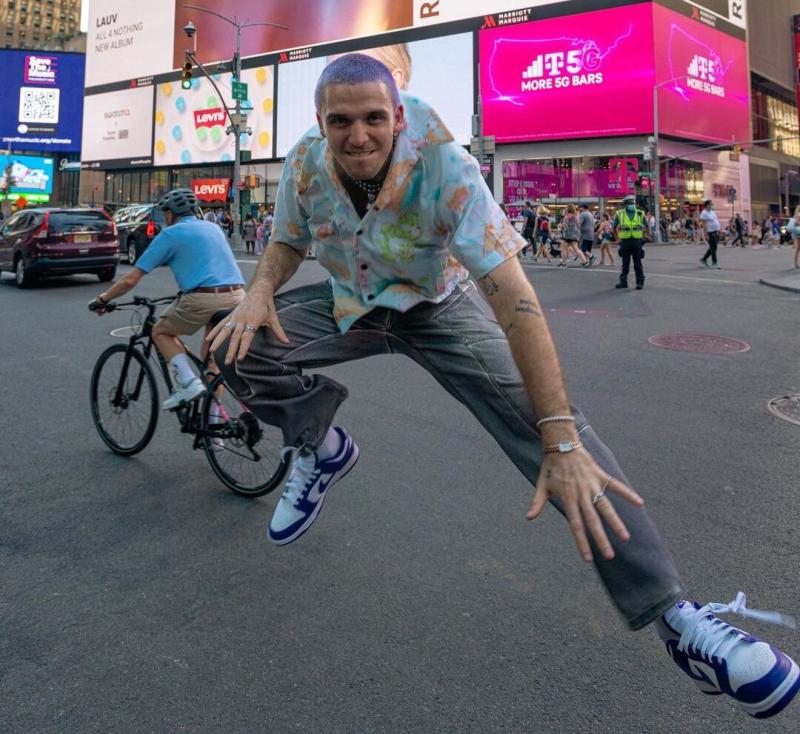 Lauv had a major breakthrough in 2017. He got his first publishing contract, first American tour, and first big-name collaboration with Demi Lovato. But it was the premiere of the hit song "I Like Me Better" on Grey's Anatomy that brought him international attention.
Lauv has dealt with OCD and clinical depression since childhood. He uses music to address negative thoughts and help his fans who experience similar problems.
Lauv has released 2 studio albums and 30 singles, 6 of which got Platinum-certified. His most popular tracks include "There's No Way" with Julia Michaels, "Feelings," "I'm So Tired" and "The Other," which was promoted by an English performer Liam Payne.
Is Lauv in a relationship?
Lauv is dating pop singer Sophie Cates, who goes by the stage name Silver Sphere.
How much is Lauv's net worth?
Lauv is approximately estimated at about $1.5 - 6 million as of 2022.