Biography
Demetria Devonne Lovato is professionally known as Demi Lovato. She is an outstanding singer, actress, and songwriter from the United States. The stunner has a huge fan following due to her charismatic and glamorous looks. She is one of the most sensational artists from the American entertainment industry. The singer is also known by her nicknames such as Mc D Love, Demetria Devonne, and Demi. She gained critical acclaim through her fabulous songs and music albums that she launched time and again. She is one of those rare artists who gained an equal reputation from both film and the music industry. She started her career at a young age and made people stunned with her striking performances.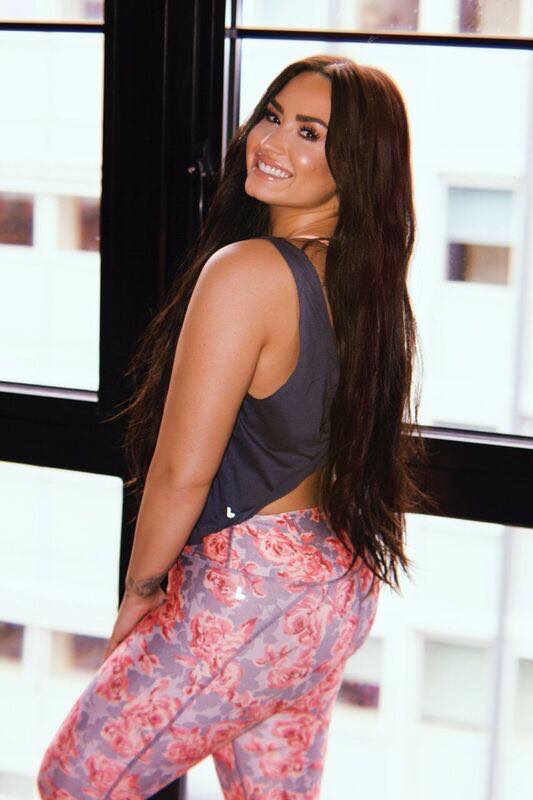 Lovato initiated her professional career in 2002 when she surfaced as a child artist in a television show titled 'Barney and Friends'. She also showed her acting skills in Disney Channel's TV film 'Camp Rock' and its sequel titled 'Camp Rock 2: Final Jam'. Both were broadcasted on the Disney Channel in 2008 and 2010 respectively. She couldn't gain critical acclaim through these musicals, unfortunately. The girl has got a massive appreciation as a singer. She has successfully launched six full-length music albums so far in her singing career. Most of the tracks released by the stunner went into top charts on the US Billboard.
Demi earned prestige through music genres such as pop-rock, pop, R & B. She doesn't only have powerful vocals to impress the audience, but also possess the ability to play piano and guitar in a professional manner. She has worked with Safehouse Records, Walt Disney, and Hollywood Island. The glamorous girl has performed associated acts with Jonas Brothers as well. Lovato is the half-sister of famous American actress, Madison De La Garza. She is currently enjoying life with family in Los Angeles, California.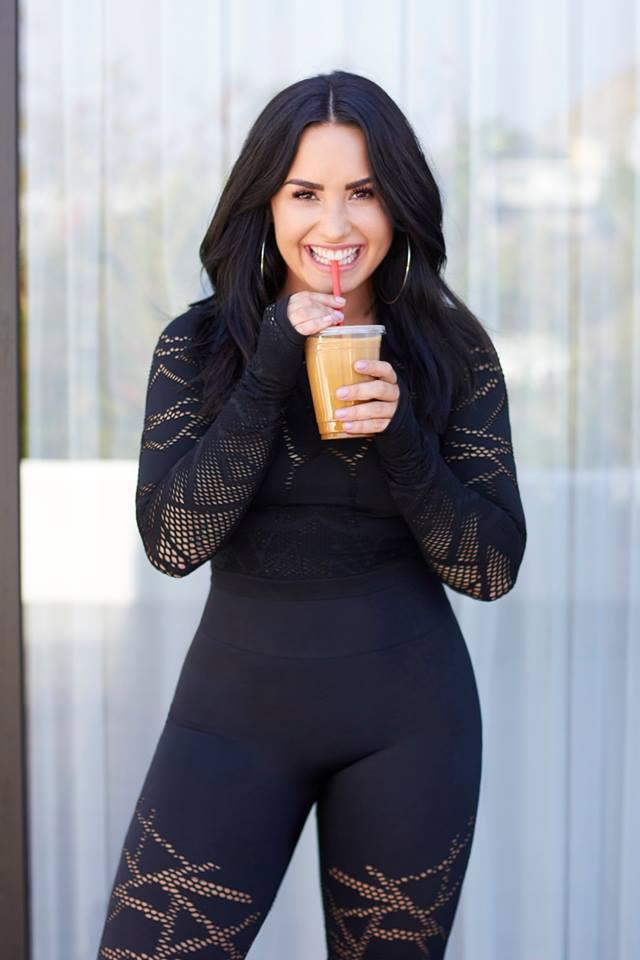 Who are Demi Lovato's Parents?
Lovato came to this world on Aug 20, 1992. She was born and raised in Albuquerque, New Mexico. Her father, Patrick Martin Lovato, is a musician and engineer. Her mother, Dianna De La Garza aka Dianna Lee Smith, was a former cheerleader at Dallas Cowboys. She has an elder sister known as Dallas and a younger half-sister from her mother's side, the actress Madison De La Garza. The actress also has an elder half-sister from the father's side, whose name is Amber. Demi was twenty years of age when she first met her paternal half-sister.
Parents of the stunning musician and actress parted their ways in the mid-1994. Lovato was just two years of age when she moved with her mother after the separation from father. Her father belonged to Mexican, Jewish, and Portuguese ancestry. On the other hand, her mother came from Irish and English descent. After the DNA testing, she was found 16% Scandinavian and just 1% African. The girl was shocked to see the results after her testing was done.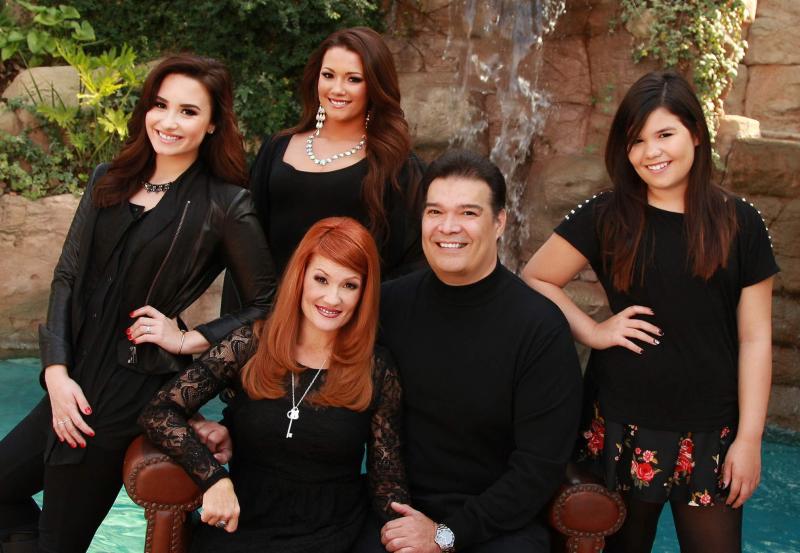 Music Career
Demi officially began her professional music career when she rolled out her debut studio album with the title 'Don't Forget'. It came out on Sep 23, 2008 through Hollywood Records. The album received critical acclaim not just within the United States, but from all over the world. Her next musical project was titled 'Here We Go Again', which she released as a second studio album. It was launched on Jul 21, 2009 by Hollywood Records. She kept working on her third album for two years and launched it under the title 'Unbroken' on Sep 20, 2011. This was a mature version of her musical skills. People really liked her singing power and musical beats that she used in songs.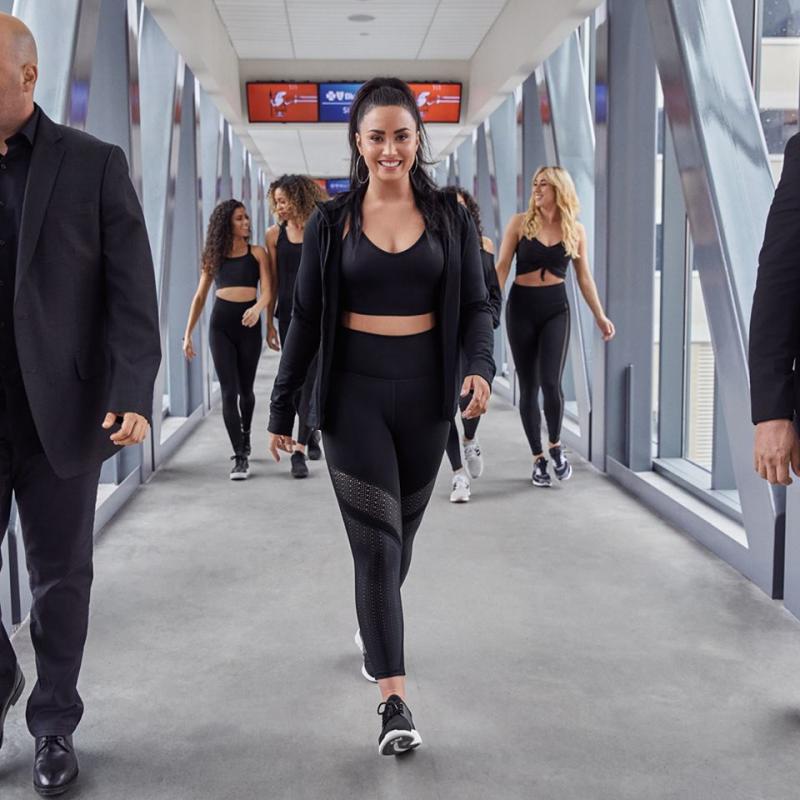 On May 10, 2013, the stunner rolled out her eponymous studio album 'Demi'. This included an exciting range of songs from the American singer. The name of her fifth studio album was 'Confident' and it was launched on Oct 16, 2015, by Safehouse Records, Hollywood Records, and Island Records. Most of the songs from this specific album were well-received even by the critics of the American Music industry. Demi released her sixth studio album 'Tell Me You Love Me' on Sep 29, 2017 by Island, Safehouse, and Hollywood Records. It included R & B elements, which added a nice flare to her songs. She also embarked on a number of musical concerts and tours in order to promote her music.
Movie Career
Demi started her professional acting career from 2008's movie 'Camp Rock'. She portrayed the character of Mitchie Torres in this hit television film. It was directed by celebrity Matthew Diamond. Other co-stars who appeared in the movie were Joe Jonas, Maria Canals, Daniel Fathers, Alyson Stoner, and Meaghan Martin. It was a great commercial success at that time. In 2009, the amazing actress worked in two back to back hit projects. The first one was a concert film based on Jonas Brothers and the second one was titled 'Princess Protection Program'. The latter was a television film released in 2009.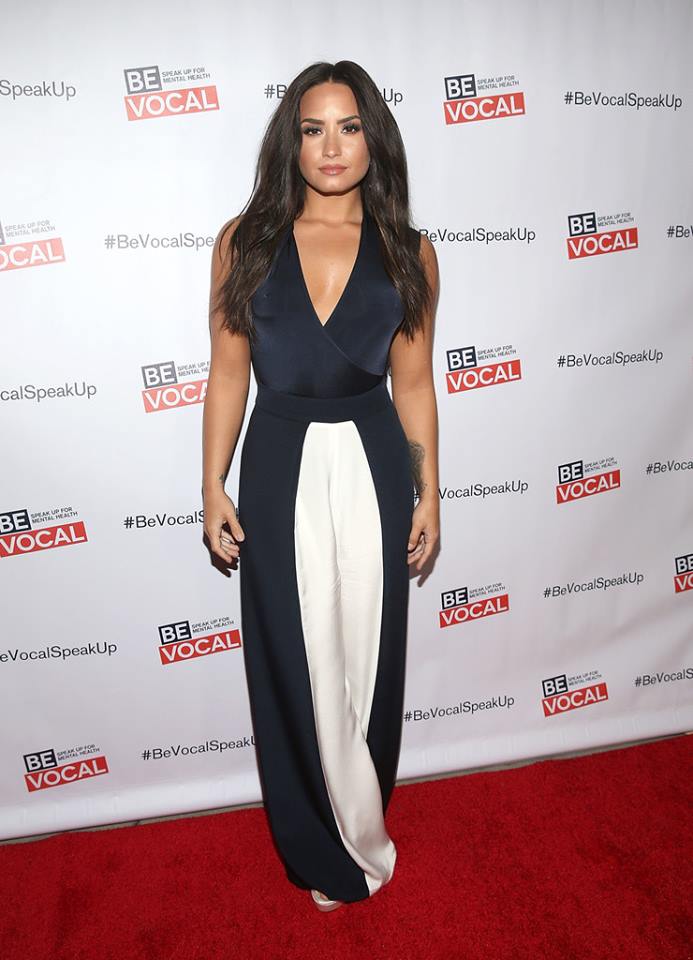 She further appeared in Disney Channel's hit TV film 'Camp Rock 2: Final Jam'. In 2012, the stunner worked in the documentary film featuring herself. The entire film was focused on her life and professional career. After taking a three-year break, she made an amazing comeback in 2017 by appearing in three successful projects. These were titled Smurfs: Lost Village, Demi Lovato: Simply Complicated, and Louder Together. The next year in 2018, the actress worked as Lenore and performed as a voice-over artist in an animated musical comedy 'Charming'. Her upcoming acting project is titled 'Eurovision' in which she will be appearing as Katiana. The project is likely to be launched in 2020.
Who is Demi Lovato Dating?
Demi is has a stunning personality, which makes her one of the most attractive female artists in the United States. She has dated many dashing men in the past. She has been in news for being a relationship with Mike Johnson. Both of them have been spotted together at different events. She was in another relationship with Wilmer Valderrama. She also dated Guilherme Vasconcelos in 2017. However, the impressive actress is not married as yet.
How much is Demi Lovato's Net Worth?
Demi has worked in many hit movies and television series throughout her professional career in the American entertainment industry. She loves driving luxurious cars and enjoying a lavish lifestyle. She has made money from her singing and acting abilities. Demi has a net worth of $33 Million.