Biography
Lindsay Jones is a popular multi-talented American actress. She is also a director and voice actress. She is most famous for her contributions to Rooster Teeth where she played several roles like in RWBY as Ruby Rose and as Kimball in Red VS. Blue. She also directed and wrote X-ray and Vav which is a Rooster Teeth's cartoon series.
Bio
Lindsay Jones's real name is Lindsay Elise Jones and she was born on September 6, 1989 in Dallas, Texas where she spent most of her growing up years. She finished her education at the University of Texas at Austin. She was a performer even when she was still in college. In fact, she used Lindsay Kavlin as her stage name back in college. Later on, she joined the Rooster Teeth Productions where she made videos under the Achievement Hunter division.
Movie Career
Her movie career started in 2012 with Internet Box where she played as herself. She had a cameo role in 2013's LocoCycle, in which she portrayed the role of a Nicaraguan cocktail partier. She also has guest roles as Kimball in Red vs. Blue from 2013 to the present. She also plays Ruby Rose in RWBY from 2013 to the present. She played as herself in Ten Little Rooster in 2014. She appeared as Samantha in Season 2 of The Strangerhood in 2015 and as Imina in 2018's Overlord. In 2019 she played Razzle in gen:LOCK.
Directing
Lindsay Jones as a director tried her hands at writing and directing from 2014 to 2015. She co-created and directed with Jordan Cwierz the series entitled X-Ray and Vav.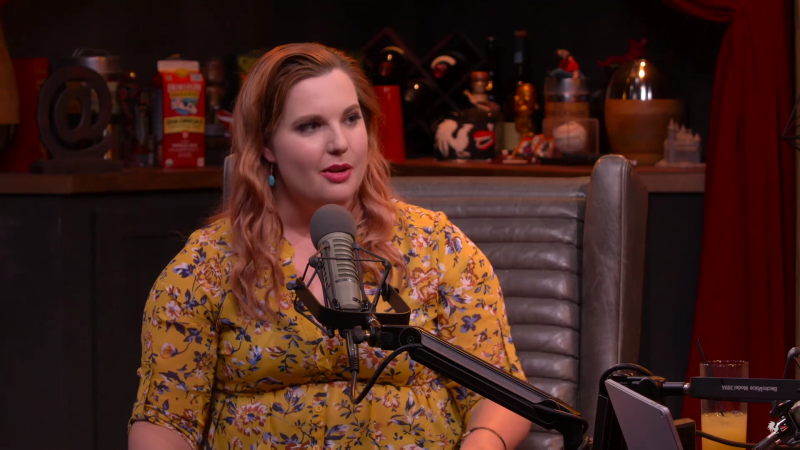 Voicing
Through the years, Jones has proven herself a very talented person. Aside from directing and writing series, she is also known for extraordinary talent when it comes to voicing. She has voice roles in different RT shows. In 2015, she was the voice of cheerleaders and other additional characters in the feature film, Lazer Team.
Personal life
Lindsay Jones's husband is none other than her long-time boyfriend, Michael Jones. They tied the knot on May 9, 2014. In 2016, the couple announced during one of Rooster Teeth's Extra Life live streaming that they were expecting a daughter the following year. Their first child, Iris Elise, was born on May 24, 2017. She gave birth to their second child, Luna Claire Jones, on February 18, 2019.
Net Worth
At present, Lindsay Jones's net worth is $1 million.
Interesting Fact
Jones hosted the SXSGW Gaming Awards in 2019.