Biography
Jeffree Star is a good example of a jack of all trades. That's given the fact that he is a singer-songwriter, entrepreneur, model, makeup artist, beauty YouTuber, and internet celebrity. He also owns Jeffree Star Cosmetics. Here is a highlight of the life of Jeffree Star.
Quick Bio
Jeffree Star was born on 15th November 1985 as Jeffree Lynn Steininger Jr. He was born to Jeffrey L. Steininger together with Marta Shuby Ann Lindstrom. It is surprisingly incredible that he turned into a great man despite being raised by a single mum. That was after his mother committed suicide when he was only six years old.
Music Career
His music career started as a result of his friendship with Samantha Maloney, the drummer of Peaches. In 2007, he was part of the True Colors Tour 2007 sponsored by LGBT Logo channel. He didn't release his first album until 2009. Its title was Beauty Killer and it clinched the seventh position on the US Billboard Top Electronic Albums chart.
During his career as a musician which ended suddenly back in 2013, Jeffree Star has performed with a number of renowned musicians. They include Nicki Minaj, Larry Tee, Millionaires, Deuce and Blood on the Dance Floor among others.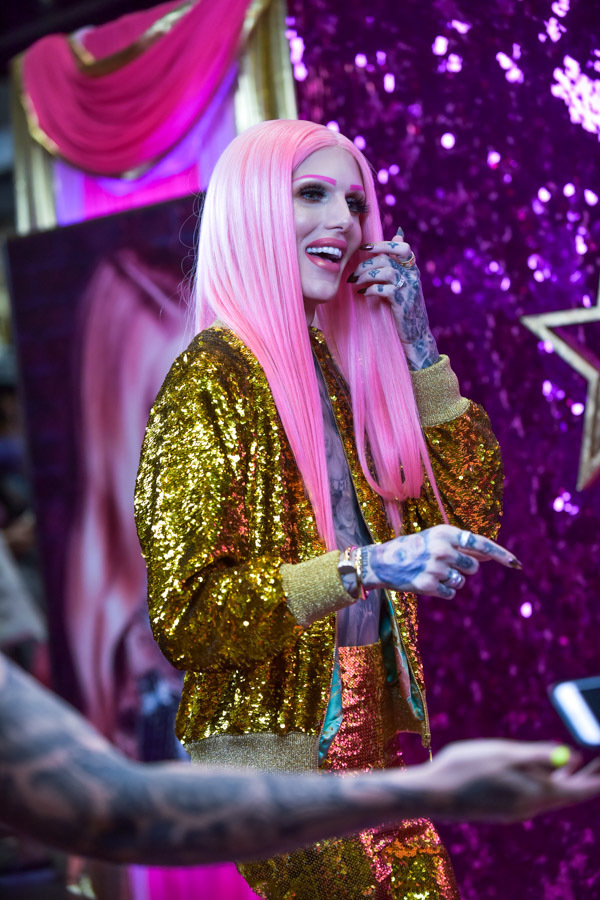 Jeffree Star Cosmetic
After his music career ended, Jeffree Star admits that his future wasn't as hopeful anymore. However, he chose to risk it all. He invested his life savings in a makeup brand. It is the now multimillionaire company called Jeffree Star Cosmetics.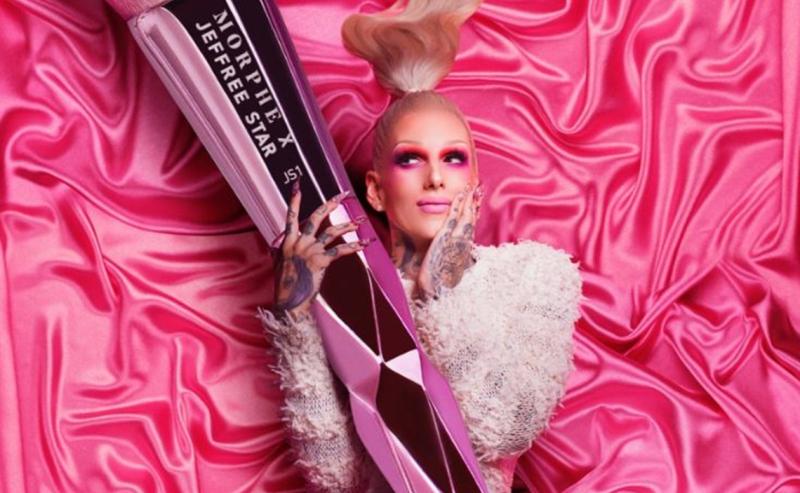 His first release was lipsticks. After that, he released makeup bags, mirrors, clothing, eye-shadow palettes, lip scrubs, and highlighter palettes. Almost five years down the line, the brand is working great and the celebrity can't regret risking it all.
Personal life
Jeffree Star is gay. He has not only admitted that openly but also seems comfortable about it given how the couple comfortably posts their photographs on social media. His boyfriend goes by the name Nathan Schwandt. They have been together since 2014. On several occasions, Jeffree Star has had to defend his boyfriend who has been accused of being a gold digger
Net Worth
The net worth of Jeffree Star is estimated at about $75 million. That doesn't come as a surprise since he is the founder and owner of the Jeffree Star Cosmetics brand which is worth multiple millions. According to Forbes, he made $18 million in 2018. That made him the 5th highest paid Youtuber as of December of that year.