Biography
Who's Mikaela Testa?
Mikaela Testa is an Australian-born TikToker and social media influencer who was born on March 16, 2000. She is a very interesting personality that has had many controversies. Her birthplace is the Australian city of Queensland, but now she lives in Melbourne. When she was young, she went to a local private school in Australia along with her siblings. Then she decided to enroll in a community college (that is located in Melbourne) and graduated here with a bachelor's degree. Now she is fully concentrated on her social media career, so she is not working by profession.
Mikaela is of Australian nationality and white ethnicity. The faith she follows as her family members do is Christianity.
Who are Mikaela Testa's parents?
Not much is known about her parents. Her dad is a physics teacher who works in a high school, and her mom is a banker. Also, Mikaela has a sister named Brianna.
Instagram career
Mikaela is better known for her TikTok account, where she posts various videos, such as lip-syncing, dancing, and lifestyle. She also has an Instagram that she uses to share pictures of her everyday life with fans. Moreover, Mikaela has an OnlyFans page where she posts private photos and videos.
Is Mikaela Testa in a relationship?
Yes, as of August 2022, Mikaela is still dating Atis Paul. This guy works as a cryptocurrency investor, so he is quite well known on social media for helping people make investments. By the way, before her current relationship, Mikaela dated The Kid Laroi, the famous rapper who featured with Juice WRLD, Justin Bieber, and Miley Cyrus.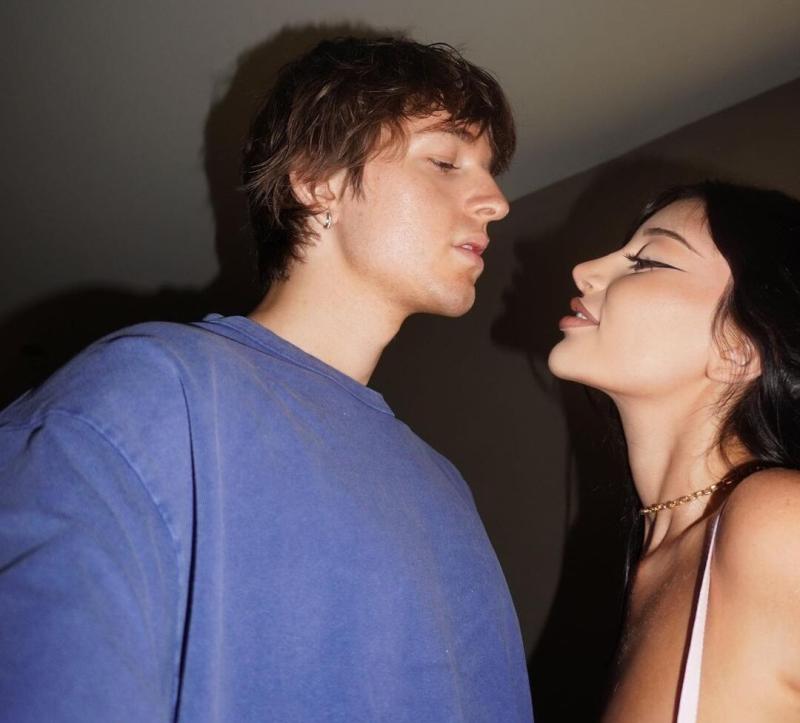 How much is Mikaela Testa's net worth?
She makes money from her social media. As various sources claim, her estimated net worth is about two million dollars as of 2022.