Biography
Who's Ethan Fineshriber?
Ethan Fineshriber who was born on August 21, 2004 is an American internet phenomenon, actor, activist and martial artist. He rose to prominence for being a cast member of the Ninja Kidz TV YouTube channel. The family friendly web group became a huge success and has amassed almost 19 million subscribers. Ethan is also a 14x times world champion.
Who are Ethan Fineshriber's parents?
The star was born and raised in the United States. We are not sure what his city of birth is, but he currently resides in Draper, Utah. His parents' names are Mara and Scott. Ethan also has an older sister who is currently residing in Japan. Her name is Grey.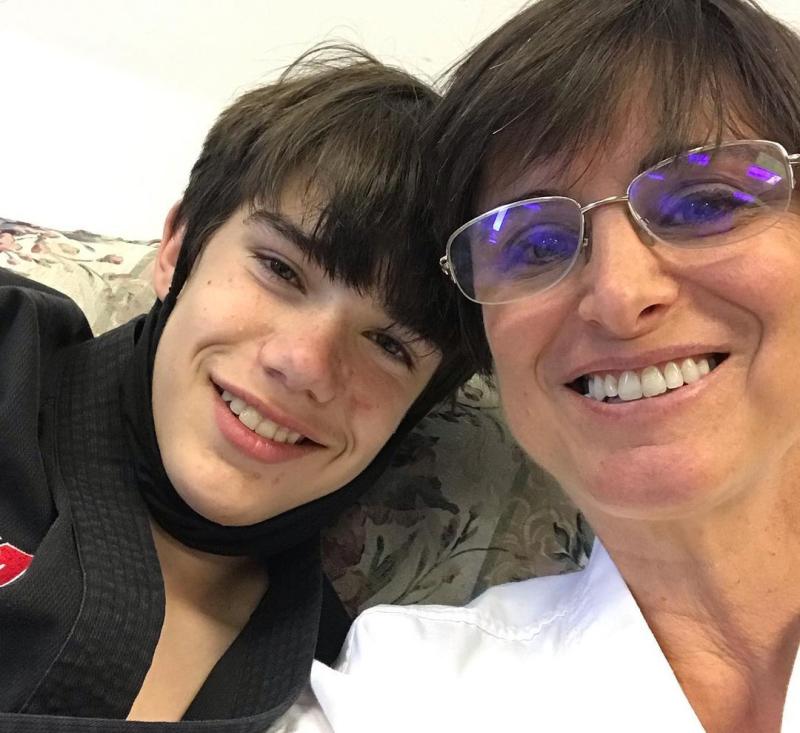 Martial artist career
After being diagnosed with Autistic Spectrum Disorder as a child, Ethan was recommended by doctors to start exercising. When he was seven, his mother enrolled him in martial arts. The decision turned out to be life-changing for Ethan. Despite his diagnosis, he managed to become very successful in the sport and earned a second-degree black belt in Taekwando. In 2017, he joined a new YouTube kid's web group, Ninja Kidz TV, which was run by the Myler siblings. Just like television actor Hector David Jr., Ethan portrayed the Green Ranger. As of August 2022, the channel has amassed over 9 billion views. The YouTuber also has his own channel with 1.57 million subscribers. He is available on Instagram, Twitter and Facebook. Ethan tries to spread awareness about autism and inspire kids to become martial artists.
Is Ethan Fineshriber in a relationship?
The martial artist is currently dating a woman named Chloe. She was featured in several of his YouTube videos. The couple started their relationship in 2021.
How much is Ethan Fineshriber's net worth?
The Ninja Kidz TV star's net worth is approximately estimated at around 2 million dollars in 2022.