Biography
Mandla Morris is a teenage dancer, actor, reality TV star, fashion designer and model from the United States. He is the fifth son of famous singer-songwriter, multi-instrumentalist and music producer Stevie Wonder. Mandla has made a name for himself after competing in the "Dancing with the Stars: Juniors" reality TV series. He was eliminated in the seventh round right before the semi-finals. Mandla has managed to gain 183 thousand followers on Instagram.
Mandla keeps a low profile on social media. He posts photos of friends and family and his latest fashion creations on Instagram. He can be found there under the handle @mandlamorris.
Family
Mandla Kadjay Carl Stevland Morris was born and raised in Calabasas, CA. His birth date is May 13, 2005. Mandla's mother, Kai Millard Morris is a renown fashion designer. His father, Stevie Wonder, is a Grammy-winning musician, who is often credited as a pioneering figure of modern R'n'B, funk, soul and jazz music. Mandla has a brother called Kailand Morris, a professional drummer and fashion model. He also has seven half-siblings from his father's many love affairs, including a rocky marriage to Detroit soul singer Syreeta Wright.
Instagram career
Mandla has demonstrated a passion for art, fashion and music since he was little. He followed in his mother's footsteps as a fashion designer and model. He mastered the piano at the tender age of nine, just like his famous father.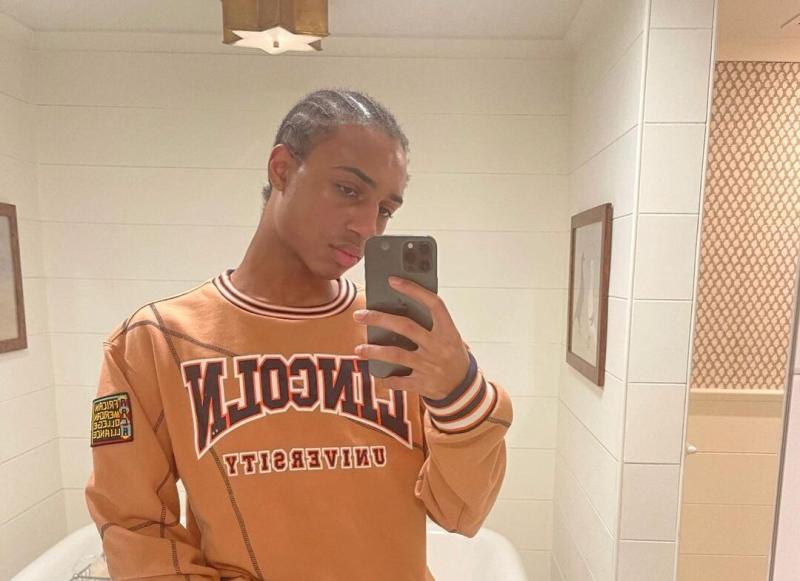 Through his connection with Stevie Wonder, Mandla was invited as a contestant on the "Dancing with the Stars: Juniors" Mandla's partner on the show was professional dancer Brightyn Brems. They were mentored by Emmy-nominated dancing legend Cheryl Burke. At the end, Mandla and Brightyn placed fifth.
In 2018, Mandla made a brief appearance in the hit musical drama film "A Star is Born" as the pastor's son.
He provided vocals to his father's track "Where Is Our Love Song" released in 2020.
Personal life
Mandla Morris is currently single. There is no information in the web about any of his relationships.