Biography
Why is Honey Boo Boo famous? You must have heard the name Honey Boo Boo (real name Alana Thompson) in the past few years. She got fame from her reality TV series Here Comes Honey Boo Boo, which was aired on TLC. The first episode of the series hit the screen on 8 August 2012 and ended on August 2014, after 2 successful years. There was a record of 2.2 million viewers for the pilot episode, which made her famous. The show was about child beauty pageant participant, Honey Boo Boo and her family. She was a part of another hit TV show of TLC, Toddlers, and Tiaras.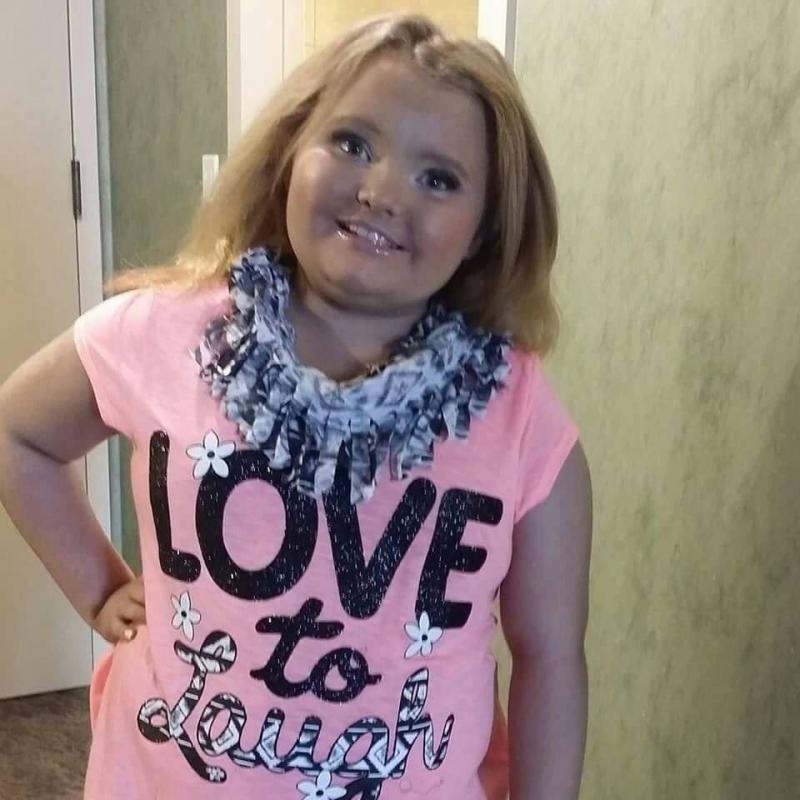 What is Honey Boo Boo's real name?
Although she got to the peak of success from her series name but her birth name is Alana Frances Thompson. She loves being called Honey Boo Boo and feels happy when fans call her by her stage name because that was made her famous after all and she is recognized by it globally.
About
The popular teenage star, Honey Boo Boo was born in McIntyre, Georgia, US. She is a Virgo and was born on the 28th of August 2005 to David Michael Thompson (father) and June Shannon. She belongs to a white descent family. Her sisters' names are Anna Shannon, Lauryn Shannon, and Jessica Shannon. Alana is the youngest amongst them.
She is the only biological daughter of her father David Michael Thompson, also known as Mike Thompson. Her parents are not together anymore as Mike married Jennifer in 2016 and her mother Mama June was reported to be in a relationship with a sex offender. She lives with her mother and stepsisters, with whom she shares a very good bond.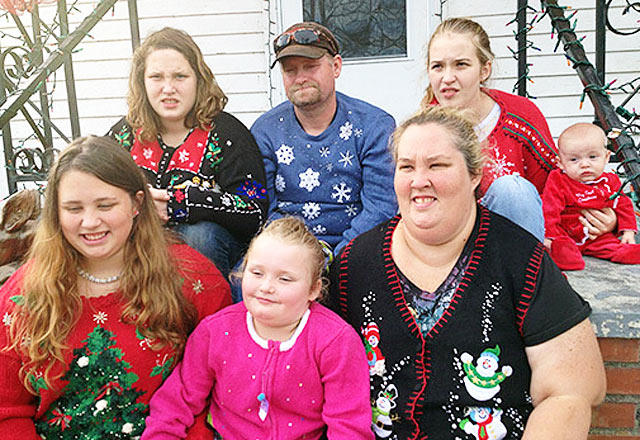 When she entered the teenage club last year, her 13th birthday was celebrated with a big party and was wished from millions of fans around the world. Honey Boo Boo's mother and sisters took social media platform to express their loves and wished her saying that they still don't believe that their little girl is now 13 years old.
The young American TV actress got fame for her reality shows Here Comes Honey Boo Boo, Toddlers and Tiaras, The Screen Junkies Show and Dancing with Stars: Juniors. She was appreciated for her natural emotions, and viewers were attracted to see how the pageant is actually for the kids of this age, how they spend their lives and how does the stardom affect their way of living.
As the theme of the show was a reality, so the show was full of emotions, shocks, laughter, crying and scandals as well. The life of a kid, while participating in a pageant beguiled the viewers of all age. Teenagers and girls under 10 started admiring her and Honey Boo Boo became one of their favorites in no time.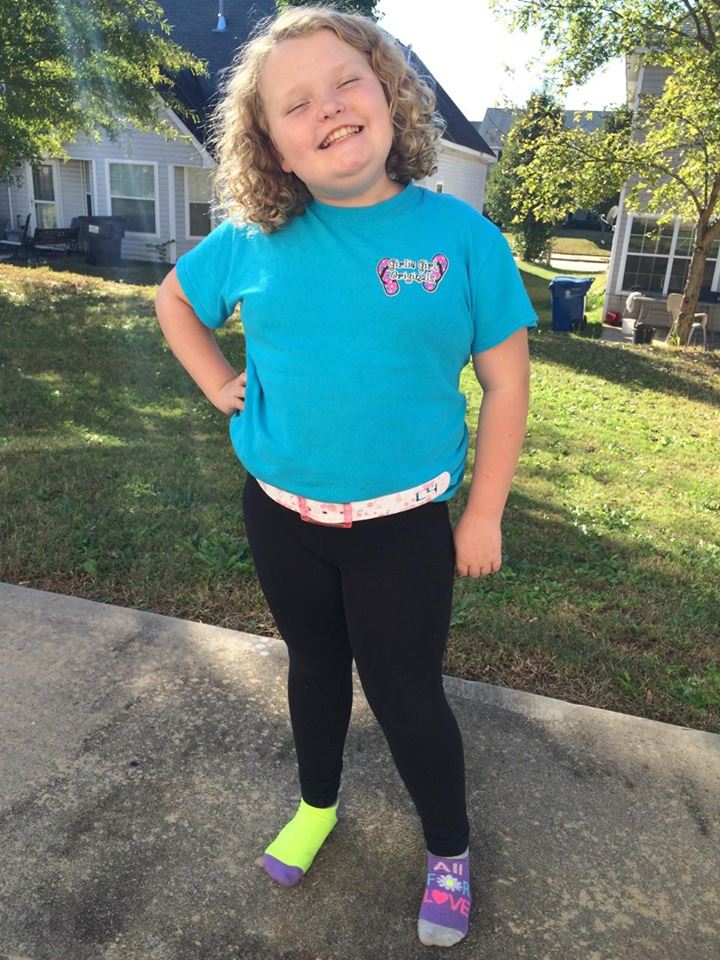 Career
She is famous for possessing a funky personality despite being a little girl, she got a lead role in the series because of which her reality show, Here Comes Honey Boo Boo aired 4 hit seasons with some special episodes. The cast of the show included her real family members who also got famous with the names: Mama June (June Shannon), Sugar Bear (Mike Thompson), Pumpkin (Lauryn Shannon), Chubbs (Jessica Shannon) and Chickadee (Anna Shannon but now Anna Cardwell). By the end of the 1st season, Alana's sister Anna gave birth to Kaitlyn Cardwell. Alana loves her niece a lot and said that Kaitlyn is like a real Barbie doll.
She won the esteemed Beauty queen Award at a very young age. Her most famous show Here Comes Honey Boo Boo was canceled by TLC because of the rumors against Mama June (June Shannon) for having an extramarital affair with a sex offender. Mama June and Lauren (Pumpkin) denied the rumors and said it as a false accusation against them. But the new episodes of season 5 were not aired and ended with the last episode, Here Comes Honey Boo Boo, The Lost Episodes.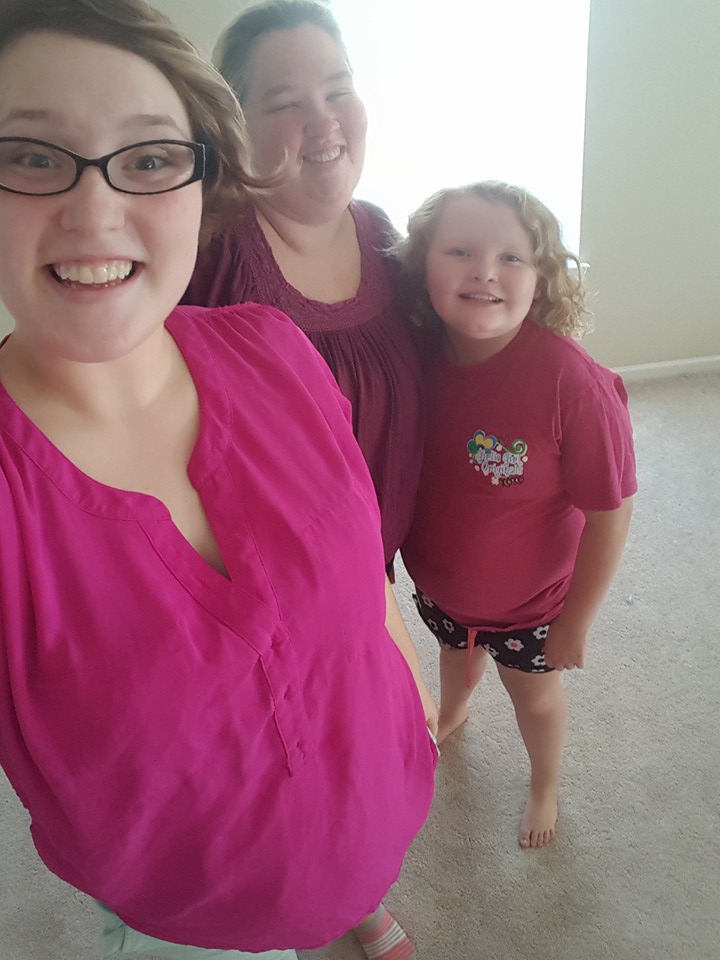 She had made her appearance in a few episodes of her mother's reality show Mama June: From Not too Hot. The show got fame as Mama June lost a ton of stubborn weight from her body. The first season of the show started in 2017 and the next one in 2018. There was an episode showing Mama June and Honey Boo Boo took part in a pageant, which got a maximum rating.
Personal Life
Alana Thompson is a young girl to get involved in any relationship and there are no rumors of her link-up reported till date. She mostly spends her free time with her sisters and enjoys hanging out with them. She is a bookworm and loves to read books. Her family calls her read-a-holic due to her interest in reading. Honey Boo Boo is a social media influencer and loves to write blogs as well. She also has an official Facebook account and her fan page is run by her family.
Currently, she is focusing on her studies and had been away from the limelight but this doesn't mean that she has completely left the TV world. She gave multiple appearances in her mother's reality show Mama June: From Not too Hot, which started after Mama June grabbed the attention of viewers by shedding tons of weight.
How much is Honey Boo Boo's net worth?
Honey Boo Boo entered the world of entertainment at a very young and has successfully secured her place by her natural acting skills. She did numerous TV shows through which she bagged thousands of dollars in her pocket. She has a net worth of $ 300,000, which is indeed a big achievement for a girl at this age. This just a beginning of her career, let's see what else she's going to do in her life.