Biography
Jack Kelly is an amateur athlete, model and social media influencer from Australia. He is mostly known as the ex-boyfriend of dancer and TV actress Maddie Ziegler, who appeared as main cast on the dance shows "Dance Moms" and "Dancing with the Stars". Jack has managed to amass huge following on his social media:
TikTok: 23.4 thousand followers;
Instagram: 1.6 million followers;
Twitter: 2.7 thousand followers.
Jack has dark shaggy hair, a cute smile and brown eyes. He gained a large female following after his relationship with Maddie went public.
Family
Jack Kelly grew up in Adelaide, Australia. His birth date is October 8, 2002. His father is Pat Kelly, a famous American baseball player, who played for the New York Yankees for seven seasons. Jack's mother is Rebecca Pontifex, a public relations manager. Jack also has a sister called Charlotte Kelly, who is two years his senior.
Instagram career
Jack always wanted to make a name for himself on social media. He liked to post his amateur modeling photo shoots and travel vlogs which were well-received by his small community of fans.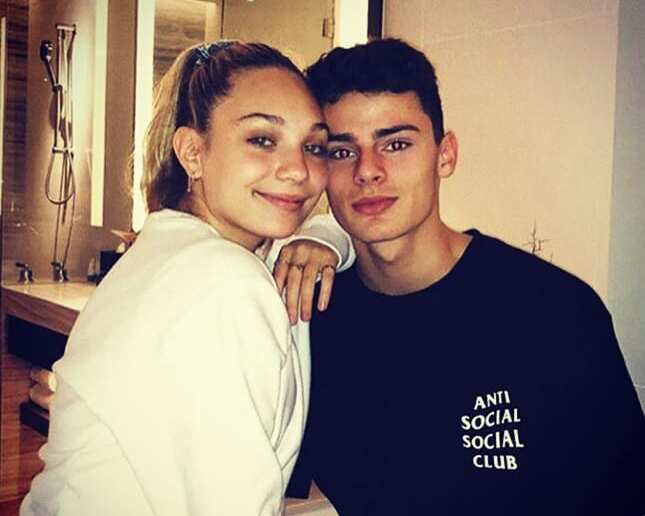 But he was a niche influencer at best until he started dating American dance TV show contestant Maddie Ziegler. Jack's Instagram profile blew up overnight after he tagged Maddie in one of their photos. He was interviewed a few times by the American media as Maddie's significant other and landed a few modeling gigs, promoting Australian and American brands.
He knew Maddie since they were eight, long before her rise to stardom. Their relationship blossomed into something bigger when they both entered their teenage years.
At that time Jack also became friends with fellow Australian Instagram influencer Cameron Field. The two often collaborated together.
After breaking up with Maddie in 2018, Jack focused on his studies and put his social media life on hold.
Personal life
Jack is currently single. He had two high-profile relationships, including Aussie up-and-coming fashion model Talia Papantoniou.