Biography
Who is Emma Bunton?
Emma Bunton is an English singer, songwriter, television presenter, radio presenter and actress. She is best known as a member of the Spice Girls, the best-selling female group of all times. Because of her association with the group, she is also known under the nickname Baby Spice. She has released four solo albums. She has had several roles in film and television, and she has worked as a presenter for several television shows and radio shows.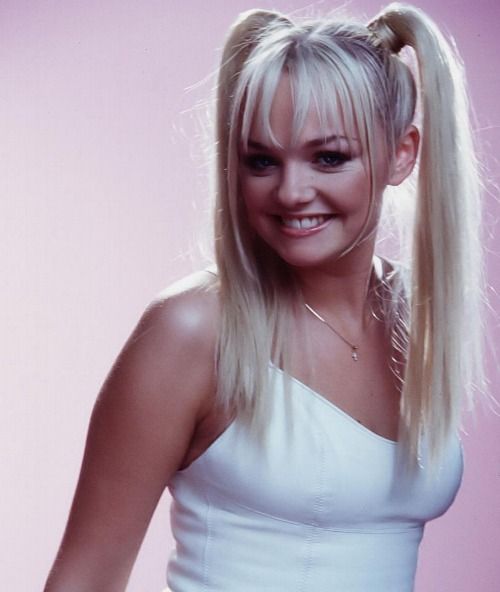 Quick Bio
Emma Lee Bunton was born on January 21, 1976, in the area of Finchley, North London. Her parents are Trevor Bunton and Pauline Bunton. She grew up in a working-class family, with her father working as a milkman and her mother working as a karate instructor. She has a younger brother named Paul James Bunton. When she was 11 years old, her parents split up and Emma went to live with her mother.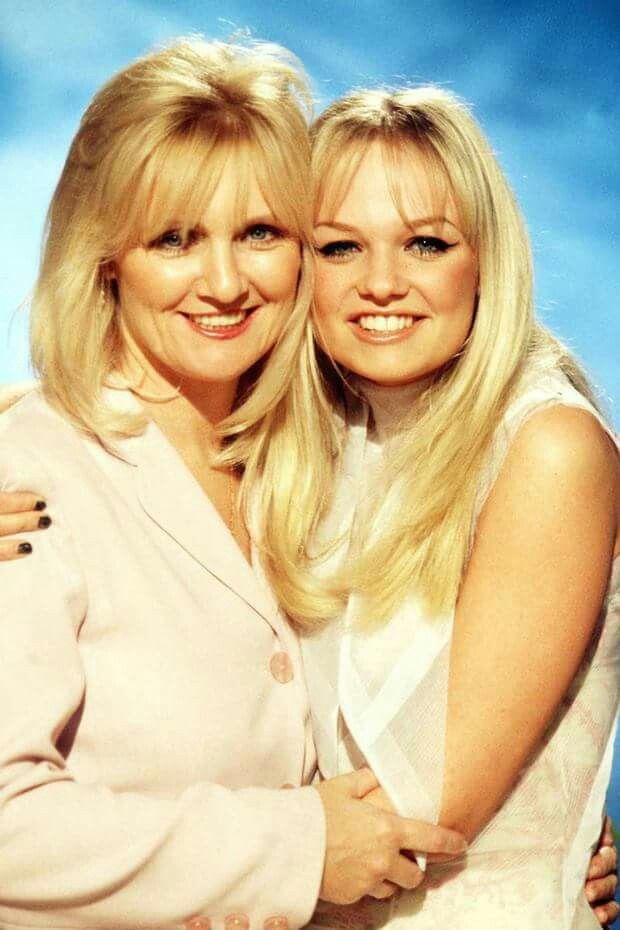 Emma was a student at the St Theresa Roman Catholic Primary School. She wanted to be involved in the performing arts, so she enrolled at the Sylvia Young Theatre School.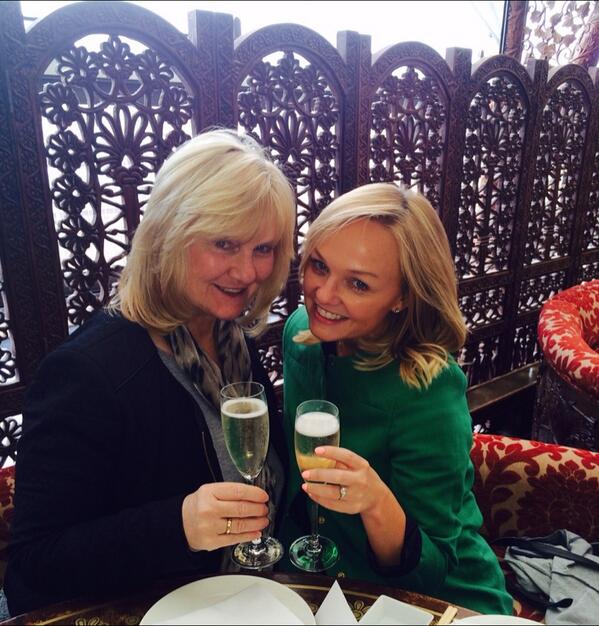 Spice Girls
In 1994, Heart Management published an ad looking for singers to form a girl group. More than 400 women responded to the ad and went to the audition. The initial members of the group were Melanie Brown, Melanie Chisholm, Victoria Beckham, Geri Halliwell and Michelle Stephenson. Stephenson was soon fired and Emma Bunton stepped into her place. The group was soon named the Spice Girls. In March 1995, they left Heart Management and signed with Simon Fuller of 19 Entertainment. A few months later, they signed a record deal with the British label Virgin Records and a publishing deal with the American label Windswept Pacific.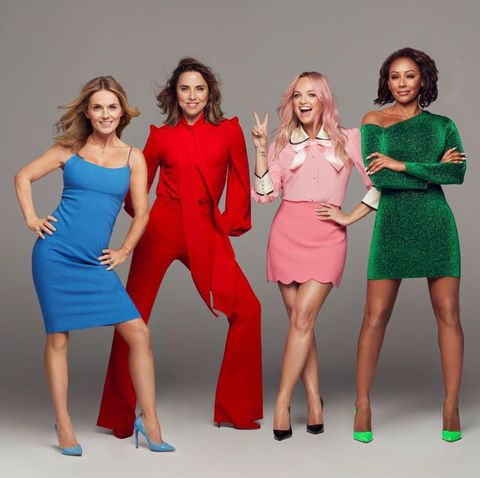 In July 1996, the Spice Girls released their first single, titled "Wannabe". The song was a massive success, reaching number one on the charts in 37 countries. It also became the best-selling single by a female group of all time. The media soon gave nicknames to the girls, calling Bunton Baby Spice. The other girls were nicknamed Scary Spice, Posh Spice, Ginger Spice, and Sporty Spice. In September 1996, they released their first album, titled Spice. It reached number one in 17 countries and became the best-selling album by a female group of all time.
In November 1997, they released their second album, titled Spiceworld. It reached number one in 13 countries and featured singles such as "Spice Up Your Life" and "Viva Forever". In 1998, Halliwell announced that she was leaving the group. In November 2000, Bunton and the other three members of the group released their third album, titled Forever. After that, the Spice Girls disbanded so that they could focus on their solo careers.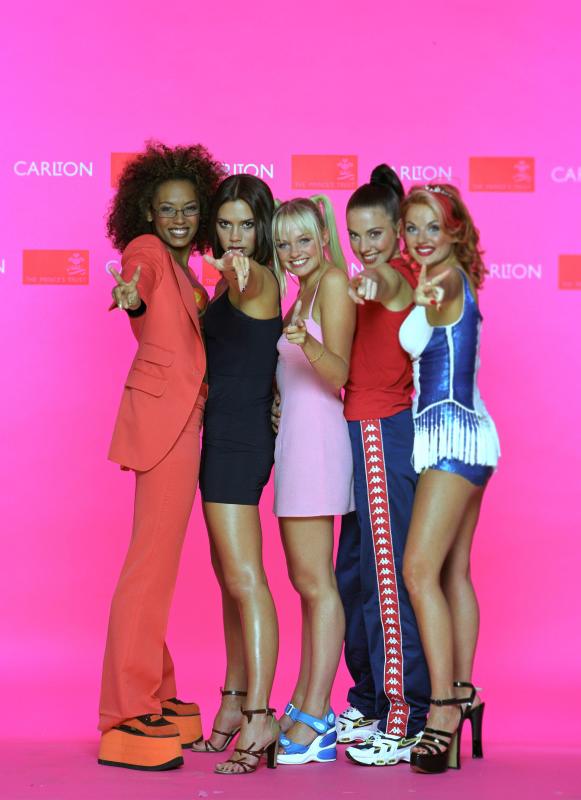 In November 2007, Bunton reunited with the Spice Girls for the release of a compilation of their greatest hits. A month later, they embarked on their third tour, called The Return of the Spice Girls. They also published an official documentary film of the tour, titled Spice Girls: Giving You Everything. In June 2012, they directed the Spice Girls musical Viva Forever. In August 2012, they performed at the closing ceremony of the Olympic Games in London. In May and June 2019, they embarked on a stadium tour in Ireland and the United Kingdom.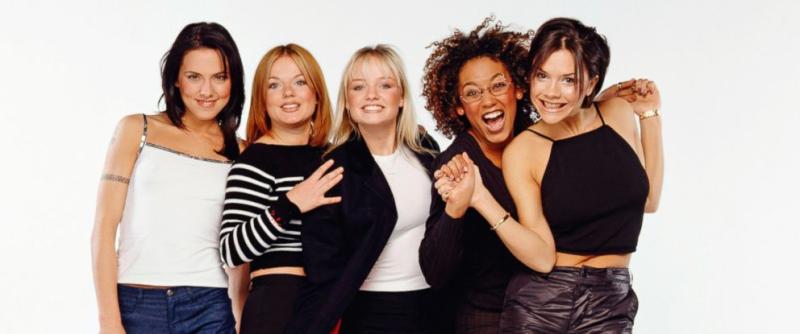 Music Career
In April 2001, Emma Bunton released her first solo album, titled A Girl Like Me. It managed to reach the fourth spot on the UK Albums Chart. The lead single of the album, "What Took You So Long", topped the UK Singles Chart. However, both the album and the single quickly fell off the charts and the overall sales were poor. Because of this, Bunton was released by Virgin Records. She then signed with 19 Recordings and released her album Free Me in February 2004.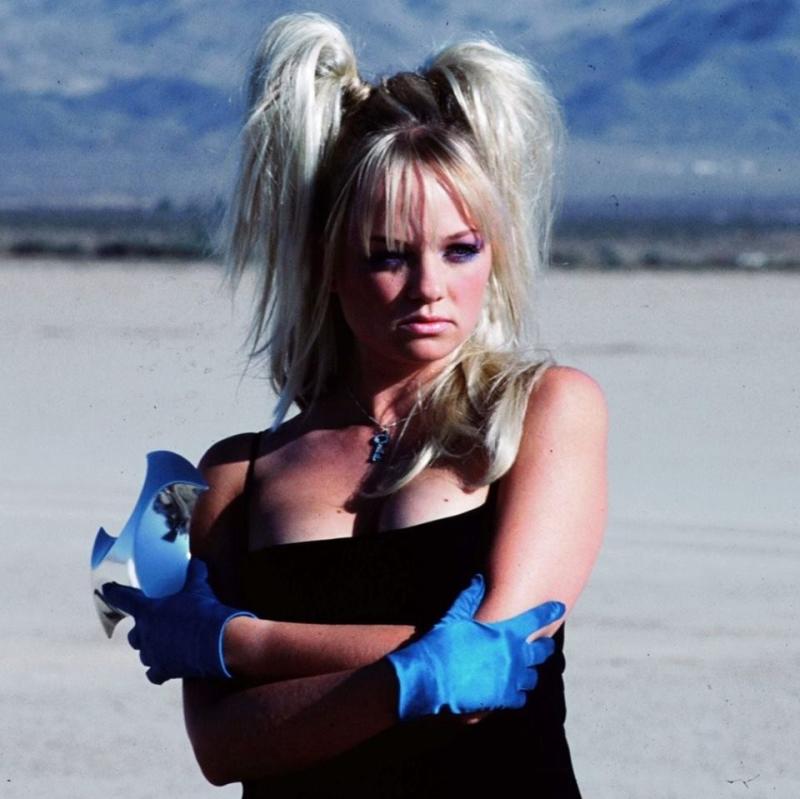 Its singles "Free Me" and "Maybe" reached the top ten of the UK Singles Chart and US Billboard Dance Chart. In November 2006, she released Life in Mono, her third album. Both the album and its singles reached low on the UK charts. In 2018, she signed with BGM Rights Management. In April 2019, she released My Happy Place, her fourth album. It reached number 11 on the charts and featured the singles "Baby Please Don't Stop" and "Too Many Teardrops".
Acting career
During high school, Bunton had small roles in the BBC drama To Play the King, the BBC soap opera EastEnders and the ITV drama The Bill. She also took part in a public information film on fire safety. In 2001, she starred in the comedies Yes You Can and Zoolander. She appeared in the British sitcom Absolutely Fabulous and the Australian soap opera Neighbours. In 2005, she starred in the Bollywood films Pyaar Mein Twist and Chocolate. In 2015, she had a cameo in the Spanish comedy film Como Sobrevivir a una Despedida. In 2016, she appeared in the comedy series Josh, Drunk History and Murder in Successville.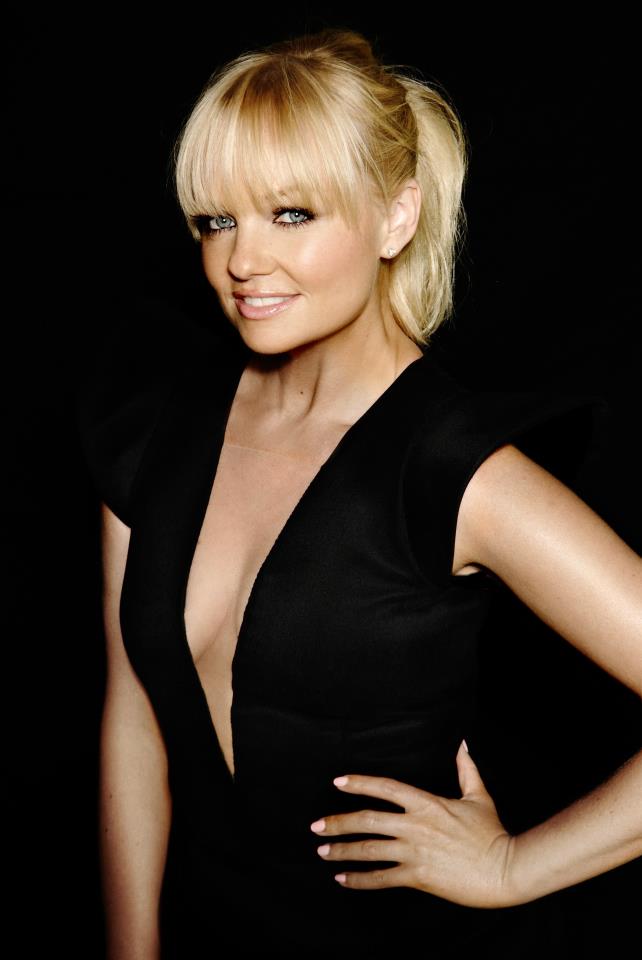 Television and radio career
In 1999, Bunton presented Emma, a music show on VH1. The following year, she presented Celebrity, a breakfast show on ITV. In 2005, she presented the BBC documentary Emma Goes to Bollywood and the VH1 mini-series I Love the 90's. In 2006, she was a contestant on Strictly Come Dancing and finished in the third place. She was a guest presenter on the talk shows Richard & Judy and Loose Women. In 2009, she was a judge on Let's Dance for Comic Relief and Eurovision: Your Country Needs You.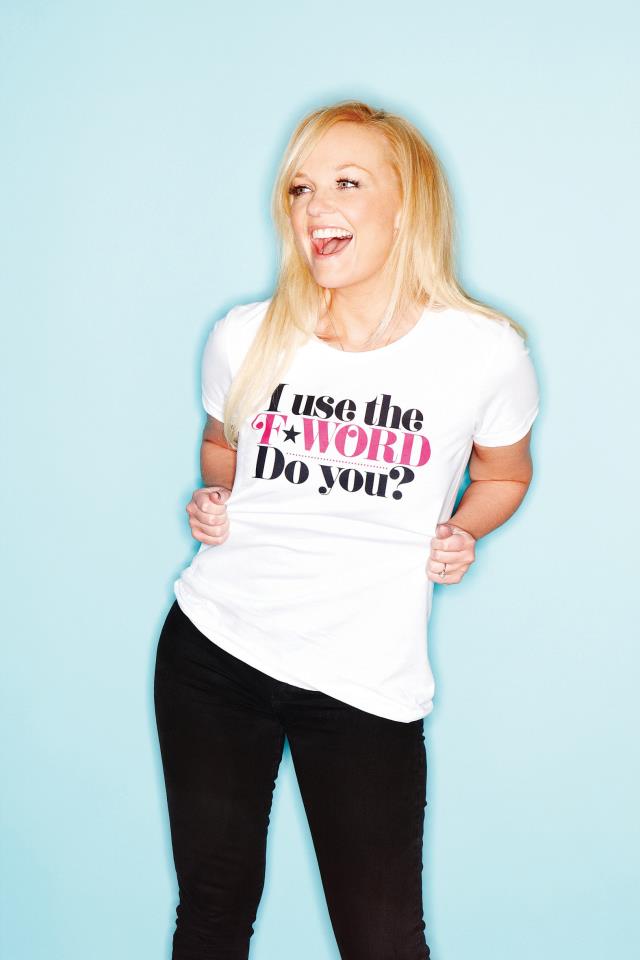 In 2010, she presented Lorraine and GMTV with Lorraine. She later presented I Heart Glee, This Morning Summer and Too Much TV. She was a judge on the American series Boy Band and RuPaul's Drag Race All-Stars. In 2018, she hosted the fourth season of The Great American Baking Show. From 2009 to 2017, she presented the radio shows Saturday Drivetime and Heart Breakfast on the Heart radio network. In 2018, she became the presenter of the radio show Sunday Evenings.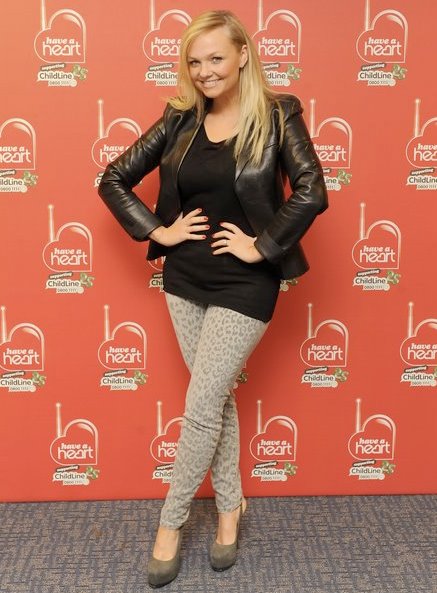 Who is Emma Bunton married to?
In March 2019, Bunton announced that she was planning her wedding with singer Jade Jones. Before that, she stated on several occasions that she was not interested in getting married. The couple has been dating on-and-off since 1998. They split up in 1999 and 2002. During this time, Bunton dated footballer Rio Ferdinand and singer Justin Timberlake. In the past, she was also linked to singer Lee Brennan and actor Leonardo DiCaprio.
In 2004, she finally got back together with Jones. On August 10, 2007, they had their first kid, a son named Beau Lee Jones. On May 6, 2011, they had their second son, named Tate Lee Jones.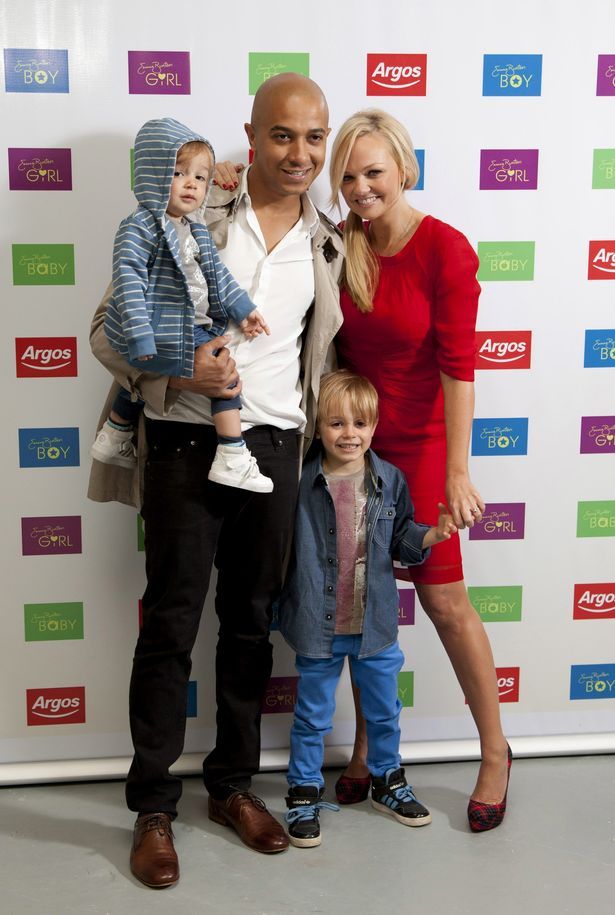 Net worth
Emma Bunton's net worth is estimated to be around $40 million.