Biography
Davido is a Nigerian performer, artist, songwriter, and a producer. The American-born artist started to become popular with his single number "Dami Duro", which was released in 2011. The song was very popular throughout the entire country. Still you can hear it being played at pubs and restaurants in Nigeria. He has released so many fabulous songs over the years of his signing career. His outstanding performances at different concerts made him a world-famous international artist.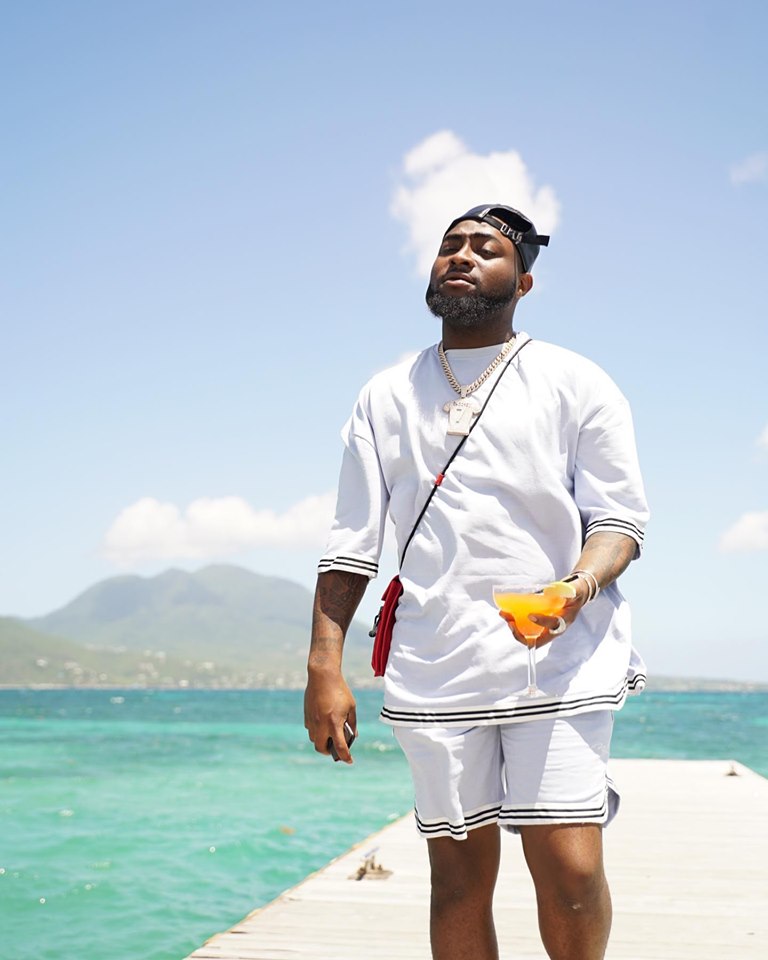 He co-owns the HKN Music together with his big brother, Adewale Adeleke. He has created striking music numbers for music artists such as Tiwa Savage, Sauce Kid, Naeto C, and Skales. Davido signed a contract deal with MTN Nigeria back in April 2012. He was also a partner with Guinness Nigeria to celebrate the 'Guinness World of More' show on October 23, 2013.
Davido has earned many prestigious awards including the Nigeria Music Video Award, O Music Video Award, Kora Award, 2 Dynamix All Youth Awards, and 4 Nigeria Entertainment Awards. This shows his great acceptance in the country, where he has thousands of fans. He was signing for almost 3 years, but finally thought to take it seriously in the year 2011. Previously, he was a part of a music group titled 'KB International' in the United States.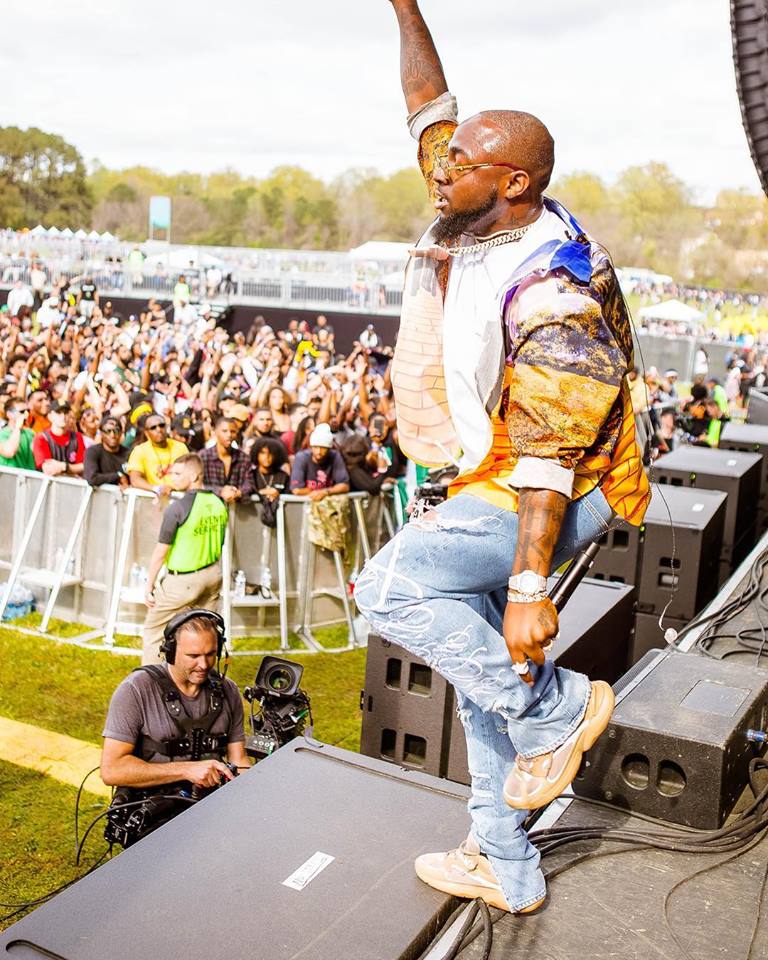 About
Davido, official name David Adeleke, was born on Nov 21, 1992. Atlanta, Georgia is his birthplace where he opened eyes for the first time. His father, Adedeji, is a famous business tycoon and president of the Adeleke University. His mother's name was Vero Adeleke. She was a university lecturer and a very wise woman. Davido went to the BIS (British International School) in Lagos.
He studied the business administration at the University of Oakwood before relocating to Nigeria. He started to take interest in music when he was studying at the Oakwood University. He used to bring the musical instruments along and started to make beats. Unfortunately, the administration of the Oakwood University dropped him because of bad grades. He moved to London after being dropped from his educational institution. Here he started to pay a great attention to vocals.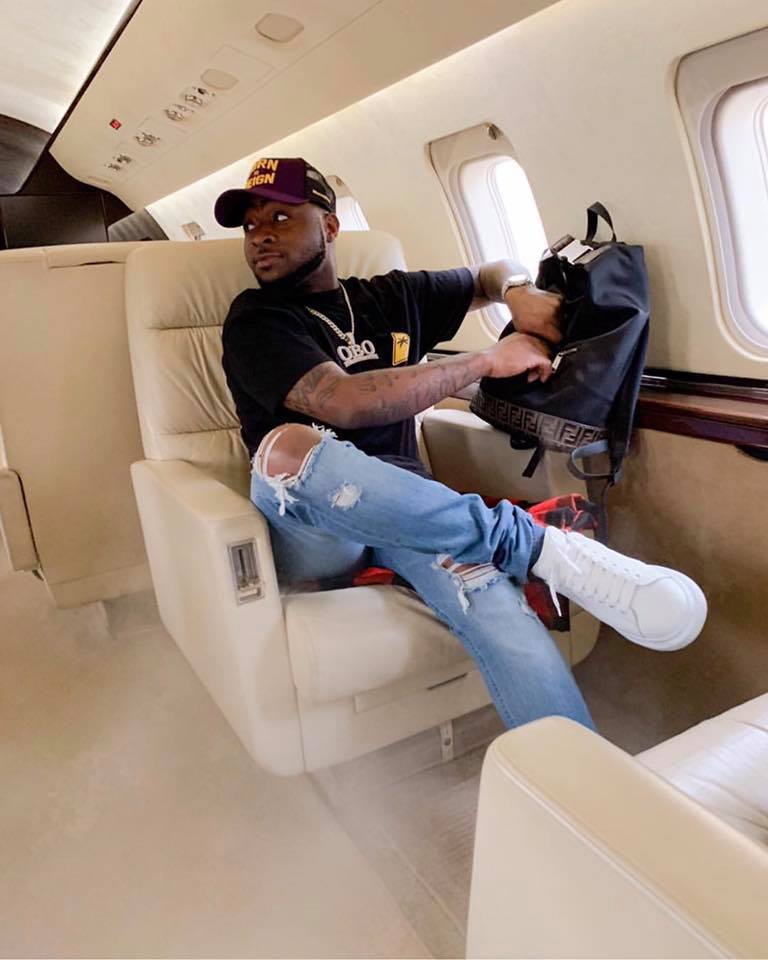 Davido went back to his homeland, Nigeria, in 2011. He set aside his music career when he agreed to enroll at the Babcock University in honor to his father. Davido was successful in earning a music degree from the University of Babcock in July 2015. His father donated a good amount to the University for starting a dedicated music department. Davido has three awesome siblings. His brother's name is Adewale Adeleke. His sisters are: Coco Adeleke and Sharon Adeleke.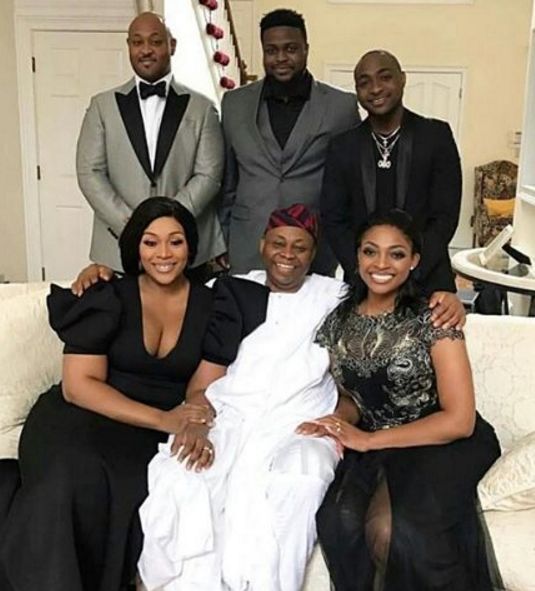 Music Career
Davido released his first-ever music album titled 'Omo Baba Olowo' in the year 2012. This included some of the most inspirational music numbers including, "Back When" showing Naeto C, and "Overseas", "All of You", "Dami Duro" featuring Sina Rambo, "Ekuro", "Feel Alright", and "Gbon" featuring Ice Prince.
The Nigerian musician released famous singles from 2013 to 2015. These include; singles "One of a Kind", "Gobi", "Skelewu", "Aye", "Naughty", "Tchelete (Goodlife)", "Owo Ni Koko", "The Money", and "The Sound". He shared the news of signing a record contract with Sony Music in January 2016. This was shared through Davido's personal twitter account. The announcement was taken dubiously, and that's why he had to call for a press conference to make the deal clear to everyone.
Soon after signing his contract with Sony, he began his own brand label 'DMW' or Davido Music WorldWide. Mayokun and Dremo are signed to this label at the moment. In July 2016, he signed another record contract with RCA Records from Sony. His musical career is full of popular music numbers. People from all around the world like his compositions. Still, the star has so many things to achieve in his future career.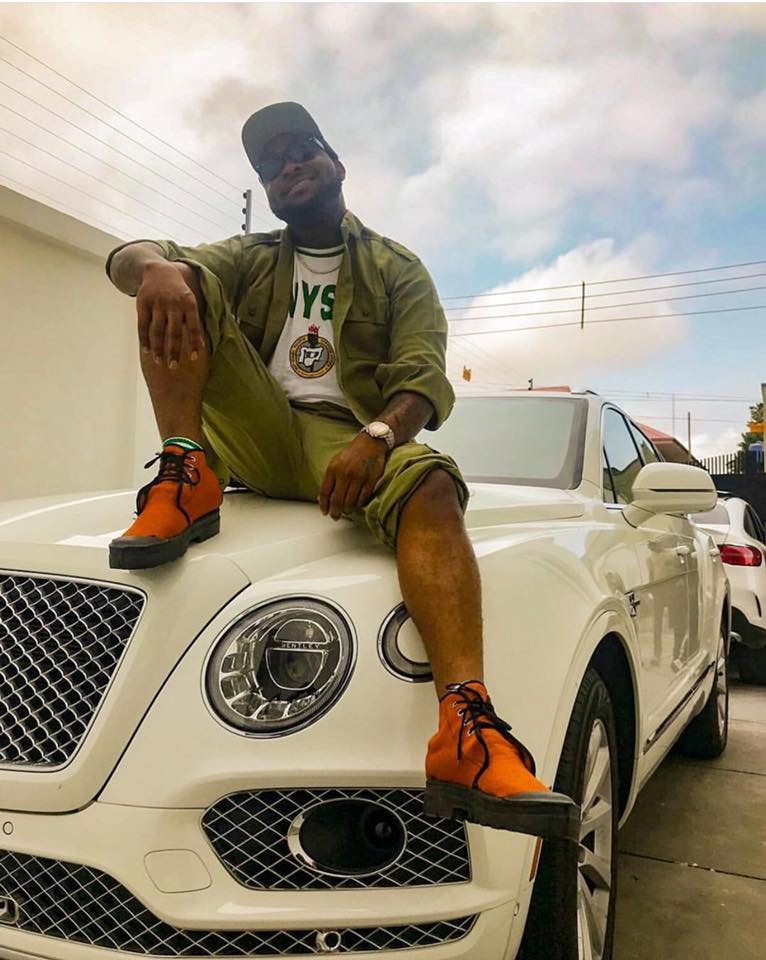 The singer has appeared in many successful concerts across the globe. His latest event was held at Portimao, Portugal on Thursday, August 1, 2019. He also appeared in a concert at MetLife Stadium, New Jersey United States. His performance at the Bomb Factory, Texas was truly remarkable. There are many other concerts that he has already earned prestige from. Many more events are upcoming to make the star's future brighter than today. The list of awards he received is not short. He has earned dozens of music awards from 2012 to date.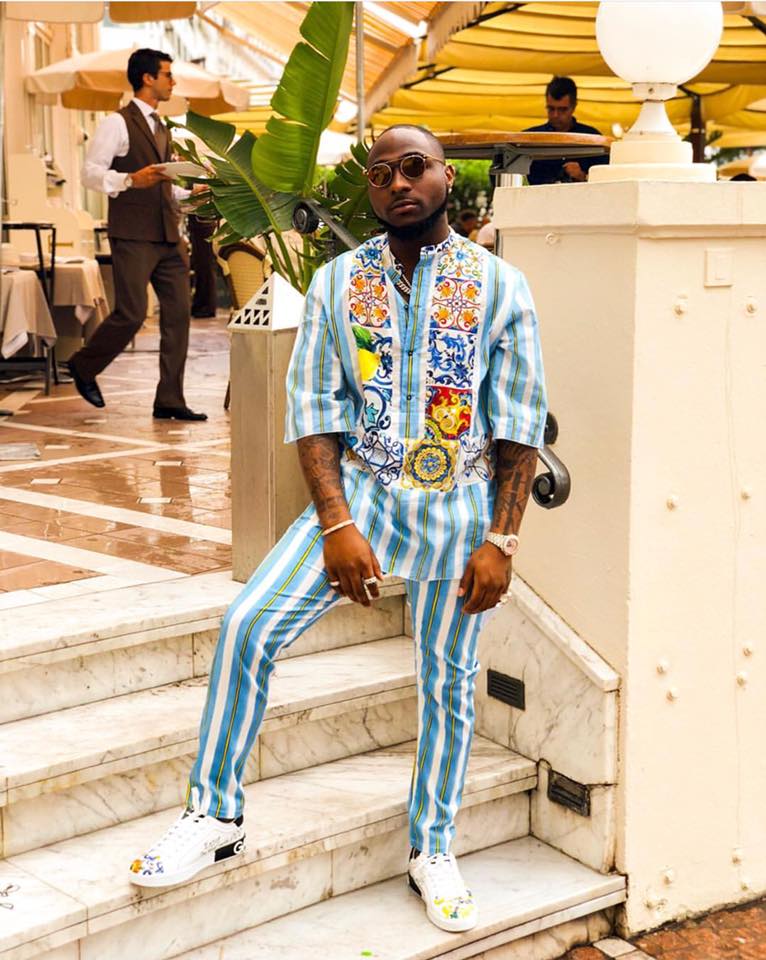 Controversial Incidents
Lives of celebrities are never straight and clean. Controversies always come their way and that's what happened to Davido as well. In November 2013, he along with his bodyguard was engaged in a nightclub brawl. The star went to a night club to have some fun, but things messed up there due to some quarrel with the DJ. According to the sources, the DJ wanted access Davido to return his lost ATM card. He has to face resistance from the bodyguard, which eventually resulted into a fight. Davido was also engaged in an alleged assault case.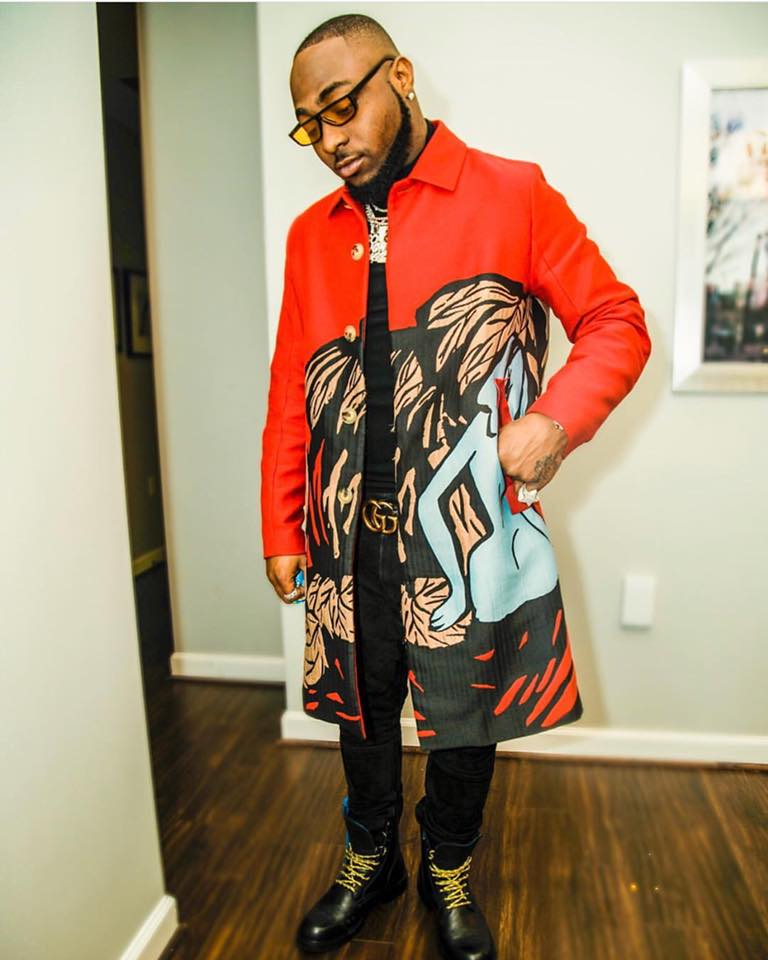 Personal Life
Chioma Avril, his university course mate, seems to be in a relationship with Davido nowadays. Both of them have been seen spending time together at different places. In fact, Avril can be seen during music tours of the star. He has just started calling Chioma his wife. He recently wrote on his instagram story "I miss my wife" and put a sad smiley alongside the text.
He has two beautiful daughters from two different mothers. His earlier relationships with former wives have come to an end. The name of his first daughter from Sophie Momodu is 'Aurora Imade Adeleke', and she was born on May 14, 2015. His second daughter 'Hailey Veronica Adeleke' from Amanda was born in the United States on May 9 2017.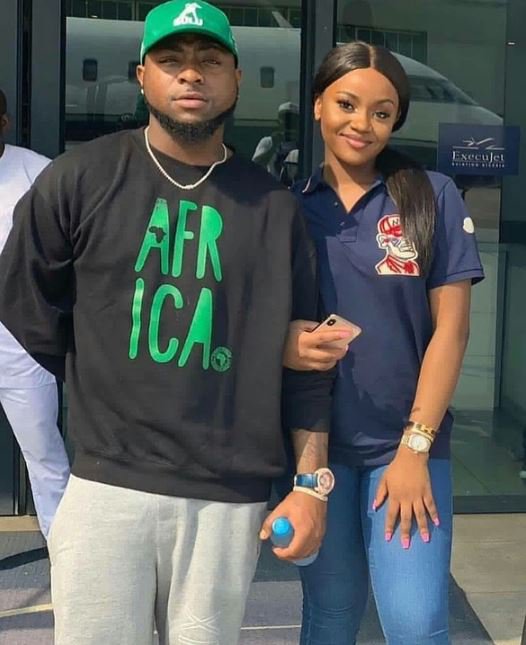 Net Worth
Total net worth of the star is estimated to be around $14 million. He earns his money through his music creation and songs. He signed contracts with renowned music companies and earned handsome salary. His father is also a very rich person with a strong business background. He is considered to be the Nigerian business tycoon.
According to Forbes, the total net worth of Davido's father was $360 million in 2015. However, this has jumped to more than $700 million in the year 2017. Despite the fact that his father is a rich man, the young music artist prefers depending upon his own financial resources.