Biography
You are probably seeing the Netflix comedy series, Unbreakable Kimmy Schmidt and you are wondering who the actress playing the starring role is? You have also seen her in a couple of other TV series and movies like, the BRIDESMAIDS (2011), Brenda Forever (2013) and many others. Now you are very curious to know who the talented and beautiful actress is? You are in luck, because this is The Biography of Ellie Kemper.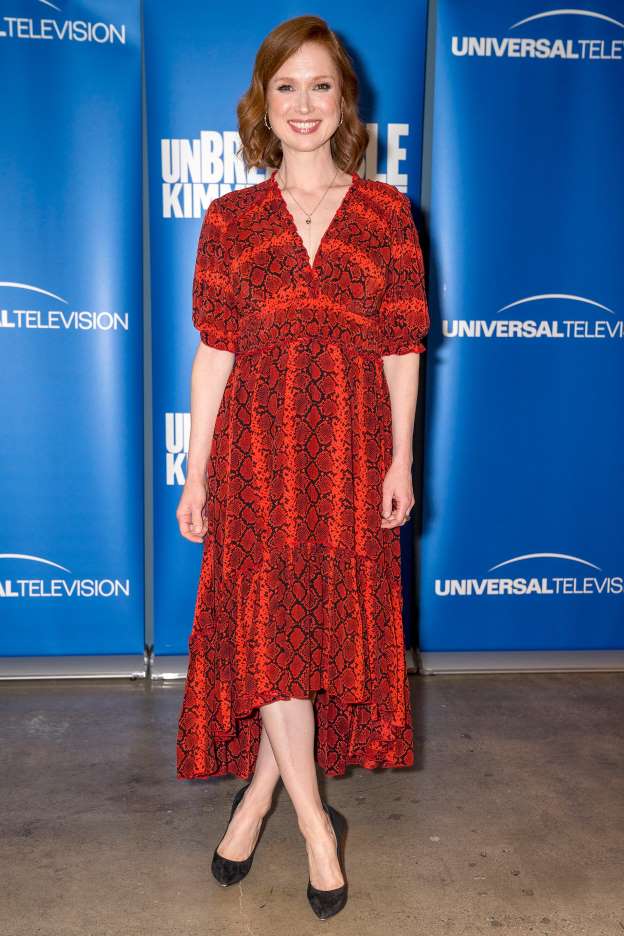 Ellie Kemper also known as Elizabeth Claire Kemper, is an American actress and comedian born on the 2nd of May, 1980. She was born in Kansas City, Missouri (a state in the Midwestern United States.) She played the role of Becca in the BridesMaids movie and also the role of Ms. Griggs in the movie 21 Jump Street (2012). In the summer of 2015, Ellie joined NBC News as a temporary co-host on NBC'S morning news program.
However, her role as Erin Hannon in the NBC comedy series The Office, brought her to the limelight in 2009. Where she acted as a receptionist who was naive and bubbly. Ellie gained more internet fame in August 2007 for her part in "Blowjob Girl'', a humor video on the sketch comedy site Derrick Comedy. She currently has a total of 832,000 followers on Instagram. Her handle is @elliekemper. Ellie Kemper is a Christian by faith.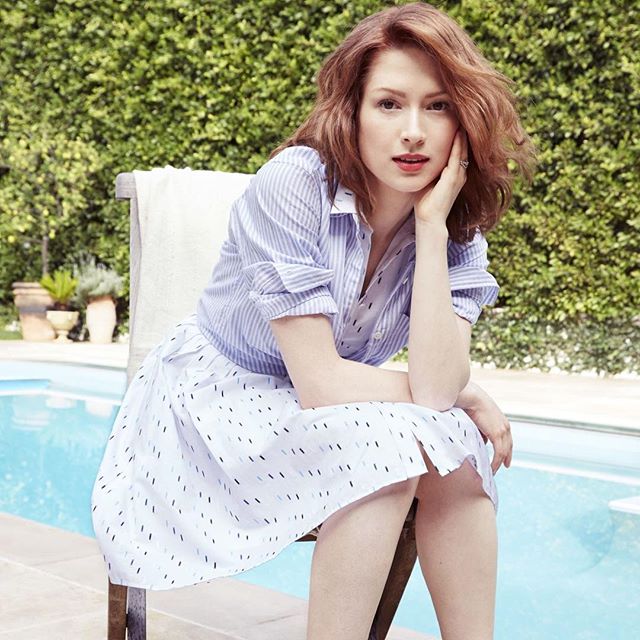 Family (parents and siblings)
Ellie Kemper is the second of four children. Her family moved to St. Louis when she was five. Her father, David Woods Kemper, is the son of one of the richest and influential families in Missouri. Her father was the chairman and chief executive officer of Commerce Bancshares, a bank holding company based in Kansas City, Missouri. Her mother is known as Dorothy Ann. Ellie is the older sister of television writer Carrie Kemper. She has two brothers, Billy Kemper and John Kemper.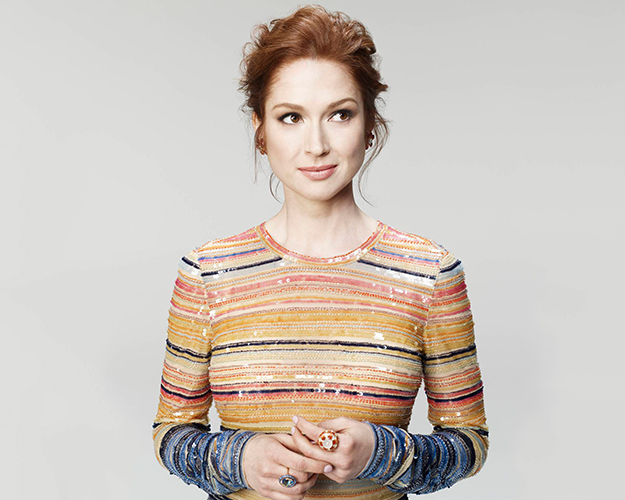 Education
Ellie attended Conway Elementary School located in a suburb of Ladue. She attended high school at John Burroughs School where she picked up interest in acting and improvisational comedy. Ellie went on to get a Bachelor of Arts degree in English from Princeton University in 2002. She also attended Worcester College, Oxford, for her graduate degree in English.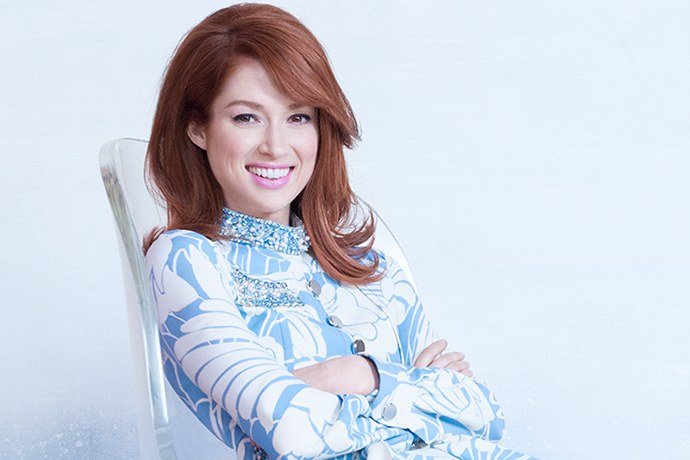 Career
In the year 1999, Ellie Kemper kick-started her career.
She made her debut at the Veiled Prophet Ball, where she was named the Veiled Prophet Queen of Love and Beauty.
At Kmart, she earned her Screen Actors Guild card doing commercial advertising of one-week sale of tents.
She appeared in a radio spot for Dunkin' Donuts.
She made her acting debut in the year 2006, playing Cindy in Sexual Intercourse: American Style.
As you already know she got her major breakthrough in the TV series The Office. In the TV series she played the character of Erin Hannon from 2009 to 2013.
In the year 2011, she played the character Becca in Bridesmaids.
Her acting career took another great turn as she stars in the Netflix original comedy series Unbreakable Kimmy Schmidt.
She recorded for the audiobook A Day in the Life of Marlon Bundo in 2018.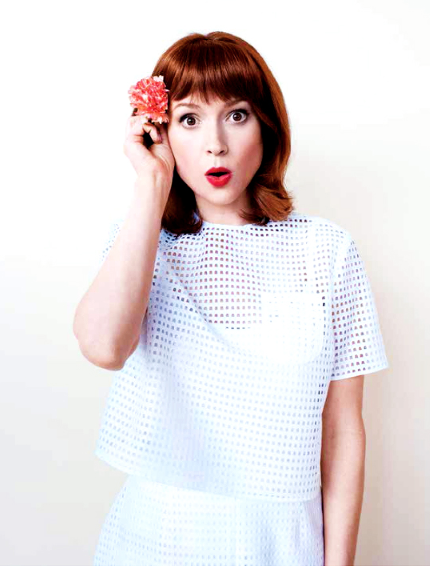 Awards and Nominations
Since the start of her career, Ellie Kemper has been nominated for many awards and she has won most of them. They are arranged below according to the year.
2010
In 2010, she won the Golden Nymph Awards for the most Outstanding Actress in Comedy Series.
2011
In 2011, she was nominated at the Screen Actors Guild for Outstanding Performance by an Ensemble in a Comedy Series.
She won the Alliance of Women Film Journalists for Best Ensemble Cast.
Nominated for Critics' Choice Movie Awards for Best Acting Ensemble.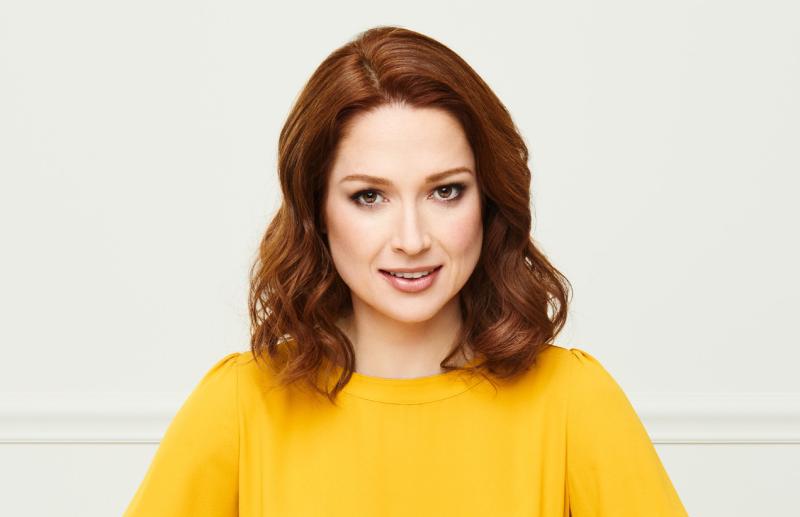 2012
In 2012 she won the MTV Movie Awards for Best Jaw Dropping Moment. She was also nominated for Best Cast.
Ellie won New York Film Critics Online for Best Ensemble.
She was nominated in the Screen Actors Guild for most Outstanding Performance by a Cast in a Motion Picture.
She went on to win the best Ensemble award at the Washington D.C. Area Film Critics Association. All in 2012.
2013
In 2013 she got nominated at the Screen Actors Guild for Outstanding Performance by an Ensemble in a Comedy Series.
2015
At the Webby Awards, Ellie won the Best Actress award for her role in Unbreakable Kimmy Schmidt.
Screen Actors Guild nominated her for the most Outstanding Performance by a Female Actor in a Comedy Series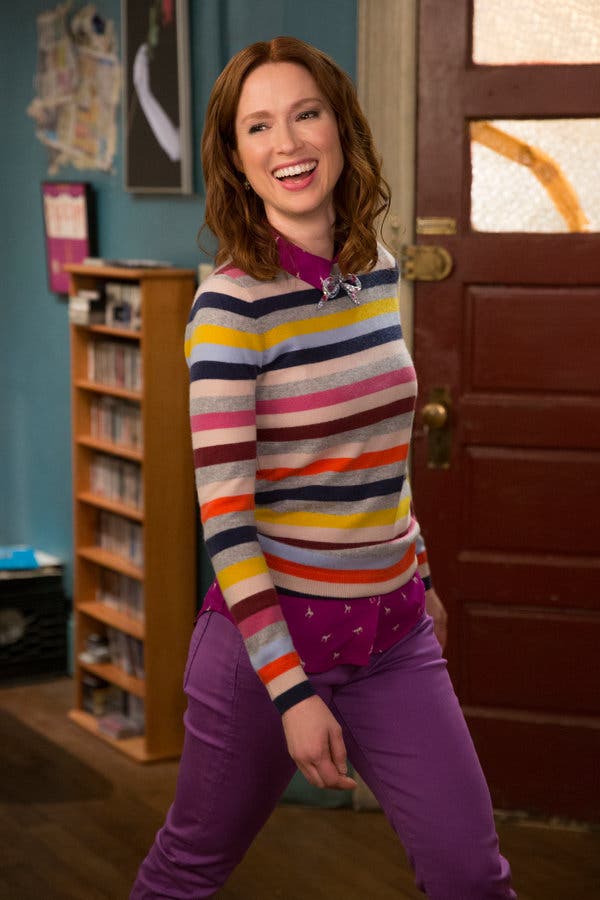 2016
She was nominated for Primetime Emmy Awards for Outstanding Lead Actress in a Comedy Series .
She was nominated at the Screen Actors Guild for Outstanding Performance by a Female Actor in a Comedy Series.
2017
Ellie Kemper was nominated at the Primetime Emmy Awards for the most Outstanding Lead Actress in a Comedy Series
Net worth
Ellie Kemper who has featured in many top rated movies and series has a net worth of $4 million dollars. Compared with her colleagues, there are rumors that are bank account isn't as loaded as it is meant to be.
Relationships and personal life
Ellie Kemper is married to Michael Koman. They got married on the 7th of July, 2012. They have been dating for a long time before they got married in 2012. Four years after their marriage they were blessed with a son. His name is James.
Michael Koman her husband, is a writer whose credits include; Saturday Night Live and Late Night with Conan O'Brien. Ellie kemper and her husband are currently expecting a second child together.
Interesting facts about Ellie Kemper
You think you know Ellie Kemper so well, here are some interesting facts about Ellie Kemper most of you don't know about.
She Is a Writer
Apart from being an award winning actress, Ellie Kemper is also a writer. She wrote for the Onion. Ellie is known to be a frequent contributor for the popular satire website. In 2018, she published her first book, titled My Squirrel Days.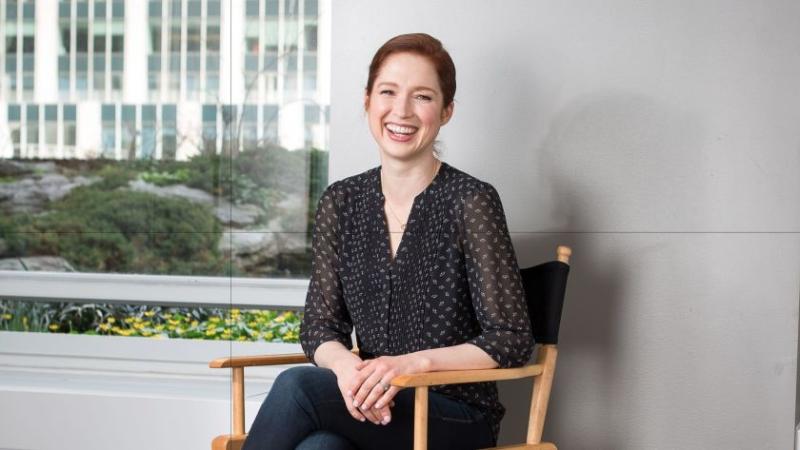 Tina Fey Is Her neighbor
I bet you didn't know that. Tina Fey is the writer/co-creator of Unbreakable Kimmy Schmidt and she is Ellie's neighbor. It was said that she and her husband bought an apartment together on New York's Upper West side, which is a block away from Fey's house.
She is a TV Host
Ellie Kemper has acted as a guest host on The Ellen Show. She also served as a temporary co-host on The Today Show.
Her sister Was a Writer on The Office
Ellie was in the series, The Office, and what most people don't know is that Ellie's younger sister, Carrie Kemper, worked as a writer on The Office.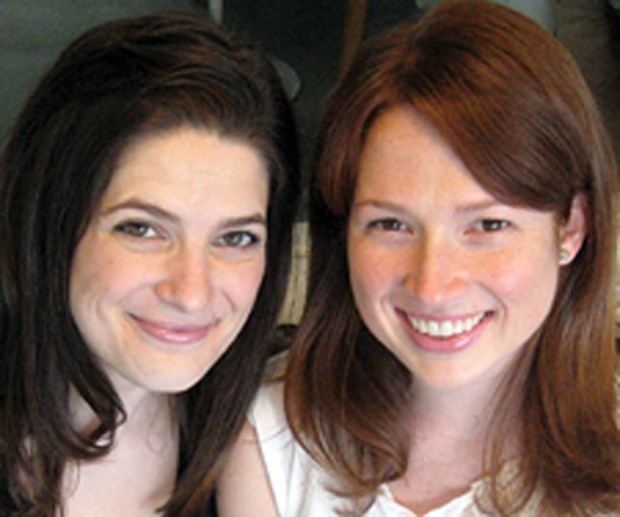 Ellie Used to Smoke
In an interview, Ellie informed that when she first moved to New York, she started smoking because she thought it would make her look cool. However, she further stated that she doesn't smoke anymore.