Biography
Dwight Howard was born on 8th December, 1985. His full name is Dwight David Howard. He played for the 'Memphis Grizzlies' of NBA.
About
Howard's birth place was in Atlanta. His father's name is Dwight Sr. and his mother is Sheryl Howard. Dwight Sr. is an Athletic Director in 'Southwest Atlanta Christian Academy' (SACA). This is an academy for arranging one of the best basketball programs of high school. His mother's name is Sheryl Howard, who was also a basketball player in 'Morris Brown College'. When Howard was nine years old, he started to take basketball seriously. He had a quite large frame when he was in high school. But he performed very well and got the guard position.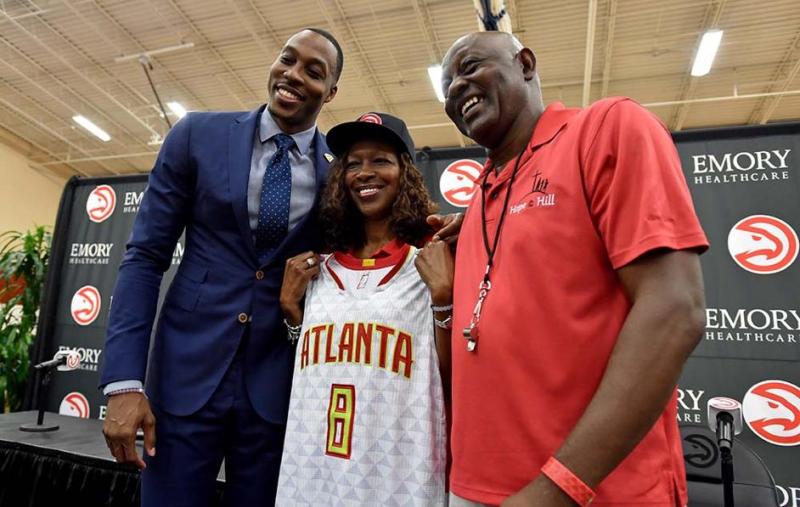 He went to 'Southwest Atlanta Christian Academy' and his position was mostly power forward for the whole four years in high school. His average point was 16.6, rebounds 13.4 and blocks per game were 6.3. He improved his performance as a senior and his average points were 25, rebounds 1.8, blocks 8.1 and assists per game were 3.5. He was already the best high school basketball player of America.
Basketball career
After finishing high school, he chose the 2004 NBA draft. He was selected by 'Orlando Magic'. His jersey number was 12. The team did not perform well in the previous season, but when Howard joined, he got average points of 12 and also 10 rebounds. He made new NBA records. After his tremendous performance in the rookie season, he was selected for 'NBA Rookie Challenge' in 2005. He was also there in the 'All-Rookie Team'.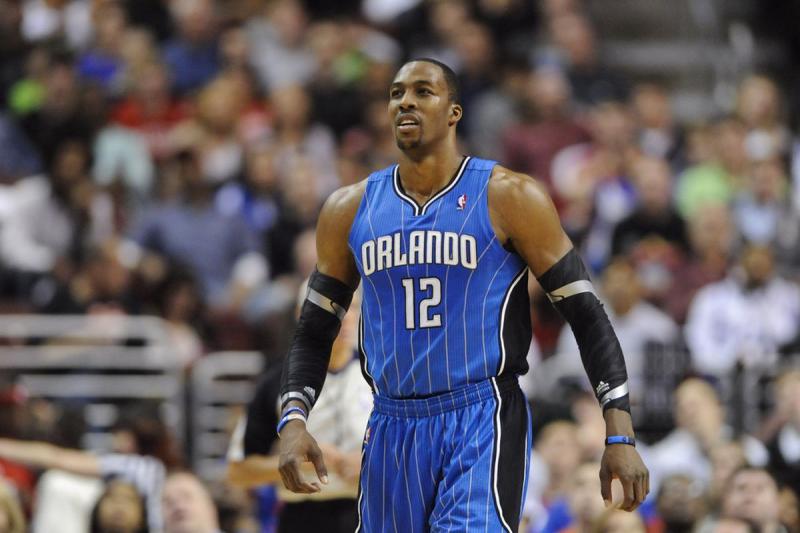 In his second season of the NBA, he was selected to play in the center position by the coach Brian Hill. His defense and post-up game were given special attention to improve. In 2005 against the Charlotte Bobcats, his points were 21 and rebounds were 20. He was the youngest player to score such in a single game. In Rookie Challenge of 2006, he was chosen for the Sophomore Team. There he got 15.8 points as an average and rebounds were 12.5. Orlando Magic's record was 36–46 at that season and could not go to the playoffs.
Howard played all the 82 games in his third season. In 2007, he was selected for the 'NBA All-Star Game'. In 'NBA Playoffs' of 2007, his team Orlando Magic qualified in the 'Eastern Conference'. Though his team could not do very well, but his average was 17.6 points and rebounds were 12.3. He was on the third team of 'All-NBA' for that season's campaign. The 2007-2008 was the best season for his team Magic. In 'NBA Slam Dunk Contest', he got 78% from his fans and won the contest.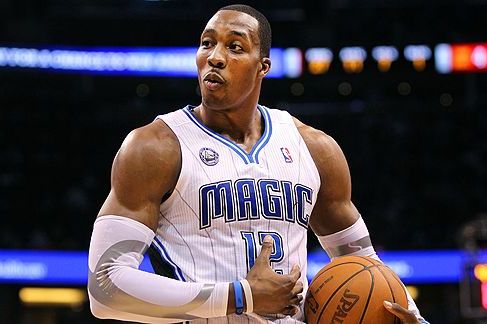 After crossing the NBA Playoffs in 2008, his team faced the 'Toronto Raptors' during the first round. His rebounds were 91 in that series. They could not in the second round. He was selected for the first team of 'All-NBA'. His name was given to the 'NBA All-Defensive Second Team' as well.
In the season 2008-2009, Howard performed very well. Unfortunately, he suffered a knee injury and could not play the next game. For the first time in his professional career history, he missed a game. The season ended with a record of 59–23. His performance helped his team reach the final. They could not win the final against the Los Angeles Lakers.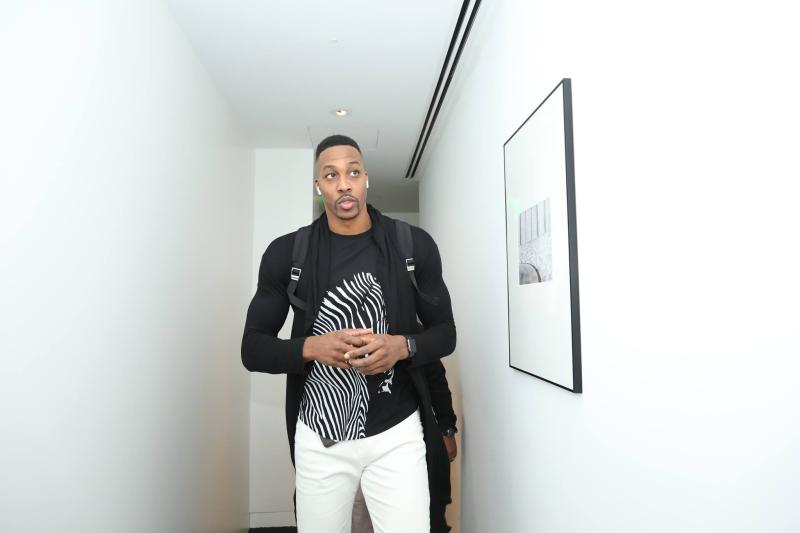 In the next season, his team Magic started really well and got 59 wins. Howard won the 'Defensive Player of the Year Award' again. He won it at the previous as well. In NBA history, for two consecutive years, he led his team in rebounds and blocks twice in that season. No one had ever done that before in any season. In 2010-2011, he won 'Defensive Player of the Year'. He won that for three years in a row. In the playoff, he got 46 points and rebounds were 19. Unfortunately, Howard was suspended for one game due to some problems.
The 2011–2012 was the final year of Howard with Orlando Magic. He stated that the management of Magic team was not giving enough effort to win the championship. So, he demanded for a trade. Later, he stopped, but wanted a change in the team. In that season, he scored really high, which was the best in the history of Magic. He again requested to trade or to be a free agent after ending the contract.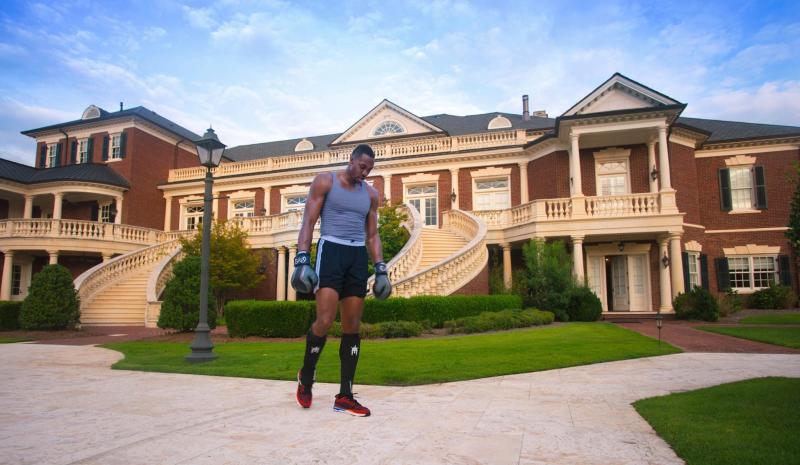 How many teams was Dwight Howard on?
He was in Los Angeles Lakers in 2012. He went through a surgery and rested for six months. He was not satisfied with his performance while playing for that team. He signed a contract with the 'Houston Rockets' in 2013. In that season, he averaged 18.3 points, rebounds were 12.2 and got the place in 'All-NBA Second Team'. After crossing the playoffs of 2014, they lost in the first round against the 'Portland Trail Blazers'. He played for the Rockets up to 2016.
After that, he joined the 'Atlanta Hawks' for three years. He did very well in that year. 'Atlanta Hawks' traded him to 'Charlotte Hornets'. After one year, Howard signed a contract with the 'Washington Wizards'. He was facing injuries and could not attend the training camp, all the exhibition games and also few regular games. Finally at the present time, Howard is now with the 'Memphis Grizzlies'.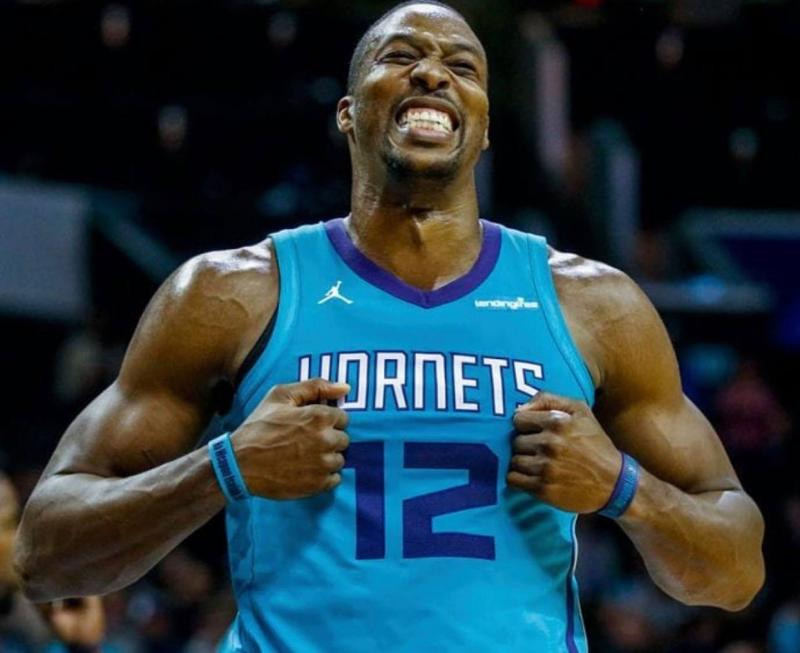 Does Dwight Howard have a wife?
Howard is not married. But he had many girlfriends in the past. It is known that he has five children from different girlfriend. His first Braylon son was born in 2007. Royce Reed, his former girlfriend is the mother of Braylon. In 2013, his two other sons were born. They are named as Trey and David. Jade and Layla, his two daughters were born in 2015. Though, he does not have any official relationship with any of his baby's mother, but he is really close to all of his kids.
Now, it is heard that he is engaged with Te'a Cooper, his girlfriend. He was in relationship with Camilla Poindexter, Marion Denise, Douglas, Christine Vest, Hope Alexa, Tiffany Render and Emili.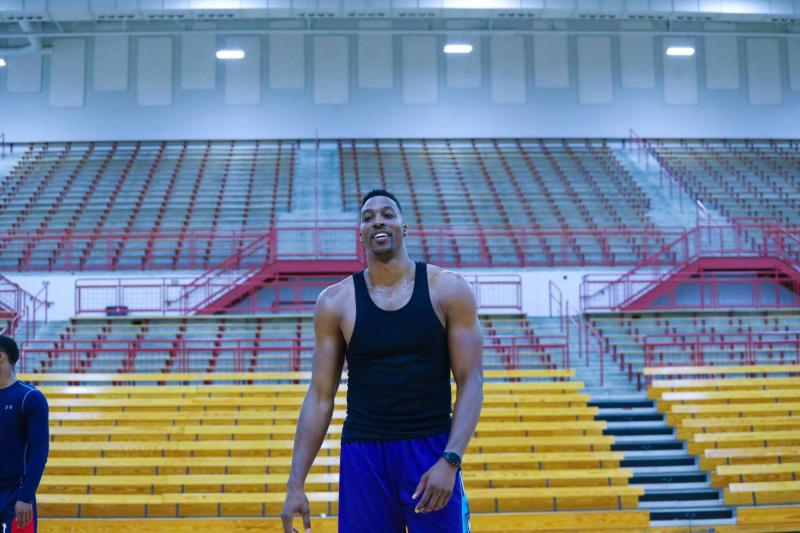 Net worth
Dwight Howard's net worth is $140 million (approx.).