Biography
Donovan Mitchell was born on 7th September, 1996. His full name is Donovan Vernell Mitchell Jr. He plays basketball for the team Utah Jazz of NBA. He has started his professional career since 2017. He is a star player and within a very short time he has proved his worth and talent.
About
Donovan's birth place was in Elmsford, New York. His father, Donovan Mitchell Sr. is the director of 'New York Mets' player relations. His mother's name is Nicole Mitchell. He has also a younger sister whose name is Jordan. He went to Greenwich Country Day School and Canterbury School situated in Connecticut. He was graduated from Brewster Academy situated in New Hampshire. Before choosing basketball as his career, he also used to play baseball while studying in high school. He was inspired by Scott Kazmir, a professional baseball pitcher.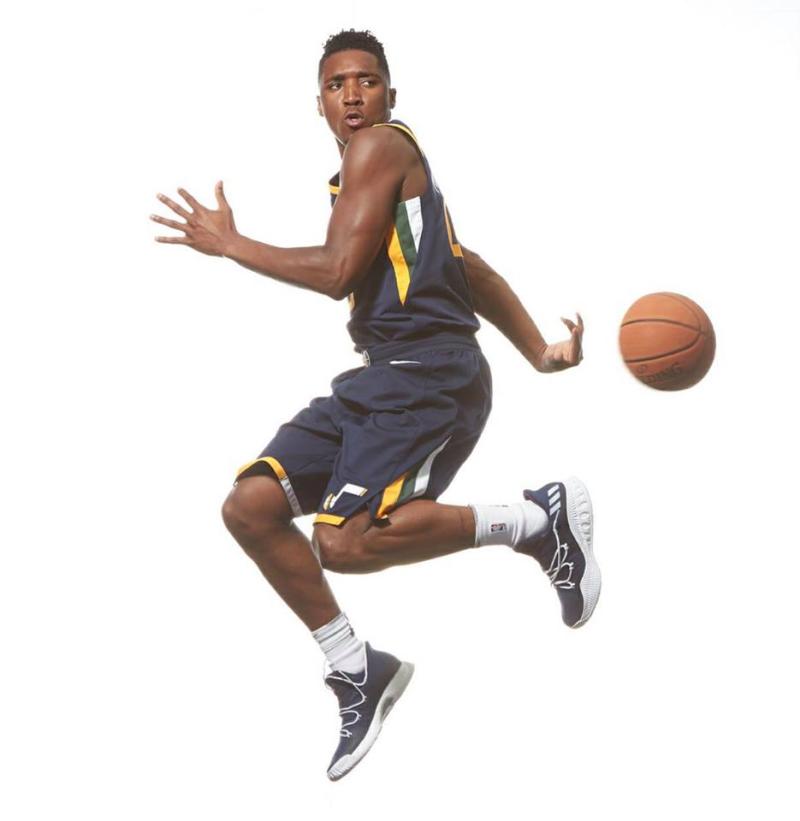 Basketball career
While playing baseball is high school, he injured his wrist. There was a collision between the catcher and him. The catcher also broke his jaw. Because of that, he could not play that season and also the next AAU season. Then he went to Brewster Academy and joined the basketball program. Due to his talent and performance, he caught the attention of the coaches. He got the chance to visit 'Gold Key Club' while doing his role in the school musical. He helped to win two national championships of prep school as a basketball player.
In SportsCenter, he was featured also got the chance to an event for Under Armour in Brooklyn. He even invited for the 'Jordan Brand Classic' and played regional game during studying in high school. A recruiting service ranked him 27th in the country, while by another rank he was 43rd. For college basketball, he played on behalf of the 'University of Louisville'. The team name is 'Louisville Cardinals'.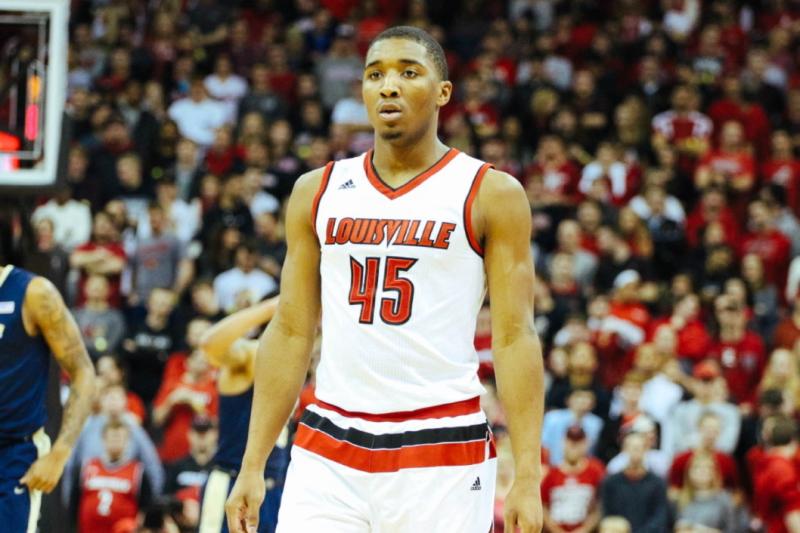 During college basketball, he chose the number 45 for his jersey. He is a huge fan of Michael Jordan. During his first year in 'University of Louisville', he only got the chance to start five games. His average points 7.4, rebounds were 3.4 and assists 1.7 per game. For the sophomore, his average was 15.6 points, assists were 2.7 and rebounds 4.9. As per the statistics, his 46.3 percent shots were done from the floor level, behind the arc it was 35.4 percent and 80.6 percent shots were free-throw line. He was in the 'All-Atlantic Coast Conference First Team'. He was also in '2017 NBA draft'. But that time, he did not go for any agent.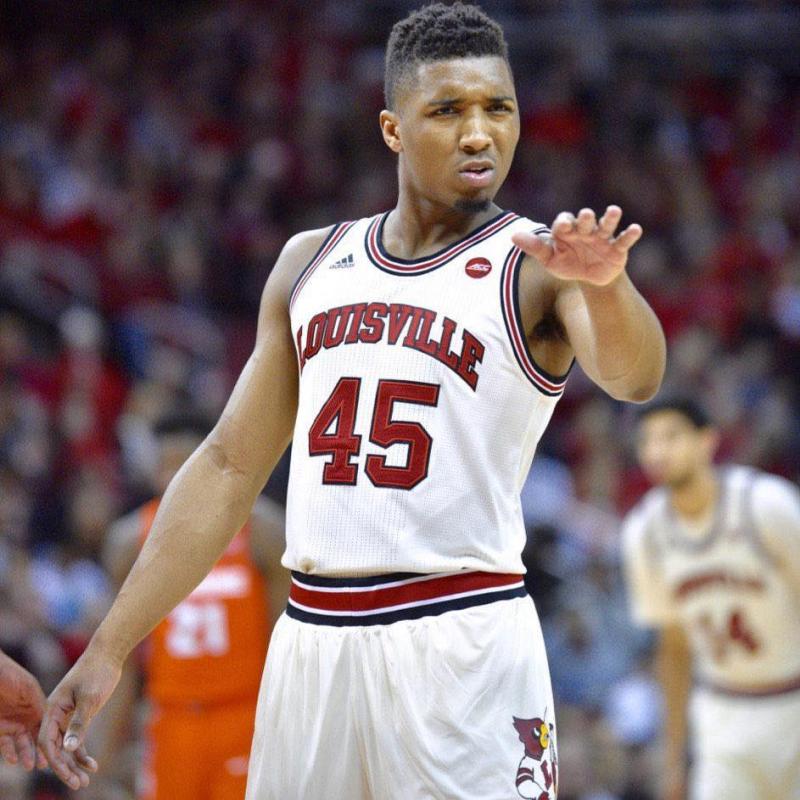 During the (2017–18) rookie season, he was chosen for the Denver Nuggets. Later he was traded to the Utah Jazz. In 2017, he signed a four year contract to play for the Utah Jazz. The famous sportswear company Adidas made a deal with him in the same year. In the 'NBA Summer League', his score was 37 points. His team played against the Memphis Grizzlies. It was the highest score in that league. He scored 10 points against the 'Denver Nuggets'. His assists were 4 in that game. Next, their team won against the 'New Orleans Pelicans'. He got 41 points and overall score for that match was 114–108. His score in a game as an NBA rookie was a record in the team Jazz. He broke the previous record of Darrell Griffith which was 38.
In the franchise history, he is the 7th rookie to get more than 30 points. He was the first to get more than 40 points as well. In December 2017, he averaged 23.1 points, 3.2 rebounds, 1.8 steals and 3.4 assists per game. So, he was chosen as the 'Western Conference Rookie' for that month. Karl Malone had the record of getting highest 20+ game points in a single rookie season. But, Donovan crossed that in 2018. Against the match 'Phoenix Suns' in 2018, he again scored 40 point game. After Allen Iverson, he got such score as a guard in a rookie game. They won the match against the 'Golden State Warriors'. He scored 186 three-pointers. They won the match with 119–79 points. Again, he was selected for the 'Western Conference Rookie' title.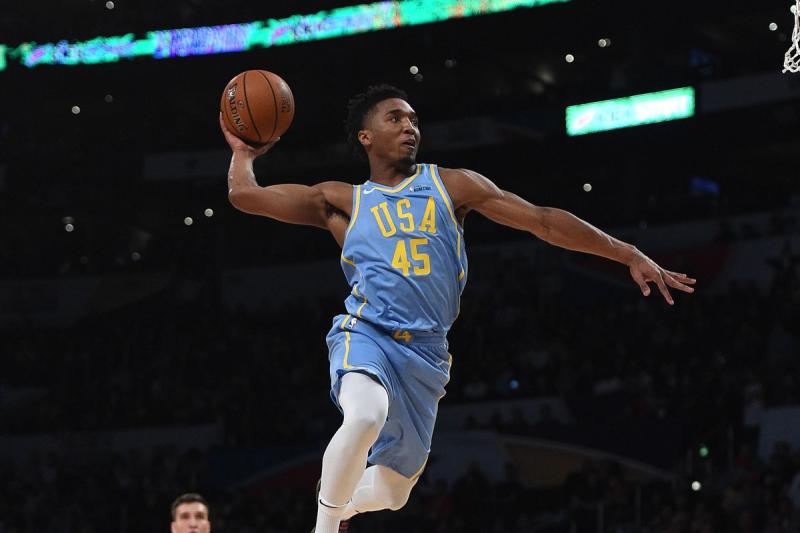 His first playoff match was against the 'Oklahoma City Thunder'. He scored 27 points, 3 assists and 10 rebounds. While playing the match, his foot was bruised. Everyone thought that he would not be able to play the second match. But he played the second match and scored 28 points. His team Jazz won the match with 102–95. As a shooting guard, he made a new record by scoring 55 points. The previous record was belonged to Michael Jordan. In that season, he scored 171 points as a rookie. Only Wilt Chamberlain and Kareem Abdul-Jabbar were ahead of him in the history. In the Game 6, he scored 38 points and again helped his team to win. In 2018, he was selected for 'NBA All-Rookie First Team'. It seems like breaking records and making a new one is becoming a common habit of Donovan Mitchell.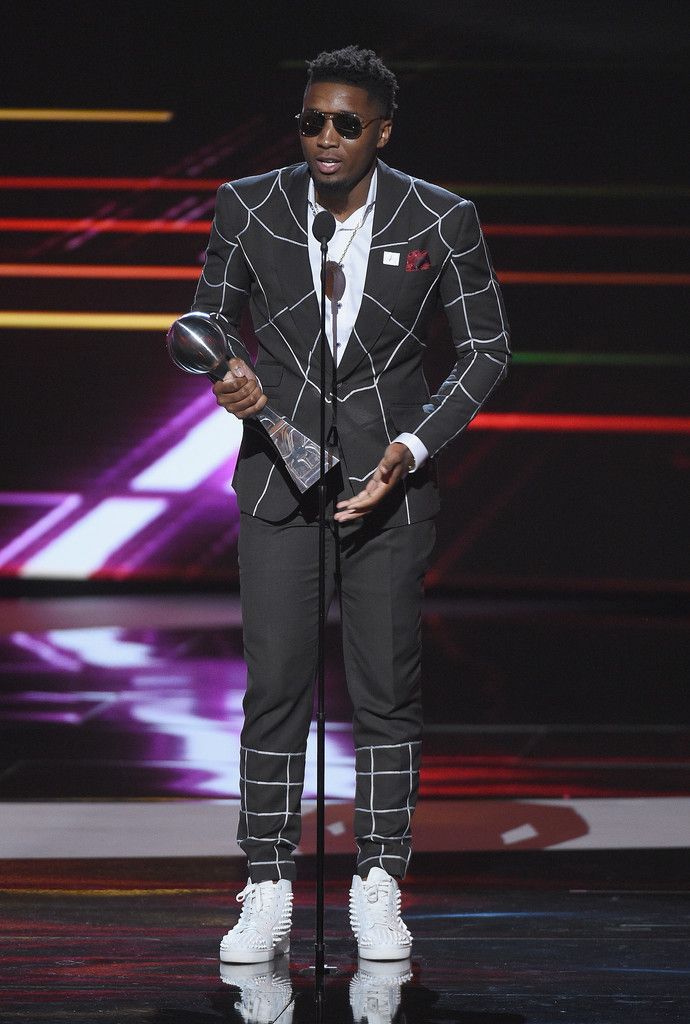 Personal life
Donovan is in a relationship with beautiful Deja Lighty. Deja Lighty lives in Cleveland. She is an account executive for the Cleveland Cavaliers. She has experience of working with basketball teams of high school and college for many years. As Mitchell plays in Salt Lake City, they have to maintain a long distance relationship during the NBA season. Also, many times they were seen together during basketball season. They are very active in social media and their couple pictures proving that they are very happy with each other. They have quite a huge fan following.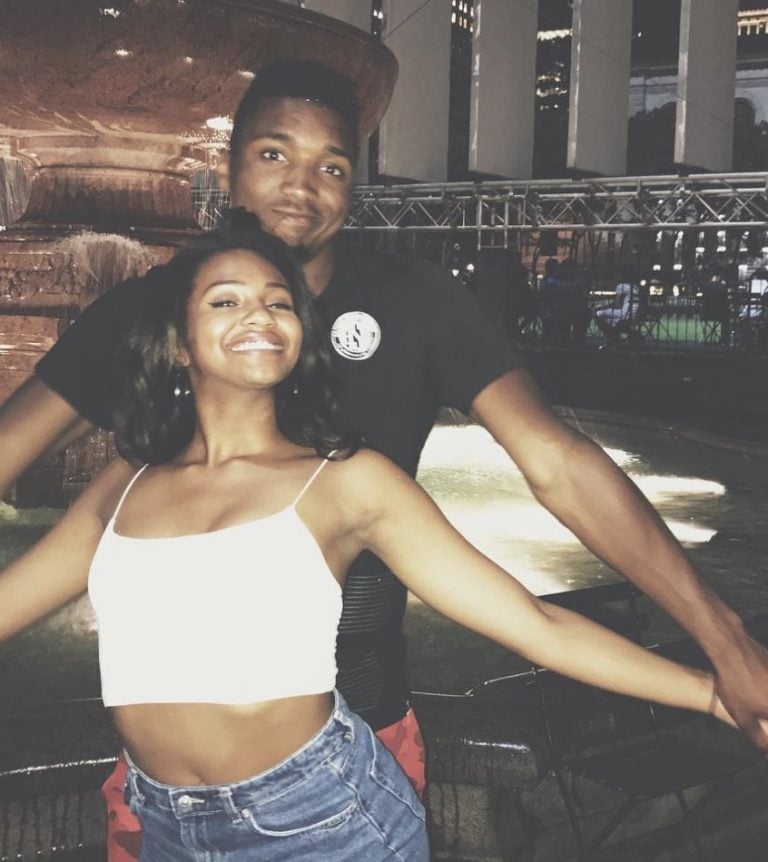 Net worth
Donovan Mitchell's net worth is more than $2.5 million.