Biography
Charles Oakley is an American retired professional basketball player, coach, and entrepreneur. He began playing college basketball at the Virginia Union University. He joined the National Basketball Association in 1985, as a player for the Chicago Bulls. From 1988 to 1998, he played for the New York Knicks, which represents the pinnacle of his career. After that, he played for the Toronto Raptors, the Washington Wizards, the Houston Rockets, and he briefly returned to the Chicago Bulls. After his retirement in 2004, he briefly worked as a basketball coach. He owns several businesses in Cleveland, Brooklyn, Yonkers, and Miami.
Where is Charles Oakley from?
Charles Oakley III was born on December 18, 1963, in the city of Cleveland, Ohio. His father is Charles Oakley II and his mother is Corine Oakley. He has four sisters, named Diane Oakley, Saralene Oakley, Carolyn Felders, and Yvonne Moss. He also has a brother named Curtis Oakley. He was a student at the John Hay High School in Cleveland. He then attended the Virginia Union University in Richmond.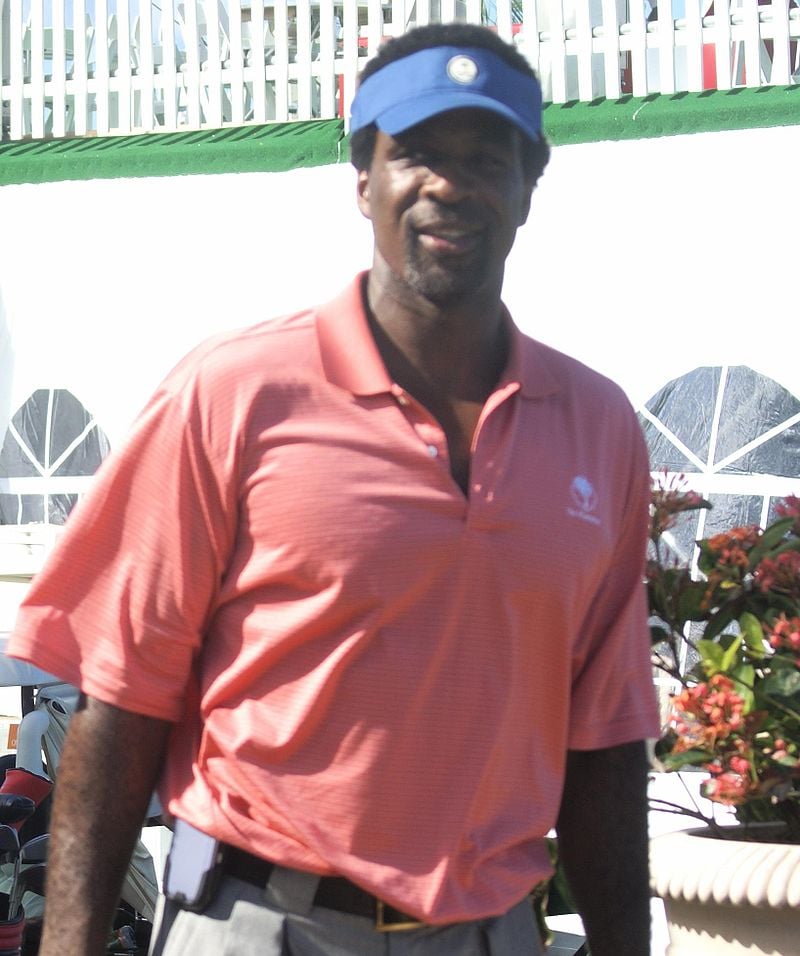 Basketball career
Oakley joined the basketball team at the Virginia Union University. He took part in Division II, a contest in the National Collegiate Athletic Association. His rebounding average during the competition was 17.3 per game. He earned the NCAA Division II Leader in Rebounds Per Game Award and the NABC Division II Player of the Year Award. In 1985, the Cleveland Cavaliers picked him during the NBA draft. However, his draft rights were soon given to the Chicago Bulls.
He played for the Chicago Bulls from 1985 to 1988. His most important role in the team was the defense strategy. He protected team captain Michael Jordan from roughhousing from the opposing players. During his career with the Chicago Bulls, he played a total of 241 games in the regular season and 16 games in the playoff season.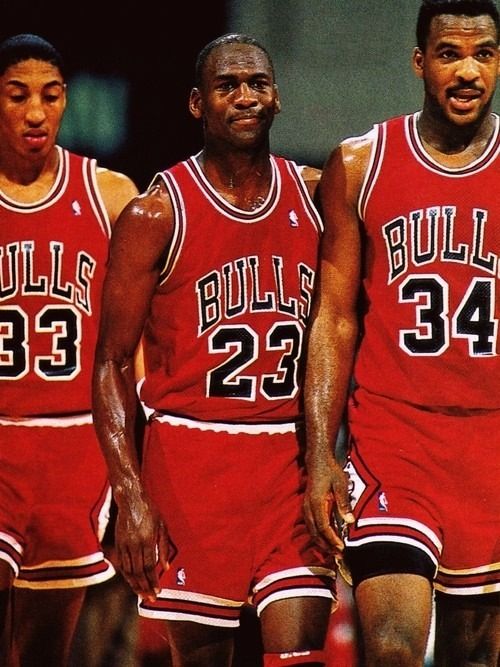 The Chicago Bulls traded Oakley to the New York Knicks in 1988. He soon became part of the core of the Knicks, together with players Mark Jackson, John Starks, and Patrick Ewing. Once again, his biggest role in the team was the defense strategy. In 1994, he was picked as one of the players of the Eastern Team at the NBA All-Star Game. That same year, he won the NBA All-Defensive First Team Award, an award given to the best defensive players.
In 1998, he won the NBA All-Defensive Second Team Award. During his career with the New York Knicks, he played a total of 727 games in the regular season and 94 games in the playoff season. He achieved an average of 14.6 points per game, which was the record of his career.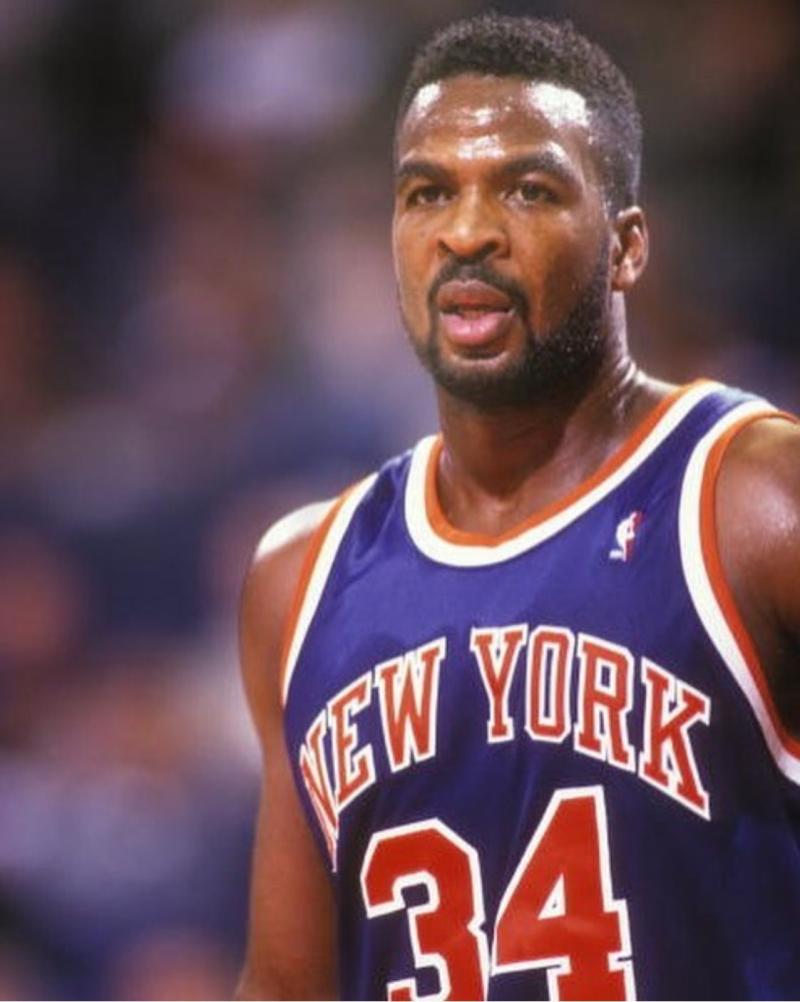 In 1998, the New York Knicks traded Oakley to the Toronto Raptors. He was one of the only older, more experienced players in the team, and he guided the younger players. During his career with the Toronto Raptors, he played a total of 208 games in the regular season and 15 games in the playoff season. In 2001, the Toronto Raptors traded Oakley to the Chicago Bulls, marking his return to the team. He played for the Bulls for only one regular season, playing a total of 57 games. After that, he signed with the Washington Wizards, where he played with his former teammate, Michael Jordan. He played for one regular season, taking part in 42 games and averaging only 1.8 points per game.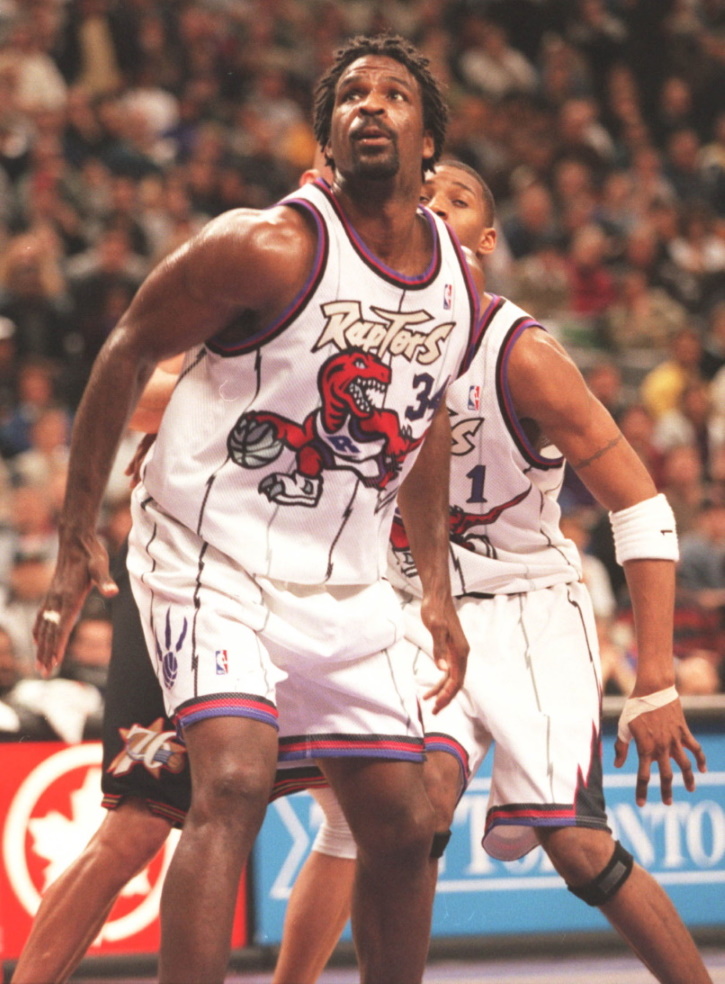 In 2004, Oakley started playing for the Houston Rockets. He played only 7 games in the regular season and achieved an average of only 1.3 points per game. After that, he decided to retire from his basketball career. In 2007, he tried to revive his career. He negotiated with teams from New York, Miami, Cleveland, and Dallas, but he refused their deals because they did not offer him enough money.
After retirement
In December 2010, Oakley joined the Charlotte Bobcats. He served as an assistant coach under the team's head coach Paul Silas. In December 2011, he left the team because of his health issues and back pain.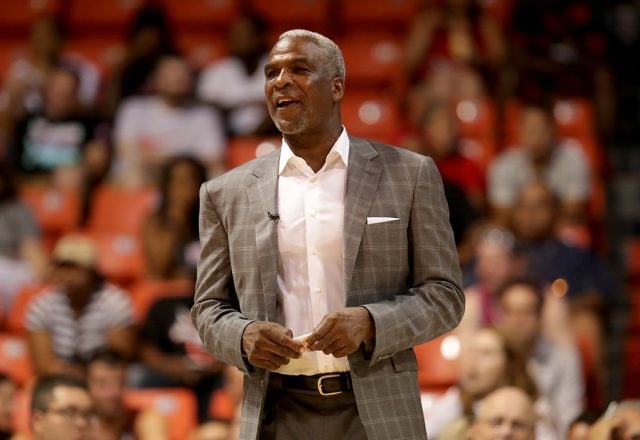 Oakley has used his money from the NBA to open and invest in several businesses. His business, Oakley's, offers a car wash, car detailing, and an oil change. It has two locations, one in Brooklyn and another in Yonkers, New York. His business, Oakley's Wash House, contains a laundromat and a car wash. It is located in Cleveland and it is run by his mother and his sister Carolyn. He owns a restaurant, called Red the Steakhouse. It has two locations, one in Cleveland and another one in South Beach, Miami. He invested in two beauty salons, called Nails Etcetera and Hair Solutions. They are located in Cleveland and they are run by his sisters.
Legacy
On April 30, 2016, Oakley was inducted into the Virginia Sports Hall of Fame and Museum. In September 2016, a part of Deering Street in Cleveland was named the Charles Oakley Way.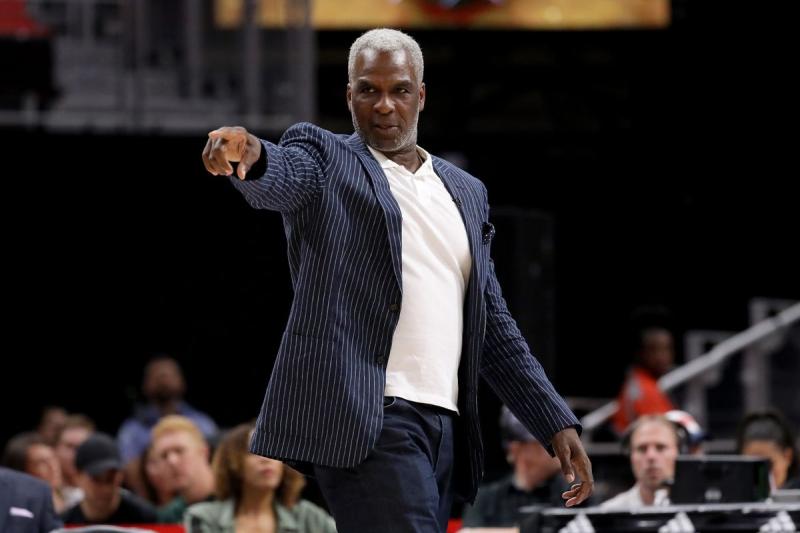 Personal life
On May 28, 2010, Oakley was allegedly assaulted by five security guards at the Aria Resort and Casino in Las Vegas. In 2011, he filed a lawsuit against the casino for the assault.
In 2016, Oakley married Angela Reed, a businesswoman and financial consultant. He became the stepfather of her three children from her previous marriage. One of them is her daughter, Ahmauri Anderson.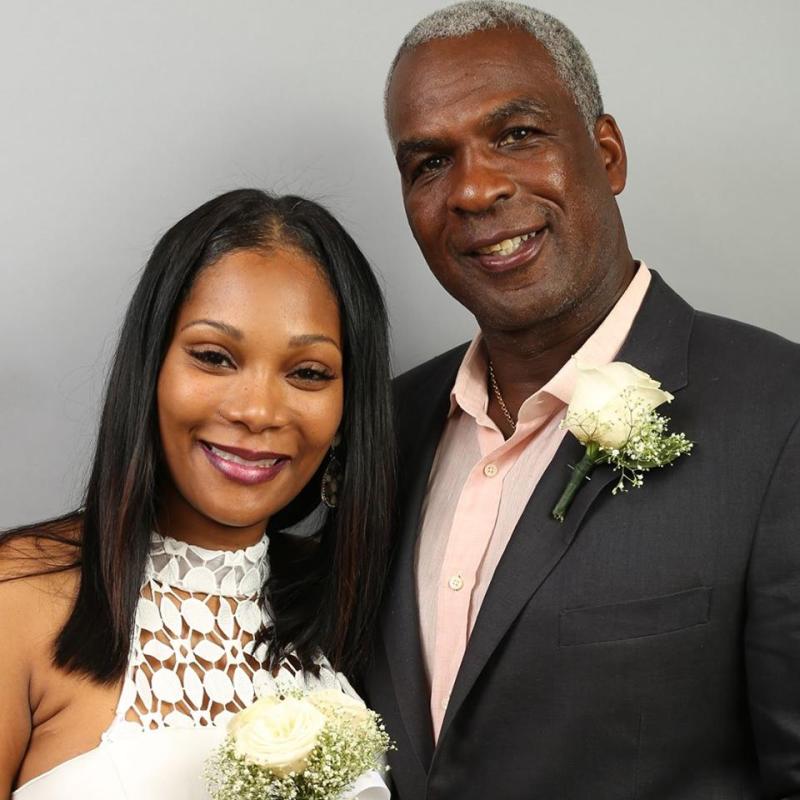 On February 8, 2017, Oakley attended a game between the New York Knicks and the Los Angeles Clippers at Madison Square Garden. According to the players, he started yelling at James Dolan, the head of MSG Networks and Madison Square Garden. Several guards came to escort him out of the game. He shoved one guard and hit another in the face. They had to drag him away and handcuff him. The New York Police Department arrested him and charged him with misdemeanor assault.
Soon after that, Oakley showed up for an interview with ESPN. He claimed that he did not start yelling at Dolan for no reason. Instead, Dolan asked the security guards to send him out for no reason, and Oakley had to defend himself. The two of them had a meeting with player Michael Jordan and NBA commissioner Adam Silver on February 13. They apologized to each other and negotiated a truce. In 2019, Oakley stated that the meeting did not resolve anything and that Dolan used his money and power to bully everyone.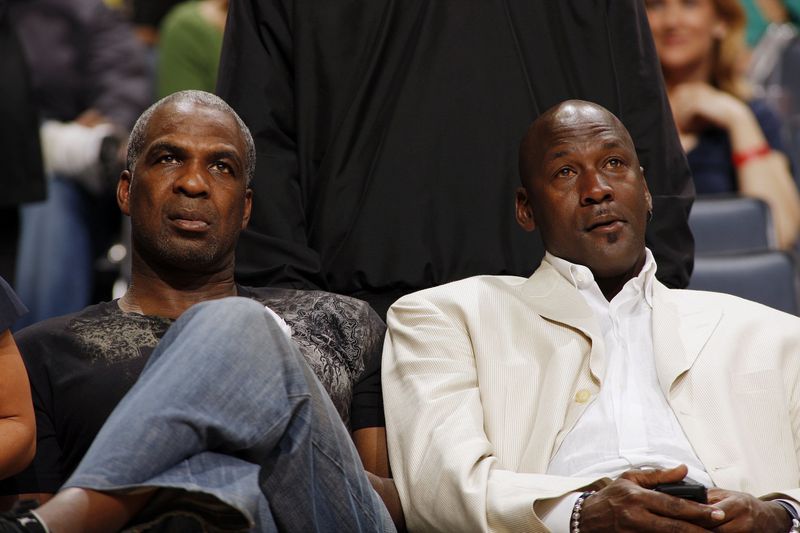 How much is Charles Oakley net worth?
Charles Oakley has a net worth of about $12 million.