Biography
Jasiel Amon Robinson, popularly known as Yung Joc is an American rapper. He was born and raised in College park, Atlanta, Georgia. Being the local of Atlanta, Yung Joc fell in love with rap music at a very tender age. He rose to fame when he collaborated with Nitti Beatz and released a song 'It's Goin Down' in 2005. Yung Joc during his career has won the BET Hip Hop Award for his hit single 'It's Goin' Down'. He has also earned nominations for Billboard Music Awards, MTV Video Music Awards, Soul Train Music Awards and even the Grammys. Young Joc was cast as a supporting member on VH1's reality show 'Love & Hip Hop: Atlanta'.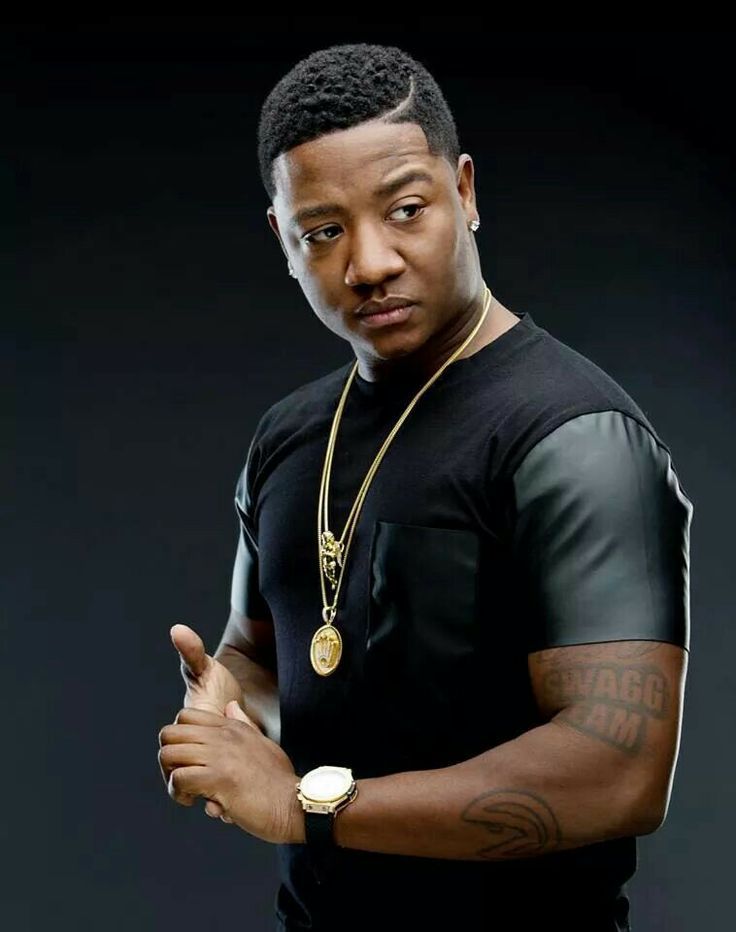 About
Yung Joc, was born on the 2nd of April, 1983 in Atlanta Georgia in the United States. His father is Stanley Tucker, the owner of a hair-care product company. His mother's name is unknown. Also, there is not much information about the rapper's siblings. As a teenager in high school, he aspired to be a basketballer. However, his parents were against this idea. Yung Joc followed in his father's entrepreneurial footsteps and founded his own label to release his music.
Yung Joc has eight children by four women, including: Amoni, Ja'Kori, Amir, Chase, twins Cadence and Camora, and twins Eden and Allon. Yung Joc had a relationship with Fatimah Jester, Sina Bina, Karlie Redd, Carla Daniels, and Tommy Lee. However, as of March 2019 he got engaged to Kendra Robinson.
Rap career
Yung Joc officially started his rap career in 2005. Before then he wrote his first jingle when he was young for Revion. Yung Joc met with Atlanta producer Nitti Beatz and they both recorded the hit "It's Goin Down". The song rose and became very popular in Atlanta and eventually landed on the desk of Sean "Diddy" Combs.
After this, he got signed to the label 'Bad Boy South' and released his debut album titled 'New Joc City' After which he released 'I Know U See It'. The songs 'It's Goin Down' as well as 'I Know U See It' became huge hits, reaching top 3 and top 7 respectively on the Billboard Hot 100. Yung Joc's second album 'Hustlenomics' was released in 2007 and it included tracks like 'Bottle Poppin'' and 'Coffee Shop'. In the year 2008, the American singer got featured in the songs 'So Fly', 'Get Like Me' and 'Beep'. Then in 2009, he released his mixtape 'Grind Flu' on his label website Swagg
In 2012, a lawsuit was raised against Yung Joc's label together with Bad Boy Entertainment and Block Entertainment by the Atlanta Record label. They were charged with copyright infringement.
After this, Yung Joc's single 'Yeah Boy' from his album named 'Mr. Robinson's Neighborhood' came out. In 2014, the hip hop recording artist released his first official single 'I Got Bitches' for his third album. This was followed by the second single 'Features'. Also, in 2014, Yung Joc joined the VH1 reality series Love & Hip Hop: Atlanta as a supporting cast member. August 2017, it was announced that Yung Joc would compete in the first season of VH1's Scared Famous, which premiered on October 23, 2017.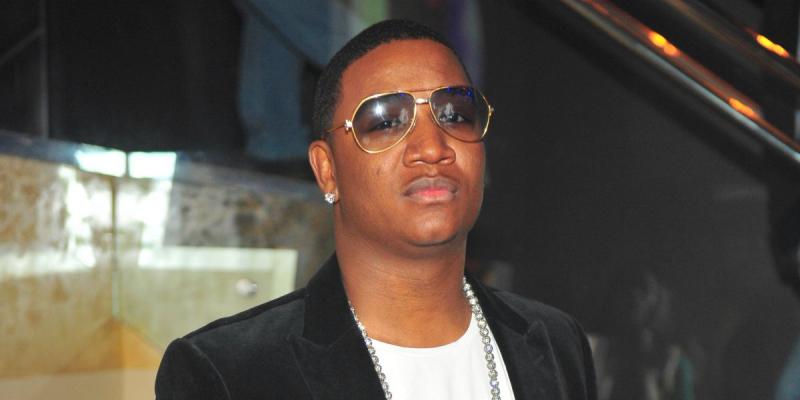 Yung Joc sponsored upcoming artists meanwhile working on his upcoming artists "Mr. Robinson's Neighborhood" and released "Yeah Baby" his other single. It was reported that robbers broke into his recording studio and stole his songs for the upcoming album contained in a hard drive. The songs were never released. The robbers also stole his studio equipment costing $70,000.
Yung Joc's Albums
Yung Joc has three studio albums. On the 6th of June, 2006 he released New Joc City. In 2007 he dropped Hustlenomics and in 2018 he dropped Mr. Robinson's Neighborhood.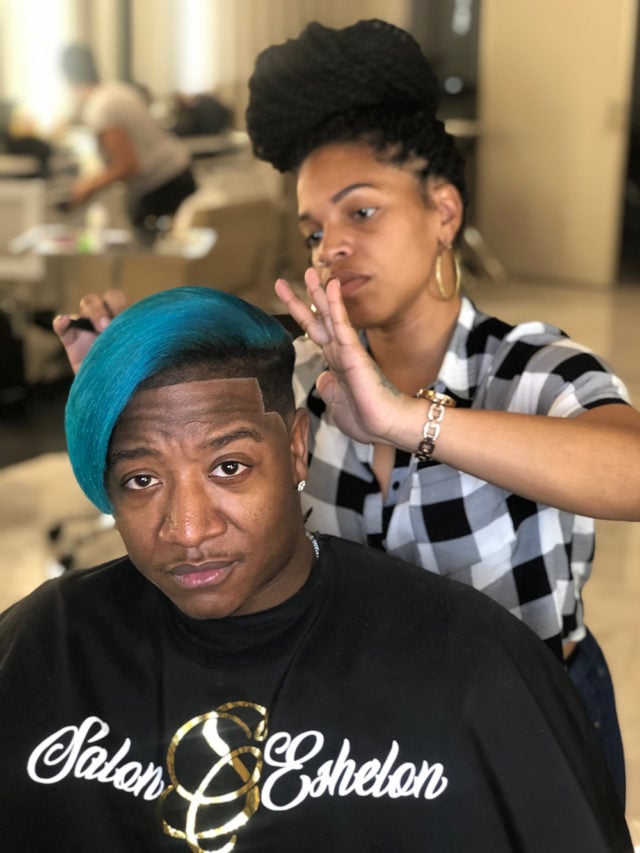 Is Yung Joc engaged?
Rapper Yung Joc is engaged to his longtime girlfriend Kendra Robinson. He proposed to her on the season finale of Love & Hip Hop Atlanta. He posted it on his Instagram page. Yung Joc's girlfriend is an attorney. She owns her own law firm known as Robinson & Associates. She graduated from Kentucky State University where she got a BSc degree in mathematics.
She further went to the University of Louisville's Brandeis School of Law. She is an attorney with her own law firm. More specifically, she handles both criminal defense and residential and commercial real estate closing. That means she is well-rounded and super smart.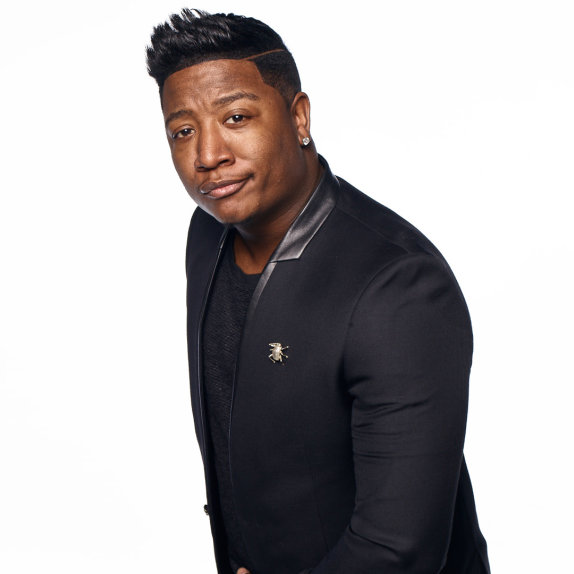 How much is Yung Joc's net worth?
The Grammy and BET award-nominated rapper currently has a net worth of about $8 million. Many claim that this is not huge enough for the Atlanta based rapper. Yung Joc lost most of his money to the lawsuit raised against him by the Atlanta Record label for copyright infringement. His money is also going to child support for his 8 children. Also, some of his family members look up to him for support and he spends a lot trying to settle them as well as paying for child support.
The major setback to Yung Joc's net worth is the law suit. The law suit cost him a couple of millions. He was dissed by Gucci Mane for losing his money. The rapper made the statement in one of his songs. Yung Joc replied the rapper stating that he is not broke and he knows where his money is.