Biography
Blueface is the eminent rapper and songwriter from Los Angeles (California) United States. Currently, he has signed a deal with Cash Money West label. His started to become famous across the country with the sudden release of his number 'Deadlocs', which was released over SoundCloud. Astonishingly, this song has been successful in getting more than 2.5 Million views thus far.
Real name of the star, Blueface, is Johnathan Porter. His elder brother was engaged in some notorious gang activities. His mother was very worried over this and wanted her kids to stay away from all these evil acts. Blueface promised her Mom not to get involved in any gang activity, but later he ended up being part of the Crip gang. He broke the law several times, however, this was nothing related to be something of great importance. On the other hand, his elder brother had to go through serious legal constraints after getting into wicked activities.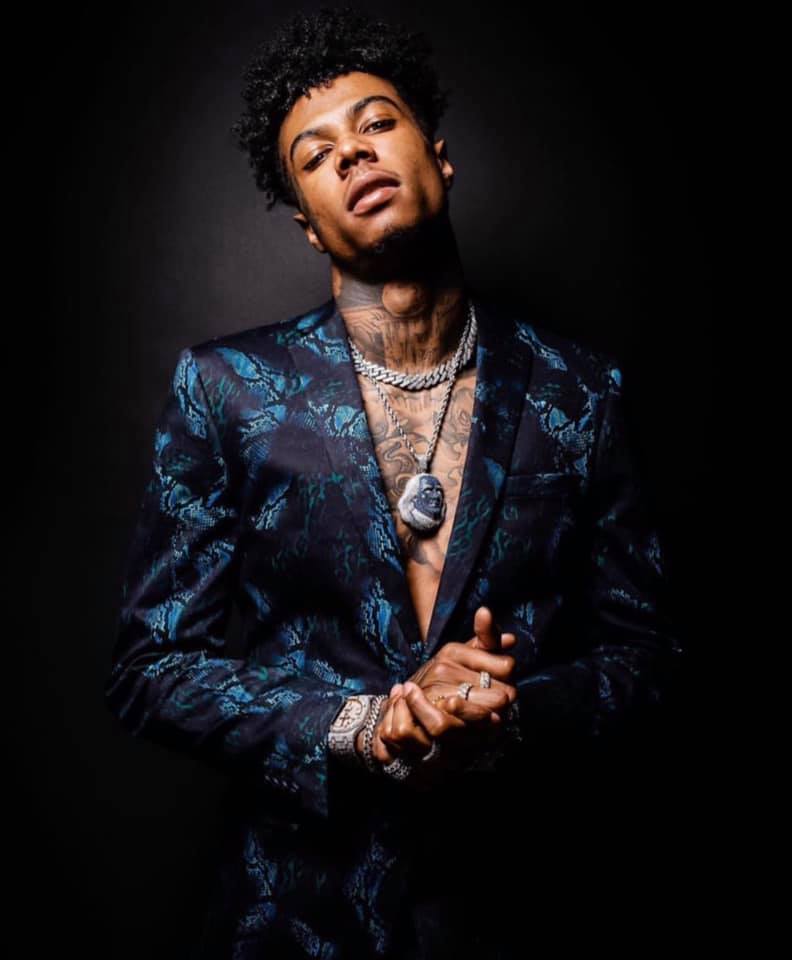 It turns out upon investigation that Blueface got graduated from the Tahquitz High School. In order to stay away from legal complications and gang activities, his family relocated to another place. Blueface started to play football and became a good kicker of the ball. The game kept him busy in his leisure and that's why he didn't pursue any gang associations after moving to the new place. Due to great football talent, he got admitted into North Carolina's Fayetteville State University. Unfortunately after some time, he started to have issues with the coach. Due to this reason, he stopped playing football for the University.
After leaving the football, he started to spend time hanging out with friends. Eventually, he ended up hanging out with some of the great rappers of the music industry. Although, they were not famous at that time, yet Blueface learned a lot of basic singing skills from them. Once Johnathan met TeeCee4800 and began to attend his shows and concerts. He was quite impressed with the kind of talent that rapper had to present in front of audience.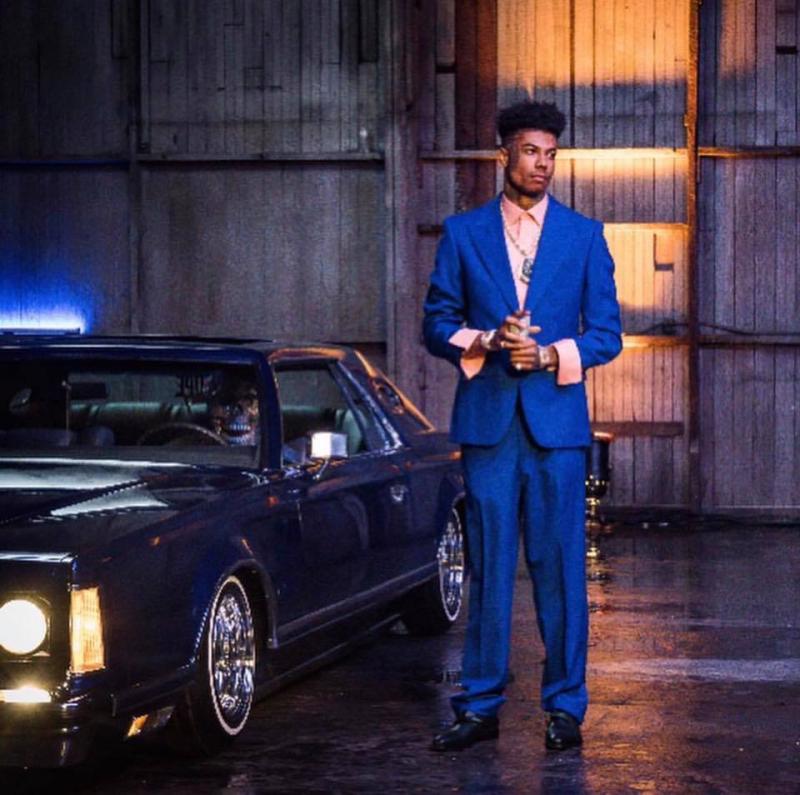 Blueface first recorded at the age of 19, and after seeing great success he planned to take rapping seriously. Johnathan had great love and respect for rap stars like 50 Cent, The Game, Drake, and Snoop Dogg. He used to listen to them and tried to copy their style. At last, the day came when Blueface was able to create his own identity in the professional rap industry. Now he has got many fans, not only from American but other regions as well.
Who are Blueface's mother and father?
Johnathan Porter or professional known as Blueface was born on January 20, 1997. The 22-year old star (as of 2019) has earned a lot of prestige at a very young age. Parents of Blueface used to move around quite often due to which the boy attended different schools at difference places. He used to be a good student, with the ability to learn things at fast pace.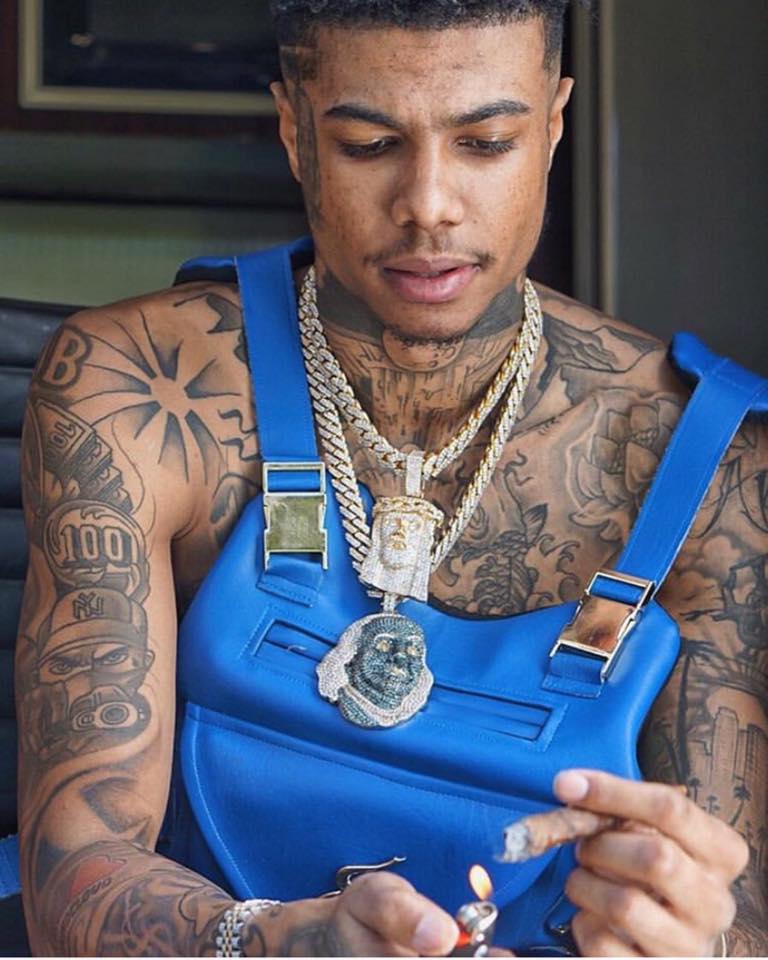 According to a viral video, Blueface kicked off his mother and sister out of his home located on Los Angeles. It is being said that the famous rapper has done this for the sake of his new girlfriend. Some sources have confirmed that his new girlfriend didn't greet his family and wanted to live alone with Johnathan. The rapper got angry over his mother and sister.
He kicked them out of his home and it can be seen in the video clearly. He literally kicked his sister while coming downstairs, and this was an evil act without a doubt. His mother was shouting to wait for the cops before they leave home. Johnathan's mom recorded this clip on her mobile device and shared on the internet, so that his fans can see the real face of so-called Blueface. His father was out of the scene at that time though.
Rap career
The rap career of Blueface started when he uploaded his first recording on SoundCloud. He started to build fan circle through sharing his recordings on the internet. Initially, he used Instagram account and Soundcloud to attract audience. His first track with the title 'Deadlocs' helped him in getting good recognition among fans. In just 11 months, the track got more than 2 Million views just on SoundCloud.
His next big hit was the single 'Thotiana' which proved to be another head-turner for the young rapper. This song helped him expand his fan base and got appreciation from everyone in the rap industry. He started to release back to back hits after seeing great appreciation for his first two singles. People started to invite Bluface for various concerts at schools or community levels. He got tremendous round of applause from everywhere he performed.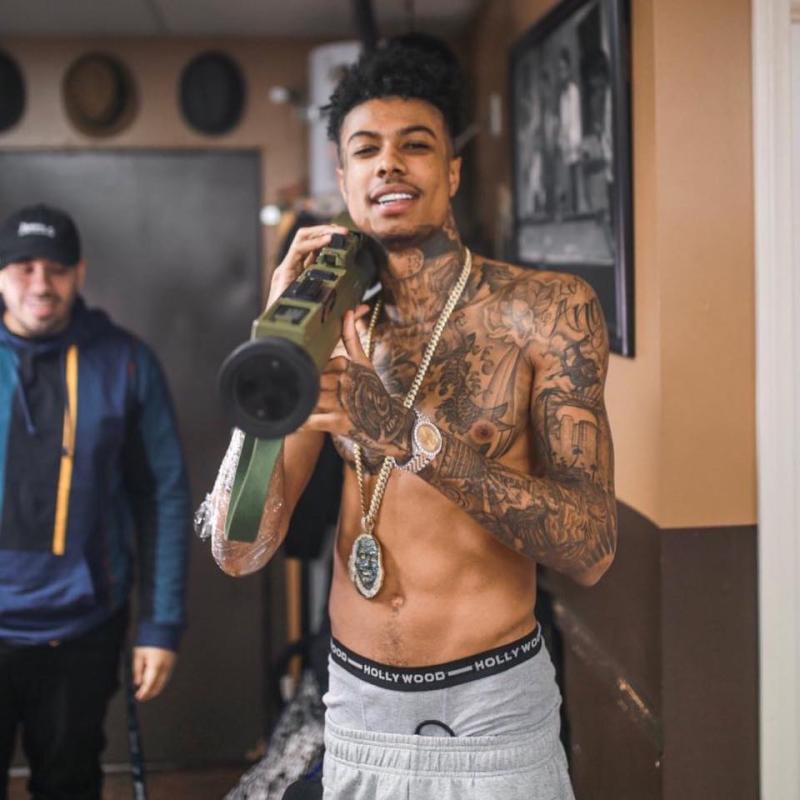 Blueface is going for a music collaboration with Quavo and Drake to work on his next music project. For your information, he is also currently working with Lil Uzi Vert. His latest single 'Bleeding' has broken the records of previous hits. It has been getting great appreciation from across the United States. The rapper signed a deal with 'Cash Money West' in December 2018.
Is Blueface dating somebody?
Yes, Bluface has love relationships with more than a couple girls. He doesn't seem to hide anything personal and talks about his affairs publicly. Once he kicked off his mother and sister out of his home just to let his girlfriend stay there without any interference from other family members. It is also reported that he has a baby from one of his girlfriends. His love life is very controversial and the reason behind this is Johnathon's hunger for love.
How much is Blueface's net worth?
The talented rapper has made a lot of money in a very short span of time. He is said to have a total net worth of $1.5 million. He has made this money from his musical career. He is yet to sign many big contracts in the coming future. That's why his total net worth will increase. The guy loves to enjoy a luxurious lifestyle. That's why he owns cars, go to vacations, and have fun with friends.
However, he doesn't seem to have good relations with his family. Once he was jailed for the possession of deadly weapon, which he kept in his car. He had to pay a whopping $50,000 to get released from imprisonment.