Biography
DaBaby, previously recognized as Baby Jesus, is an American songwriter and rapper. His original birth name is Jonathan Layndale Kirk. The talented artist is famous for his super hit single titled 'Suge'. This was also the lead song of his prestigious debut album titled 'Baby on Baby', released recently in 2019. The 'Suge' has been fabulous commercial success, peaking at 7th position on the US Billboard Hot 100. This was a great achievement for the rising star. Fans from across the globe admired all songs included in the debut album.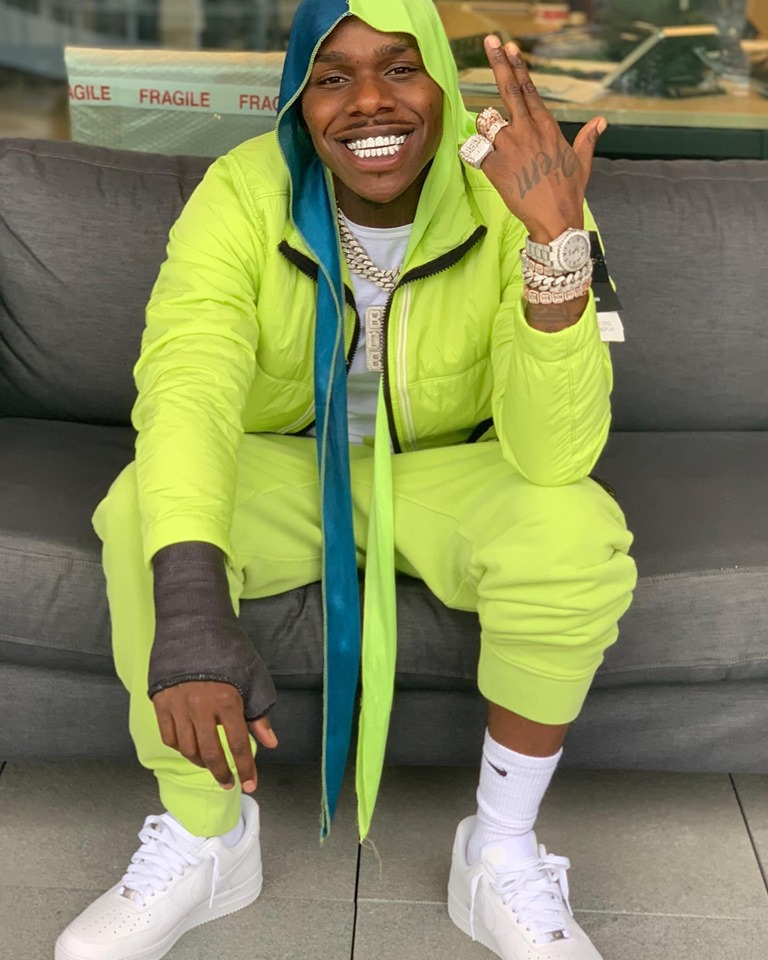 The rapper was born on Dec 21, 1991 in Cleveland, Ohio. However, later he moved to Charlotte (North Carolina) IN 1999 to pursue his professional career as a musician. After seeing surprising response from his fans, DaBaby launched his next album with the title 'Kirk'. The 2nd album was released just a few months after the official release of his debut album. This time around the album topped the US Billboard 200 and secured number 1 spot. This was his first-ever album to reach the peak of Billboard.
The skillful guy spent most of his childhood in Charlotte, where he used to hang out with friends. He went to Vance High school and completed his graduation in 2010. He used to be a good student at his educational institution. All his colleagues and fellow students love listening to his musical wonders. DaBaby has been pretty successful in building a big fan base in a very short period of time. Although he had great interest in music from his early childhood, yet he took his passion seriously in 2014.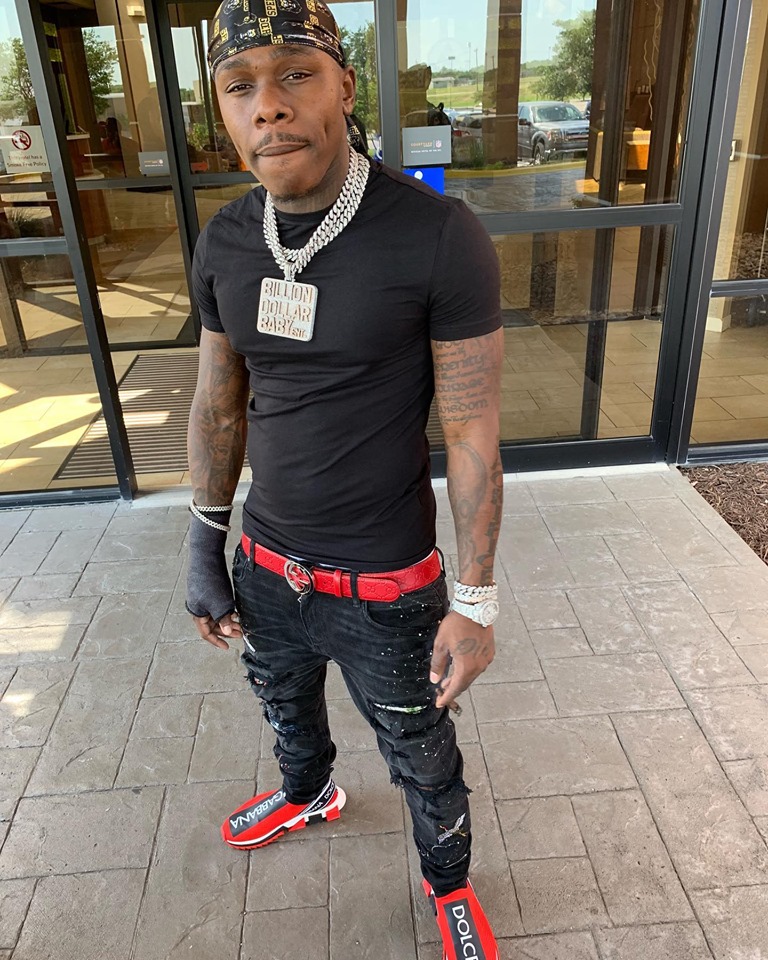 Who are Da Baby's Parents?
Jonathan was the youngest son out of three kids of his parents. He has two elder brothers, with whom he likes to spend time in leisure. Just like many other kids, he used to be very active. He showed great interest in music while he was a toddler. His parents were happy for him to join the music industry after completing his qualification. The rapper hasn't shared much information about his parents. Looks like he prefers keeping his family life confidential. According to sources, DaBaby's father has passed away. The young rapper has been very grieved at this unfortunate incident.
Rap Career
In 2015, Baby Jesus (later named DaBaby) released his debut mixtape album titled 'Nonfiction'. This was the start of his official music career. After some time, he followed up his debut with a splendid mixtape series in collaboration with God's Work. This series included mixtapes such as Baby Talk, Back on Baby Jesus, and Billion Dollar Baby. The rapper released his first-ever studio album titled 'Baby on Baby' through the Interscope Records on March 1, 2019.
The talented rapper signed a contract with South Coast Group. The 13-track music project featured some of the great experiences from other celebs including, Rich the Kid, Offset, Rich Homie Quan, and Stunna 4 Vegas. His album 'Baby on Baby' peaked at 25th position on the US Billboard 200. On April 13, 2019, Baby's song 'Suge' made its way to number 87 on the US Billboard Hot 100. Later on June 8, 2019, the same song successfully made its place in the top 10 songs.
Layndale got featured on XXL's Freshman Class 2019's cover, which was another great achievement for the rising rapper. Recently in August 2019, the guy has announced that his next music album will be titled as 'Krik', which would be a tribute to ending part of his name. The second album was officially launched on September 27, 2019. It also appeared in top songs on the US Billboard 200 chart.
Personal Life
Kirk's life before starting his professional music career has been slightly mischievous. The guy has been involved in a brutal murder in Huntersville North Carolina. A 19-year old boy was shot in his abdomen, due to which he couldn't stay alive and died after a few minutes. DaBaby confessed the crime and said that he reacted in self-defense. Allegedly, both of them had a bad interaction inside Walmart and later Kirk fired several gunshots at the victim. After being imprisoned, the rapper's charge of murder was dropped.
The 28-year old star (as of 2019) is not open to talk about his love life. He has not revealed anything about his girlfriends or relationship with them. However, he has been seen with girls at different times. According to sources, he had relationship with his girlfriend. He is said to be the father of a daughter and son. DaBaby is not official married yet, and living a life as an unmarried person. So, those wanting to know about his marital status should consider him single.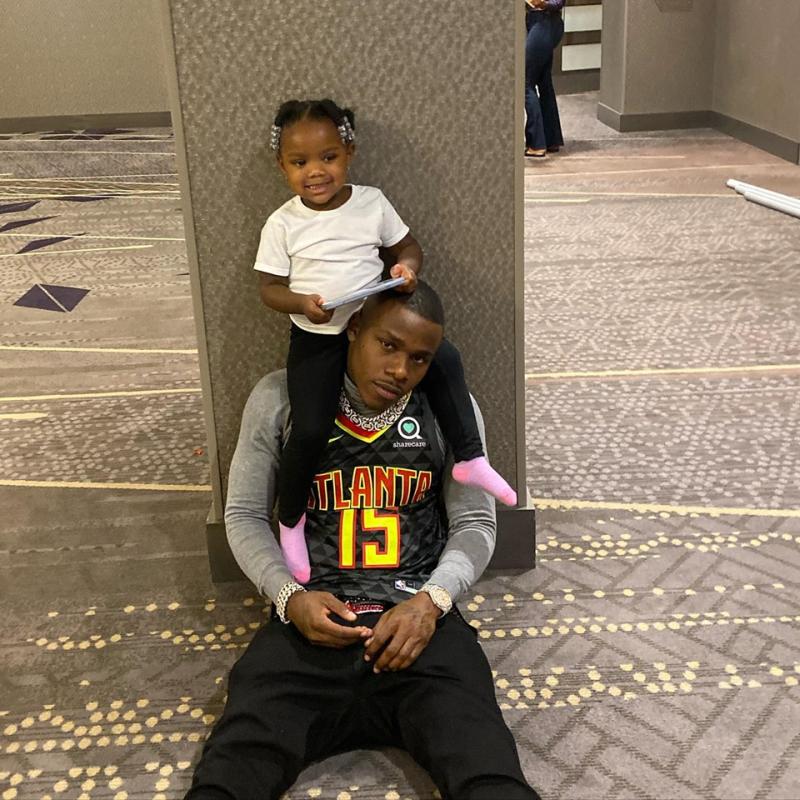 How much is Da Baby's Net Worth?
DaBaby has managed to launch a couple of official studio albums and more than a few mixtapes. He has created a large fan base across the globe. The incredible singer is said to have a total net worth of approximately $750,000 as of 2019. No information available about his monthly or annual salary. The main source of his income is rap singing.