Biography
Offset is a well-known rapper, songwriter, and singer from the United States of America. His original birth name is Kiari Kandrell Cephus. Currently, he is living a luxurious and successful life in Lawrenceville, Georgia. He is an honorable member of Hip Hop, trap, and Migos. He is the cousin of renowned American celebrities; Quavo and Takeoff. Offset has invested in Faze Clan, which is an E-sports entertainment organization in America. He is famous due to his distinctive style of creating rap music.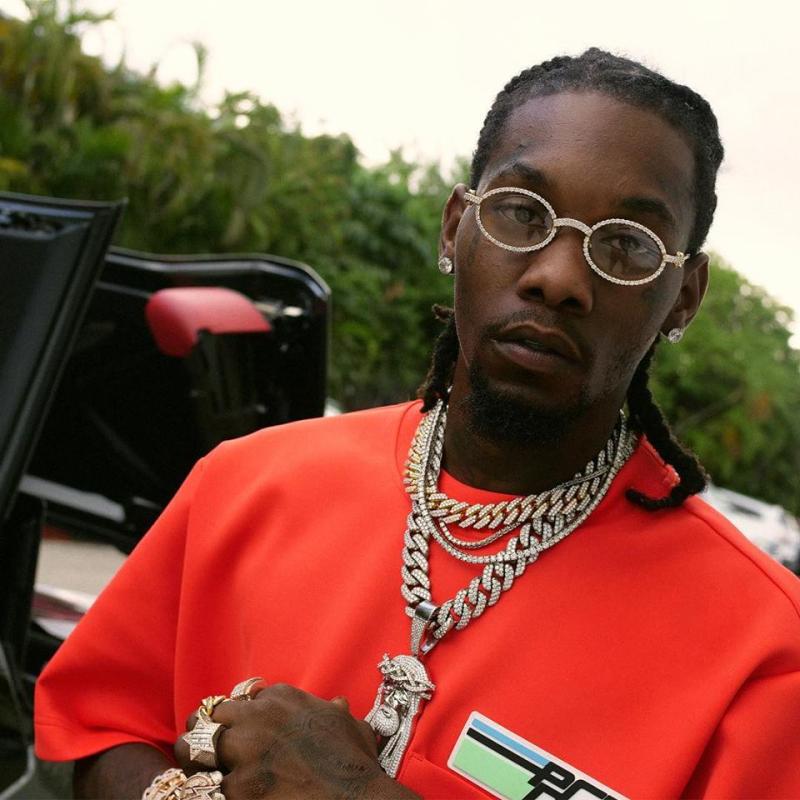 Kiari started to become prominent after he appeared in his family group trio titled as Migos. They released several great songs together. However, their track 'Versace' broke all the previous records. The rapper reached more fans through his fabulous releases including, One Time and No Label 2. His mixtape titled 'Young Rich Niggas' was launched in 2013. After release of successful songs, he didn't look back. He works with great dedication to make his musical compositions a great hit.
The rapper and his Migos group members were arrested when they found using marijuana. They had to face charges against the unlawful possession of the drug and firearms. All of them remained in police custody for four months. Offset has been released from imprisonment after a bail. He is on a 5-year probation nowadays, and trying to work on music projects. In January 2017, offset released his 2nd studio album titled 'Culture'. DJ Khalid appeared on the opening track of this album.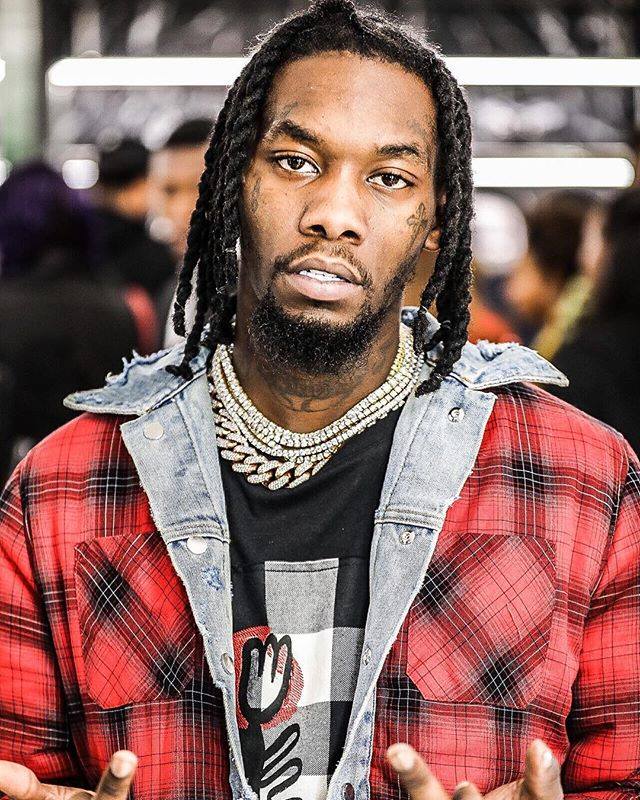 Who are Offset's Parents?
Offset was born in Lawrenceville, Georgia, America. He formed a trio called Migos in his hometown. Other two prominent members of the group are Kirshnik Khari Ball (who is also known as Takeoff) and Quavious Keyate Marshall (also known as Quavo). Both of them cousins of the famous rapper, Offset. All of them have spent time together from the beginning. No further information could be obtained about his parents and other family members. Offset hasn't revealed anything publicly about his parents.
Rap Career
Cephus created a trio named Migos, which included his other two cousins, Takeoff and Quavo. The group was formed in 2009, when they started to focus on Hip Hop music style. They had to face different problems in the beginning. At initial stage, name of the group was Polo Club'. Later in 2010, they renamed the group to Migos. After the successful formation of group, offset released their debut mixtape in 2012. This was a moderate success, and helped Offset in understanding the strengths of their group.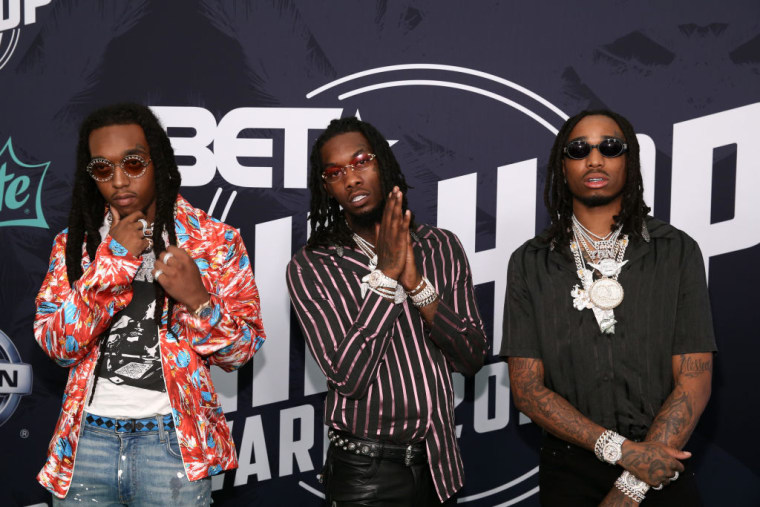 In 2013, they launched the all-time hit 'Versace' that peaked at number 99 on the US Billboard Hot 100. This proved to be the best-ever music effort from the group. One year later in 2014, they launched the next mixtape called 'No Label 2'. This started to become famous instantly after the official launch. Migos started to receive many wonderful remarks for the efforts that they had put in the creation of their 2nd mixtape.
Offset's career took a new dimension when he announced to release a complete studio album after signing a contract deal with label '300 Entertainment'. In July 2015, the trio launched their debut album under the title 'Yung Rich Nation'. The album peaked at 3rd position in Top Rap Music Albums. The second studio album from the Migos was 'Culture'. It was launched in January 2017, and secured the number 1 position on the US Billboard Top 200.
Personal Life
The rapper has never been involved in relationships with girls. We have never heard of him doing wicked stuff with woman. Offset has completely denied baseless rumors about his earlier relationships. Some says he has girlfriends, but doesn't want to talk about them openly. The latter verdict sounds true because he is the father of 4 kids. He has two sons and two daughters from his relationships. Names of his sons are Kody and Jordan, whereas names of his daughters are Kalea and Kulture Kiari Cephus. He has been dating the beautiful Cardi B for a long time. Both of them tied the knot secretly on September 20, 2017. The daughter Kulture is from his official wife, Cardi B. Unfortunately, Offset and his wife Cardi weren't okay with each other. So, they decided to become separate. On December 5, 2018, Cardi announced that both of them have parted their ways.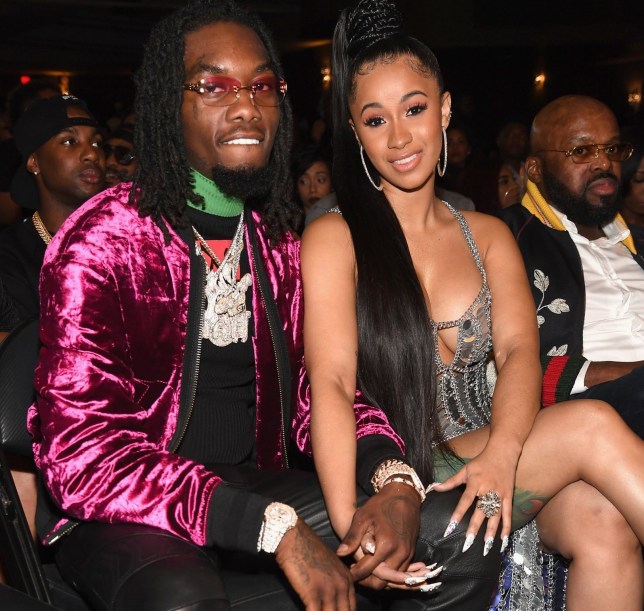 On the other hand, the talented star has come across legal issues quite a few times throughout his life. He has been kept under custody after facing a few legal charges. Nevertheless, the guy now seems to be a nice person after his release from Jail in 2015. Critics have said that Offset should keep his life balanced by not wasting time and money. If he lives a modest lifestyle, he has the potential to become the next big thing in Hip Hop industry. Offset likes lavish way of life and owns a luxurious car. He has said goodbye to bad habits after the unfortunate incident happened in his life. Offset now completely focuses on future of his musical group.
What is Offset's Net Worth?
Offset has successfully launched great hit numbers via Migos. The trio has performed on different music festivals as well. After launching studio albums, their fame started to boom across the United States. Offset is the leading member of their musical formation. That's why he is being noticed everywhere in their music videos. They have managed to earn a very handsome amount from their career in the music industry. According to latest information, Offset owns a total net worth of approximately $26 million. He has made this amount from their professional music career.