Biography
Mookie Betts is an American baseball player. He was born in Nashville, Tennessee. From his childhood, he was a great athlete. He currently plays as right fielder for the 'Boston Red Sox'. He won the Silver Slugger, Most Valuable Player, batting title, World Series, and Gold Glove in the 2018 season. No other player could achieve all these titles in a single season.
Apart from playing baseball, he is a tenpin bowler as well. He plays professionally for the PBA (Professional Bowlers Association). He has been in a relationship with Brianna Hammonds since 2005. Currently they are engaged and planning for the wedding. He has a daughter in real life. In 'minor league system' of Red Sox, he was chosen as the 'Offensive Player of the Year' and also 'Breakout Player of the Year'. In 2018, it is stated that he is a very distant relative of Meghan Markle, Duchess of Sussex.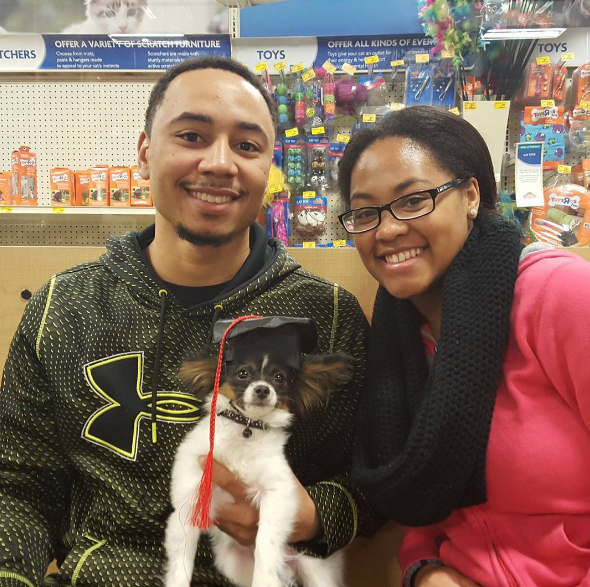 Parents
What ethnicity is Mookie Betts? Markus Lynn"Mookie" Betts or Mookie Betts was born on 7th October, 1992 in Nashville, Tennessee. He is of American nationality. His father's name is Willie Betts. His mother is Diana Benedict. Diana was the first coach of Mookie. She was a bowler and taught his son how to bowl in his childhood. Mookie went to John Overton High School. He was a very good basketball player in high school.He got a baseball scholarship and attended the University of Tennessee. He also went to Mississippi State University, the University of Alabama and Vanderbilt University.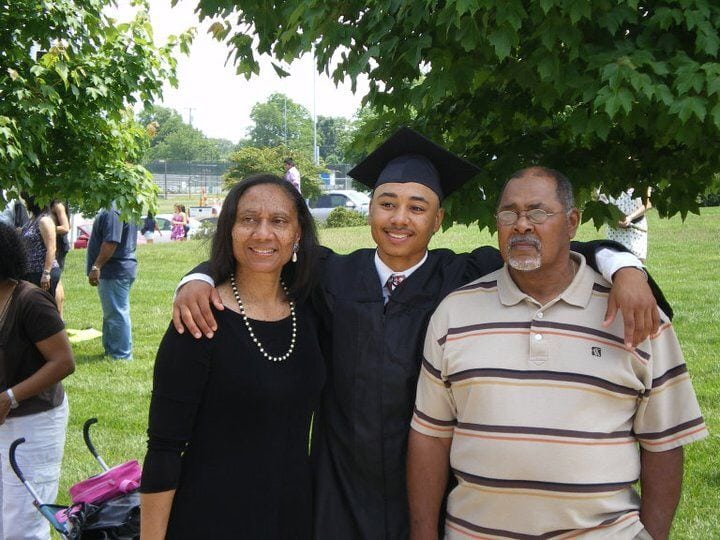 Is Mookie Betts his real name? His real name is Markus Lynn Betts. His parents wanted to make the initial 'MLB' to match with 'Major League Baseball'. So, they chose that name.
How did Mookie Betts get his nickname? After he was born, one day his parents were watching ex NBA player Mookie Blaylock performing. His nickname Mookie was inspired from the former basketball guard.
Kids
Does Mookie Betts have children? He is the father of a beautiful daughter with his girlfriend. His daughter Kynlee Ivory was born on 6th November, 2018.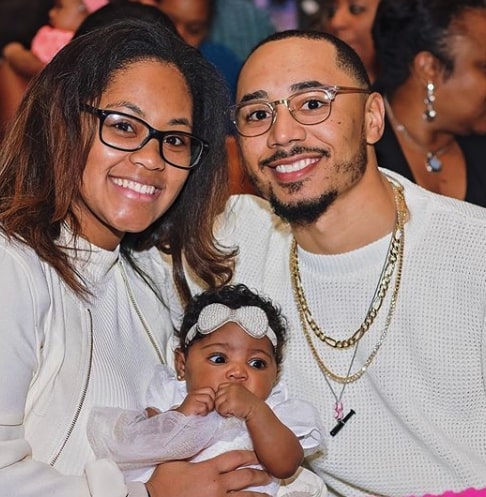 Where he lives right now?
❖ He is originally from Nashville and still lives there. He now plays for the Boston Red Sox, professional fielder in baseball of MLB or Major League Baseball.
❖ In 2011 MLB, Betts was selected by the 'Boston Red Sox For playing in the fifth round. Then, he signed a contract of $750,000 with that organization. In 2011, He played two games for the 'GCL Red Sox'.
❖ In 'New York–Penn League' 2012, he played 71 games with stealing 20 bases and batting .267. He became a regular shortstop, but he did better at the second base position. He was with 'Greenville Drive'.
❖ In the 2013 season..296 was battered by him with hitting streak of 19. Later he got the chance to be with 'Salem Red Sox'. In 2014 the 'Double-A Eastern League', he played that season for the 'Portland Sea Dogs'. In 54 games, he batted .355. After that, he got a promotion and in the 'Triple-A International League', he was with the 'Pawtucket Red Sox'. He batted .322 in 23 games.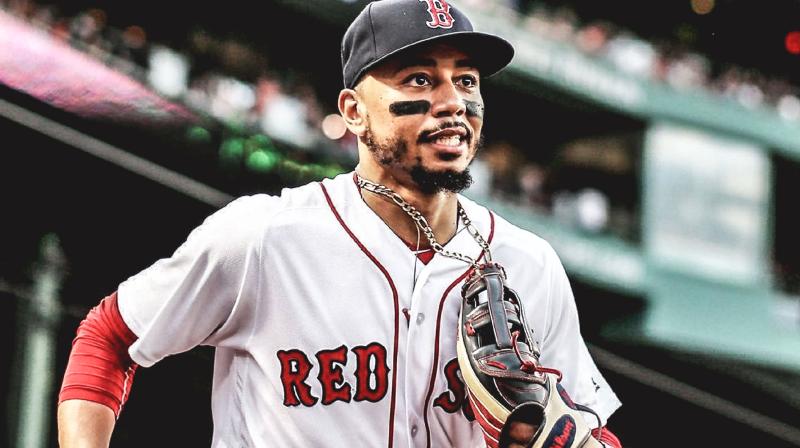 What number is Mookie Betts?
❖ From 2014, Betts started playing as the second baseman after getting promotion to the 'Red Sox'. His professional career started from that year. He first played against the Yankees. His first grand slam was against the Rays on 29th August. The pitcher was Chris Archer at Tropicana Field. Red Sox won that game. Mostly he played in the outfield in 2014 season. On 11th September, John Farrell, the manager announced that Betts would be regular at second base as Brock Holt and Dustin Pedroia, other two regular second baseman were injured.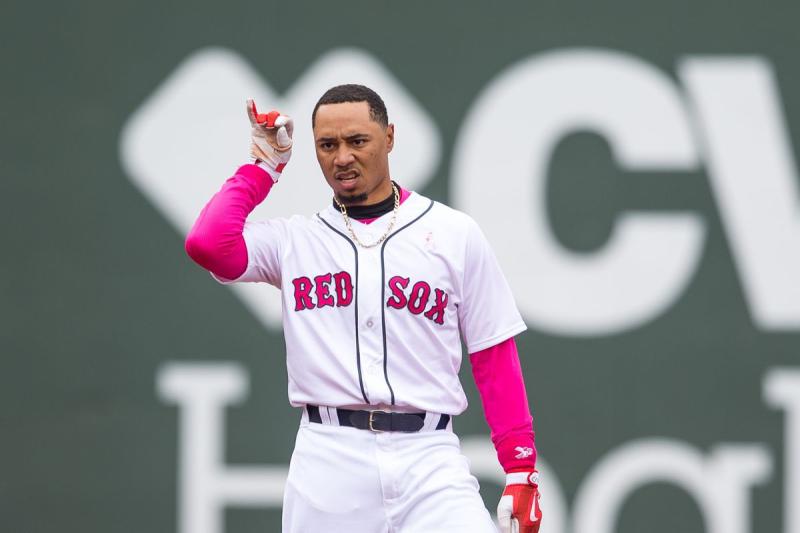 ❖ In 2014, he played 54 MLB games and split the whole season like AA, AAA and MLB. He got 5 home runs and hit .291 for his team.
❖ In 2015, he got a home run against the Philadelphia Phillies on the 'Opening Day for the Red Sox'. Next he played excellent against the Washington Nationals in the first 3 innings. In that season, his batting average was .291, scoring 92 runs, stolen bases were 21, 77 RBIs and home runs were 18.
❖ In 2016, he was the 'AL Player of the Month For the month of July. His batting average in 23 games was .368, 15 RBIs, stolen bases were 5 and home runs were 5 in that month. He was the first of that MLB season to hit 2016. During the whole season, he batted .318, 113 RBI, 42 doubles, 214 hits, scoring runs 122 and home runs were 31. His team finished the season with 93–69. He was shifted to right field from center field.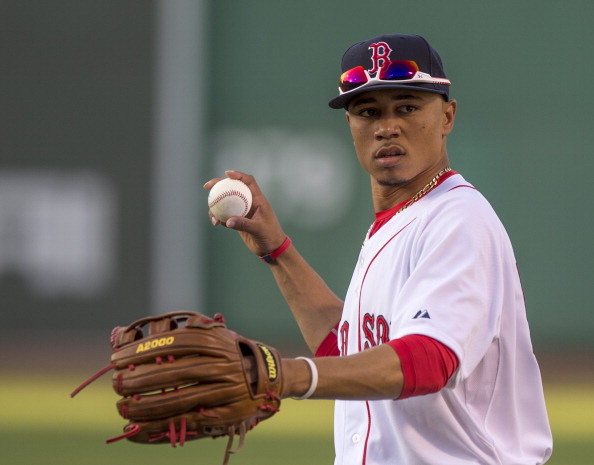 ❖ In 2017 season, his batting average .264, scoring runs were 101, 102 RBIs, 24 home runs and stolen bases were 26. His performance was good, but not great like the previous season. His 'power-speed number' was third in that season. He also won the 'Golden Glove Award' for the second time. The previous one was in 2016.
❖ In 2018, there was a column in 'The Boston Globe Like 'Mookie Betts or Mike Trout: Who gets the nod?' by Nick Cafardo. In that column there was a comparison between Betts and Mike Trout, one of the best players in baseball. Ten professionals were asked to give their opinion. Seven of them were chosen Trout and the rest gave their vote to Betts. Betts told that it was a great honor for him to be in the same conversation with Trout. His team won against 'Kansas City Royals' where he got 3-home runs. During that season, he made a history in MLB by becoming the first player who produced four 3-homer games before turning 26.
❖ In 2019, Alex Cora the manager announced that Betts is the second hitter and the first hitter will be Andrew Benintendi. Swapped the position of the hitters from the previous season. But at the beginning of June, again the position has been changed and Betts is now the lead-off hitter of the Boston Red Sox.
Personal life
In 2005, he met Brianna Hammonds, his girlfriend while he was in middle school. Since then, they are together and still going strong. They are always with each other through thick and thin. Though there is not any confirmation from anyone, but rumors are being heard that they are already engaged and planning to get married. A wedding registry has already been done.