Biography
Bow Wow is an American rapper, TV presenter, actor, and a broadcaster. His real name is Shad Gregory Moss but is famous by his stage name Bow Wow formerly known as Lil' Bow Wow. At the age of 13, during the early months of the new millennium, he released his first album, Beware of Dogs. His debut album was a huge success, which was later followed by his next hit Doggy Bag in 2001. He grabbed a huge fan following of all ages with his exceptional rapping skills, which he had from a tender age of 3. In 2002, Bow Wow stepped in Hollywood with a cameo in All About the Benjamins and gave an amazing performance in the leading role in Like Mike.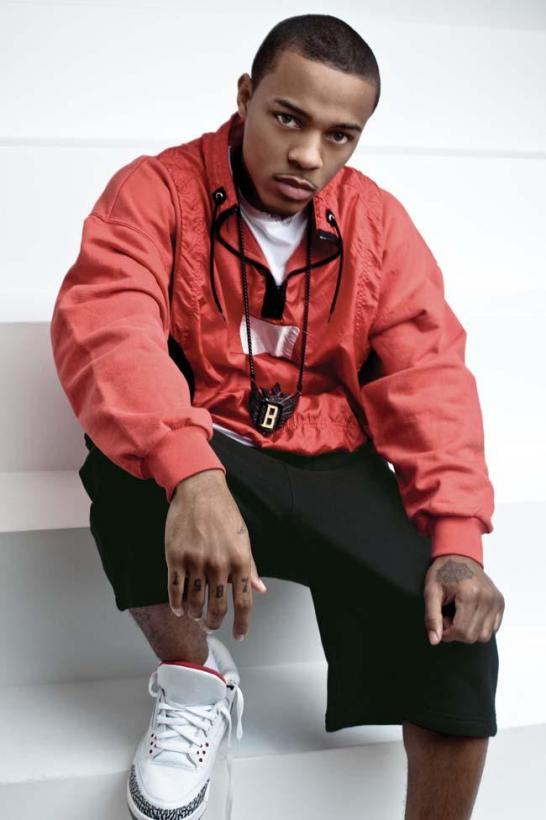 About
Shad Gregory Moss is a Pisces and was born on the 9th of March 1987 in Columbus, Ohio, US. The famous rapper was born to Alfonso Preston Moss (Father) and Teresa Rena Caldwell (Mother). Although his biological father abandoned him and he never met him. Later his mother, who is also a hair stylist married a practicing lawyer from Houston, Rodney Caldwell. Bow Wow shares a good bond with his stepsisters Erica and Jasarah. He is an American nationality holder and has an Afro – American ethnicity.
He started at a very young age of 5 and never missed any chance to perform at any friends or family event. He debuted with his album Beware of Dogs when he was just 13 years old teenager. Since then he never looked back. Bow Wow revealed in one of his interviews about his craze for rapping from his childhood. In his recent interview, he revealed that his life has changed a lot after becoming a father. He loves to spend his free time with his daughter and says that she is an angel in his life.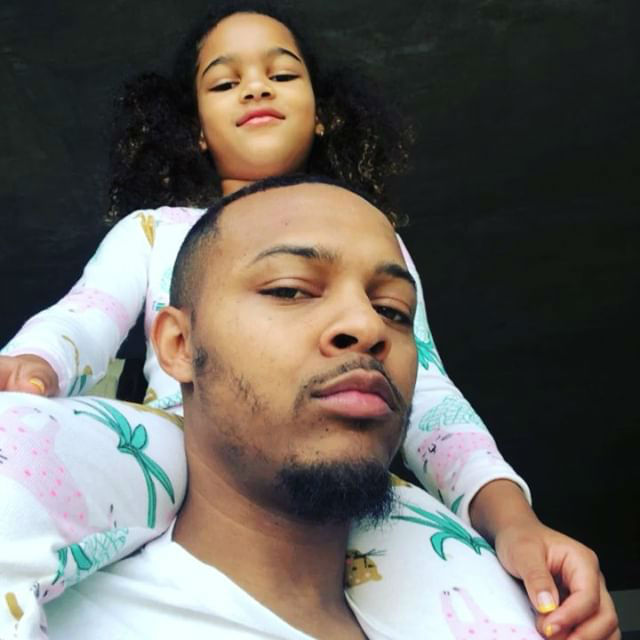 When he started his career, his rapping was praised by the leading rappers of that time, which helped him to touch the sky with success. He has successfully bagged many certificates (gold and platinum) and was also ranked in the Top 200 and Top 100 charts of the Billboards.
The famous rapper turned into an amazing actor and has given an amazing performance as Twinkie in the blockbuster movie of 2006, "The Fast and the Furious: Tokyo Drift", as Gary in "Hurricane Season", and the list goes on. In 2001, he was cast with the superstar Beyoncé, Wyclef Jean and Mos Def in "Carmen: A Hip-Hop Era", which was produced by MTV.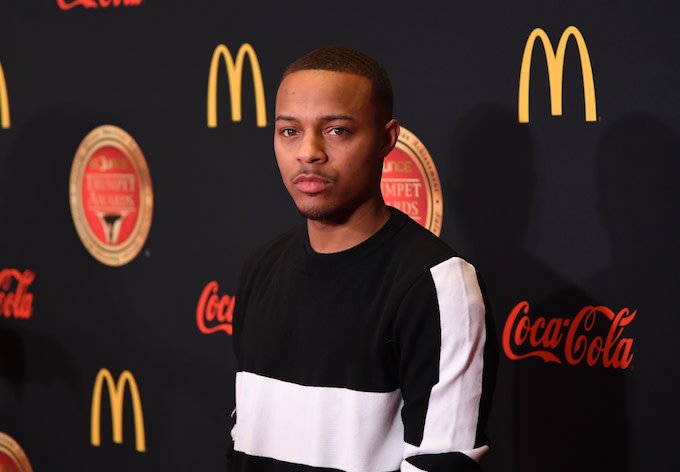 The crackerjack entertainer was globally recognized at the beginning of his career due to his talent. He received many awards for his performance, for instance, "Teen Choice Award" in the year 2009. While counting his album make a long list of successful hits, which stayed on the rapping list for a long time. He always engages his audience with his remarkable style and rapping during the concerts.
Career
As a Rapper. He got his first break in 2000, with the album Beware of Dogs. Lil Bow Wow was on the 9th cloud as for a teenager, it was a huge success and did a record sale of 3 million + copies until 2009. One of his hit songs, Bow Wow – that's my name with Snoop Dogg received a Platinum certification from RIAA and got a ticket to enter in the Billboard Hot 100 charts. Other hit numbers of the album include Bounce with me, Ghetto Girls and Puppy Love.
After the commercial success of his first album, he released his next album Doggy Bag following the first one at the end of 2001. It seems like stairs to success has no end for him, as this album also received Platinum Certification from RIAA and around 1.1 million records sales are made in the US till date. Few hits from this album include Thank You, Take Ya Home and Basketball, which was also featured in his debut movie Like Mike.
He dropped "Lil" and made Bow Wow as his official stage name, as the iconic star was no more Lil. Unleashed was the first album after changing his stage name. It was in a collaboration with Columbia Records, which was also a massive hit and reached at the position of top 3 in Billboard 200. He got a Gold Certification for that from RIAA. His number of achievements has a never-ending list in the music industry.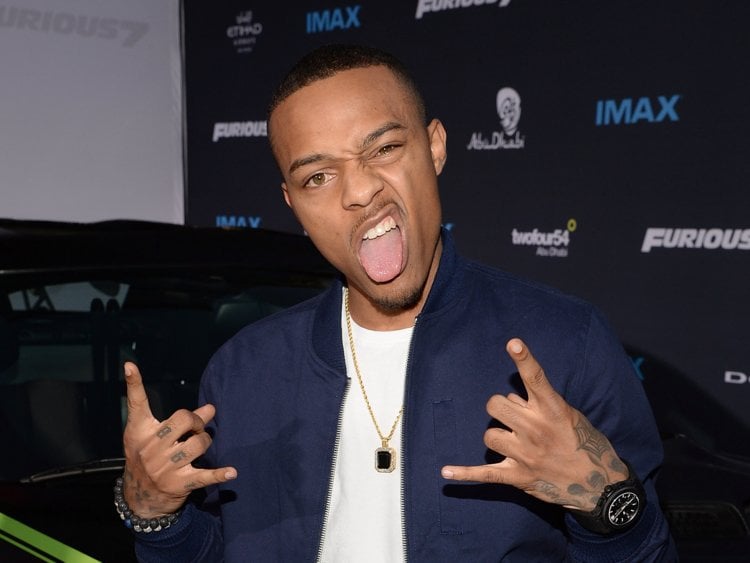 As an Actor. He started producing and acting as well and made his debut in the movie, Like Mike. The movie released in July 2002. He played the role of an orphan, who gets shot during the NBA. His acting was highly acclaimed and he entered Hollywood with a NO EXIT sign. Roll Bounce, Hurricane Season and The Fast and the furious: Tokyo Drift, CSI: Cyber and few more superhit movies in which he acted.
Who is Bow Wow Dating?
Bow Wow has been in a lot of relationships but unfortunately, none lasted longer. He has a daughter with ex-girlfriend Joie Chavis named Shai Moss, who was born in April 2011. His streaming relationships got the limelight with Ciara, Kat Stacks, Melody Thorton, Ayisha Diaz, and Teairra Mari. In November 2014, he got engaged to girlfriend Erica Mena but the cupid didn't work well with the couple and they split after 2 years of engagement.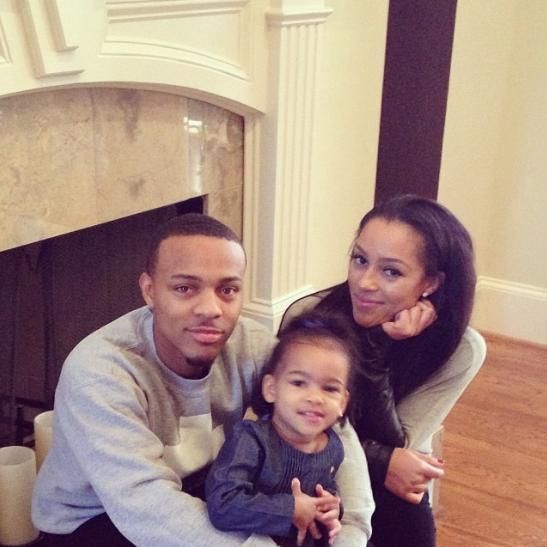 How much is Bow Wow's Net Worth?
Bow Wow started earning at a young age and has earned millions through his professional career. His estimated net worth is around $1.5 million. He owns a luxurious house, which costs approx. $151,000 and opulent cars like Lamborghini, Range Rover, Bentley, and 911 Turbo by Porsche, which add a huge number in his net worth.