Biography
How did Lil Skies get famous?
Kimetrius Christopher Foose is professionally known by the name of 'Lil Skies'. He is songwriter, singer, and rapper from the United States. Rapper with tattoos all over body belongs to Waynesboro, Pennsylvania. He is a very talented person with the ability to create some of the most exceptional music numbers. Currently, he has signed a contract with 'All We Got Entertainment' via the Atlantic Records.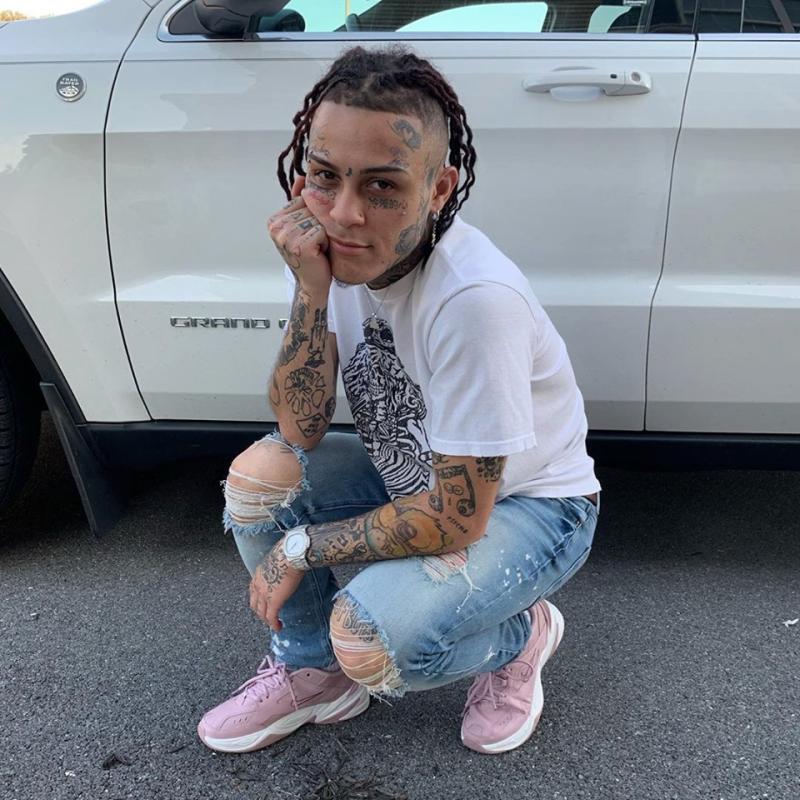 The best-performing music numbers from the rapper are: "Nowadays", "Red Roses", and "I". All three songs secured number 55, 69, and 35 on the US Billbaord Hot 100 list. They played a very important role in making the singer even more popular across the country. He is also known for his best debut album called 'Life of a Dark Rose'. It was released on Jan 10, 2018 and succeeded in securing the 10th spot on the US Billboard 200 chart. RIAA certified this album with the 'Gold' title on November 9, 2018. All these amazing songs made him popular in no time. You can still hear his songs being played in cars, pubs, saloons, and restaurants.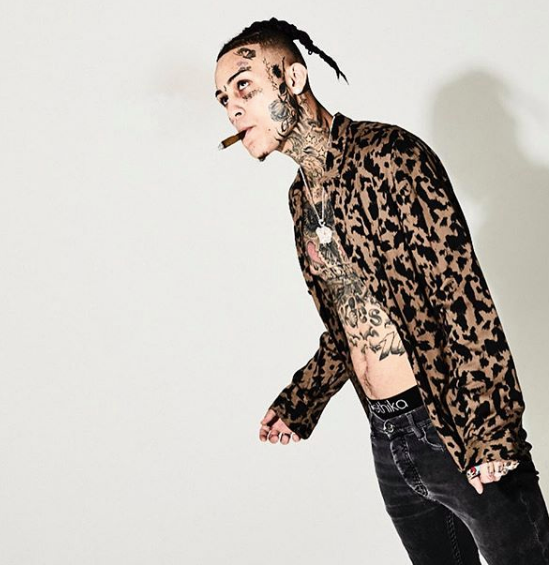 Who are Lil Skies's parents?
Lil Skies was born to multicultural parents on August 4, 1998 in Chambersburg, Pennsylvania. His father, Michael Burton Jr., was a hip hop artist previously famous as Dark Skies. He is now known as BurntMan. Foose was lucky to get music inspiration from his home. He used to write and sing songs at his early age. His father helped him with everything he needed at a young age. Lil's father wanted his little one to grow up as a singer. That's the reason why he kept motivating his son for the music industry.
Mother of Foose is known as 'Shelby Feliciano'. She is a loving lady who has great compassion for her son. The entire family of Foose shifted to Waynesboro (Pennsylvania) when he was studying in third grade. His parents played a very significant role in making their son a good person, both in personal and professional areas. Unfortunately, Lil's father had to suffer from a serious injury caused by a chemical explosion at his workplace. Due to this incident, Lil Skies used to spend his summer vacation at his relative's house, where he met his friend and cousin.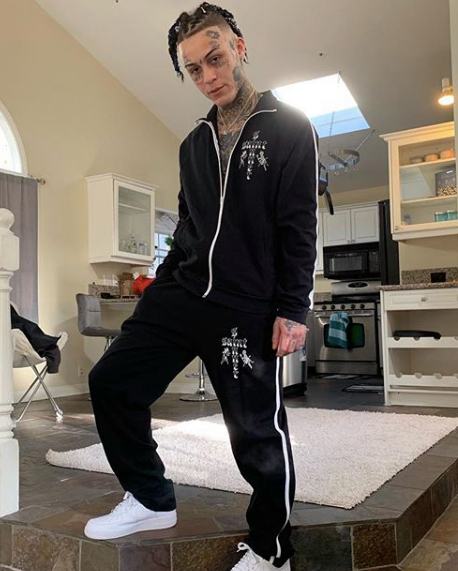 Foose went to the Waynesboro Senior High School from where he graduated in 2016. He also attended the Shippensburg University in Pennsylvania for a short span of time. He dropped out from the university to pursue his professional rap signing career.
Rap career
In regards to professional signing career, Marco Feliciano (Skies' Cousin) and Landon Cube (his friend) offered great help to Lil Skies in becoming a professional singer. Foose was just 11 years old when he released his first professional project in collaboration with his friend and cousin. He released 'Birth of Skies Volume 1' on August 14. The following year he alongside his father wrote the album 'Father-Son Talk', where they discussed the entire recovery process.
Foose first opened for the Fetty Wap when he was studying at the University of Shippensburg. Later on, he released the debut mix tape titled 'Alone' in Jan 2017. After six months in July 2017, he launched two favorite songs with the titles 'Off the Goop, and 'Red Roses'. Furthermore, he released more exciting songs for his entire fan base and this included numbers like 'Signs of Jealousy' and 'Rude'.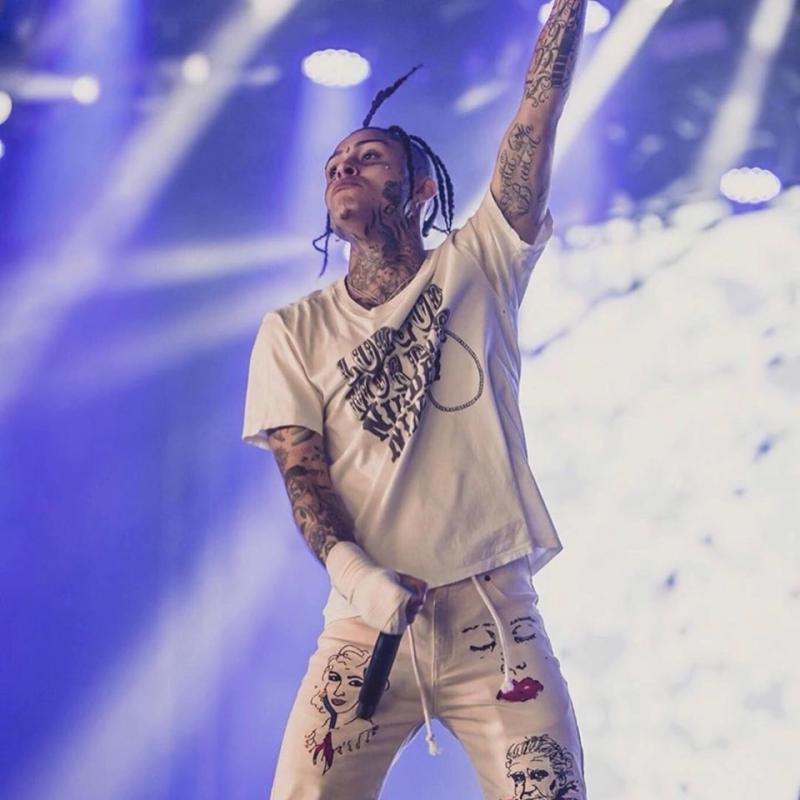 The amazing signing talent of Lil Skies attracted the management of Atlantic Records. After this intervention, the rapper was able to release his very first major album with the title 'Life of Dark Rose' on January 10, 2018. It became so popular in the United States that it secured the 23rd spot on the US Billboard 200 chart. It further made progress and hit the number 10. Popular songs including 'Red Roses' and 'Nowadays' featured the star Landon Cube and made appearance on the US Billboard Hot 100. These singles were positioned on number 98 and 85 respectively.
The famous rapper toured nationally with his friend Lil Uzi Vert in the year 2017. The very next year in 2018, he also toured for his album 'Life of a Dark Rose' but this tour had to come to an end due to his sudden illness. His song 'Lust' was officially released as the 3rd single from the album 'Life of a Dark Rose'. This song was able to hit number 87 on the US Billboard Hot 100. RIAA certified this song to be Platinum after seeing its great success. He released another song 'I Know You' on May 31 and again this song picked up 79th position on the US Billboard Hot 100. As expected, RIAA certified this song to be of 'Gold' level.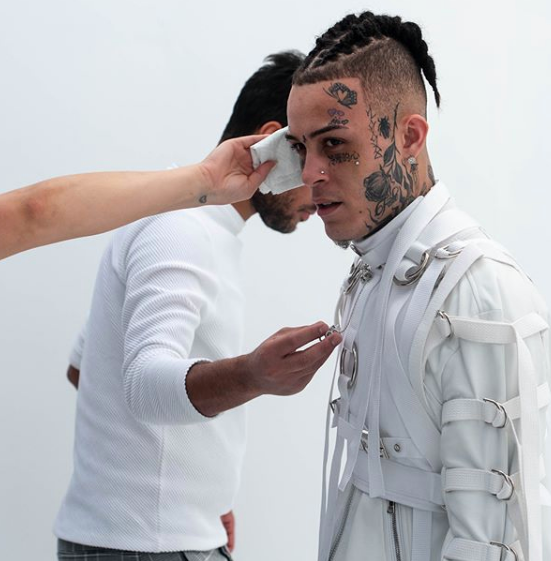 Lil Skies happily released his next major album 'Shelby' on March 1, 2019. This also proved to be a fantastic success for the young star. Recently on May 21 (2019), Foose launched new music video 'Breathe' from the recently launched album 'Shelby'.
Is Lil Skies Married?
Skies has kept his personal life totally away from media. He doesn't seem to talk about his affairs or girlfriends in front of television. He has confirmed that he doesn't have any girlfriend to spend time with. He likes to focus on his professional career and wants to stay away from being trapped in love rumors. He is not married and have no similar plans in the near future.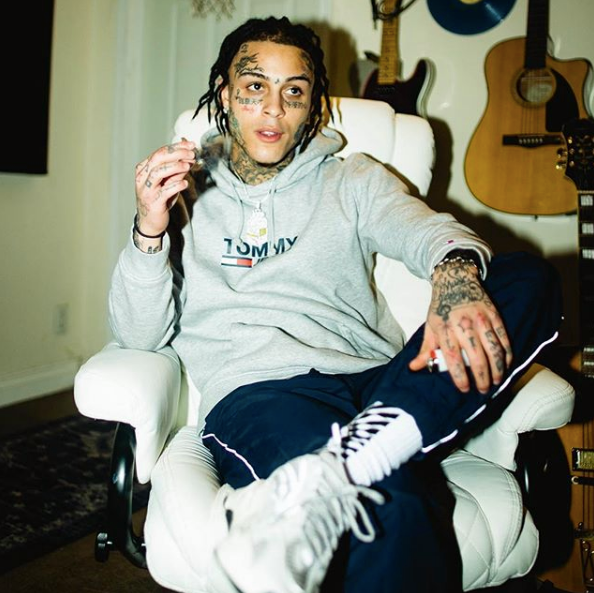 What is Lil Skies's Net Worth?
According to the recent information collected in 2019, Lil Skies or Kimetrius Christopher Foose is said to own a total net worth of $3 Million. Major source of his income is rapping and signing. He has signed contracts with a few companies and earned money from music concerts and tours. It's just the beginning of his professional career. He is aimed to bring his rapping talent entirely to the mainstream music industry.