Biography
Brody Jenner or Sam Brody Jenner is the prestigious television personality from the United States. He is not just an actor, but also a disc jockey and model. He spent early days of his life in Los Angeles, California. Brody is best known for his reality show titled 'The Princes of Malibu'. He was the creator, producer, and host of that famous television show. This show was aired in 2005 and helped make Brody one of the most lovable celebrities from America.
His elder brother named Brandon Jenner and one of his great friends Spencer Pratt both appeared in the same television reality show. He is said to be in relationship with Lauren Conrad, due to which he grabbed attention of her fans as well. Due to short-term relation with Lauren, Brody had to cease friendship with his longtime friend Pratt. Both of them started to have misconceptions due to Lauren.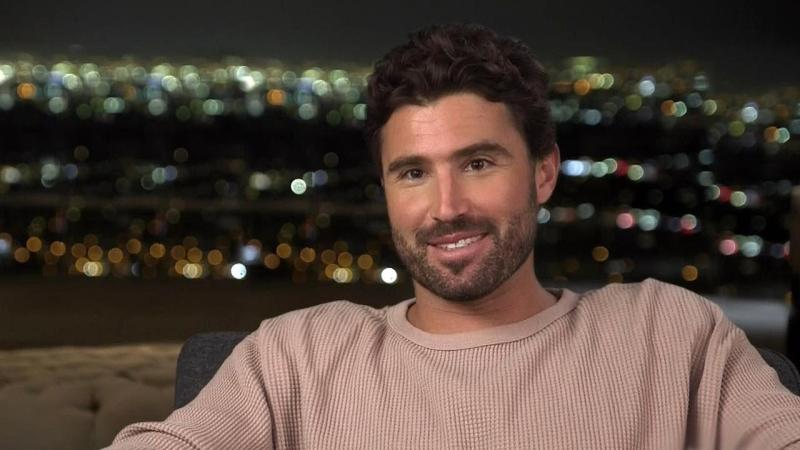 Brody is a very smart and stylish actor who possesses the ability to play his character in a very decent way. Jenner is also known for his great movie 'The Hills', which was released in 2006. The 35-year old American is keen to work in the movie industry and has so many great plans ahead. Brody has grabbed attention of the Hollywood industry due to his charismatic appearance. He has the capability of producing worth-seeing content. People just love watching his movies and television series.
Who are Brody Jenner's parents?
Brody is the beloved son of Linda Thompson and Bruce Jenner or also known as Caitlyn Jenner. He was born on August 21, 1983. His parents are also great names from the showbiz industry. His father was also a reality show personality and retired champion from Olympics. Her mother was one of the leading actresses from the acting industry.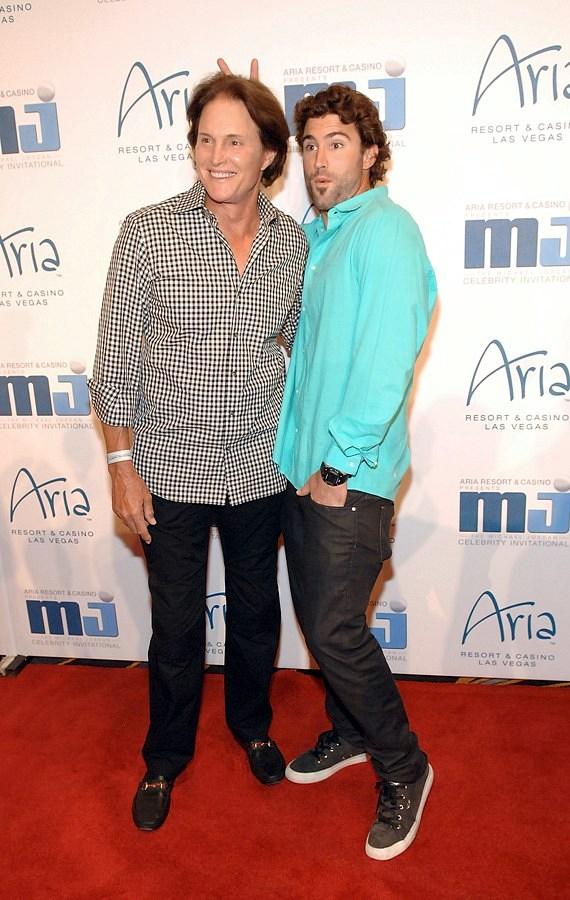 Brody is half-brother to Casey and Burt. His father also married to Chrystie Crownover and their marriage lasted for just 9 years (from 1972 to 1981). His younger brother Brandon Jenner is also a famous personality from the reality television industry. His parents divorced in the year 1985. Caitlyn Jenner again married to Kris Kardashian who was the ex-wife of Robert Kardashian (attorney). Due to this reason, Brody is also a stepbrother of Kim, Khloe, Rob Kardashian, and Kourtney. Kris welcomed his half-sisters Kylie Jenner and Kendall in 1997 and 1995.
Career
Brody Jenner appeared in movie 'The Hills Live' in 2010, where he played the role himself. His acting skills were truly admired by the movie fans. Later in 2005, Jenner showed his talent in the 'Princes of Malibu'. This was a great achievement for the star as his performance in the television show got great appreciation from everyone. The series contained 6 episodes, full of entertainment and fun.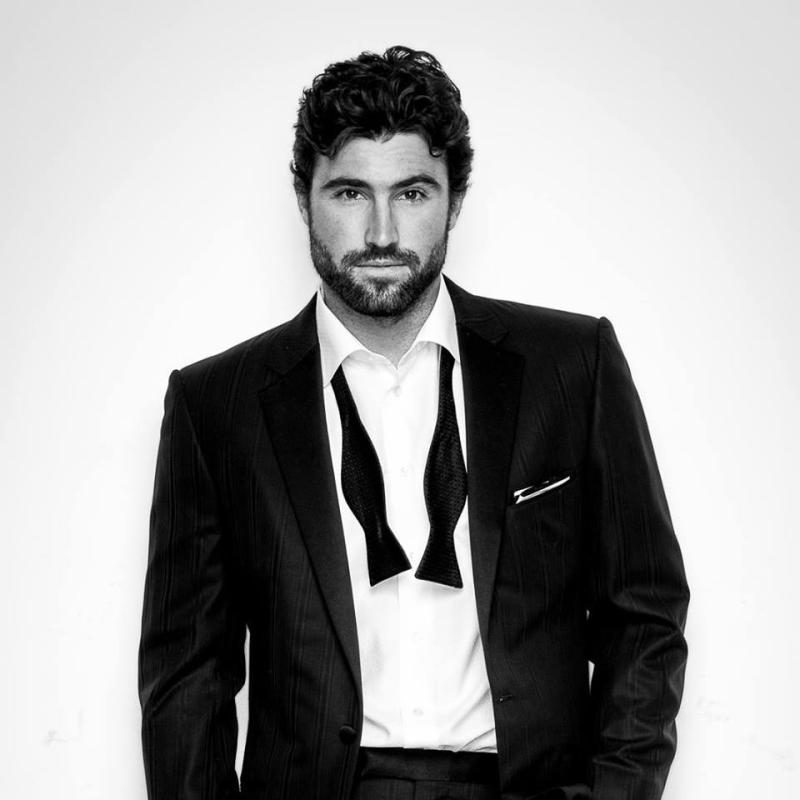 Seeing the success of his television show, he starred in the 'The Hills' television series which was broadcasted from 2007 to 2010. About 63 episodes of the show got aired on television in three years. In 2008, Brody appeared in 'Party Monsters (Cabo)'. The same year he also hosted the show 'Bromance'. Jenner was also the executive producer of this TV show.
In 2011, Brody Jenner made appearance in Kourtney and Kim Take NY television series. The very next year in 2012, the handsome star got the opportunity to work in the 'Playboy Morning Show'. Other prominent projects of Brody Jenner include Keeping Up with the Kardashians, I Am Cait, Sex with Brody, and The Hills: New Beginning. He has become one of the leading television stars in the American TV show history.
Personal life
Brody, being a handsome man, has been associated with more than a few girls from the showbiz industry. Jenner tied the wedding knot with the beautiful model Kaitlynn Carter. Both of them kept dating for about two years, and then they decided to get engaged on May 4, 2016.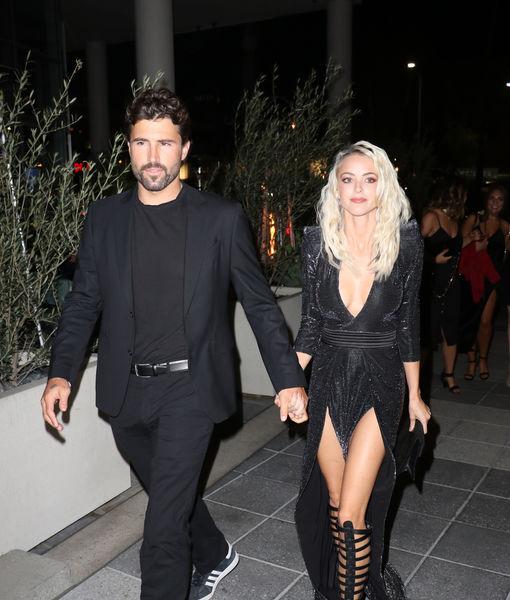 According to reports, Brody proposed his love 'Kaitlynn' on Nihi Sumba Island (located off the coast of Indonesia). Furthermore, both of them got married in June 2018. Information sources suggest that they invited about 50 members from friends and family. They wanted to celebrate a simple yet memorable wedding.
Both of them were enjoying a very happy married life. They kept sharing love moments on social media accounts and their fans loved seeing them together. They don't have a child as of today. According to authentic information sources, the couple have parted their ways in July 2019. This was very unfortunate to see them going separate as the couple really looked great together. The reason of their separation is still unknown. People have talked a lot about their separation in the recent days. Some have said that Brody started dating someone else due to which they decided to become separate.
How much is Brody Jenner's net worth?
Brody Jenner has a very bright television career. His professional life took spike with the release of projects including 'The Princes of Malibu', 'Bromance', and 'The Hills'. Although, his talent is appreciated in every acting project, yet his performance in 'Keeping up With the Kardashians' proved to be a great achievement. The reason why he has been able to make a handsome amount of money from his acting career is his dedication to work hard. According to sources, he has a total net worth of $6 Million. His total net worth will increase with his future acting projects.
Physical Info
Brody Jenner has an athletic body. That's why he is considered to be the perfect model. He is a tall and handsome man with 5 feet and 11 inches height. His total body weight is 78 kg. His dark brown hair makes him look very attractive every time he appears on the television. He has very deep eyes that add more charm to his charismatic personality.