Biography
Kristen Mary Jenner Houghton is professionally famous by her stage name, Kris Jenner. She is a businesswoman, entertainment manager, famous television personality, producer, and author. She has gained critical acclaim by excelling in all fields of life. Her fame knew no bounds after she appeared in the American reality TV series titled 'Keeping up with Kardashians. The television show was launched in 2007 and still being aired in the United States. Kris is also known by names such as Kris Houghton, Kris Mary Houghton, and Kris Kardashian.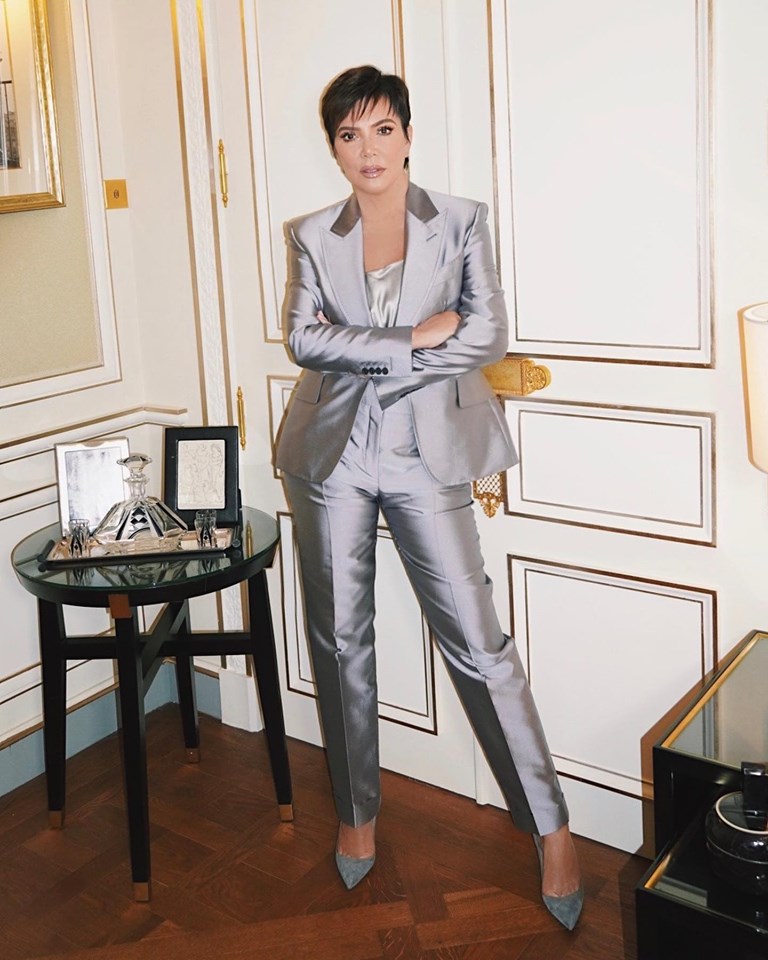 Jenner is the mother of four lovely kids from her ex-husband Robert Kardashian. Their names are Khloe, Kourtney, Robert, and Kim. Later on, the evergreen beauty married Bruce Jenner who is also a famous television personality and former Olympic Games medalist. She gave birth to Kylie and Kendall after being married to Bruce. Kris has a very appealing personality and that's the reason she becomes a point of attraction for all the media houses.
She is 64 years old as of 2019 and active in the field of entertainment since 2007. The graceful lady spent her love life with her former husband Robert Kardashian from 1978 and 1991. After getting divorced, she tied the wedding knot with Bruce in late 1991. They lived together for about 24 years and eventually divorced in 2015. Kris has a very close relationship with his all six children from former husbands. There are many amazing traits that make Jenner an amazing woman from the American showbiz industry. She is always eager to work hard in order to accomplish great achievements in life. Her professional life is full of accomplishments and rewards.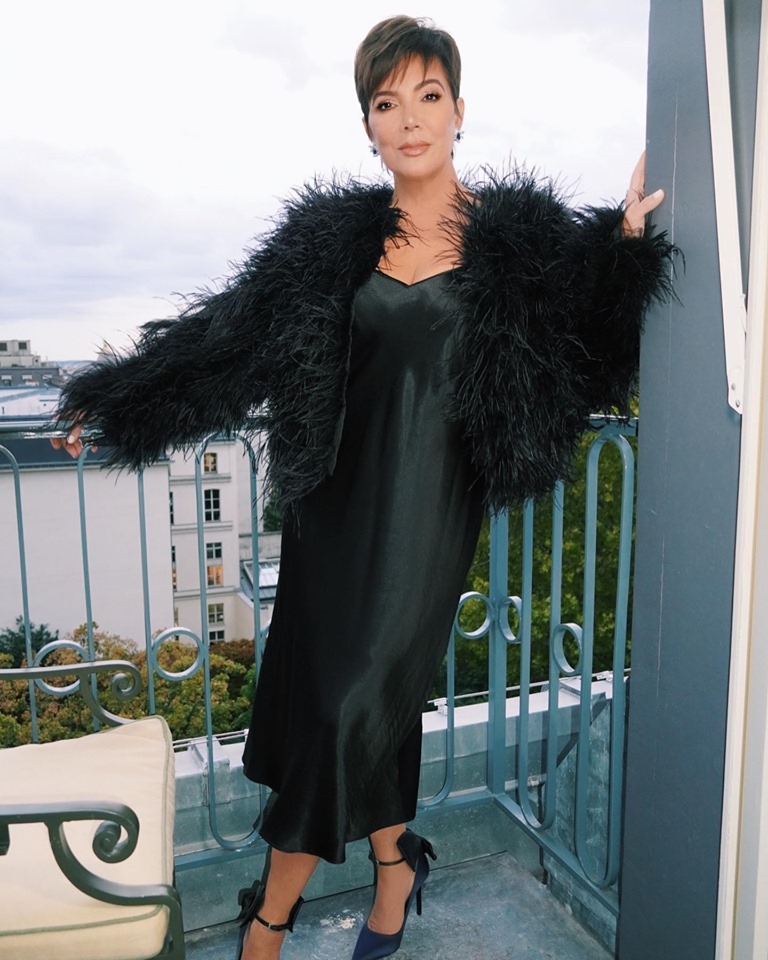 Who are Kris Jenner's Parents?
The reality television personality was born in San Diego, California on Nov 5, 1955. Kris was privileged to be the first child of Robert True Houghton and Mary Jo Shannon. The father of the talented lady was an engineer in the United States. She was very close to her parents during childhood. Jenner belongs to Scottish, Irish, Dutch, German, and English ancestries. Kris had to suffer from the separation of her parents at the age of seven. This was a devastating time for the family as they couldn't stay together anymore.
Kris and her younger sister named Karen lived with their mother after the divorce between parents. After a few years, Jenner's mother got married to a businessman named Harry Shannon. The entire family shifted to Oxnard, California, but three months later they moved back to San Diego due to business concerns. The television celeb attended the Clairemont High School in San Diego and completed her graduation from the same school in 1973. In 1976, she kept working as a flight attendant to earn a livelihood.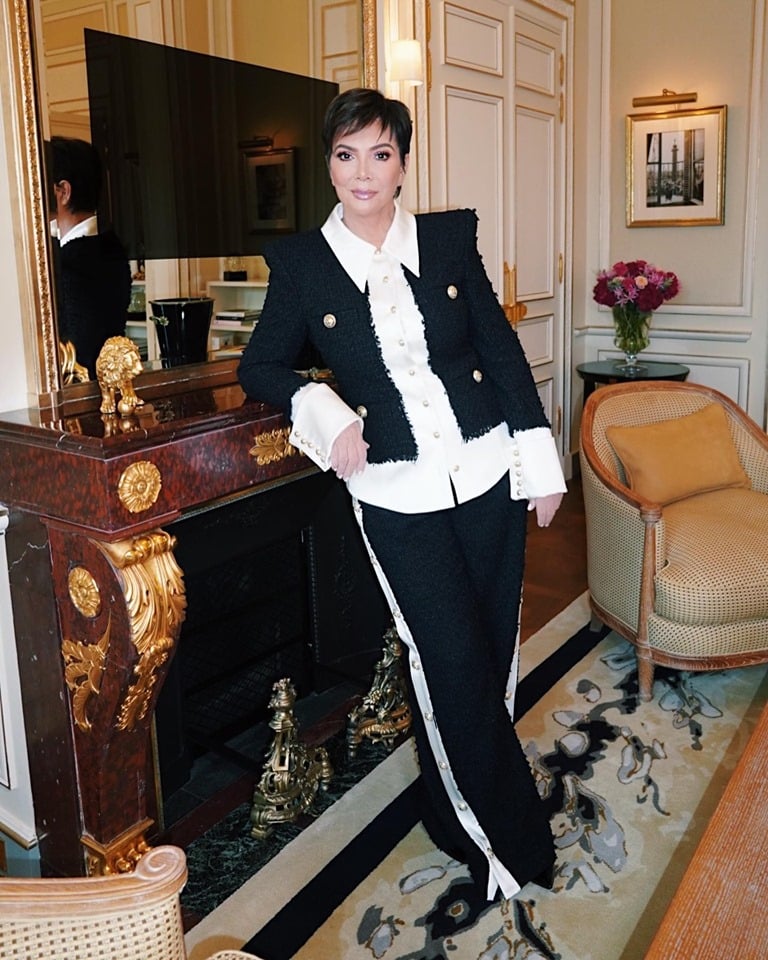 Career
In 2007, Jenner got the opportunity to work in a television reality show produced by Ryan Seacrest. The producer wanted to run a television series based on her family. The show was first aired on Oct 14, 2007, with the caption 'Keeping Up with Kardashians'. It was broadcasted on the E Cable Network at that time. The main focus of this show was to discuss both the professional and personal lives of Kardashians. Now, it has become one of the most longest-running reality TV shows on American television.
Apart from her presence on the television, Jenner runs a very fruitful production company called 'The Jenner Communications'. In 2004, the celebrity also launched an exclusive boutique 'Smooch' dealing in kids' clothing after association with her daughter Kourtney. This clothing business continued for about 6 years before coming to an end in 2009. She is also working as a manager for her daughter Kim. Kris focuses on the management of her children's careers as well.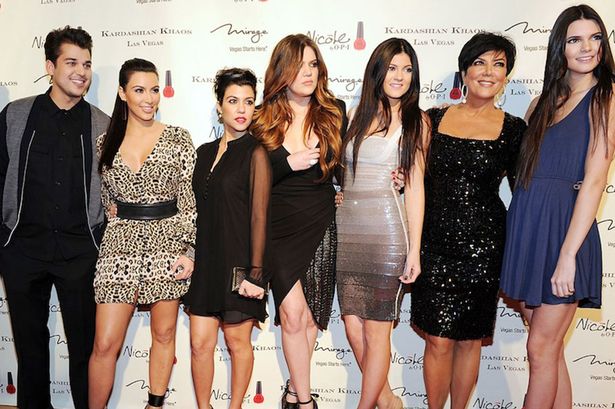 Jenner had a keen interest in writing from the beginning of her career. She wrote an autobiography titled 'Kris Jenner And All Things Kardashian' at around mid-2011. Her second piece of writing was titled 'In the Kitchen with Kris'. It was a cookbook discussing favorite dishes of Kardashian's family. Kris received great attention after launching a couple of books.
Kris has worked on many projects as a producer. The talented lady has also been featured in music videos such as "Thank You, Next" and "Where Is the Love?". She worked with Ariana Grande and The Black Eyed Peas in these music videos. She has featured herself in several guest appearance roles on the television. Some of these include The Mindy Project, America's Next Top Model, Dancing with the Stars, and Flip it Like Disick.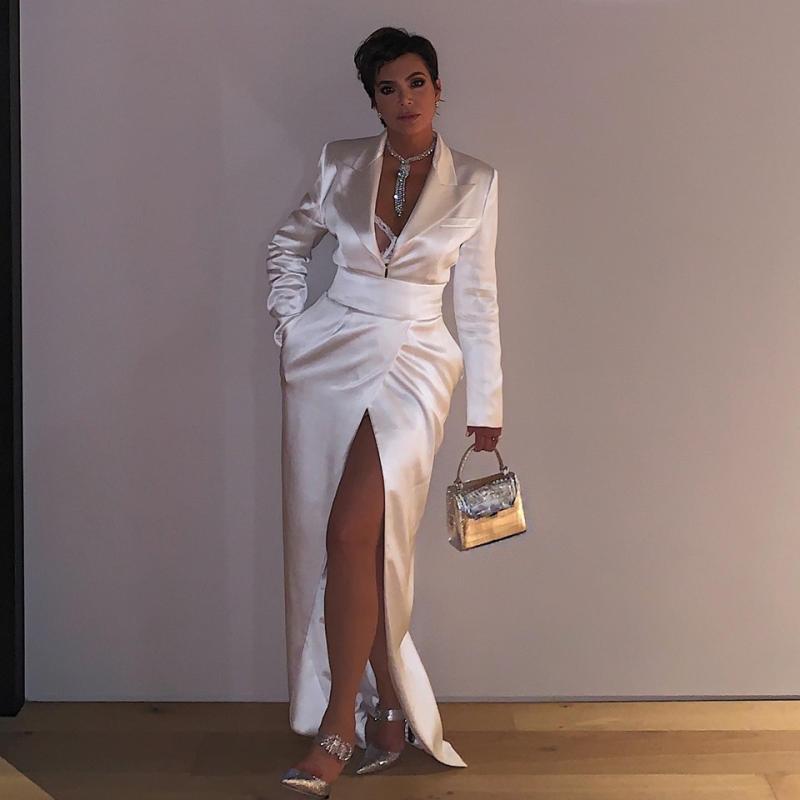 Is Kris Jenner Married?
Kris Jenner first loved and married the famous lawyer named 'Robert Kardashian'. The couple stayed together for years and had four children named Kourtney, Kim, Rob, and Khloe. They didn't feel comfortable together even after years of relationship. They divorced each other in 1991 and parted their ways. However, they became separated in a friendly way and remained friends with each other until Robert died in 2003.
Kris' second husband is the former Olympian named William Bruce Jenner, who is known as Caitlyn Jenner nowadays. Both of them tied the wedding knot soon after Kris divorced Bruce. She has two children from her second marriage with the Olympian. Names of the remaining two kids are Kylie and Kendall, who were born before the couple divorced in 2015.
Kris Jenner was in a romantic relationship with Todd Waterman despite the fact that she was married to Kardashian. She gave a confessing statement in 2012. Back in 2014, the reality television star began dating Corey Gamble but both separated at the beginning of 2018. She is currently living life as a single.
How much is Kris Jenner's Net Worth?
Kris Jenner is one of the richest American celebrities who pursued their career as a reality television star. She earned good revenue from side businesses at the same time. Kris has managed to pile up a massive $90 Million net worth as of 2019. She loves living a luxurious lifestyle in the United States. Celeb children of the old lady also enjoy having a huge amount in their banks.