Biography
Niykee Heaton is one of the most glamorous singers from the American showbiz industry. She is the prestigious songwriter, musician, and producer. The beautiful young lady has started to attract a large number of followers not just from the United States, but from across the globe. Mostly, she grabbed attention after uploading interesting acoustic guitar covers on her official YouTube channel. The covers based on hip-hop songs gave her huge magnetism from music enthusiasts. Those contemporary hits went viral overnight and made this girl popular worldwide.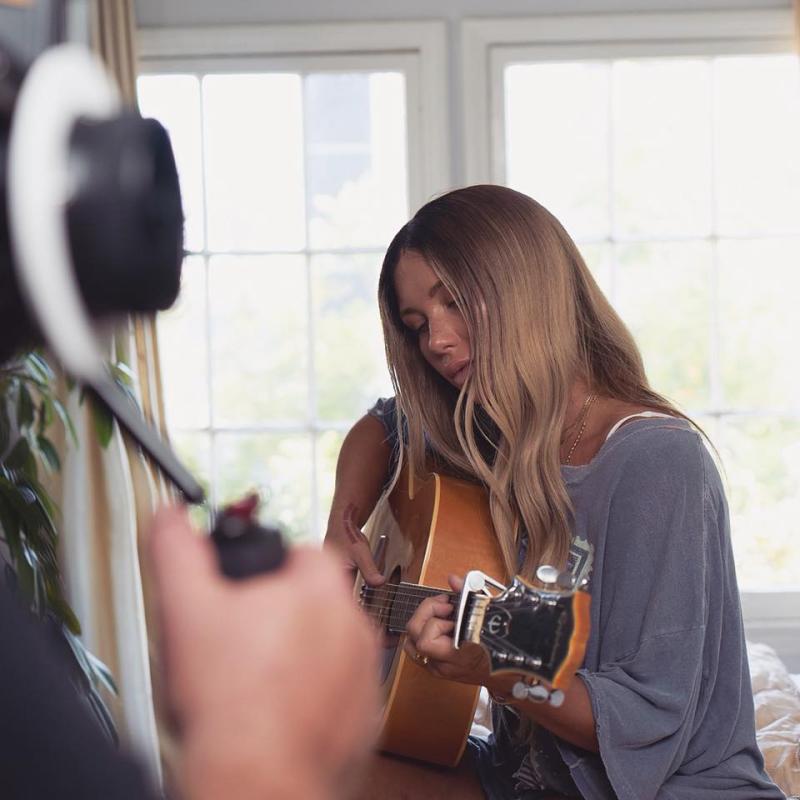 Real name of the singer is Nicole Aleta Loga, but she is professionally known by the stage name 'Niykee Heaton'. She got the opportunity to become popular through her YouTube channel. She first-ever hit 'the extended play' and 'Bad Intentions' on Sep 23, 2014. In late 2015, Heaton boarded on her featuring concert tour titled 'The Bedroom Tour'. The famous singer also released an exciting mixtape with the same title on March 18, 2016. She got a huge round of applause from the audience during her musical tour, hence it proved to be a great success.
Who are Niykee Heaton's Parents?
Nicole Aleta or Niykee Heaton was born on Decmber 4, 1994. Her birthplace was Chicago, Illinois, but she went to Geneva in her early childhood. Her father, Joel R., was a careless person who remained drunk most of the times. Her mother tried her best to grow up her kids. Heaton spent most of her childhood in Geneva where she got to learn a lot of smart things, which later helped her in professional career.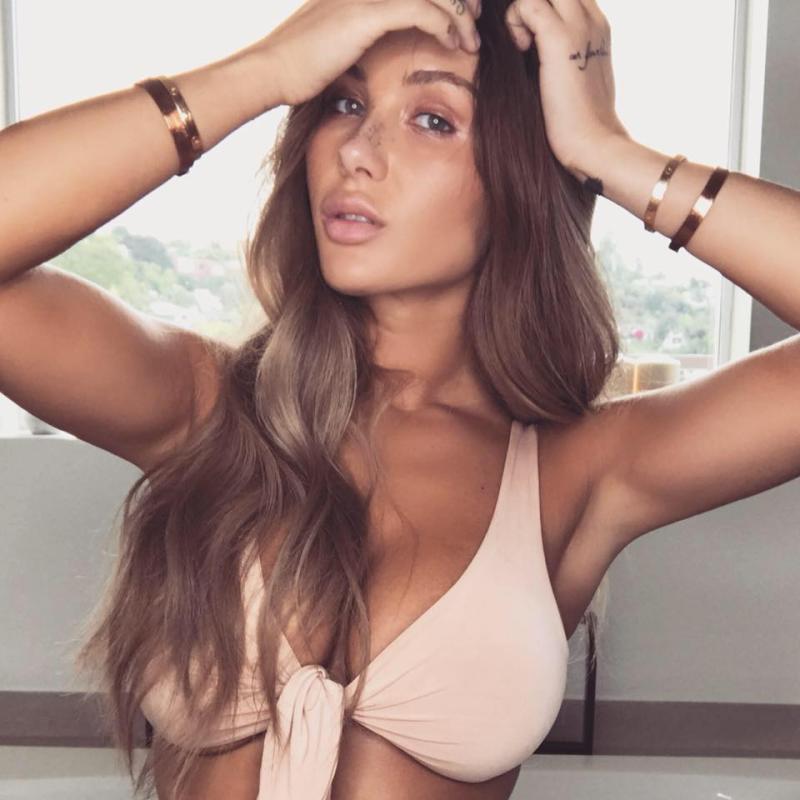 Her mother belonged to South Africa, that's the reason she has strong connections to the South African background. She was just five years old when she first wrote her song. At the age of nine, she learned to play the guitar. In fact, she started to play with music in her early childhood. She dedicated most of her childhood days in creating music.
Even though she learnt to play the music before her teenage, yet she was not ready to become an artist or performer. Niykee just wanted to play the music to feel better. The reason why she wasn't thinking to become a good performer was nothing other than 'Stage Fright'. The young girl had to practice her music on her own as her family wasn't in the position to provide her complete financial support for proper musical education. Heaton used to train herself by singing along to hit CD of Diana Ross.
Heaton has a very loving older brother. She also had a sister named 'Rachel', who lost her life due to liver cancer in 2007. Her sister was just 21 years old when she left this world. She was waiting for the second liver transplant, but her soul departed before that. Heaton had to face a very though and bullying environment during her school days. The young songwriter has a great love for her family and prefers to spend her free time alongside her loved ones. Niykee was graduated from her high school.
Career
The self-starter Heaton began her musical career during her early childhood. She used to sing songs while playing CDs of the famous singer Diana. She wasn't able to join any music school due to financial constraints. However, she kept practicing her music skills and developed a very good talent to sing songs at an early age. She also focused on playing guitar and became a talented guitarist as well. The skillful and industrious girl started uploading her self-made music videos on YouTube in 2011. One of her greatest hits of that time is 'Love Sosa', which got featured on WorldStarHipHop's official website.
Soon after uploading her videos on the internet, she got connected to many famous record labels. Heaton began to sing with All Def Digital records in 2014. The beautiful singer smashed the Next Big Sound on Billboard in April 2014. This was a very big achievement for the talented singer at that time.
Niykee launched her debut track titled 'Bad Intentions' on Sep 23, 2014. This song topped the twitter and Billboard 140 trending chart. The same song went into top 10 songs on the US iTunes store. It was no less than a big success to get into top 10 just on the day of official release. She also released a website 'NBK is Movement' in order to launch new music absolutely free.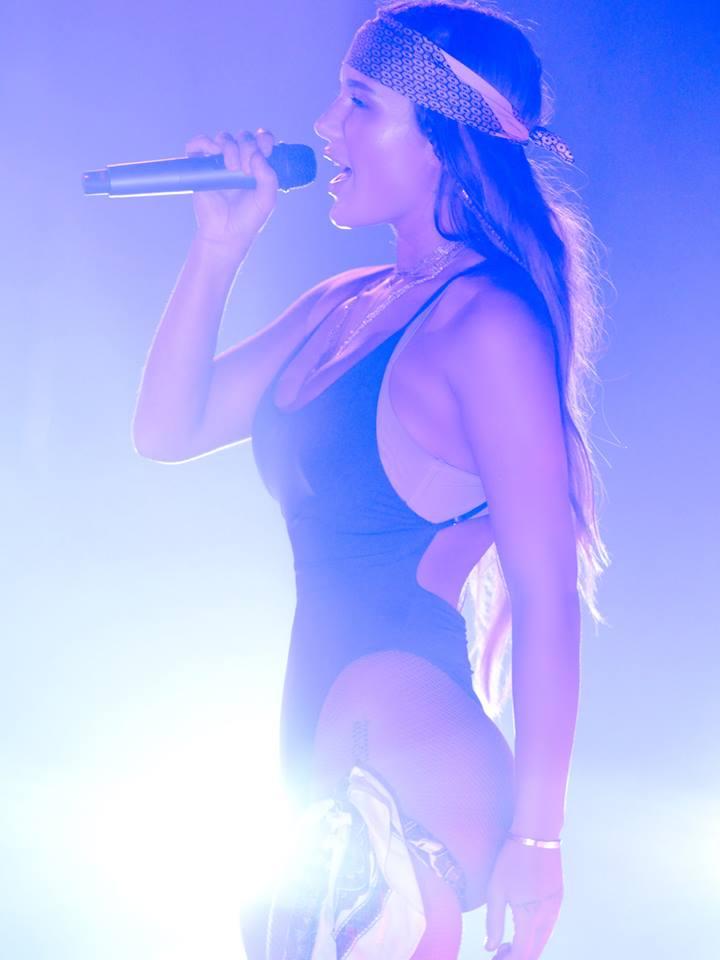 Who is Niykee Heaton Engaged to?
Heaton confirmed in one of her interviews that she really liked her manager named Lauren Prescott. Her name has been in gossips and rumors for years. However, she shut down everyone's mouth by getting married to her love Jeff Logan. Both of them tied the knot on July 14, 2019. The couple is leaving a happy married life together in the United States. Her husband is a handsome man and has great love for his newly-wed wife. We haven't heard any news of her pregnancy yet. It looks like the couple first wants to enjoy their married life before getting into the world of parenthood.
What is Niykee Heaton's Net worth?
Soon after getting into professional life, Niykee started to make money from her music numbers and tours. She gets a handsome amount of money for performing in live concerts. The main source of income for the stunning singer is the music industry. She is said to have an estimated total net worth of $3 Million. She is likely to sign more music deals in the next few months. Therefore, he total net worth will further increase in the next calendar year.