Biography
Christopher Cody, originally Christopher Cody Cyrus, was born to Kristin Lucky and Billy Ray Cyrus on April 8, 1992. He is famous for being half-brother of renowned celeb Miley Cyrus. His sister is a successful songwriter, singer, and actress from the United States of America. The young boy has a generous, vibrant, and considerate personality. Christopher loves spending time under the shadows even though he belongs to a rich celebrity ancestry. The boy has a very humble life, which is pretty different from her celebrity girl.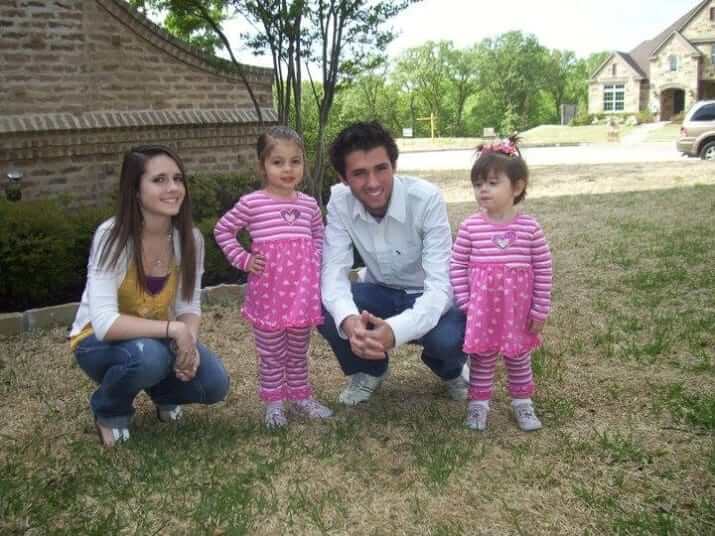 Cody doesn't have a very close relation with the rest of the Cyrus family. He remains on the back foot when it comes to attend a family event. It is true that Christopher receives complete financial support from his father, but he needs love more than anything else. Behavior of his celeb father is not hidden from anyone. The young boy always keep waiting for a phone call from his dad, but very seldom gets it. Due to inattention from other family members, Cody is not a known personality to many people.
Father of Cody always gives preference to his celebrity daughter. The blue-eyed girl has earned a lot of respect, fame, and money from her professional singing and acting career. This could be the reason why she has been very close to her parents. Billy Ray gifted Miley a full-fledged recording studio on 16th Birthday, which was no less than a big surprise for the pretty girl. Seeing all this makes Cody slightly disappointed.
He doesn't enjoy the whole benefits of being son of a celebrity father. We haven't heard any news of the young boy getting a big gift from the family head. Cody said in one of his interviews, "I am on good terms, but don't really have a relationship with them". This statement shows that the boy is devastated and waiting for his father's love.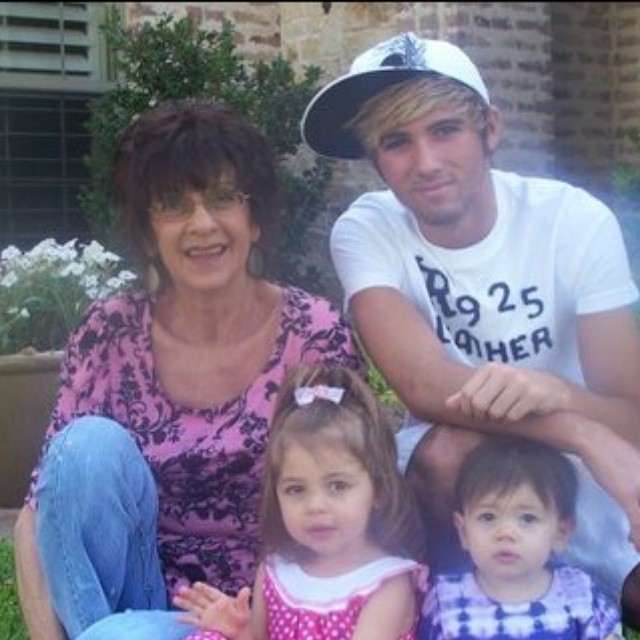 Who are Christopher Cody's Parents?
Christopher Cody is the child of Kristin Luckey (mother) and Billy Ray Cyrus (father). His father is a multi-millionaire personality from the United States. He is a songwriter, actor, and singer from America. He has launched many music albums and songs. The uncelebrated Cody was the first biological child of the American star. He was born after his father had a brief relationship with Kristin, who was a waitress in a restaurant located in South Carolina. Both of them kept dating each other from June 1991 to August 1991.
Billy Ray had started dating his future wife when Cody was born to his Ex. Billy with his new girlfriend (Tish) was planning to have baby at that time when he heard the news of becoming a father of his old girlfriend's child. On Nov 23, 1992, Tish gave birth to famous Miley Cyrus. Billy Ray gave all the attention to his daughter. That's the reason Cody was always deprived from his father's love.
CAREER
Cody isn't engaged with the rest of the celebrated Cyrus family. He doesn't have very good relationship with his siblings either. Braison, Miley, and Noah are Christopher's three half siblings from Billy's side. Cody also has two step-siblings from his step-mother's side. Trace and Brandi are older than Christopher. The distant guy went to Forrestbrook High School and Myrtle Beach School in South Carolina. Later he attend a Law School at Texas University.
All of his other siblings are in the showbiz and entertainment world. Brandi, Noah, and Miley are famous actresses in the United States. Braison is a model while Trace is a great musician. Cody is the only guy which remained unattended all the time. Probably, he didn't want to step into the entertainment world due to his introvert personality. Christopher earns his livelihood by working in an Electronic store. It is quite awkward to see that his sister has a total net worth of more than $200 million, while Cody is living a life that has no comparison to his relatives.
Personal Life
People have been criticizing the entire Cyrus family for not providing wealth and family share to deprived boy. Once, the whole family went to attend a reality show. Unfortunately, Cody was not invited to become part of that particular event. This was very unfortunate and embarrassing moment for the young boy. Despite all the hatred that he got from the family, Cody never said anything bad about his siblings or parents. He always says nice words in commendation of his sister Miley. He recalls his childhood memories with other siblings in Billy Ray's mansion. All of them used to stay and play together to enjoy sweet moments of life. However, now the situation has changed. All kids are grown up and chasing success in their professional careers. Cody doesn't seem to be involved in any love affairs since he is a simple introvert guy who tries to work hard to feed himself.
How much is Christopher Cody's Net Worth?
As we all know that Christopher is not a celebrity, but he belongs to celebrity family. The guy couldn't get a chance to work in movies and television series. That's why he wasn't able to pile up money equivalent to his other siblings, who are already getting a lot from the showbiz industry. It's not possible for any American to make a huge amount of money by working in an Electronic store. Christopher gets just $7.5 per hour, which helps him in maintaining a standard lifestyle. An average electrician in America makes around $52k annually. It is believed that Cody must be earning equivalent to that amount. Miley Cyrus, on the other hand, enjoys total net worth of a whopping $200 million.