Biography
Professionally known as Markiplier, Mark Edward Fischbach is a famous American YouTuber. He hails from Honolulu Hawaii. The celebrity started his career in Cincinnati, Ohio. However, he is based in Los Angeles, California at the moment. Here is the life story of Markiplier as well as other details regarding his career and net worth.

Bio
Before Markiplier became part of the headlines, he was just like any other young boy. By then, he went by the name Mark Edward Fischbach. Markiplier was born on 28th June 1989. His place of birth was the Tripler Army Medical Centre situated in Honolulu, Hawaii. His parents met while his father was serving in the U.S. Military. His mother and father are of Korean descent and German descent, respectively. Markiplier has an older brother called Thomas Jason Fischbach who is commonly called Tom.
He was still an in fact when his family left Honolulu Hawaii for Cincinnati, Ohio. While there, he joined Milford High School. He was a part of its marching band and usually played the trumpet. After graduating from high school, Markiplier joined the University of Cincinnati to pursue biomedical engineering.
Youtube
His career as a YouTuber began when he dropped out of the University of Cincinnati. He joined YouTube on 6th March 2012 when he created his first channel called Markiplier. However, he didn't upload his first video until the 4th of April 2012. That's when he started video game commentary. He usually works on indie as well as horror games. They include Slender: The Eight Pages, Minecraft, Surgeon Simulator 2013, Garry's Mod, the Five Nights at Freddy's series as well as Amnesia: The Dark Descent, which was his first, and its sequel.
He has collaborated with other YouTubers such as LixianTV, Egoraptor, CaptainSparklez, Matthias and PewDiePie among others. He also promotes charities such as Best Friends Animal Society, Depression, and Bipolar Support Alliance and Cincinnati Children's Hospital Centre through his YouTube channel.
Personal life
Markiplier has been in a relationship with Amy Nelson for a relatively long time. The two started dating in 2015. Whether it leads to marriage or not is a wait and see. As of now, he lives in Los Angeles, California.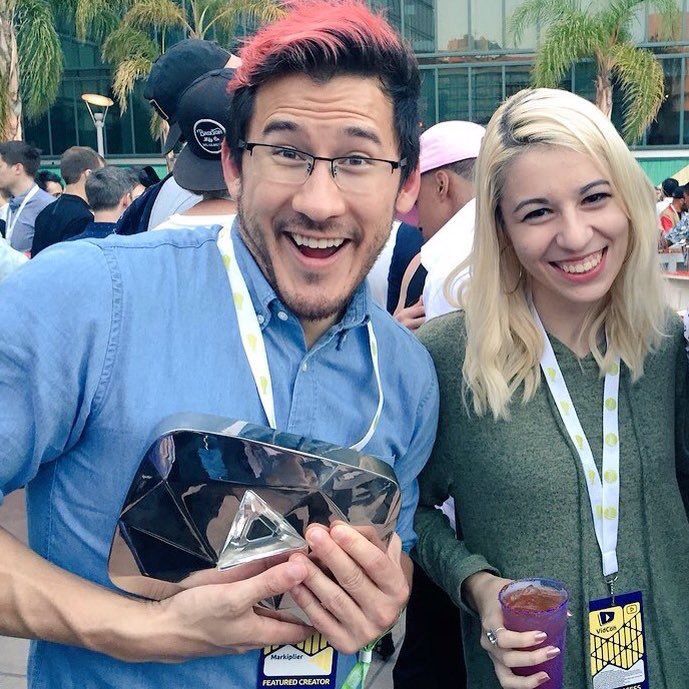 Net Worth (Salary)
The net worth of Markiplier is estimated to be about $24 million. That doesn't come as a surprise given his large following on YouTube. His channel had 23.7 million subscribers as of April 2019. In addition to that, it had more than 11 billion views. As a result of that, he has managed to accumulate a wealth of about $24 million.