Biography
Migos is a famous American hip hop music group from Georgia. It was formed back in 2008 in Lawrenceville by three great rappers including, Quavo, Takeoff, and Offset. All three members laid the foundation of this mesmerizing music formation. They wanted to become a big name of the American music industry. Although, they had to face difficulties in the beginning, yet they proved their determination to be true. All team members have individual identities as great musicians across the globe. They have proved that their talent is not of little significance. Soon the group was able to make an exclusive identity.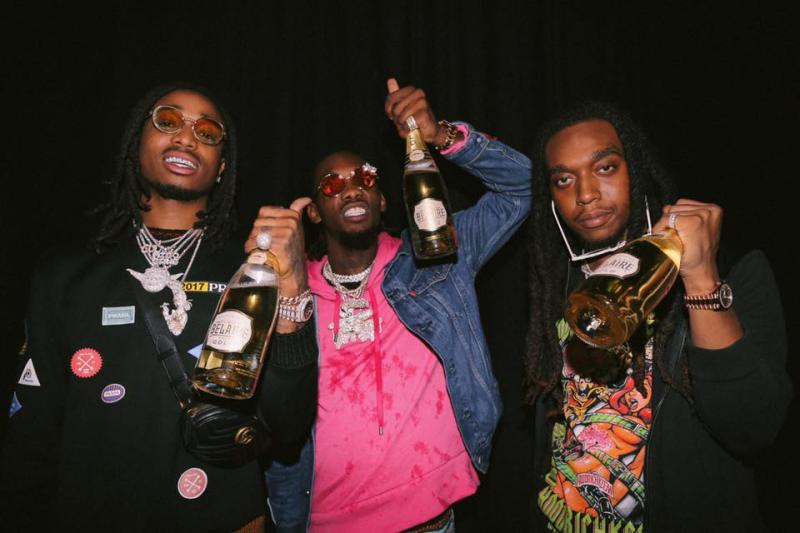 Coach K, the previous manager of Young Jeezy and Gucci Mane, manages the Migos. He has successfully collaborated with music producers like Metro Boomin, DJ Durel, Murda Beatz, and Zaytoven. The trio released its first-ever commercial track titled 'Versace' in around mid-2013. The number came from their all-time favorite mixtape 'Y.R.N (Young Rich Niggas)'. The group has launched many other fantastic numbers including, Bad and Boujee, Stir Fry, Walk it Talk it, and MotorSport.
Migos introduced their first appearance in form of a full-fledged album in July 2015. The debut album was titled as 'Yung Rich Nation', which got released through 300 Entertainment and Quality Control Music. Name of Migos' 2nd complete album was 'Culture', which came out in January 2017 through the same record labels. It reached the top position on US Billboard 200 and made all group members feel privileged. In February 2017, they signed a contract with Capitol Records and Motown to launch their next music album 'Culture II'. Their third album was out in January 2018, accumulating great applaud from music fans. This one became the second most loved album in the United States.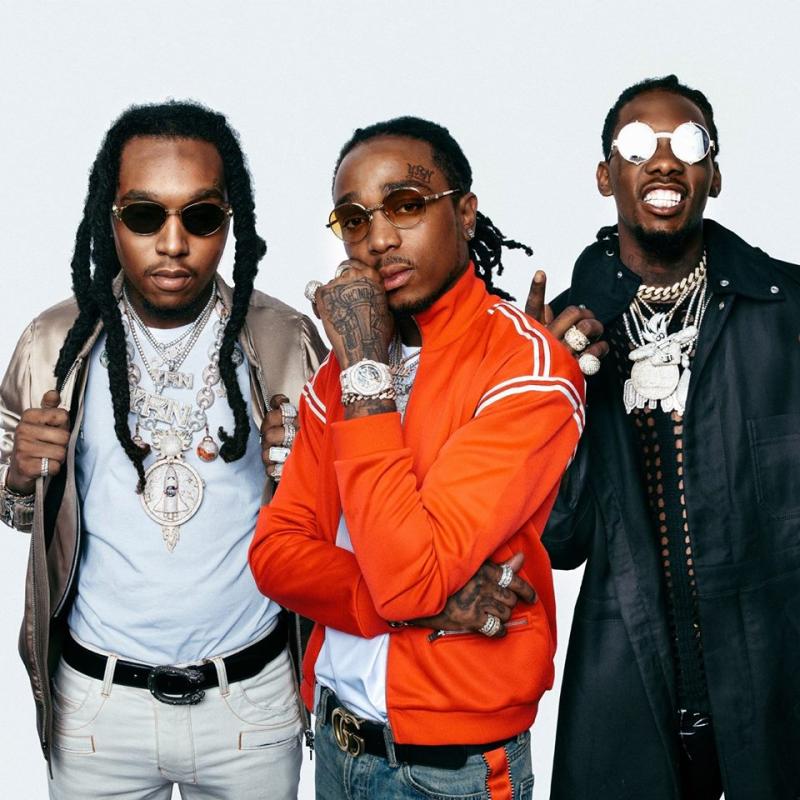 Formation
Migos was created by Takeoff, Quavo, and Offset in 2008. Initially, they named the group 'Polo Club'. Some of you may not know that all three group members are biologically related to each other. They have been raised together from early childhood in Atlanta, Georgia. They spent most time walking down the street and discussing their ideas with each other. They launched their first collaborative effort in the form of a mixtape called 'Juug Season' on August 25, 2011.
In the starting phase of formation, they had to face troubles like scarcity of financial resources to record their music compositions. They didn't have any big financial support at that time. However, they kept exploring their innovative musical ideas. Somehow, they were able to give reality to their ideas. All of them are experienced in creating hip hop, mumble rap, and trap genres. They took these skills as their first tool to launch themselves into the mainstream music industry.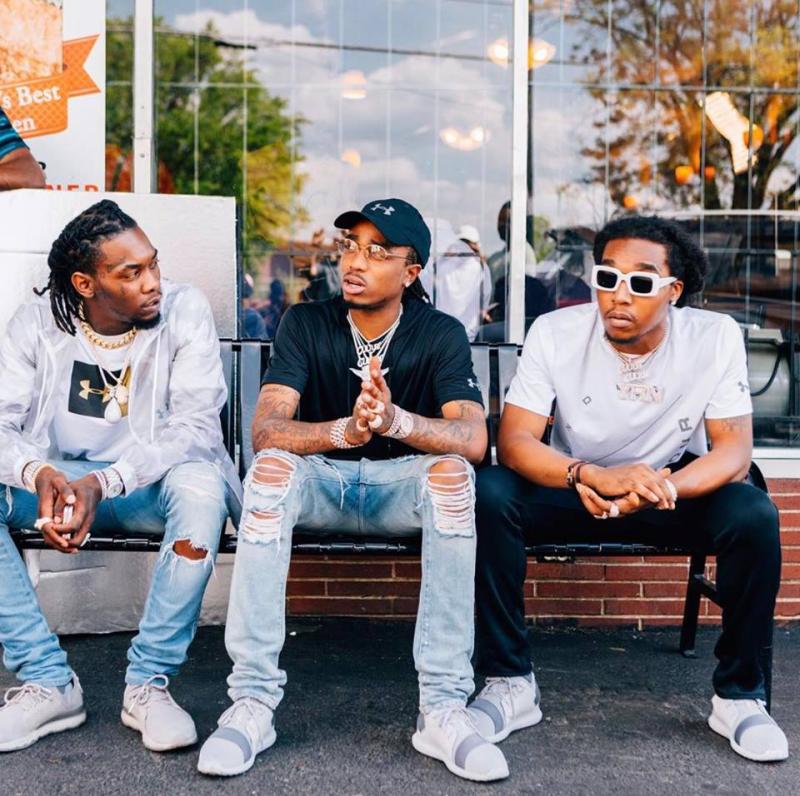 Members
Original names of these stars are Kirshnik Khari Ball, Quavious Keyate Marshall, and Kiari Kendrell Cephus respectively. All three celebrities are better known by their stage names in America. Quavo is the uncle of Takeoff, while Offset is the cousin of Quavo. That's the reason all of them have a great bonding with each other. Although, Migos has its own identity across the globe, yet all three members also have separate characteristics that make them worth listening to. We haven't heard about any conflicts among group members. They all love and respect each other's efforts and like to spend time as a team. That's the reason why they have been successful so far in their professional careers.
The group launched their breakout single under the title 'Versace', which was created by Zaytoven. The number made its place on the 99th spot on the Billboard Hot 100 chart. They have worked with many other celebrities from the American music world. Group members prefer doing their projects with great dedication and sincerity so that their songs gain critical acclaim.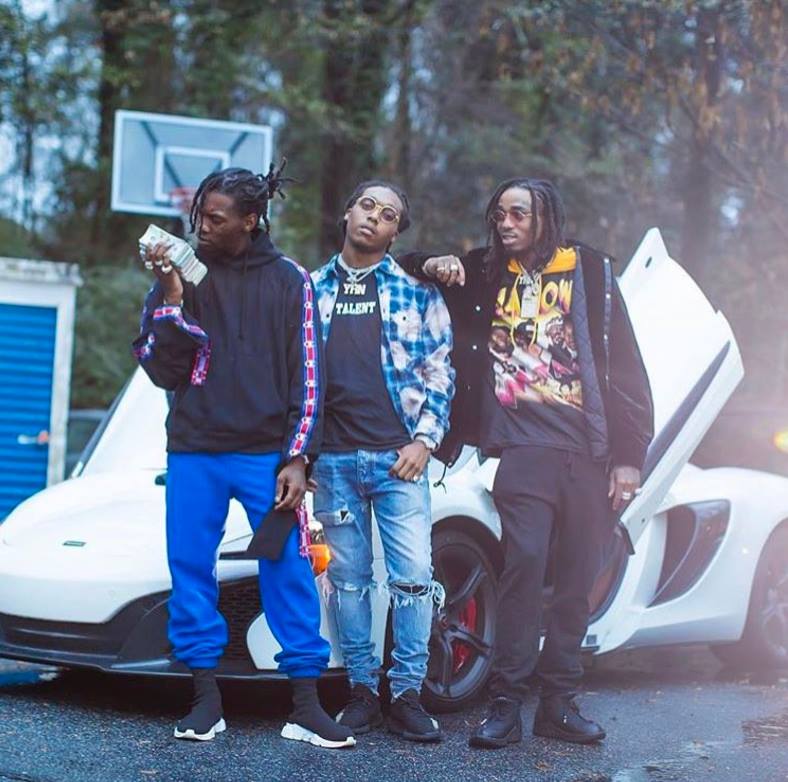 Musical Style
Migos is famous for its distinct musical style that contains, mumble Rap, Hip Hop, and Trap. All of their musical compositions are based on these genres. It won't be untrue if we declare these music styles as the secret of their success. They have gained massive attention from every region of the world. There are many fantastic songs that the trio has created from contemporary music styles. The name of their group is considered to be the name of a drug house. However, the trio has shunned these rumors. It is also said that the group name is the innocent abbreviation of 'amigos'.
How much is Migos's Net Worth?
All three members started their struggle with no sound financial background. In fact, they had to come across difficult situations when they didn't have funds to support their recordings. Successful career brought the fortune and helped them in building a sound bank balance. They have launched albums, singles, and mixtapes time and again. The group has performed at different concerts and events internationally. According to information sources, the group has a collective net worth of $50 million. It means all of them to have an individual net worth of slightly above $16.5 million.
The trio loves living a luxurious lifestyle and drives nice cars. They have a very good lifestyle, which many American youngsters dream about.