Biography
Emily Ratajkowski, originally named Emily O'Hara Ratajkowski, is the sizzling actress and model from the United States of America. She was born in London but raised with the rest of the family members in San Diego, California. The sweet girl is famous for her captivating appearance and amazing acting skills. Emily came to limelight after going topless in the music video of Robin Thicke. The title of the video was 'Blurred Lines' and it became the leading track not just in the United States, but in all other major music markets. People started to know the glamor girl after seductive appearance.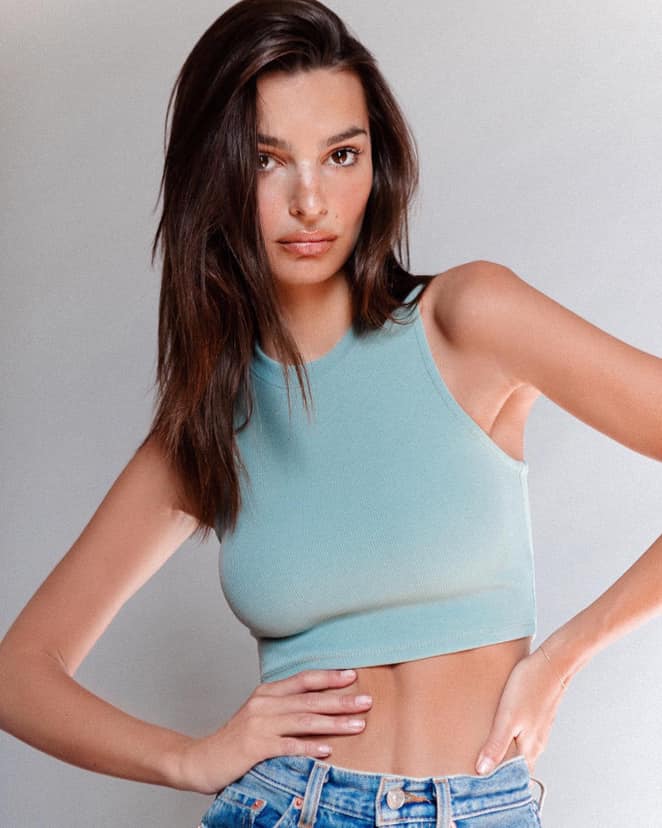 Ratajkowski is known for her sexy poses on magazines and music videos. In 2012, she got featured on the cover page of 'Treats!', which is an erotic magazine. After her seducing appearance in the magazine, she received requests to appear in two famous music videos titled 'Love Someday' and 'Blurred Lines'. She also showcased her figure in Sports Illustrated Swimsuit Issues in 2014 and 2015. Emily has successfully collaborated with many renowned fashion designers for creating mesmerizing jewelry and handbag collection.
In 2015, Emily made her modeling runway debut for the famous fashion brand Marc Jacobs at the New York Fashion Week. She also walked for Miu Miu on the Paris Fashion Week. Her stunning entry as a model for renowned brands such as Bottega Veneta, Versace, Dolce and Gabbana was awesome at the Milan Fashion Week. The hot beauty also made an exclusive appearance in Buick Super Bowl Commercial. Currently, she is working as an authentic spokesperson for big brands such as Paco Rabanne, The Fyre Company, Kerastase, DKNY, and DL1961. Apart from her success as a model, Emily has also proved herself as an amazing actress. She has worked in many big-budget acting projects to date.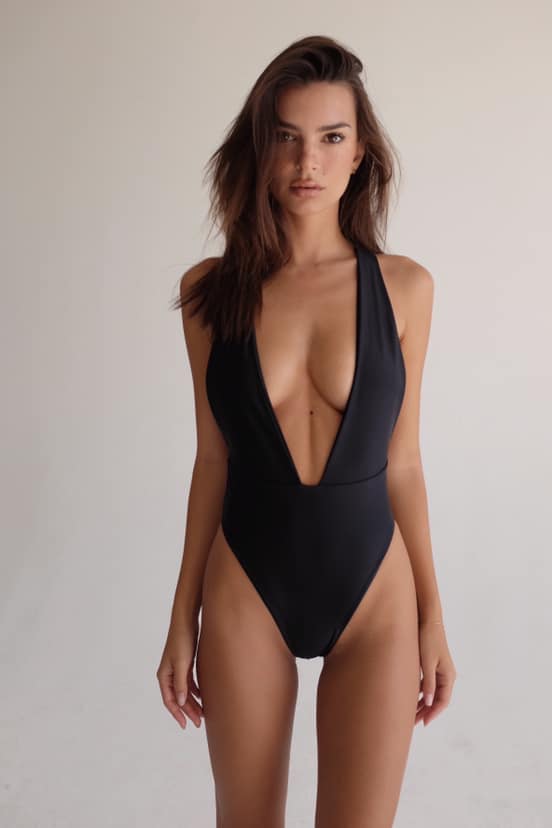 Who are Emily's Parents?
Emily O'Hara was born on Jun 7, 1991, in the Westminster area of London. She is the only kid of her Polish American parents. Name of her father is John David, also known as J.D. Mother of the stunning girl is known as Kathleen Anne Balgley. She was appointed as an English lecturer at the California University after earning a Ph.D. degree. Mother of the amazing beauty kept teaching the American Literature from Sep 1987 to 1988 in Poland. Parents of Emily met each other while they were working as teachers at the San Dieguito Academy in California.
Emily's mother was 39 and father was aged 45 when the little princess was born. Her parents were unmarried when she was born. In one interview, the model describes her mother as a very intellectual and feminist personality. Ratajkowski belongs to Polish, Irish, German, and Jewish ancestry. Father of the sizzling stunner grew up as a Roman Catholic. Her mother, on the other hand, raised in a Jewish family.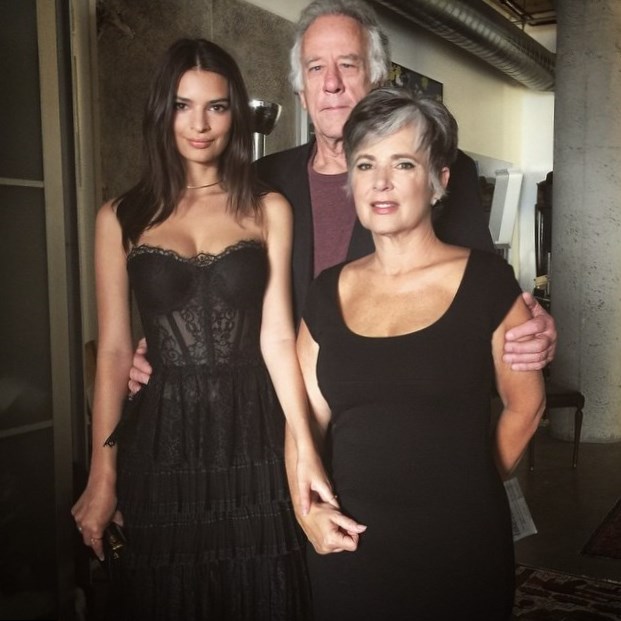 Modeling Career
Emily had a great love for theatre when she left London. She started working as an actress at a very young age. She appeared on different stage shows, where she made everyone amazed with her acting skills. She was interested in acting, ballet, and soccer before starting her modeling endeavor. Ratajkowski, during her teenage, used to visit nude beaches in Europe with her family members. She was enticed to try looking nude after being exposed to those naked beaches. She also portrayed herself for the artistic work and photography of Herb Ritts and Helmut Newton.
In 2010, Emily officially stepped into the world of modeling. She initiated her formal career by appearing in different erotic magazines. She got opportunities to appear in two hot music videos after featuring in those stimulating magazines. The girl also got featured in commercials due to her captivating figure. She became popular after appearing in several entertainment videos and magazines. In 2013, the stunning girl made a sizzling appearance in the music video 'Blurred Lines'. It was created by a famous musician named Pharrel Williams.
Emily had to face criticism for being sexually violent in the video. However, she gave clarification statements saying that the video didn't aim any other woman. It talked about sexual freedom and female power instead. The 'Blurred Lines' became overwhelmingly famous in different countries and entered top music charts in many regions. This was the real breakthrough for the struggling model.
Soon she found work opportunities in big-budget movies. The girl played the prominent character of Ben Affleck in film 'Gone Girl'. Soon after appearing in the controversial music video, the girl started to be recognized as a sex symbol of the society. Her appearance in the movie 'Entourage' was well-received by everyone. She received great appreciation for playing her role miraculously.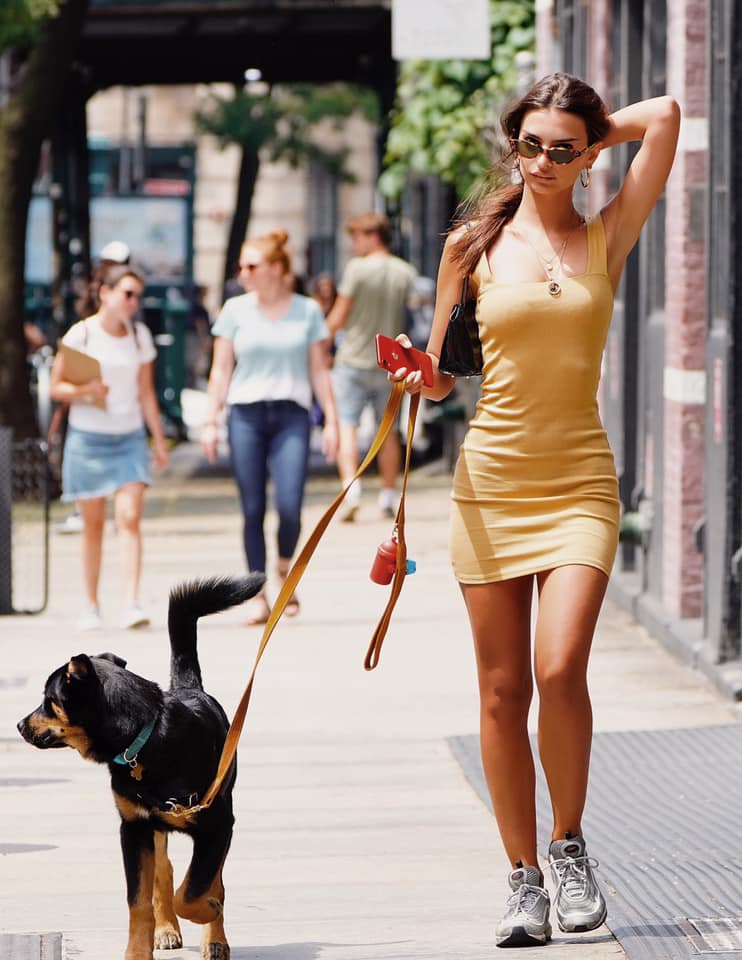 Some of the prominent films of the catchy girl include Gone Girl, A Year and a Day, In Darkness, Cruise, Andrew's Alteration, Entourage, Welcome Home, I Feel Pretty, Lying and Stealing, and We Are Your Friends. Television appearances include Easy, iCarly, and The Spoils Before Dying. She has also appeared in music videos such as Inseparable, Blurred Lines, Fast Car, and Love Somebody. Emily also worked television commercials such as Paco Rabanne, Call of Duty, and The Kooples.
Who is Emily Ratajkowski's Boyfriend?
She dated the musician named Jeff Magid in December 2014. The due separated four years later in 2018. Emily married the producer and actor 'Sebastian Bear McClard' on Feb 23, 2018. This was a surprise courthouse wedding in New York City.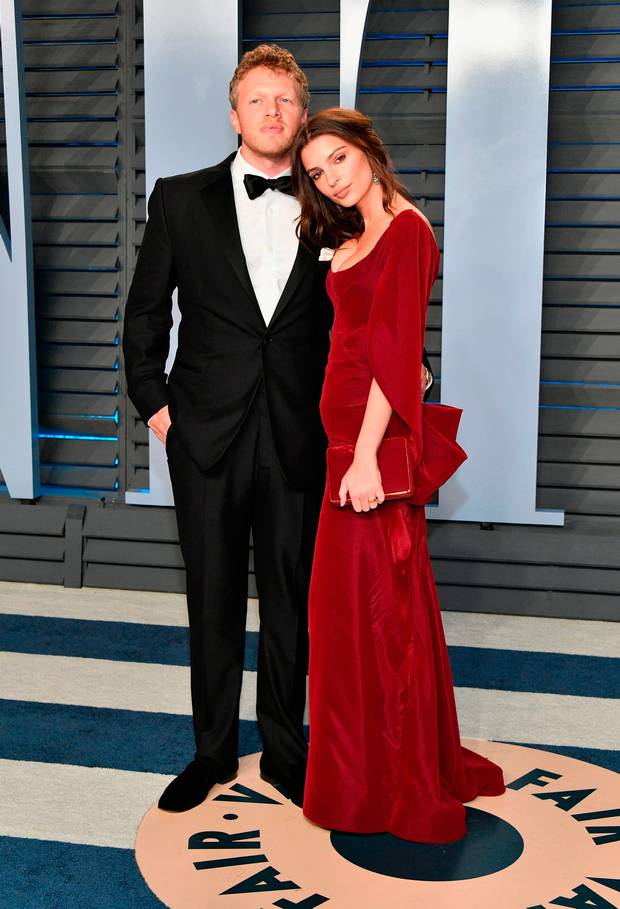 How much is Emily's Net Worth?
After surfacing as a seductive model, Emily got back to back work opportunities. She worked with big brands and media houses in a very short period of time. She made money from her career as a model, and actress. According to sources, she owns a total net worth of approximately $6 Million. She has appeared in many movies, TV series, music videos, magazines, and fashion shows.