Biography
Caleb McLaughlin is a very talented singer and actor from the United States. He was born on Oct 13, 2001 and raised in Camel, New York. The young boy started his career from the Glimmerglass Opera House where he appeared in "Lost in the Stars". The guy earned an overnight success after making a splendid appearance in the Netflix horror and fantasy series called 'Stranger Things'. His role has been truly admired by every American citizen.
McLaughlin portrayed the character of Lucas Sinclair, a co-lead role in the successful drama series. The 18-year old Caleb is well-known for showing his spectacular talent in "The New Edition Story", where he appeared as Ricky Bell.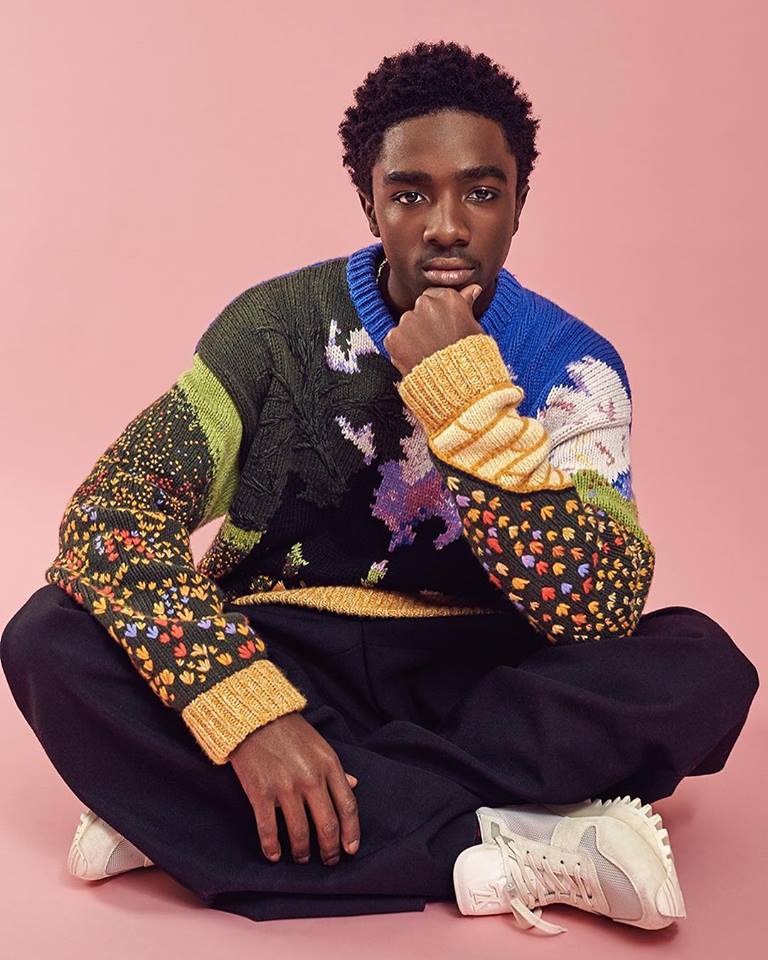 He took a very good start from the Broadway Musical, playing the character of Young Simba in 'The Lion King'. His extraordinary acting skills forced musicians to feature him in several music videos. In 2012, the guy got featured in a short film titled 'Noah Dreams of Origami Fortunes'. His performance in the movie was well-received even by the critics. Caleb's guest appearance in television shows such as Unforgettable, Forever, and Law & Order. One thing that makes him surprising is his excellent acting talent that's hard to observe in other teenage actors and actresses.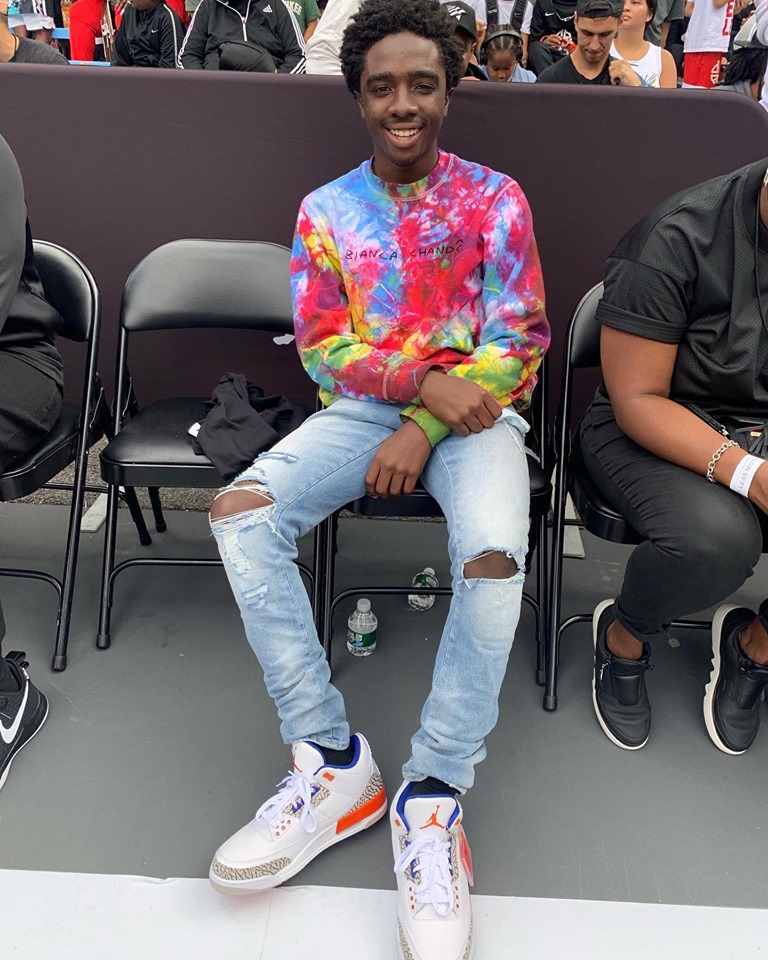 Caleb availed all the great acting opportunities that he was offered at the beginning of career. In 2016, he played minor roles in television series such as "Blue Bloods" and "Shades of Blue". The amazing lad also worked as a voice-over artist in television shows such as "Final Space". The little boy has earned a lot as an actor at a very young age. He has a very bright future in the American film industry. The guy is likely to receive many awesome work opportunities in big-budget movies.
Who are Caleb McLaughlin's Parents?
Caleb McLaughlin opened his eyes to Corey McLaughlin Sr. and April McLaughlin on Oct 13, 2001. He grew up with his two beautiful sisters named Crystal and Caitlyn. Name of his brother is Corey McLaughlin Jr. He had a great time with his parents and siblings. All of them have great connections with each other despite their routine busyness.
The young actor went to George Fischer School and Kent Primary School for getting basic education. He shifted to the New York City after completing his 5th grade. He remained admitted to the Happy Feet Dance School for a whole year. He was keen to learn dance skills at a young age. To make his dance dream come true, the boy was enrolled in the Harlem School of Arts. He studied dance techniques under the sincere guidance of Aubrey Lynch. Caleb has always been very close to his parents' hearts. He received complete support from his father.
Movie Career
McLaughlin's official acting career began in 2012 when he appeared in his first short movie titled 'Noah Dreams of Origami Fortunes'. He played the leading character of Noah in that fabulous film. He got the opportunity to work as Simba in the famous musical play 'The Lion King'. This famous play staged from 2012 to 2014 at the Minskoff Theatre. Caleb worked in one episode of famous drama series such as Forever, Unforgettable, and Law & Order. After playing the wonderful role in these dramas, Caleb also made an amazing appearance in one episode of drama 'What Would You Do'.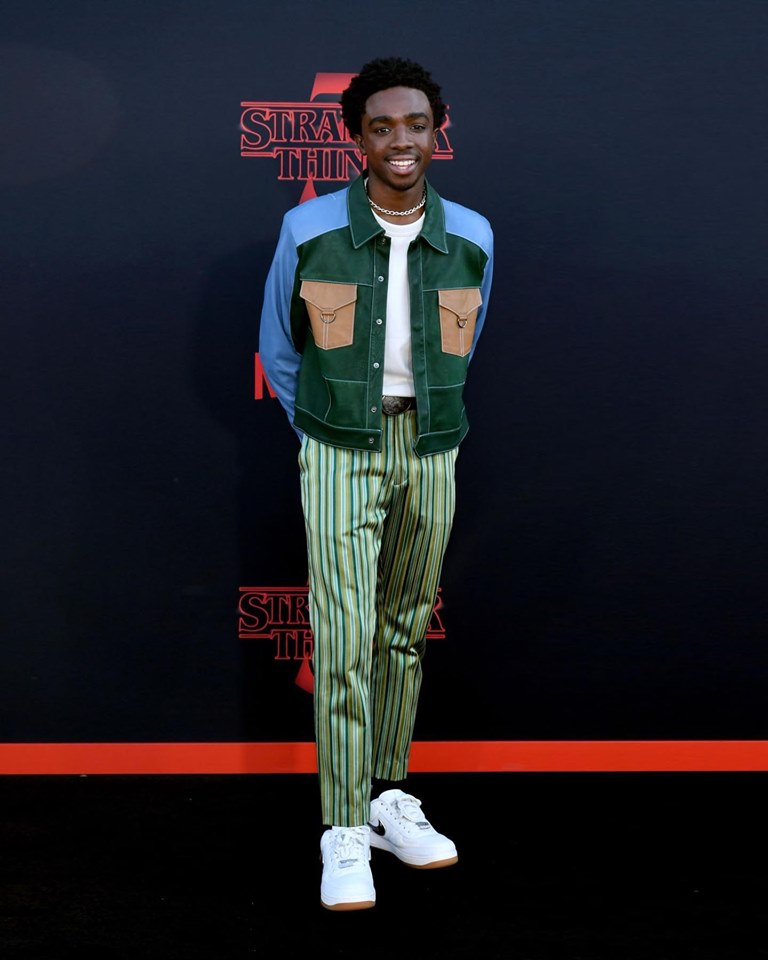 In 2016, the young actor featured himself as Lucas Sinclair in the prestigious Netflix drama series titled 'Stranger Things'. The same year he got work opportunities to play minor roles in television programs 'Blue Bloods' and 'Shades of Blue'. The next year in 2017, Caleb appeared as Ricky Bell in the popular miniseries titled 'The New Edition Story'. The talented actor also appeared in a couple of hit music videos that year. His voice over service was acquired for the character of Young Gary in the television show 'Final Space.
Caleb is busy in the production of his upcoming project titled 'Concrete Cowboys'. This is a Ricky Staub's movie based on 2011's novel called 'Ghetto Cowboy'. Another famous star from the movie is Idris Elba. Caleb will be playing the role of 'Cole' in this mega-budget movie. It is likely to be released in 2020. Now, the young and skillful artist is busy with his upcoming acting projects. Soon he is likely to appear in other big-screen projects.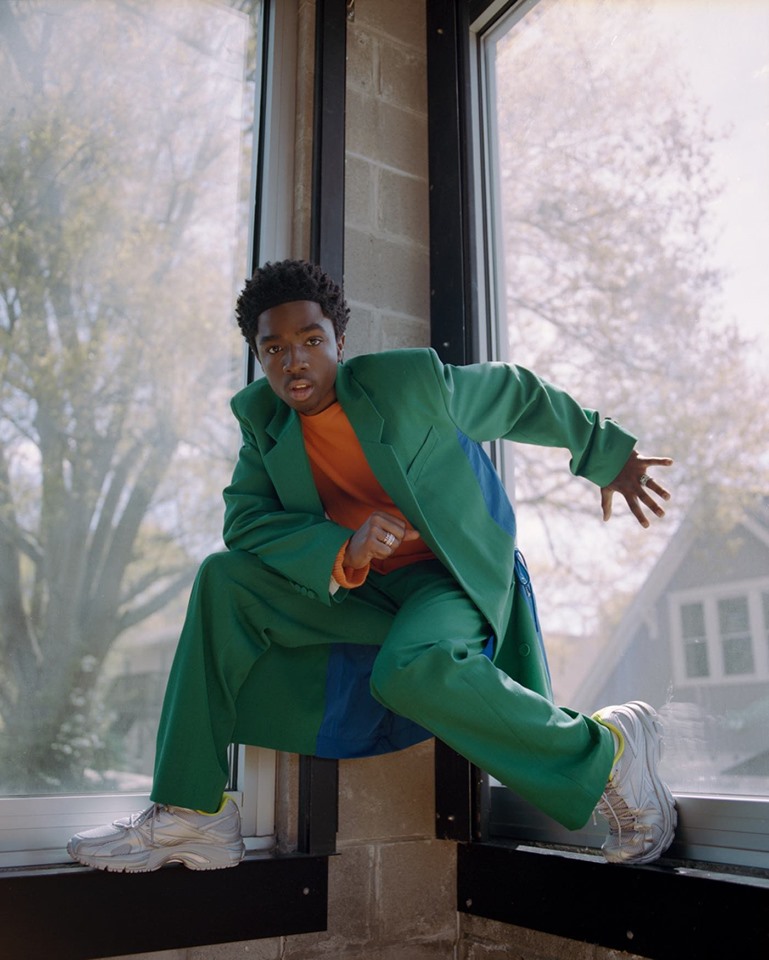 The adventurous actor has also appeared in some of the most sought-after television projects including Unforgettable, Law and Order, What Would You Do, Blue Bloods, Final Space, The New Edition Story, Forever, Stranger Things, Summer Camp Island, Lip Sync Battle, Shades of Blue, and Final Space.
Personal Life
No proof of Caleb's love relationships could be found. He is currently living life as a single. The young guy focuses on his professional acting career. Although, people talk a lot about his alleged secret relationships, yet Caleb has declared himself to be single. He is straight when it comes to talking about his sexual orientation. He has not been involved in any criminal activity so far. The skillful artist doesn't have any wedding plans in the near future. He wants to chase his dreams of becoming a renowned actor in Hollywood.
Net Worth
The 18-year old young boy has stepped into the world of celebs. He has worked in some of the most unforgettable projects and proved his outstanding abilities to excel in front of cameras. His performance as young Simba is definitely the most demanding role he played in the 'Lion King'. Caleb McLaughlin has been able to pile up a massive net worth of US $3 million in teenage. He has great plans to work further in the television and film industries, which means his total net worth will be doubled in the next few years.