Biography
Jermaine Lamarr Cole, professionally known as J. Cole, is the amazing singer, rapper, record producer, and songwriter from America. He opened his eyes on a military base in Germany on Jan 28, 1985. The talented rapper grew up in Fayetteville, North Carolina. Cole came to attention after releasing back to back hit mixtapes. His talent has been appreciated even by critics across the United States. He first came to limelight as a rapper through his mixtape titled 'The Come Up', which was released in 2007.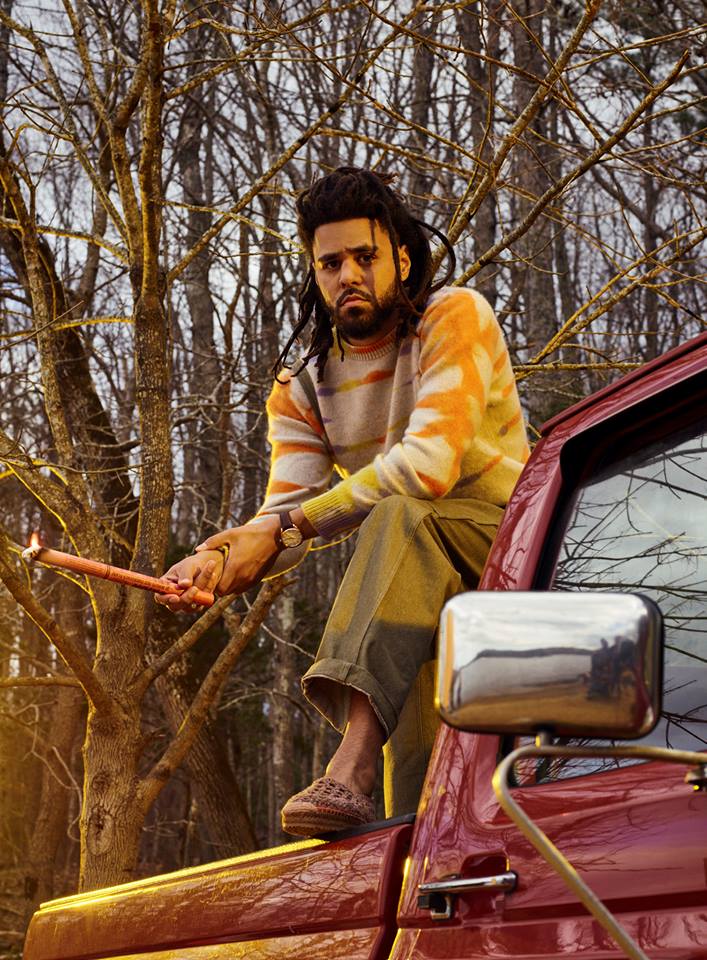 After seeing the success of his debut release, he started working further on his next music projects. The American rapper pursued his solo rap career by rolling out two more mixtapes, The Friday Night Lights and The Warm Up. The debut music album from the talented musician came out in 2011, titled 'Cole World: Sideline Story'. It proved its worth in the United States and secured the first position on the US Billboard Top 200. The album was also received platinum certification from RIAA or Recording Industry Association America.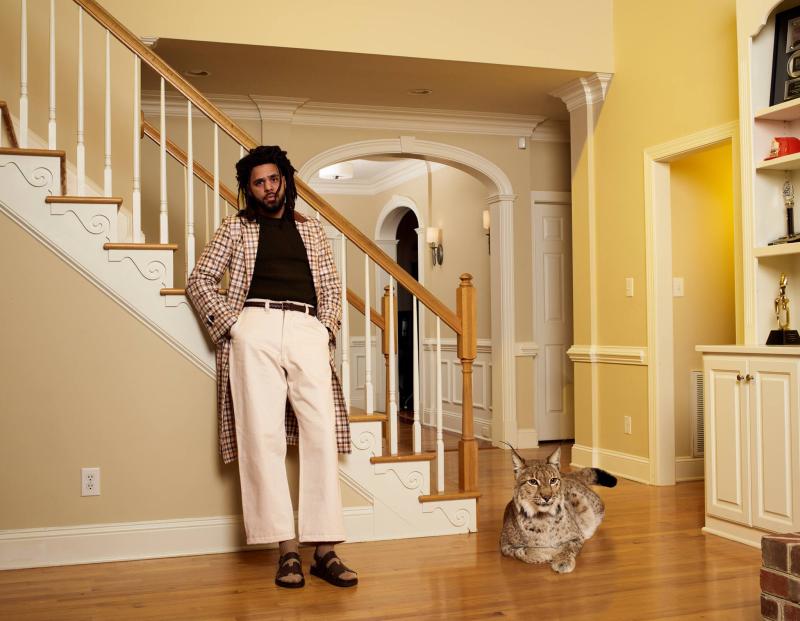 The second fantastic studio album titled 'Born Sinner' rolled out on June 18, 2013. Music enthusiasts from across the country loved all songs from this collection. Cole was delighted to see a massive response from his fans. He launched the third studio music album with caption 'Forest Hills Drive' on December 9, 2014. It contained some of the most electrifying songs you ever heard from American rappers. The fourth album was released in association with great music labels such as Columbia Records, Roc Nation, Dreamville Records, and ByStorm Entertainment. Cole has given numerous hit singles and music albums to his followers from all around the world.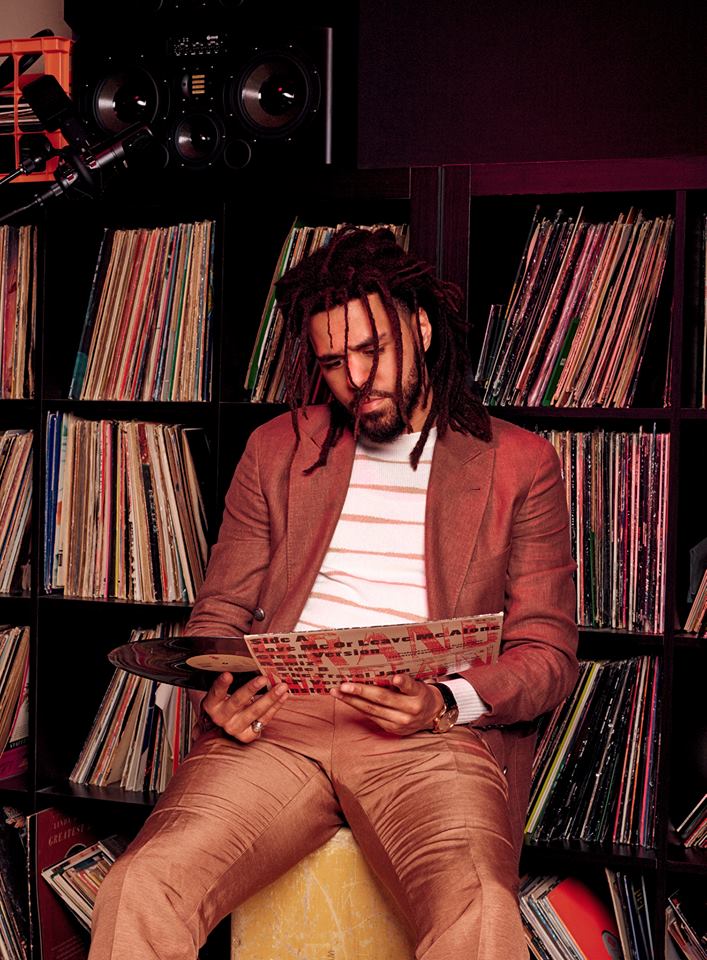 Who are J.Cole's Parents?
J. Cole was born in Frankfurt, Western Germany at an American Military base on January 28, 1985. His father is an Afro-American veteran, who has been working in the US army. Although, his father was a black American having African ancestry, yet his mother was an American national while lady. She used to work for the Postal Services of the United States. Father of the rapper left his family when Cole was just a few months old.
His mother, alongside J. Cole and an older brother named Zarch, shifted to the United States to raise her kids. It was not an easy job for the young American lady to raise two little kids without any support. Two brothers started living in North Carolina (Fayetteville) with their mother.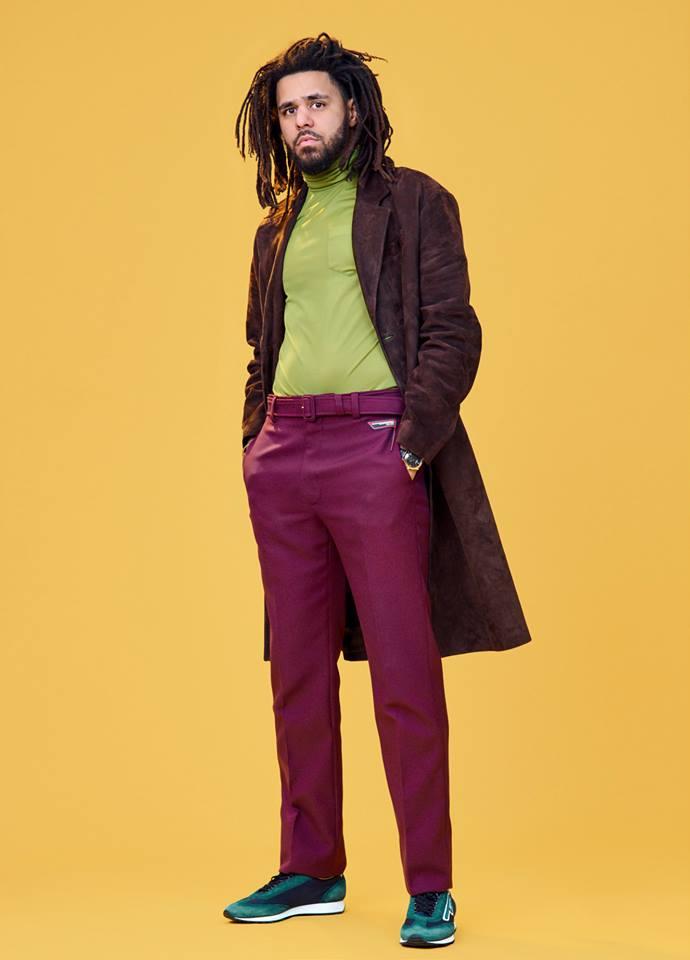 The singer grew up in a multi-ethnic culture, but he prefers considering himself as a white man. The reason behind this preconception is the white ancestry of her mother with whom spent the entire life. Cole showed a deep interest in basketball and music during his teenage. He played violin for the Terry Sanford until 2003. Cole was just twelve years of age when he stepped into the rap world. His mother gifted him with an amazing ASR-X musical sampler at the Christmas. The rapper kept working hard on improving his musical skills. He also collaborated with the group Bomm Sheltuh once in life.
Cole completed his graduation securing a 4.2 GPA and decided to chase dreams of becoming a great musician. He moved to New York City to explore bright singing opportunities. He studied computer science, business, and communication there. The rapper worked at different jobs while studying in New York City. He worked as a salesman for a local newspaper agency, a file clerk, a bill collector, and even a kangaroo mascot.
Hip Hop Career
The rapper was inspired by Nas, Eminem, Canibus, and Tupac. He worked with his cousin to develop a good understanding of rhyming and wordplay. They also spent hours on lyrics building skills. Cole had filled many notebooks with different singing ideas by the age of fourteen. Mother of the great singer has been very supportive throughout his life. He purchased a Roland TR-808 drum to help his son understand all aspects of production. After getting this drum machine, Cole started to create songs and posted them on different internet forums. He used to upload songs under the stage name Biaza, but a few months later he moved to moniker Therapist.
J. Cole released his debut studio album 'Cole World: Sideline Story' on September 27, 2011. This collection of songs was launched by a mutual effort of Columbia Records and Roc Nation. Sony Music completed the distribution work for Cole's debut album. It was followed by 3 consecutive mixtapes. The 2nd studio album from the rapper was rolled out on June 18, 2013, through Dreamville Records, ByStorm Entertainment, Roc Nation, and Columbia Records. All songs from this album were well-received by every musical enthusiast.
His next studio album was released under the heading 'Forest Hills Drive' on December 9, 2014. Music labels that made this launch possible include DreamVille Records, ByStorm Entertainment, Roc Nation, and Columbia Records. It took a whole year to complete the recording sessions. J. Cole's fourth musical launch was titled '4 Your Eyes Only', which got released on December 9, 2016. Music labels taking part in this fabulous launch were Interscope Records, Roc Nation, and the Dreamville Records. On April 20, 2018, the talented singer rolled out his hit musical album called 'KOD'.
Recently in 2019, Cole has released his best musical effort yet under the title 'The Fall Off'. He went to many historical musical events since the beginning of his professional career.
Does J Cole Have Kids?
J. Cole's married life came to limelight in January 2016 when he revealed his marriage life in an interview with Ryan Coogler. He married his long-time girlfriend, Melissa Heholt. Both of them have been studying together at St. Johns University. Cole's wife is the Executive Director of the renowned Dreamville Foundation. Cole also unveiled his fatherhood in May 2018 when he was giving an interview to the Radio host named Angie Martinez.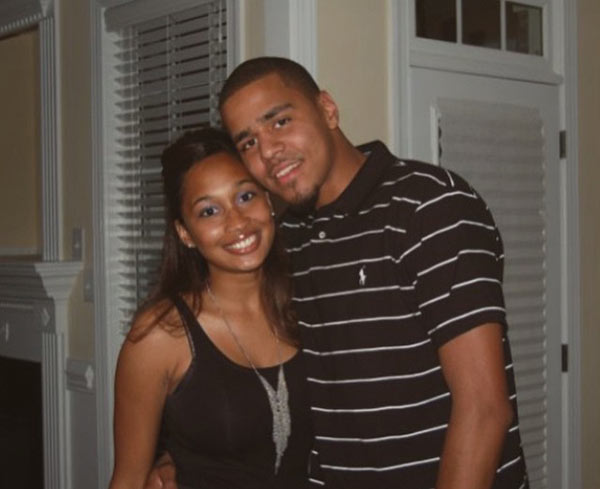 How much is J. Cole's Net Worth?
The amazing American rapper has successfully launched six hot-selling studio albums. He didn't let himself remain restricted to music, but also showed amazing acting skills in movies. The guy went to world tours for the promotion of his music albums. In short, he has gained a massive earning from his worldwide fame. He has an estimated net worth of $30 million as of 2019.