Biography
If there's one thing that will always be attached to the name of Sarah Stephens, it has to be her title as winner of Model Search 2006 sponsored by Girlfriend magazine. She became popular as a model and eventually walked the runway during the Victoria's Secret Fashion Show in 2008 at the age of 18, making her the youngest model in the batch. She became the face of popular brands and had graced covers of fashion magazines.
Bio
Sarah Stephens's birthday is June 7, 1990 in Lancashire, England. Her parents are both Australians. In fact, she grew up in Sydney and studied at Brigidine College in St. Ives. She also has three younger brothers.

Model Career
Sarah Stephens's model career started when she won the Model Search of Girlfriend Magazine in 2006. She won a contract with Chic Model Management for two years. After which, Next Model Management signed her up. She appeared on magazine covers of GQ, Madison, RusshAustralia and Eurowoman among others. She was on editorial spreads of Vogue, Numero France and Tokyo as well as Nylon, Interview and many more.
In addition, she was in global ad campaigns of popular brands like Lacoste, Diesel, Forever21, Sephora, Neiman Marcus, Nordstrom and Benetton as well as modeled for lingerie brands like Myla and Lasenza.
She was extremely in demand in Australia where she modeled for L 'Oreal, Jag, Bonds, Wrangler, Peter Alexander, Metalicus, Sportsgirl, Forever New, Pandora, Wesfield, Sunseeker Swimwear, Seafolly and more. Sarah Stephens is also quite well-known in Europe especially after she became the face of Lacoste's Love of Pink.
Aside from modeling, she's also an actress. She has appeared in Solitary Man alongside Michael Douglas and Danny DeVito. Meanwhile, she played a young witch in the horror flick, The Witch. Moreover, she starred in a music video called "The Other" by the singer Lauv.
Personal
Sarah Stephens's boyfriend used to be a famous model like herself called Jamie. They were together for more than 18 months before calling it quits. They split up because of personal issues. Presently, Stephens doesn't have a boyfriend.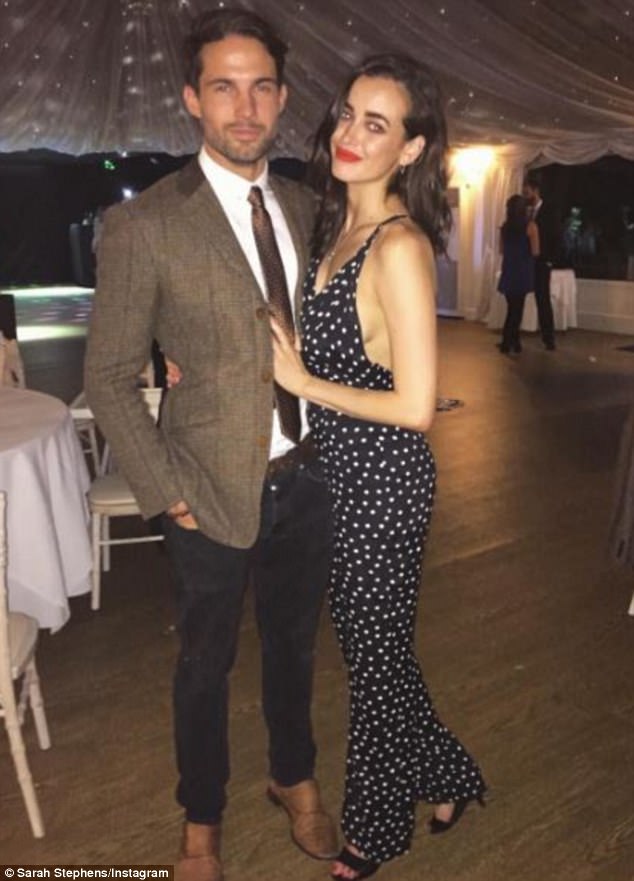 Net Worth
Sarah Stephens's net worth is $3 million. She started her career as a model at a very young age. Through the years she became a favorite among many international brands and modeled for apparels, jewelry, perfume and more.
Interesting Facts
Aside from her beautiful looks and amazing body, Stephens also loves music. In fact, she played the clarinet in their school band.