Biography
Taylor Michel Momsen, professionally famous as Taylor Momsen, is a stunning American songwriter, singer, actress, and model. The girl became overwhelmingly famous after playing the character of Jenny Humphrey on popular drama series titled 'Gossip Girl', which was aired on the CW television network from 2007 and 2012. Another character that gave her a great hype was of Cindy Lou Who in the movie 'How Grinch Stole Christmas'. Taylor appeared in many other fantastic movies and television series.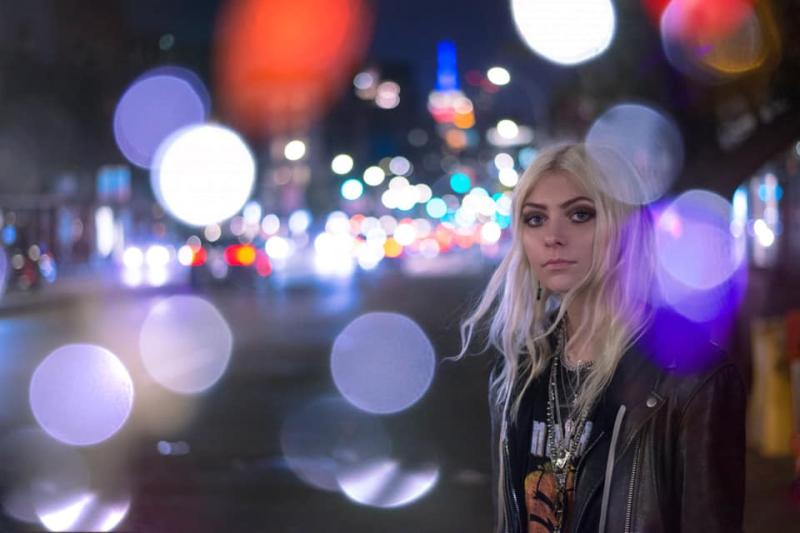 Although she was doing a great job in films, yet she wanted to gain popularity as a musician. So, she said goodbye to the film industry and embarked on a musical journey. Momsen joined hands with fellow musicians to make her dream come true. She is also known to be the frontwoman of the rock band 'The Pretty Reckless'. The reason why he left acting and joined music as a permanent profession was her keen interest in music. She grew up as a Roman Catholic religious person, but she's not the same spiritual lady anymore. Most of the times, Taylor sees people and cameras in front of her.
The stunner has been pretty successful in building a huge fan base due to her multitalented personality. She was just two years of age when entered the entertainment world in America. She proclaims her life just like a roller coaster ride. She has been getting ongoing work commitments from an early age. Due to fame and continuous workload, she couldn't enjoy the opportunity to live like a normal person. Sometimes, it's painful for the star to kill the innocent person inside her and put a smile on face to present a performance on stage.
Who are Taylor Momsen's Parents?
Taylor Momsen was born on July 26, 1993, in St. Louis, Missouri. She is the beloved daughter of Collette Momsen and Michael Momsen. Taylor has a younger sister named Sloane, who is also a famous actress. Taylor belongs to Russian descent akin to her parents. The girl spent most of her childhood learning singing and acting skills. She got to learn a lot from her mother in particular.
The beautiful girl went to the Herbert Hoover Middle School located in Potomac, Maryland. She doesn't like to visit Church now due to her busyness. Taylor went to the Creative Arts Center to learn advanced dancing skills. She used to go to this learning place located in St. Louis.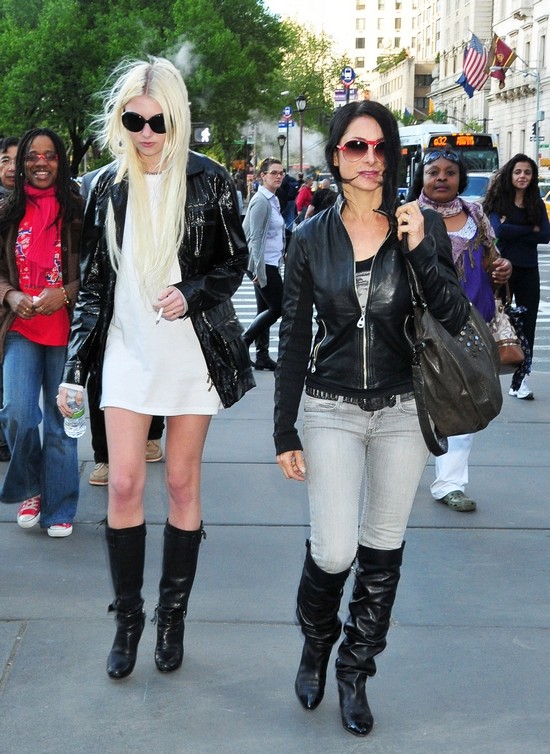 Career
Taylor signed a contract with Ford Models at an early age. She was just two years old when her parents signed her a deal with Ford. Of course, she didn't want to work at that young age, but the little toddler had no other choice left except for nodding in front of her parents. The whole childhood of the beautiful girl was in and out of school. She couldn't enjoy the real-life due to professional busyness at a young age. Her professional acting career started in 1997 when she was just three year old. She appeared in Shake n Bake's national commercial.
In 2000, Momsen portrayed the character of Cindy Lou Who in Christmas fantasy comedy titled 'How Grinch Stole Christmas'. The film was written by Peter S. Seaman and Jeffrey Price. Director of the comedy movie was Ro Howard. The next big project of the young girl was titled 'We Were Soldiers', which got released in 2002. She portrayed the character of Julie Moore in Randall Wallace's project.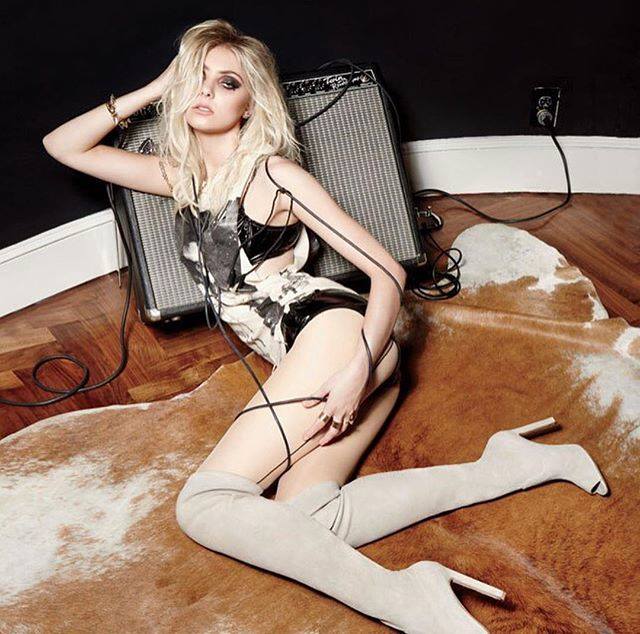 The same year Taylor worked as Alexandra in all-time favorite children movie 'Spy Kids 2: Island of Lost Dreams'. This proved to be a big breakthrough for the rising star. She also made a charismatic appearance in Hansel & Gretel, which was an exciting movie created for child entertainment.
After taking a long break, she switched back to the film industry in 2006's 'Saving Shiloh' and made everyone stunned with her role as Samantha Wallace. In 2007, she worked as Molly in the American superhero comedy 'Underdog' and portrayed the character of Jennifer in Paranoid Park. Her last appearance in the film industry was in 2008's comedy-drama film titled 'Spy School'. All of her films garnered critical acclaim from all around the world. People wanted to see her time and again in movies, but she preferred singing over acting.
Momsen also dazzled the television audience with her early performance as Allie in 1998 TV series 'Early Edition'. It was a fantasy comedy-drama broadcasted on the CBS television network. In 2006, the talented girl worked as Hopper Watson in 'Misconceptions'. She remained busy in portraying Jennifer's character in the teen television drama 'Gossip Girl'. It was aired from 2007 to 2012 on the CW TV network.
Is Taylor Momsen Single?
Taylor is single at the moment, but she believes in spending precious moments of life with a loving partner. In 2010, she has been romantically involved with Natt Waller for some time. However, both of them parted their ways due to non-reconcilable differences. Momsen remained in gossips and rumors for her alleged relationships with Chace Crawford, Skandar Keynes, and Osbourne.
However, the pretty woman hasn't confirmed any of these rumors. The only relationship that she confirmed is with Natt Waller. She has not mothered any child from her previous relations with Natt.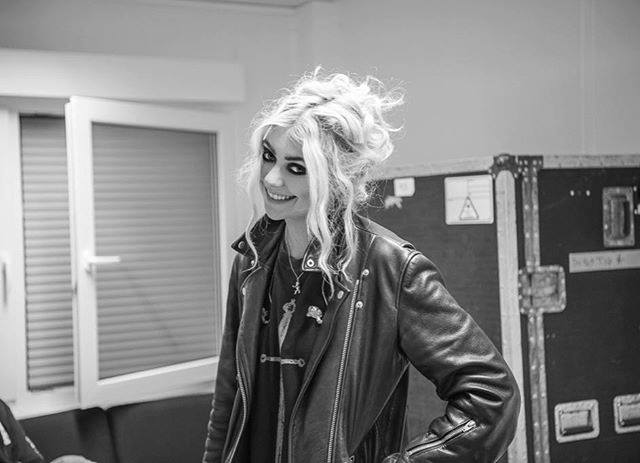 What is Taylor Momsen's Net Worth?
Taylor had started making money at the age of two. Her parents signed a deal with Ford Modeling and the toddler kept working for them as a toddler. She got flooded with amazing work opportunities after reaching adolescent. Momsen has spent a very busy professional life. She seldom finds time to spend with friends and family due to continuous commitments.
According to the recent sources, she owns an accumulated net worth of US $4 Million. She owns a luxurious house and enjoys a lavish lifestyle just like other well-off celebrities from the United States.