Biography
Dua Lipa is the spectacular songwriter, singer, and model from the United Kingdom. She has surfaced as one of the leading English musicians. The lady started her professional career as a model, but soon signed a contract with Warner Brothers Music Group in 2015. Her first song titled 'New Love' was launched under the music label.
It received good acceptance from all over the United Kingdom. The stunner released her debut eponymous music album in 2017. It contained 7 exciting music numbers, out of which two entered top-ten singles of the UK. The most popular numbers from her debut album were titled 'IDGAF', 'Be the One', and 'New Rules'. The last song reached 6th position on the top-singles chart in the United States.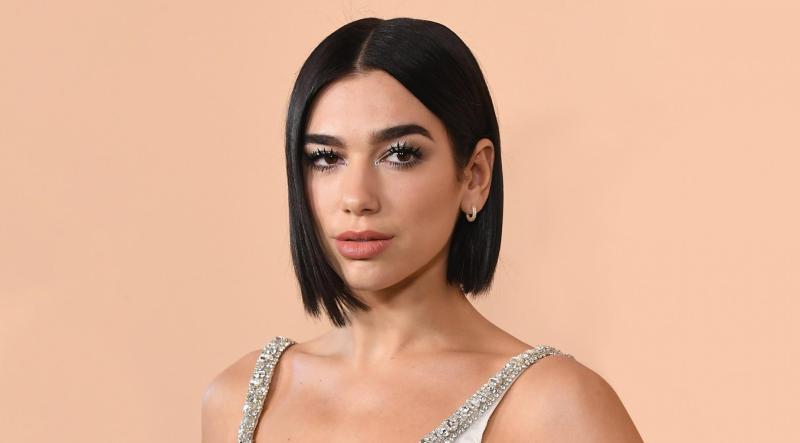 Another prominent single from the singer that reached the number one spot in the UK was titled 'One Kiss'. It became the longest-running number 1 track of a female singer in 2018. The overwhelming success of different music numbers made her debut album as the most-streamed album ever from a female artist on Spotify.
The self-titled album received platinum certification in different countries including the US and the UK. At the end of 2019, she launched a fabulous number with the title 'Don't Start Now'. This is the lead single from her second music album, which is likely to launch in 2020. The amazing musician has received two Grammy Awards and three BRIT Awards.
She embarked on four promotional tours including the 2016 UK Tour, US and Europe Tour, Hotter than Hell Tour, and The Self-titled Tour. She completed all these musical journeys in two years from 2016 to 2018. The girl has also performed opening acts for other prestigious artists in the music industry. Aside from her singing identity, Dua has tried her luck in the film industry as well. She appeared in a few hit television series and gained critical acclaim even from the critics.
Who are Dua Lipa's Parents?
Dua opened her eyes on Aug 22, 1995, in the heart of London city, United Kingdom. Name of her father is 'Dukagjin Lipa' and the mother of the beautiful singer is known as 'Anesa Lipa'. Her father is a former Albanian singer who later turned into a marketing executive. The successful lady has two siblings.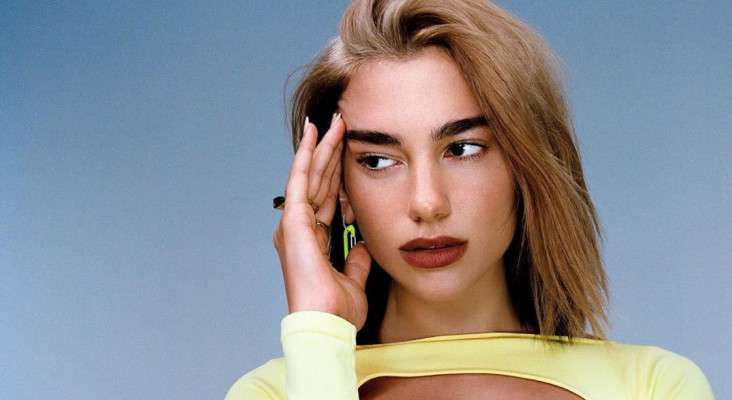 Name of her brother is Gjin and her sister is known as Rina. Parents of Dua belong to Albanian roots. They migrated from Pristina to Europe in order to escape oppression and violence during the 1990s. The entire family moved back to their homeland when Kosovo declared their independence in Feb 2008. It wasn't easy for the beautiful girl to survive in the homeland after living in an English environment. She requested parents to pursue her career in music after moving back to London.
She received singing inspiration from her father, who was a very talented singer of his time.
Lipa worked with her beloved father to set up a non-profit organization to donate Kosovo's citizens. Name of the foundation is the Sunny Hill Foundation. She hosted Sunny Hill Festival in August 2018 in order to raise money for the foundation.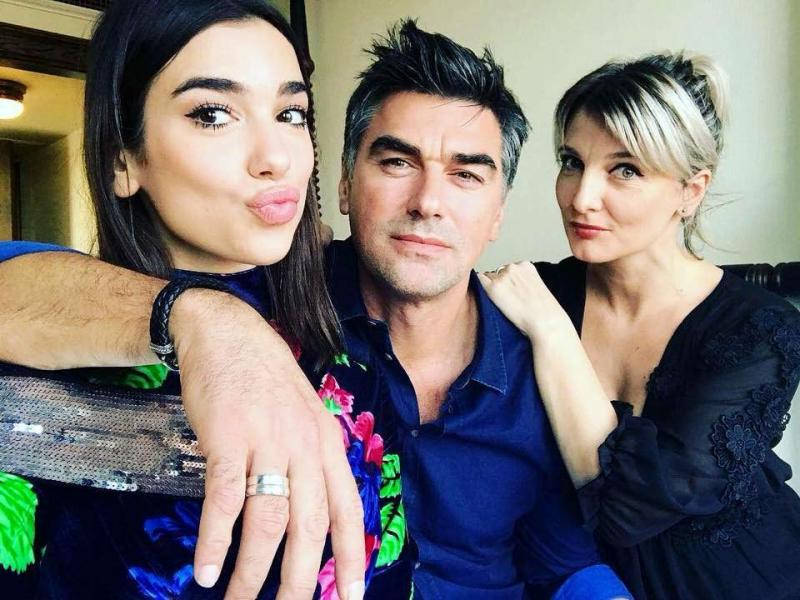 Music Career
After getting the parent's approval about relocating to England, she switched back to London to pursue a career in the English music industry. She kept working part-time jobs to survive in the fast-paced environment. She has worked as a hostess in a famous nightclub located in London.
Dua went to attend theatre school but dropped out due to her leaning towards music. She was approached to work as a model when she was just sixteen years of age. She didn't have a very attractive figure, due to which she couldn't receive much traction as a model. She appeared in a television advertisement recorded for the reality show 'The X Factor'. She worked in the modeling industry just to build professional contacts.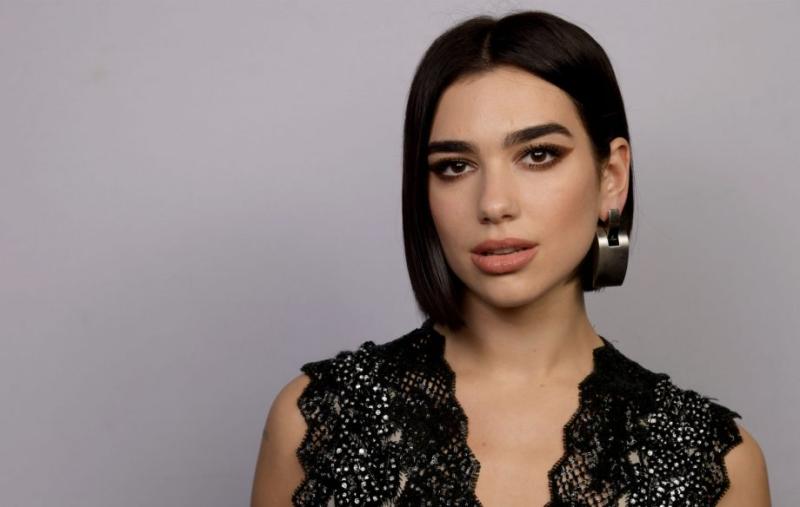 She signed a deal with Warner Brothers Music label in 2015. The self-titled debut album was launched under this music label. In August 2015, Dua released her debut track titled 'New Love' in association with the producers Andrew Wyatt and Emile Haynie. The girl received massive attention from European and Australian markets. She wrote lyrics of all numbers in the debut album except the one titled 'Be the One'. She was supposed to enter the BBC's list 'Sound of 2016' in November 2015.
The self-titled debut music album 'Dua Lipa' was out on Jun 2, 2017, under the music label of Warner Brother's music group. It contained eight spectacular singles including 'Hotter than Hell, 'New Rules', 'IDGAF', 'Blow Your Mind', and 'Be the One'. It turned out to be a great commercial success and helped the struggling girl make an exclusive identity among other female artists of the UK music industry. According to news sources, she has started working on her next music projects.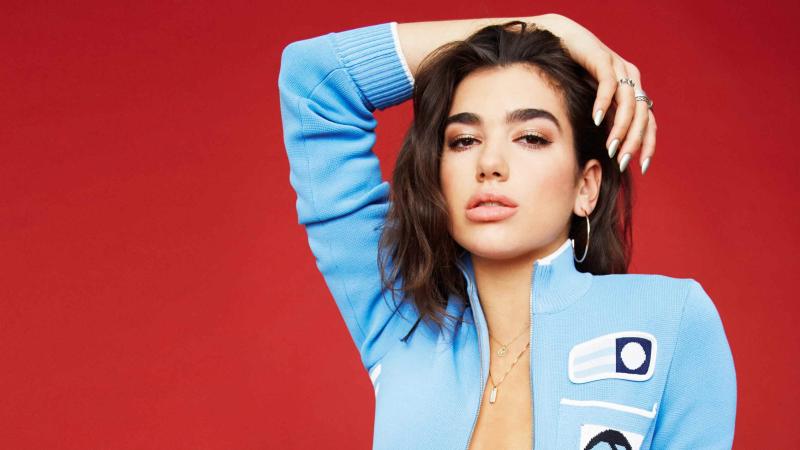 Who is Dua Lipa Dating?
Dua Lipa is a beautiful lady who attracted men from the showbiz industry. She remained romantically involved with the star Isaac Carew for more than two years. The duo separated in February 2017 due to conflicts. After some time, the girl started dating a famous musician named Paul Klein.
After dating Paul for about five months, she returned to Isaac. According to the latest information, Dua seems to be in a relationship with Anwar Hadid (Gigi and Bella's brother). Both of them have been seen together at different music festivals. There's no word available about her engagement or wedding plans.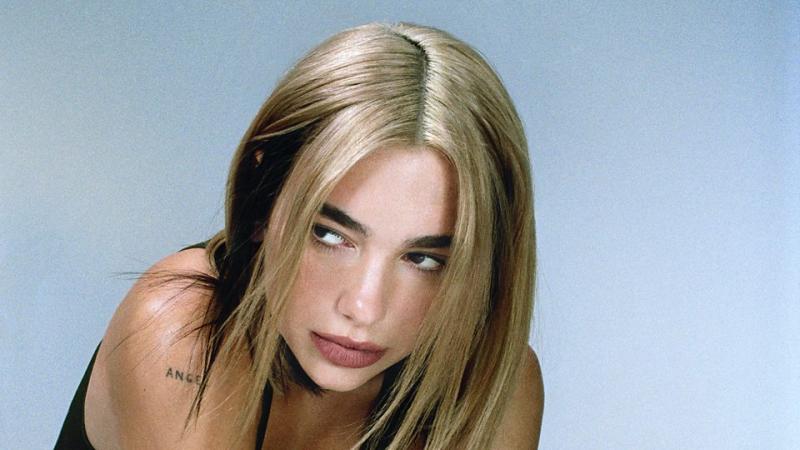 How much is Dua Lipa's Net Worth?
Dua has been pretty successful in building a positive image as a musician. She struggled in England to establish an exclusive identity as a singer. After years of hard work, the girl launched herself into the professional world of music. She has been working as a model before stepping into the music industry. Today, Dua Lipa owns an estimated net worth of $3 Million. She is continuously working on the next projects to add more to her total net worth. Critics are expecting her to become wealthier in the coming years.