Biography
Genevieve Knight or G. Hannelius, is a young talented actor and singer. She is well known for her acting roles in; Avery Jennings, Dog with a Blog, Sonny with a Chance and Good Luck Charlie.
Quick bio
The young actor was born on the 22nd of December, 1998 in the town of Boston, Massachusetts. Her parents, Paul and Kathy Hannelius relocated to Falmouth, Maine where they settled through her childhood. This was a good decision since it is in Maine that her love for acting started. She would practice in the Children's Theatre of Maine and before long she was in a number of plays including 'Rescue in the summer '. In 2008, she travelled to Los Angeles where she spent three months auditioning for roles.
Her auditions were a success so her parents, in a bid to promote her talents to Hollywood, decided to relocate to Los Angeles. In addition, her father sharpened her skills by training her at Young Actors Studio. This finally bore fruits in 2009 when she was selected for her first acting job in a commercial for Aquarium of the Pacific. This became the very first step in her acting journey.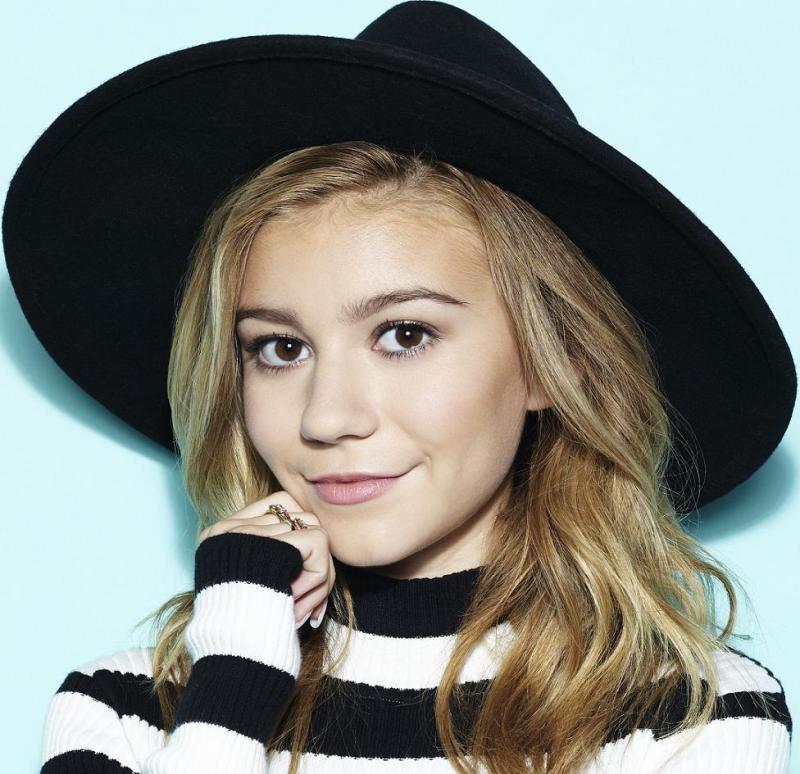 She landed a role in the sitcom Surviving Suburbia starring Bob Saget. Her rise to fame came when Disney saw her 'Aquarium of the Pacific' advertisement and gave her a role in the TV series; Sonny with a Chance, Hannah Montana and Good luck Charlie. She also played a role in Disney original movies like Den Brother, Spooky Buddies, Treasure Buddies and Super Buddies. Her best and most famous role however, is the role of Avery Jennings on the Disney series, 'Dog with a Bone'. In 2014, she premiered in the TV show, Jessie and was later voiced Lady Joy in the series 'Sofia the First'.
When it comes to her music career, she has not done a lot yet. With about ten singles out so far, you can find her songs on iTunes store and Google play. Her music journey began with the single 'staying up all night' in 2011. She also happens to be a song writer as she has written six of her songs.
Business ventures
Hannelius has ventured in the beauty industry and is focusing on nails. She has a YouTube channel where she posts nail art tutorials. In November 2014, it was announced that she would launch a 'Make me Nails' app with Lauren Jones(a digital marketer) and partnering with Watson creative and Minx nails. In March 2015, it was announced that the make Me Nails would be released on April 2 but later pushed to April 4 due to difficulties in the app.
Personal life
Hannelius who is still very young, graduated in May 2017 from Sierra Canyon High School. Her life is not all that private like most celebrities since she is active on social media. She is slowly progressing from her Disney characters to more adult like characters. She appeared in History channel's miniseries, Roots and the Netflix series American Vandal although she did not make it past season one.
Although she is still young, she already has a dating history. Hannelius started off with dating Jack Chaite. Although jack is not in the entertainment industry, the posts on her social media handle of the two love birds made Chiate popular among her fans. But all things have their end and by July 2018, Hannelius seemed find a new love. This was rumoured when she posted a pic looking comfortable with a certain guy later said to be called Barret.
Net worth
Having most years of her career under Disney, Hannelius net worth is $1 million. She benefits from both acting and music. She could earn money once her 'make me nails' app is fixed though she still has a bright future ahead as an actor.