Biography
Sofia Hublitz is a 20-year-old American actress. She was born on June 1, 1999, in Richmond, Virginia. Sofia rose to fame through her appearance on MasterChef Junior as a juvenile contestant which was hosted in 2013. Her popularity in the cooking show paved her way into the film industry.
Quick Bio
Though Sofia was born in Virginia, she moved to North Carolina at the age of 5 and then to New York when she was 8. She is of the Caucasian ethnicity and American nationality. She studied in the Professional Children's School in Manhattan, New York. Her father is Keiran Lawrence Gaughan, and her mother is Sosie Hublitz. There is not much data about her father. However, her mother is a famous chef and owns several restaurants and is well known in the catering industry.
Movie Career
Before entering into the movie industry, she was a contestant in the MasterChef Junior, which gained her immense fame. Her dream was to become an actress. Eventually, in 2014, she got to play the role of Danielle Hoffman in the American comedy series Louis. In 2016, she landed the role of "Young" Sylvia in an episode of American series Horace and Pete.
In 2017, she made a significant leap into the film industry when she landed in the role of a Charlotte Byrde in the famous crime series 'Ozark' that was aired on Netflix in 2017. This series allowed her to work alongside with famed actors such as Jason Bateman and Laura Linney. Her vital role as an innocent teenager in this series gained a considerable amount of attention.
MasterChef Junior
Sofia Hublitz was only 14 years old when she was a contestant in the MasterChef Junior that was aired on Fox channel. Although she has appeared only on three episodes, it was just enough for her to gain massive attention and popularity. Sofia made an error in a baking challenge in one of the events and consequently burst into tears.
Immediately the famous Chef Gordon Ramsay came to her rescue and consoled her. Not only did he stop her from crying, but he also helped her to start everything from first. Within her short stay on the show, Sofia has gained incredible attention. Though her mother was a famous chef, she never preferred to be a chef.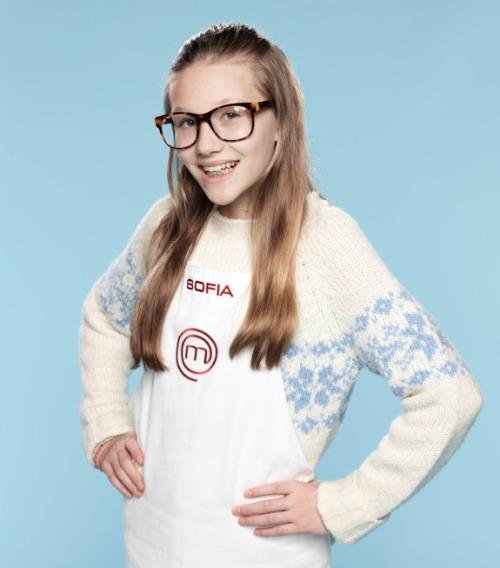 Personal Life
Sofia keeps her private life out of the limelight. There are not many details about her private life. There is no evidence about whether she has a boyfriend or not as she hasn't precipitated any love affairs. She had this blazing desire to become an actress since her childhood and has received training under an acting coach. Additionally, she has signed to the famous talent agency named 'United Talent Agency' in 2016.
Net worth
Her net worth is $500,000.