Biography
One of the rarest success stories in streamline entertainment is probably of this unique and engaging personality Hannah Maud Hart. This popular American actress/comedian was born in November 1986. She rose to stardom after giving a raring performance on the famous YouTube series My Drunk Kitchen.
Quick Bio
Hannah's past is a bit murky having a psychotic mom who made her upbringing a bit less than regular. At some point in her childhood, social services even launched an investigation into the living conditions at her house after concerns of her and her siblings' welfare. She comes from a split family after her parents got divorced in her early childhood. The internet personality is a middle child with an older sister Naomi and a younger one Maggie although she's only half related to the former.
In 2006, she lived in Japan for a while after completing her high school. She then went on to study English Literature and a foreign language, Japanese, at the university of California in Berkeley. Her main drive after finishing university was to take up writing as a career in New York. She then went on to do a stint as an editor for a translation company in Manhattan. A couple of months later, Hart kicked off her YouTube channel and quickly quit her regular job to focus on it more.
Career
After the brief proofreading career for a film writer company, Hart decided to focus on her cooking series. She also took producer roles once her acting career kicked off with one of her top works being the comedy Camp Takota in 2014. Hart also put her writing enthusiasm to use and released a well-received cookbook in 2014 which topped bestseller lists of New York.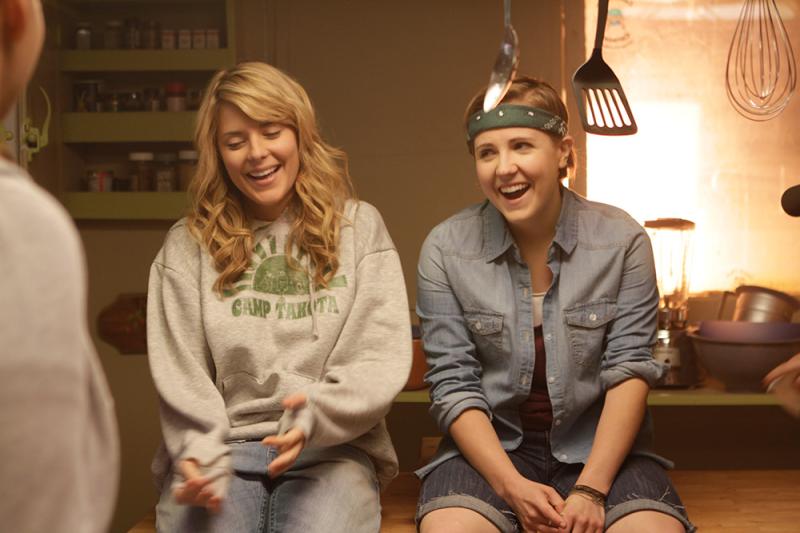 My Drunk Kitchen
Starting March 2011, the show was initially just a fun stint with a close friend and she just uploaded it to her YouTube as such not knowing the buzz it would generate. She recorded herself trying a crazy sandwich recipe while having some wine and named it My Drunk Kitchen. A thousand hits later, Hannah realised that shed hit on some brilliant and fun idea as viewers started asking for more from her. She quickly uploaded more in episode versions with the initial upload renamed to Butter Yo Shit. By mi –July, Hart scored a YouTube partnership with almost a million hits on her channel.
Dirty 30
In late 2016, Hart starred in a Lionsgate movie with the title Dirty 30 which was based on a messy party and her comedian side was quickly popularised and welcomed by her already large fan base.
Personal
Hart engaged with girlfriend Ella Mielniczenko best known for her popular Talk show as Ellen DeGeneres in July 2017 after a very prolonged relationship. The two have always been open about their relationship but haven't really been putting it in the spotlight.
Net worth
Hannah Hart is estimated to be worth more than 2 million dollars with regular revenue streams from her YouTube partnerships, producing stints and her comedic acting with a yearly income estimated at almost a quarter of a million.