Biography
Tyler Oakley is an American activist, author and a popular YouTuber. He regularly posts about queer politics, humor, and pop culture. He is well known for supporting the LGBTQ+ youth and LGBT rights. Some of his activism has also been about social issues like health care, education and prevention of suicide among the LGBT youth.
Acting
Tyler Oakley has appeared on the show Escape the night as The Thespian. He also appeared in the live interactive show, "Tyler Oakley's Slumber Party". He can also be spotted on 'DigiTour's 2014 US Summer tour of YouTube and Vine personalities' and Insider tonight. He also participated in The Amazing Race, 28th season, which aired on 2016.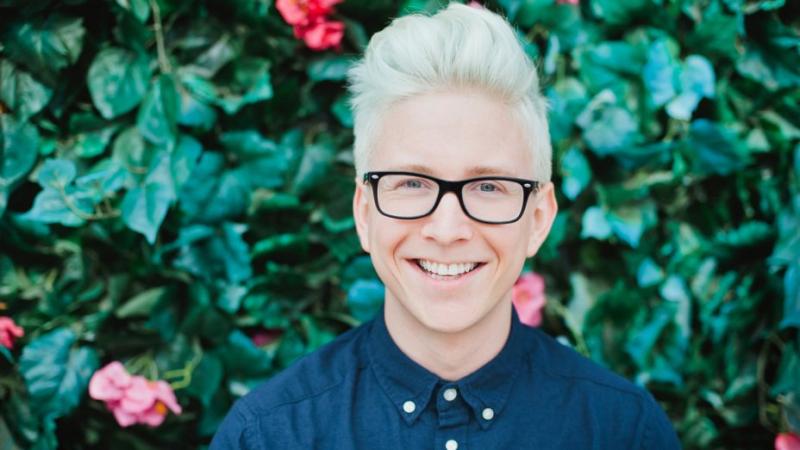 Volunteering
Oakley has interned with The Trevor Project, an American non-profit organization, in 2009. He has shown his support for the same. The organization focuses on the prevention of the suicide of LGBT youth. TrevorLIVE, the charity's annual red carpet event, was co-hosted by Oakley since 2011. He raised $29,000 in support of Trevor project on his 24th birthday (having aimed to raise $24,000). In successive years, 2014 and 2015 he raised $525,704 and $532,224 respectively for the same.
Personal life
Tyler Oakley is openly gay and is currently in a relationship with his boyfriend. The details of his boyfriend, however, is not revealed yet. Oakley had a long term boyfriend in his college days. He fell into a short depression after a break-up with him. Oakley admits that he had thoughts of suicide post-break-up.
Net worth
Tyler Oakley is one of the top 10 highest paid YouTubers. On average, he makes around $6 million.