Biography
Who is Brooke Monk?
She's an American social media star, rumored to be of Indian descent. She was born on January 31, 2003 in Jacksonville, Florida and was always dreaming of becoming an actress.
The star never went to school and was homeschooled. She has never explained the reasons for such a life choice. She finished high school earlier than her peers.
Brooke is a curious, proactive and outgoing personality. She loves trying new things and she's a big fan of makeup.
Who are Brooke Monk's parents?
Her father is a businessman and her mother is a housewife. Their names remain unknown. Both parents are very conservative.
Brooke is a middle child and has four siblings. Her sister Audra is also a social media celebrity. She became famous thanks to her dancing skills.
TikTok and YouTube career
This lady joined TikTok in 2019. It took her only 5 months to amass over 3 million fans there. Today, she has over 19 million fans on TikTok, 2 million subscribers on her Instagram and over 1 million subscribers on her self-titled YouTube channel. She mostly posts short lip-sync and dance videos as well as vlogs and modeling photos.
Who is Brooke Monk's boyfriend?
Since 2020, she has been dating Sam Dezz, an Instagram celebrity and a surfer. Fans began to suspect these two were in love long before they officially confirmed it. The couple regularly posted collaborative content, which gave their followers a hint.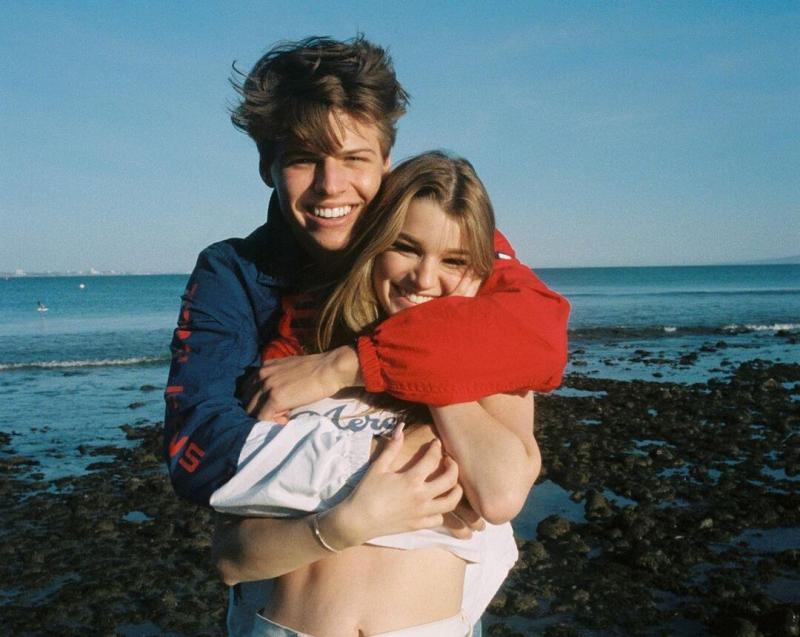 How much is Brooke Monk's net worth?
In 2022, this lady's net worth is estimated to be around $2 million. She makes a lot of money on brand endorsements. Plus, she has her own line of merchandise.