Biography
Who is Priah Ferguson?
Priah Ferguson who was born on October 1, 2006 is an American television actress. She is best known for portraying Erica Sinclair in the Netflix hit show Stranger Things.
Who are Priah Ferguson's parents?
The future star was born and raised in Atlanta, Georgia, where she resides to this day. Priah comes from a very artistic family. Her father John is a design director and photographer who worked with African-American singer Janelle Monáe. The mother of the actress, whose name is Adjua, is a graphic designer and businesswoman. Priah is the oldest child of her parents. The star's sister Jayda is passionate about art.
TV career
Priah's parents made sure that their daughters grew up loving performing arts, so she was very interested in theater and wanted to become an actress herself. The star's mother and father supported her ambitions by signing her up for a talent agency in her hometown, Atlanta. At the age of 9, she started her career by appearing in the short drama film Suga Water. Priah's next most notable appearance was in the first season of the FX comedy show Atlanta. She also starred in the PBS historical drama Mercy Street and the comedy-drama show Daytime Divas. Priah's breakthrough came when she landed a recurring role in one of the most popular Netflix shows, Stranger Things. She was cast as the sister of Caleb McLaughlin's character. Since 2015, Priah has starred in 17 television shows, movies and short films. When she is not busy acting, the star is involved in helping children and the homeless. Priah loves to use her popularity to become the voice of the voiceless. She also enjoys posting behind-the-scenes photos on her Instagram account.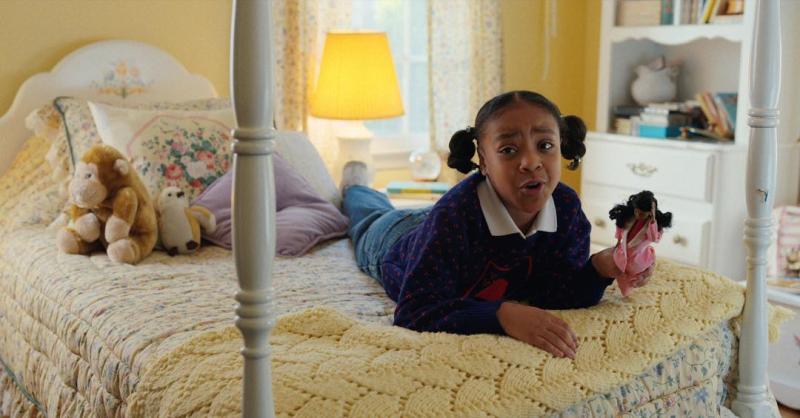 Is Priah Ferguson in a relationship?
At the moment, the actress isn't dating anyone. Priah is single and she's mainly focused on her professional activities, practice and career.
How much is Priah Ferguson's net worth?
Priah Ferguson's net worth is approximately estimated at 500 thousand dollars as of 2022.