Biography
Who is Lena Mantler?
She's a German Internet celebrity and content creator. She was born on June 17, 2002, in Stuttgart, Germany.
Who are Lena Mantler's parents?
Lena and her twin sister Lisa Mantler were adopted when they were six months old. They have an elder sister Tayra and an elder brother Tim.
They don't disclose any information about their biological or foster parents. According to the information that can be found on the Internet, their mom's name seems to be Lilli and their dad's name is Viktor.
Instagram career
Lisa and Lena weren't planning to become famous and make a living on the videos that they uploaded online. They began to do it purely for fun, in 2015. They specialize in dance and lip-sync videos, pranks, mash-ups and interviews. Instead of running their individual accounts on social networks, they act as a web duo.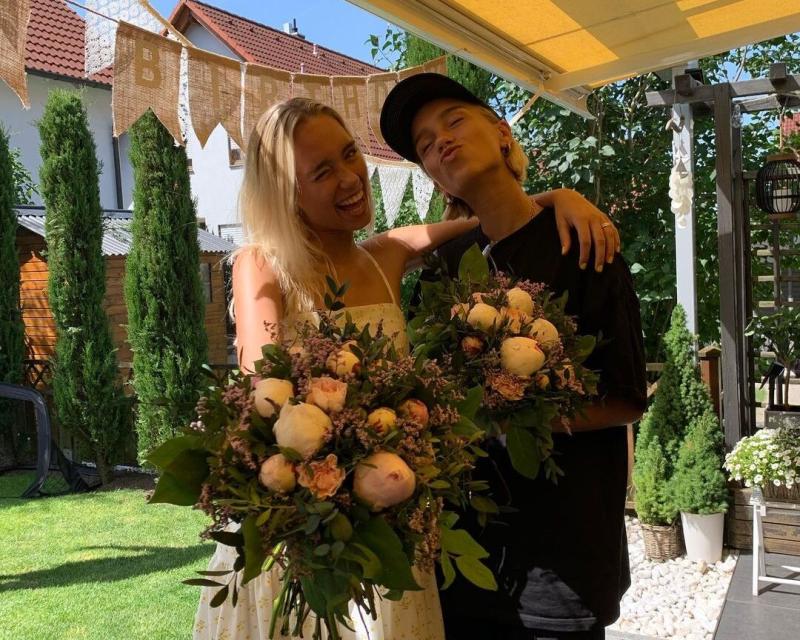 The sisters used to have over 32 million fans on TikTok but deleted their account. After they relaunched it in 2020, they managed to amass only 13 million fans. Lena and Lisa created content for this platform together with fellow twins Marcus Gunnarsen and Martinus Gunnarsen.
On Instagram, the girls have 17 million followers. On YouTube, they have almost 900,000 subscribers.
Who's Lena Mantler's boyfriend?
The star has never revealed any information about her private life. It would be safe to assume that she's currently single.
How much is Lena Mantler's net worth?
In 2022, this lady's net worth is approximately estimated at around $1 - 1.5 million.