Biography
Who's Leah Ashe?
She's an American gamer and blogger. Her real name is Leah Ashley. She was born on September 2, 1993, in California. She used to live in San Francisco and then, she relocated to Los Angeles.
Who are Leah Ashe's parents?
She has never revealed her parents' names. According to some sources, her dad is a professor and her mom is an attorney.
The star has a younger sister named Amber. She's a well-known Twitch streamer.
YouTube career
Leah specializes in Roblox roleplays and makeup transformations. Plus, she's good at live streams, roleplays, holiday vlogs and other types of entertaining content.
Since she was a small girl, she was fond of singing and acting. She spent hours practicing in front of the mirror.
In 2011, she joined Twitter. The next year, she began to upload content to Instagram.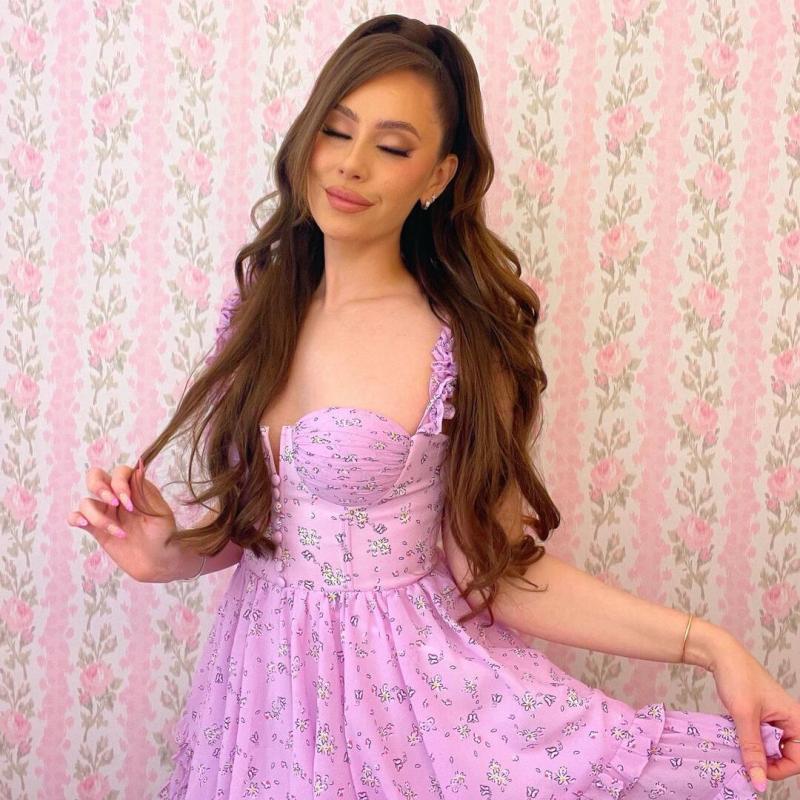 On YouTube, she has three accounts:
Leah Ashe — the main one, created in 2016, with 4.9 million subscribers
Leah Ashley — launched in 2019 and dedicated to vlogs, with over 800,000 followers
Sister Squad — the one that Leah has run together with her sister since 2020, with 680,000 subscribers
One of her most-viewed videos on this platform is called Breaking Up With Slogoman.
Is Leah Ashe in a relationship?
In 2018, the star got engaged to Garrett Sutton, a fellow YouTuber. They split up in a year.
How much is Leah Ashe's net worth?
In 2022, her net worth is reported to be around $2 million. She makes most of her income on YouTube.