Biography
Wolfie (WolfiRaps) is the famous YouTuber from Canada. His original name is Charles Raynor, and he is a fun-loving personality. The guy is quite famous among internet users, especially YouTube viewers. He is best known for his special talent of rapping. Believe it or not, he can rap better than others in the music industry. His career took a shift to moon with the creation of YouTube channel 'WolfieEnt', which he created in August 2013.
Although he has made a lot of great rap songs until today, yet he has earned a great prestige with Drake's remix song titled 'Versace'. After completing his graduation from college, he devoted himself for his YouTube channel. He is fully active on his channel from 2016, when he got free from his educational career. According to authentic sources, other YouTube starrs like Team ALBOE and David Parody helped him in creation of YouTube videos in the beginning. Those guys helped Wolfie at initial stage because he wasn't that much aware of the important elements that are required for video creation on internet's largest video platform.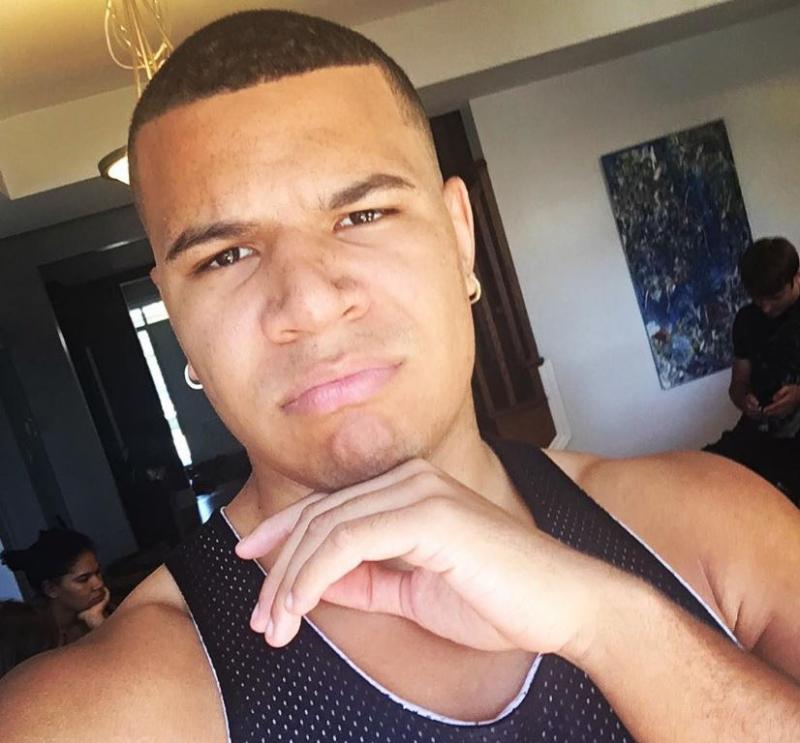 You can find all his reaction videos and parodies on his official channel 'WolfieRaps'. Similarly, you can check all of his Vlogs on his second channel that's available on YouTube with the title 'More Wolfie'.
History of Creation
Before starting his college, Wolfie created a channel with the name 'Thosechobz'. Initially, his basic purpose of making videos is just to enjoy and have fun. He was not intended to make money from his video creation hobby. He was just influenced to create remix and remake of songs. Later on, he created other channels including, WofieEnt, DemHoodNiggs, TheSquids, Terribadz, and CeeRayzTV. All of his fans rely on only one channel out of these all, and that's none other than the 'WofieEent'. This was created in August 2013. He seems active on this channel and all of his recently uploaded content can easily be found here.
Initial videos from Wolfie were predominantly remixes and raps which made from original song numbers sung by other singers and rappers. Just after the creation of a few videos, he got hundred thousand subscribers and likes from YouTube viewers. Now he has become one of the most popular YouTube stars. You might be surprised to know that top-notch singers like Justin Bieber also follow him through twitter. One of the most favorite videos remixed by Wolfie is Migo's Versace. In his videos, he has covered many renowned artists including Chris Brown, Kid Ink, Justin Bieber, and Miley Cyrus.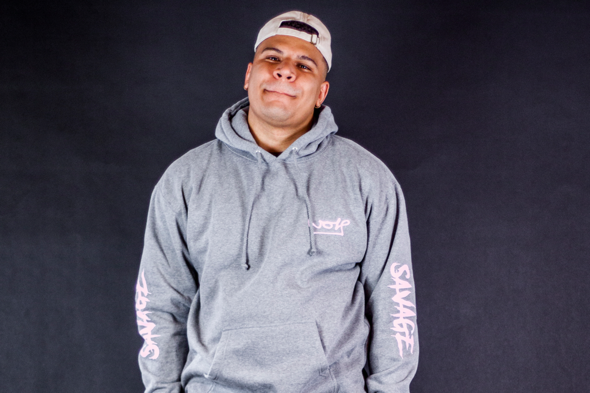 Music Career
From the beginning of his fame, he has been interested in making music videos. He loves copying other singers and remaking their original songs. People just love the way he creates remixes and present to them through YouTube videos. Wolfie hasn't debuted his official album yet, but he is keen to become a singer one day. He practices his vocals on a regular basis and wants to join the music industry.
The day seems not so far when he will be presenting his original songs in concerts throughout Canada. Critics call him nothing more than a joker. However, Woflie has never felt those bad words. He remains focused on his work to get the ultimate appreciation from all his followers on social media.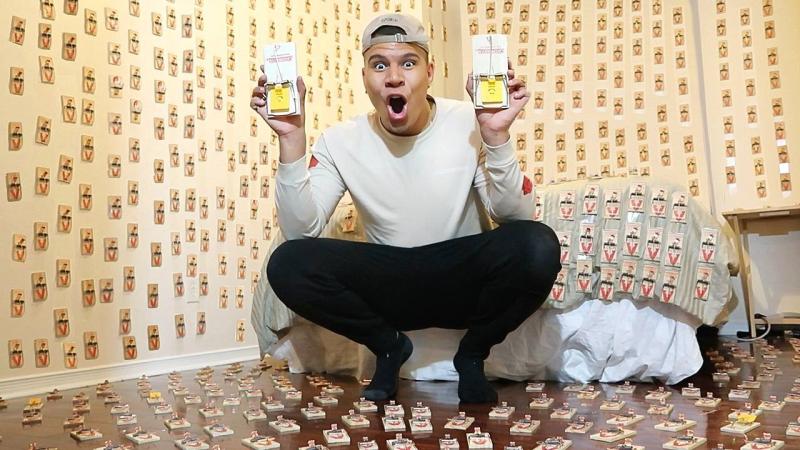 Wolfie's sister once adopted a homeless cat from street and named her 'Wolf'. This name looked quite catchy to the young boy, and he used that name for his YouTube quest. His selection proved to be correct as he got millions of subscribers and video views from fans all over the world. It looks like Wolfie is fully aware about the choice of present-day teenagers. He creates videos exactly in accordance with public interest.
His videos based on cheesy comedy provide a nice entertainment to those who spend time on YouTube. Some of his videos has presented interesting challenges that people find great to see. According to description of his YouTube channel, he wants people to get involved and stay in touch with him through social media. He really welcomes the appreciation and interaction from general public.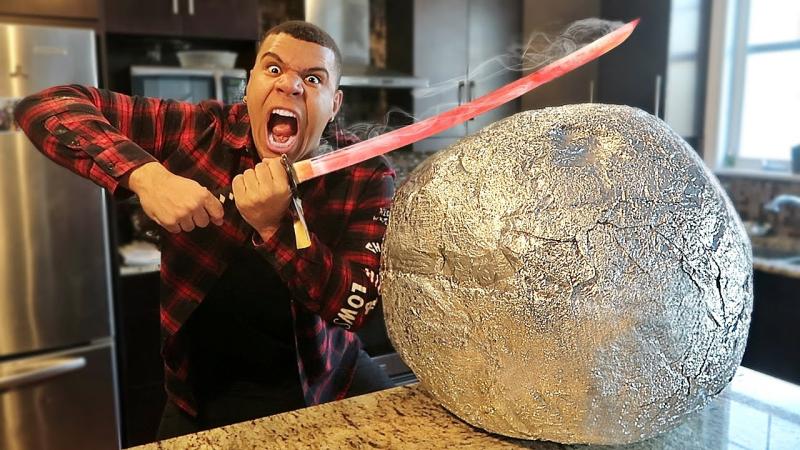 Actually, his communication with fans through social media accounts make him more famous and proactive towards achieving his fame goals. He guarantees fun and entertainment to each and every one visiting his channel anytime. He has already uploaded quite a few interesting videos full of entertainment.
How much is Wolfie's Net Worth?
Wolfie is estimated to have a total net worth of $1.4 Million. The main source of his income comes from YouTube channels. He has uploaded many videos on all of his channels. YouTube pays him well against sponsored content and advertisements shown on his channel. Currently, the young star is limited to show his talent just on YouTube.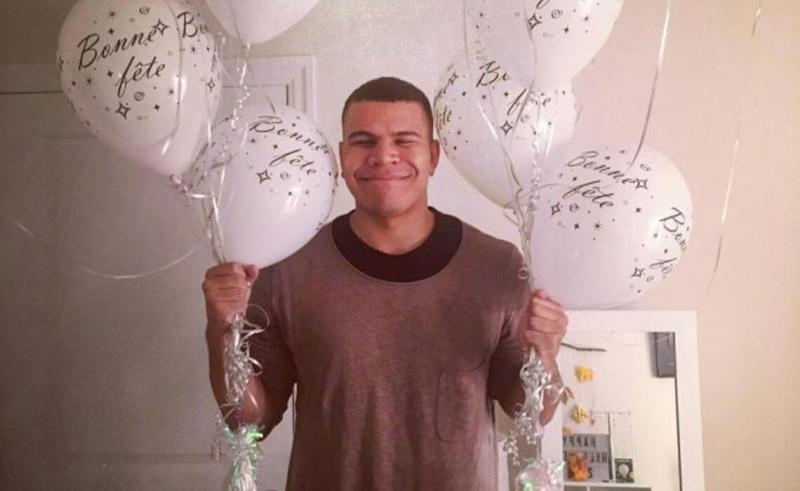 Is Wolfie Dating Someone?
Just like many other celebrities, wolfie doesn't feel okay to talk about his personal life. According to sources, Wolfie has been dating a beautiful girl named 'Sylvia'. However, both of them couldn't stay together for long and got separated in June 2018. According to recent reports, he has been found cheating one of his girlfriends. People have talked so many negative things about him.
However, Woflie has completely denied each and every accusation imposed by public opinion. He had no affairs whatsoever, Wolfie explained. Wolfie is not a married person and he doesn't have any girlfriend at the moment. He is currently focusing on his rap career.