Biography
Who is Mr Beast and why is He Rich?
Jimmy Donaldson is best known for his alias 'MrBeast'. He is a prominent YouTuber and social media guy from the United States. He is blessed to have more than 24 Million subscribers on his YouTube Channel. His videos have crossed 3.3 Billion Views, which is considered to be a great achievement for any YouTube star. He has made many videos until today on different topics. The 'Worst Intros' is one of the best video series that Jimmy has recorded so far. Mr Beast is lucky to have the record of most liked video without using any background music. His video 'Make This Video Most Liked on YouTube' was recorded with no music, and got millions of likes.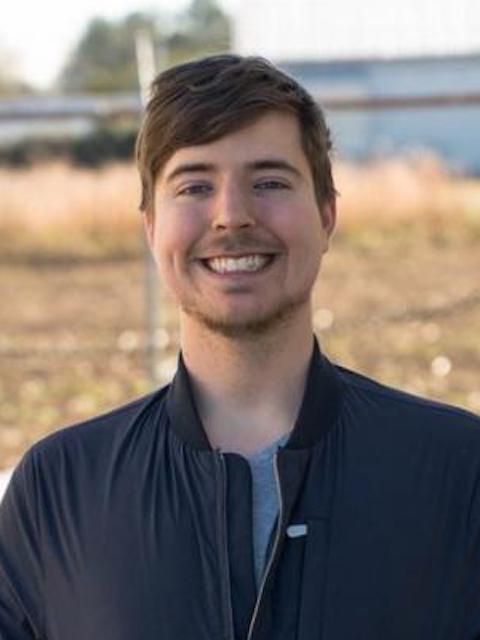 Now you must be wondering why is that guy so rich, right? The reason behind this quest is the generous donations that the YouTube star gives. Jimmy or Mr Beast is famous for his big-heartedness as you often see him donating to various causes. Mr Beast is famous for recording and uploading videos based on worth-seen stuff. In every video, he has something exciting and enthralling to present. That's the reason his fans keep waiting for every next upload to his YouTube channel. Mr Beast makes most of his money from YouTube monetization program.
He has millions of followers from across the globe who subscribe to his channels. The guy is active on YouTube since 2012. He has been able to make a very handsome amount of money in a short span of time.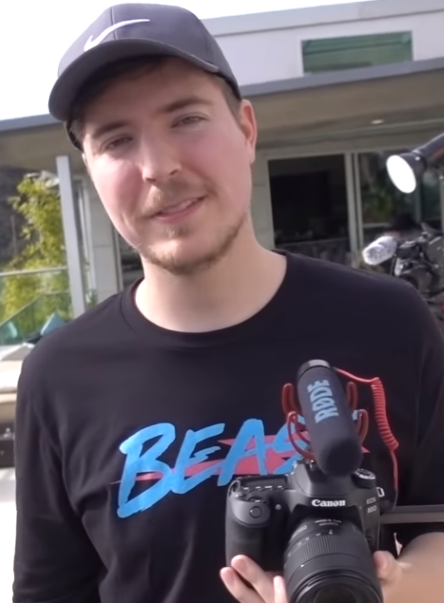 It might be surprising for you to know that his main channel has got a massive attention and becomes the 27th most-subscribed YouTube channel in America. Jimmy has a second channel titled as 'BeastHacks' where he alongside his friends review, commentate, and react on different life hacks. They never forget to roast them if they are bad or disgusting. This channel also gives him a handsome amount every month.
Jimmy also sells merchandise including, Hoodies, T-shirts, and hats. He sells all this stuff online through his online shopping place called 'ShopMrBeast'. Some of his exciting videos were sponsored by Quidd (a software company). Most of his fans don't know that Mr. Beast has also worked with some of the big companies including, Honey, TikTok, War Robots, and World of Tanks Blitz.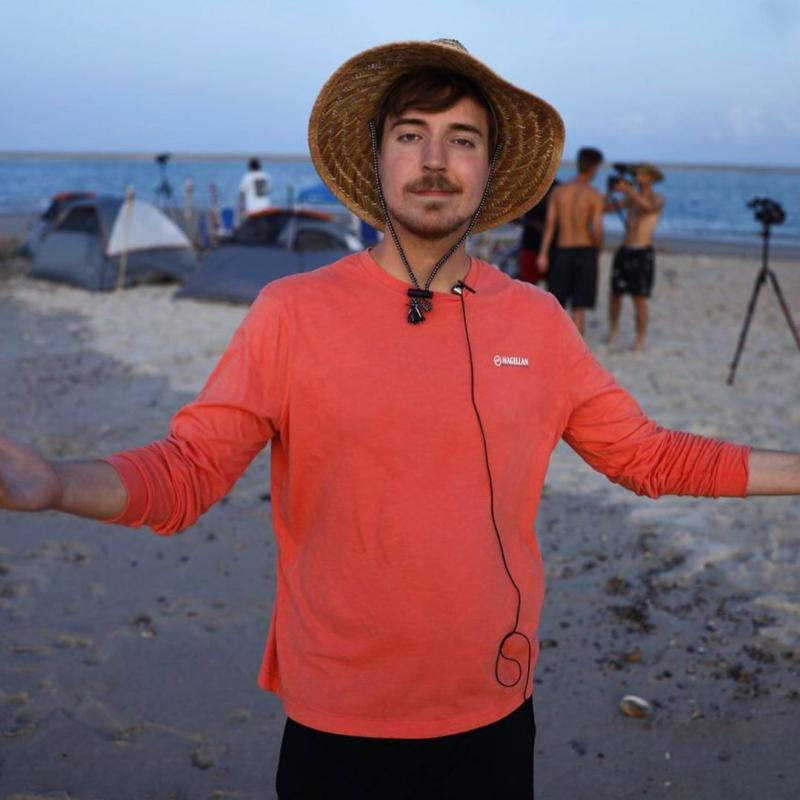 About
Mr Beast (originally Jimmy Donaldson) was born on May 7, 1998 in North Carolina. He was raised by his mother alone. Names of his parents are not known until now. He is not the only one famous for his videos, but his elder brother 'CJ' is also a parallel YouTuber. You can explore his videos on a channel titled as 'MrBro'. Mr Beast went to the Greenville Christian Academy, where he spent time playing basketball and baseball.
After studying there for some time, Jimmy didn't feel comfortable and left the college to focus on his passion. He was always eager to run his YouTube channel and become a prominent social media personality in the United States. His ultimate endurance and smart work lead him to make his dreams come true.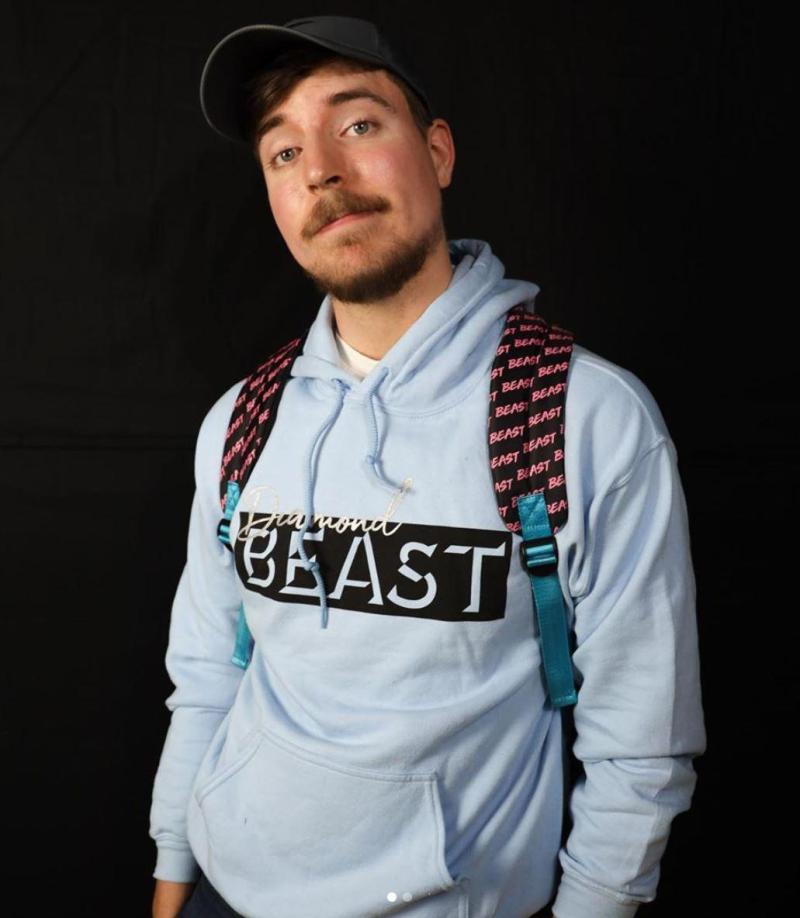 Jimmy focuses on making videos that often shows him donating a large amount of money, doing crazy stuff for hours, and repeating long-tail words without stumbling. People love watching all these things on YouTube as they feel bored with routine chores. Folks also know him as YouTube's viral philanthropist, and the reason behind this title is his donations mostly goes to women.
Career
The 21-year old American boy started his YouTube quest at the age of 13. He had a distinct style of thinking to make his videos famous among American teens. Name of his first YouTube channel was 'MrBeast6000'. At the initial stage, he recorded content based on stuff like 'Let's Play' and 'Videos Guessing Wealth of YouTubers'. Unfortunately, he wasn't able to grab a lot of attention of audience in the beginning and most of his videos remained in obscurity. Like, he used to get a thousand views of his single video.
Finally in 2017, he uploaded a video with the title 'Counting to 100000' and this proved to be the best one with more than a few thousand views only in a few days. His YouTube channel with more than twenty four million subscribers is managed and controlled by 'Night Media', which is a talent manage company based in Dallas.
Personal Life
The young and talented Mr. Beast is 6 feet and 3 inches tall guy with a very positive attitude towards life. As told earlier, Jimmy was dropped out of his college as he wanted to focus on his YouTube career solely. Mr. Beast never wanted to get into any relationship with women. The reason behind this is to stay focused on his career goals. He spends most of the time with boys, having fun and making videos.
However, he has been seen with a young girl sitting by his side on an Instagram post. Both of them were smiling, looking at smartphone. The rich guy captioned the video as 'We are Simple People'. A lot of people are considering this post as the beginning of a new relationship that may last longer or might turn into life partnership. He is considered to be in relations with Maddy Spidell.
How much is MrBeast's net worth?
Mr Beast or Jimmy Donaldson is one of the richest YouTubers on planet earth. He owns a whopping net worth of $6 Million. He has earned this money at a very young age by giving reality to his intellectual thinking and video-making abilities. Mainly, he earns money from his YouTube channels. Also he runs online shopping store where he sells cats, hoodies, and T-shirts.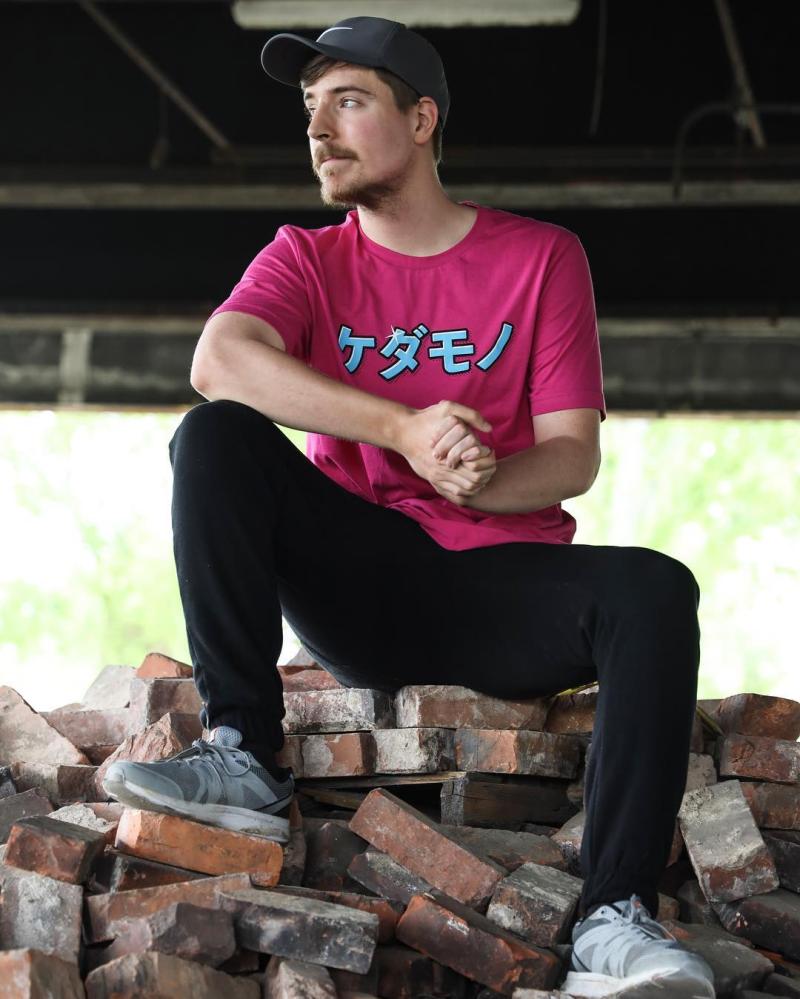 Jimmy has worked with big software companies as well. One main reason why the young guy has become so rich in no time is his 'generosity'. He always believes in giving, and that's why we often see him donating and giving away. He gets back multifold due to his acts of generosity and donation.